Dollar Store Easter Bunny "Basket"
 "Here comes Peter Cottontail…Hopping down the bunny trail…"
I'm thrilled for Easter weekend!  How about you?!  I seriously can't wait for an egg hunt, the joy on the kids' faces when they see their Easter baskets and lots of yummy food.
How about something a little different for Easter…a different take on your traditional Easter basket?
Saaaaaaaay a Dollar Store Easter Bunny "Basket" made out of clear bowls?!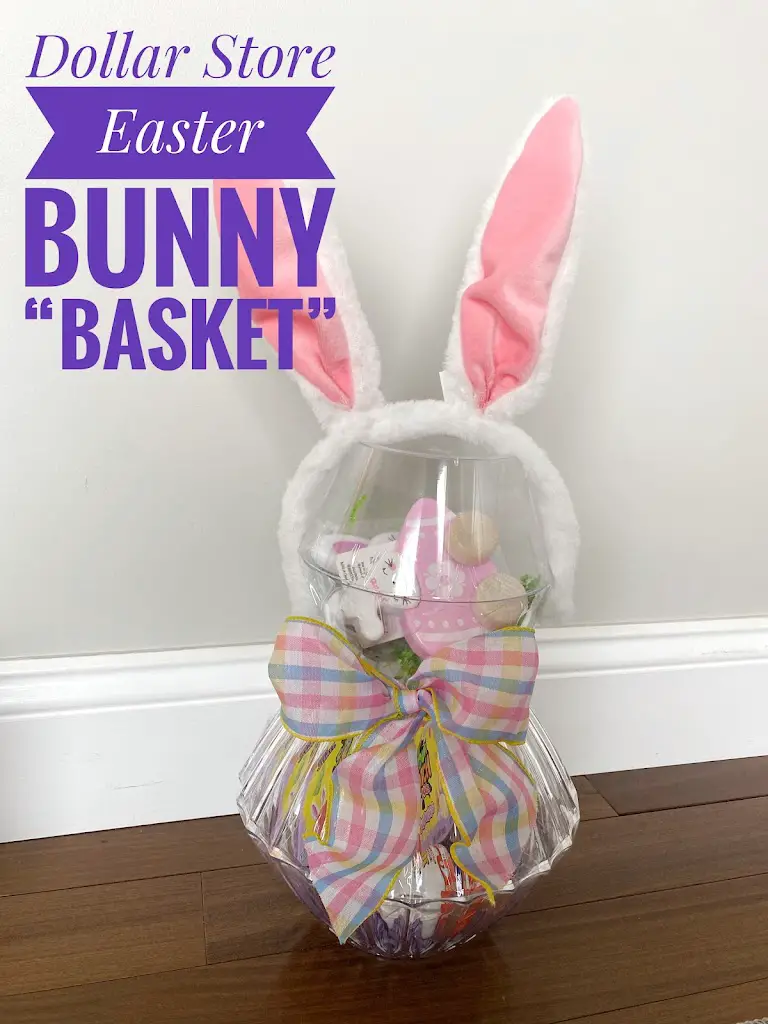 For this DIY I purchased two medium size clear bowls and two smaller bowls, clear Scotch tape, Easter grass, some bunny ears, pretty ribbon and lots of fun Easter basket fillers.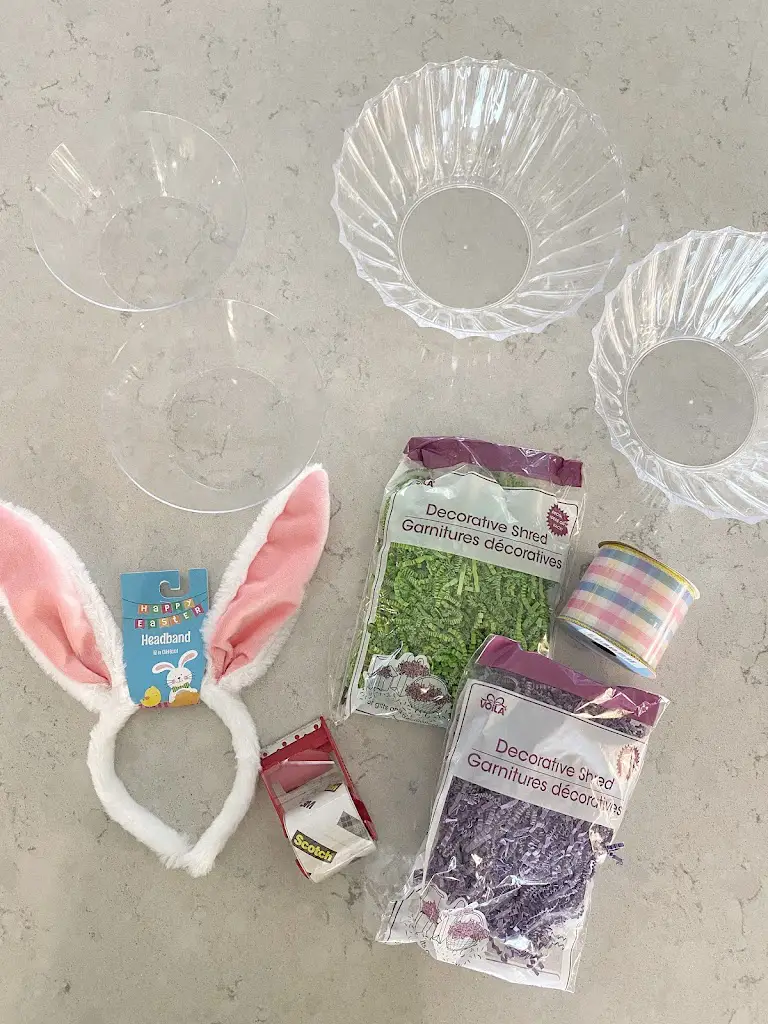 I placed some Easter grass and goodies inside the larger bowl and then taped the bowls together…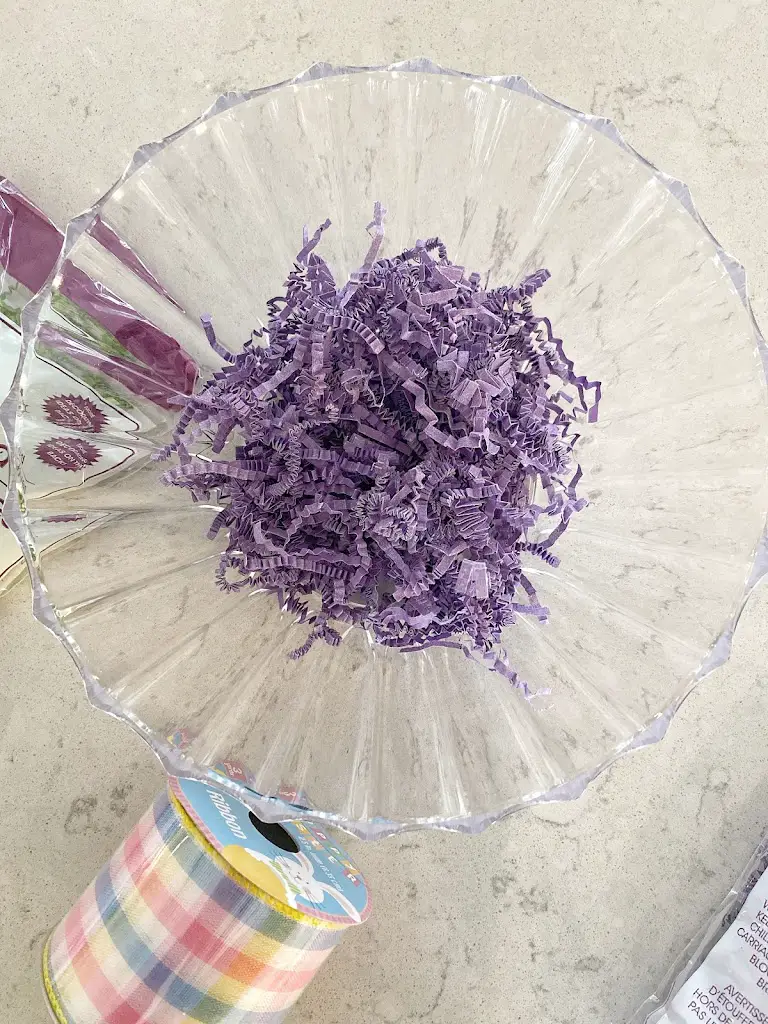 I repeated the same process for the smaller bowls…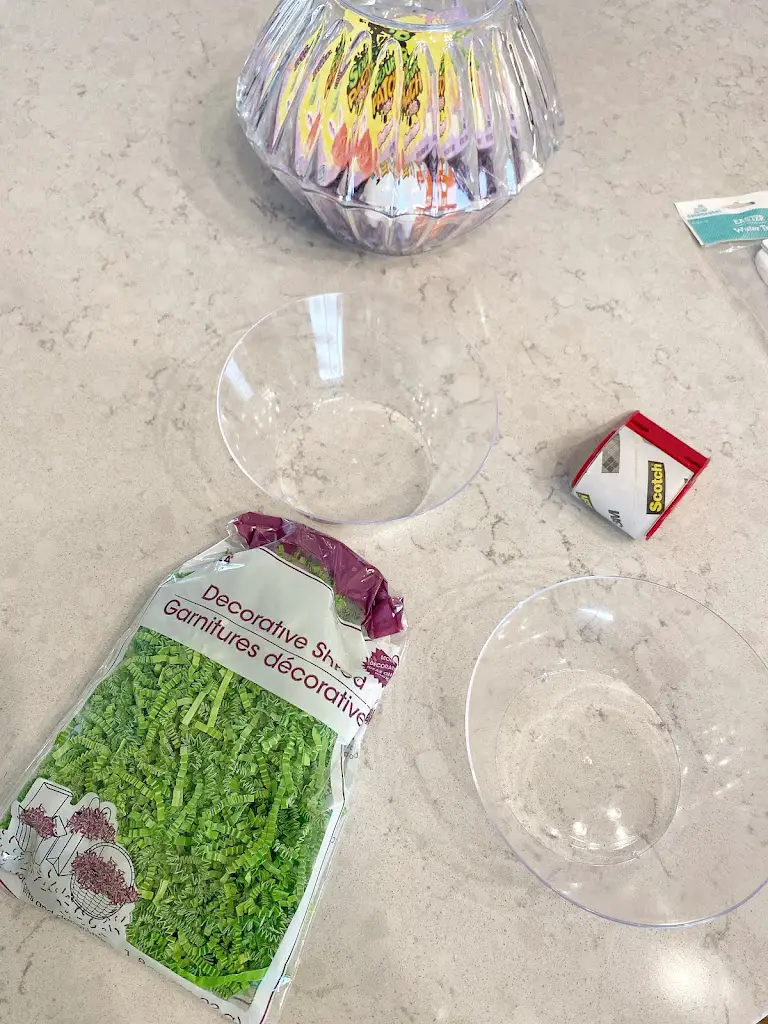 I then added tape (double-side it) to the top of the large, bottom bowls to ensure that both sets of bowls would stick together.
Next, tie on a pretty ribbon, add the bunny ears and you've got yourself a fancy Easter Bunny "Basket!"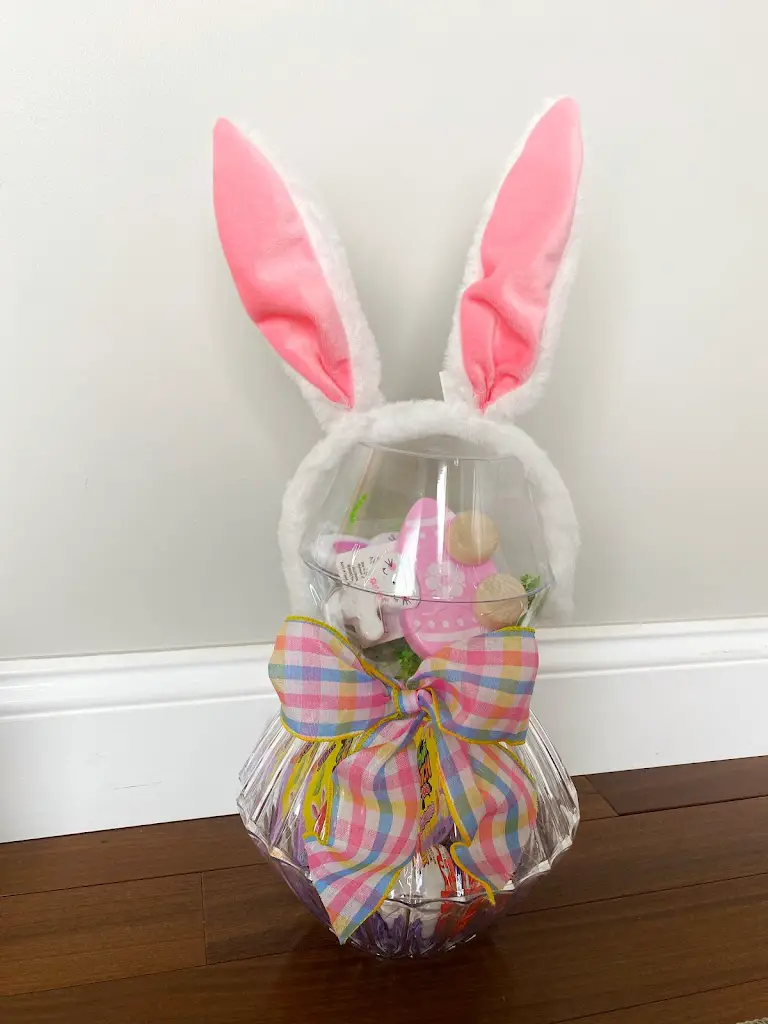 This was such a fun and ridiculously adorable little DIY.
I think this little bunny sure is a handsome one!
Thanks so much for stopping by!
Marie 🙂
I'm linking up with: