Seaside, Florida Days 3 and 4 Recap
 Seaside, Florida sure was treating us well!
We were able to grab some beach days even with lots of rain in the forecast, but on our entire trip there was only one day that it had rained and one day we didn't visit the beach during the day because we were over in Destin having lunch with our neighbors – more on that later!
Now I did edit this picture a bit below, but on a sunny day, this is exactly how it looks!  It's absolutely stunning!
Also, I'm totally going to frame this picture – but I think I want it to have a watercolor effect.  Does anyone know of a good app for something like that?  This picture has my heart.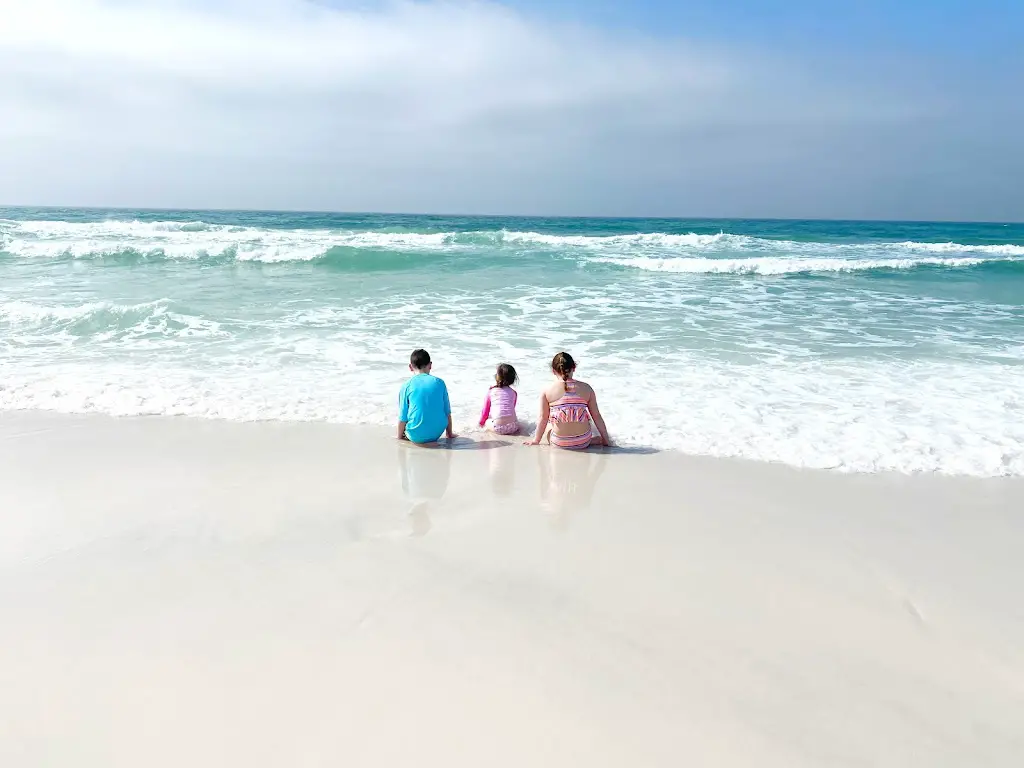 Jon and I were having a happy time with the kiddos…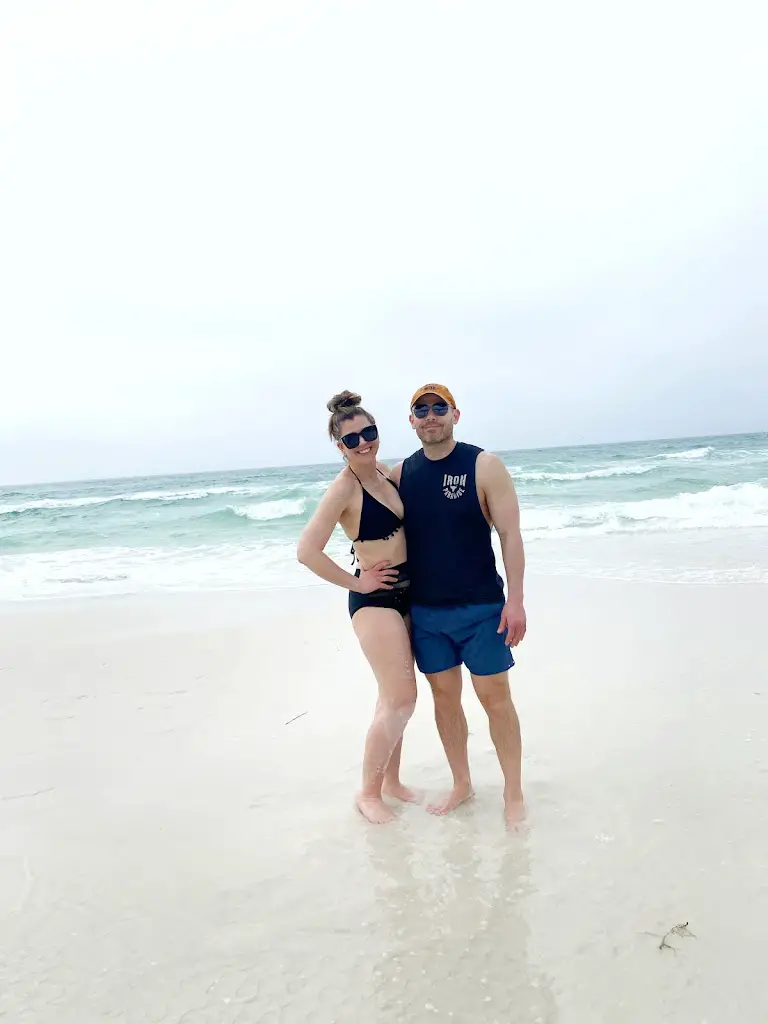 The kids were happy digging, playing and being a mermaid…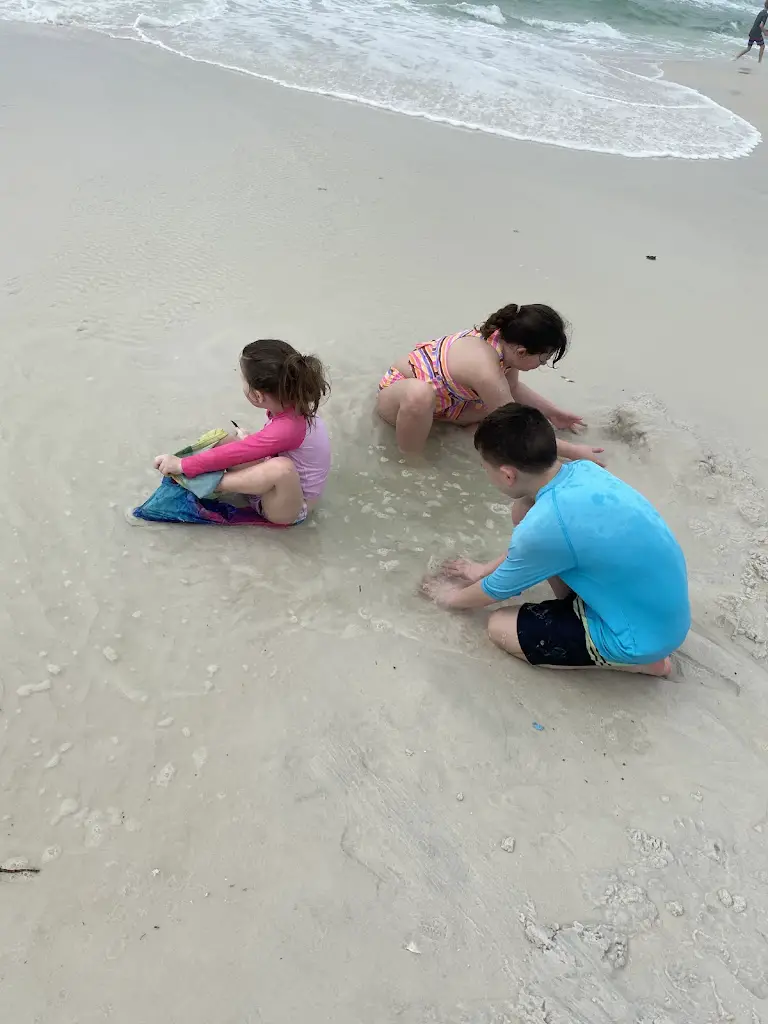 Salty toes, more mermaid-ing and handstands…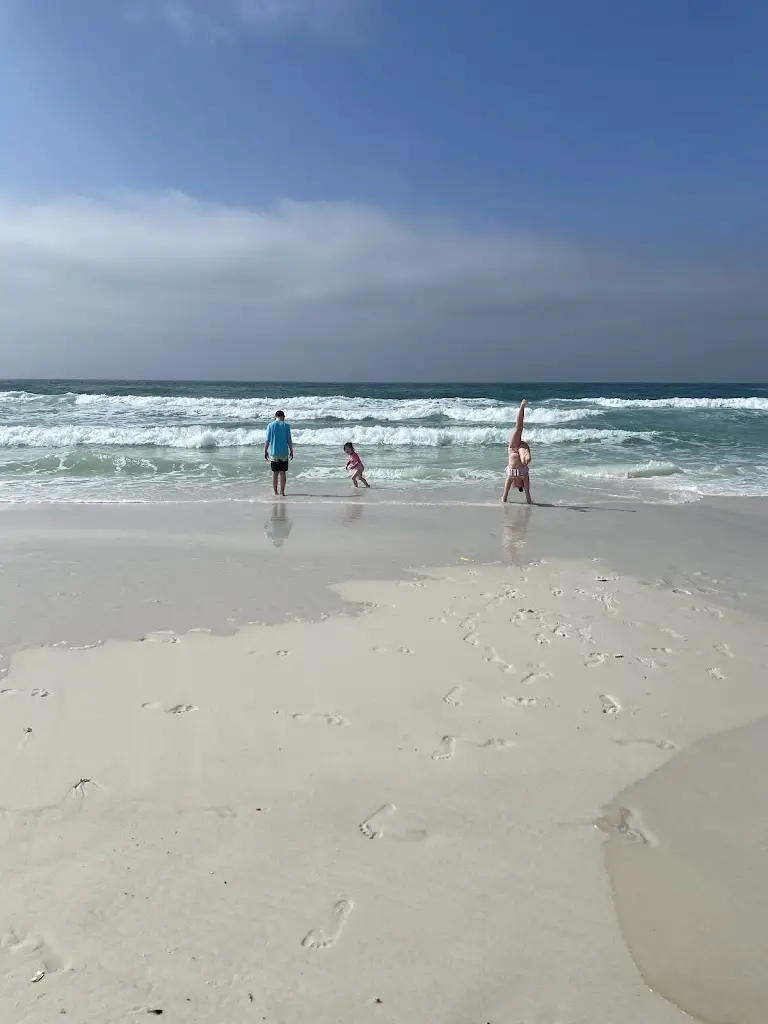 At one point a young man from beach patrol came over to where we were sitting and posted this sign and told us to stay out of the water because there was a really bad rip current.  We did as we were told, informed the kids and I caught a picture of the actual current!  Sooooo scary!  It says everywhere, "knee deep is too deep," during red flags, but for this we completely stayed out of the water!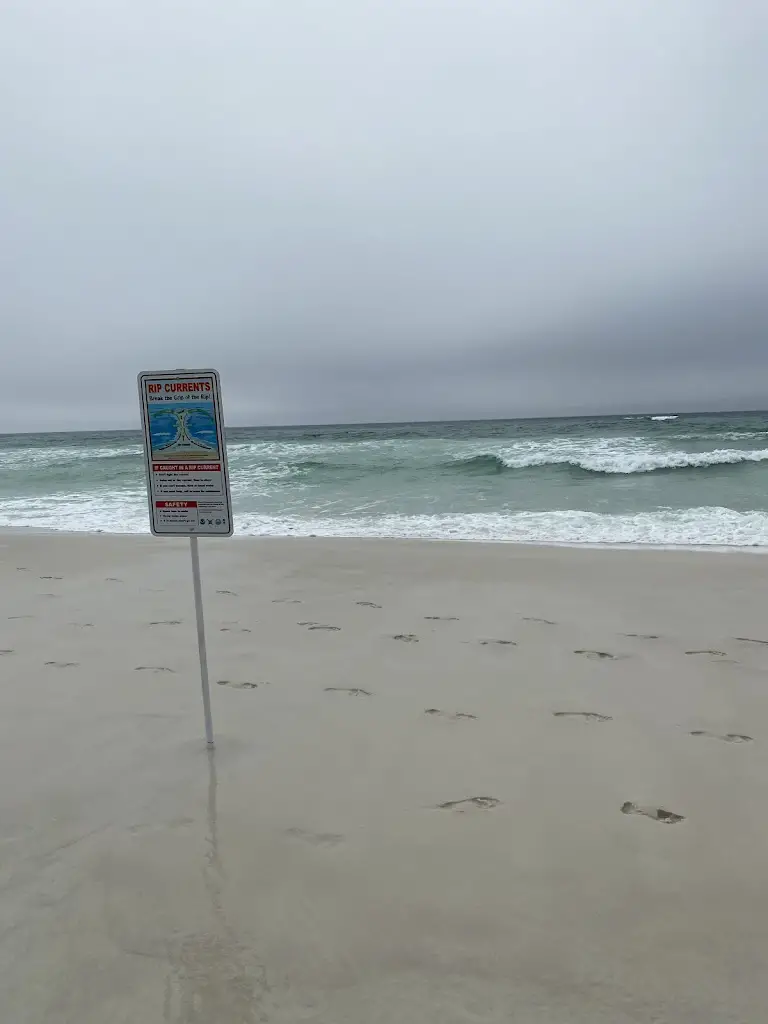 Jane stayed close to shore building castles…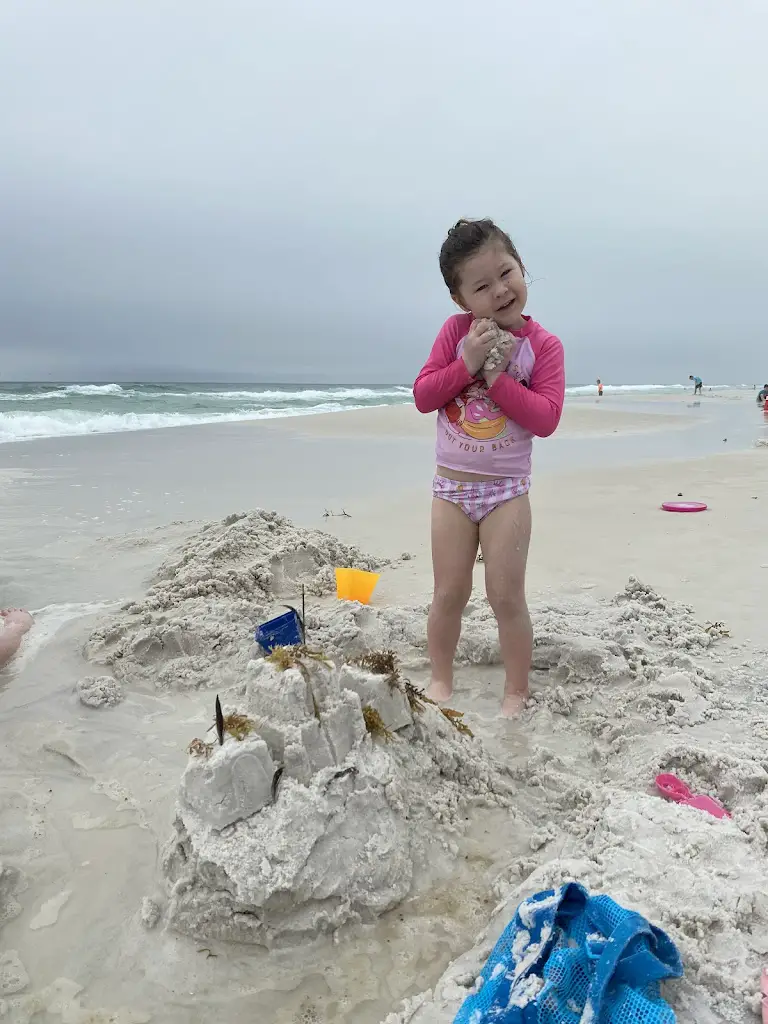 Throwing sand…  after which I told her not to do that again.  *facepalm* …but it made for a cute picture, so there's that.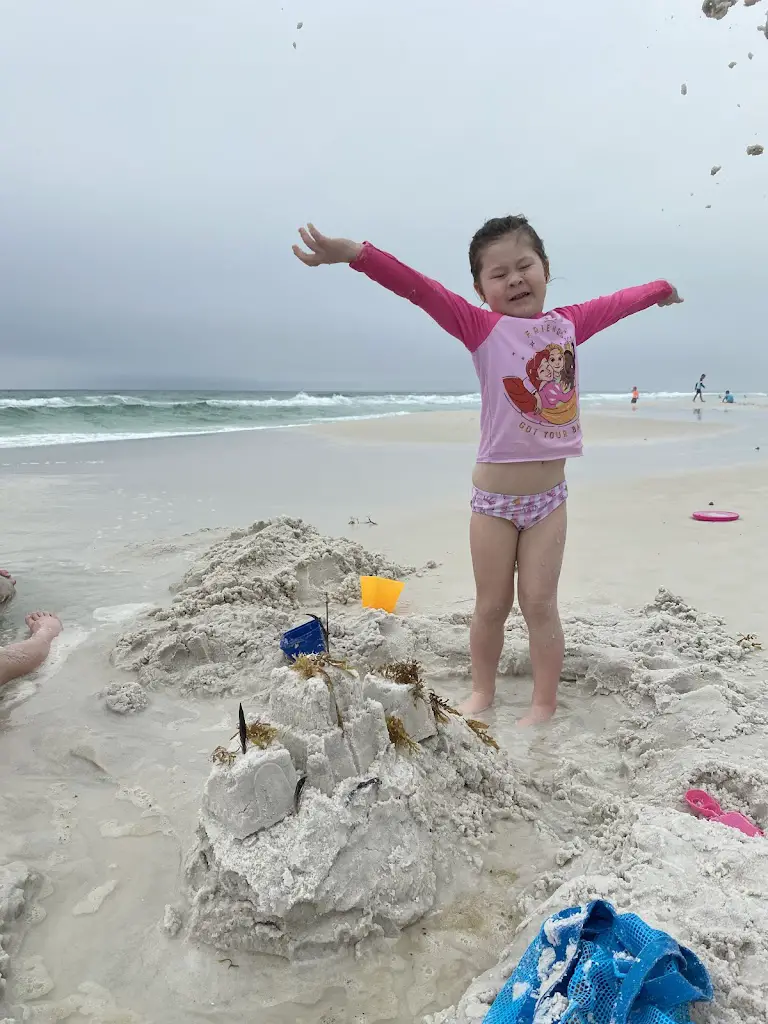 Eliza and I worked on our handstands…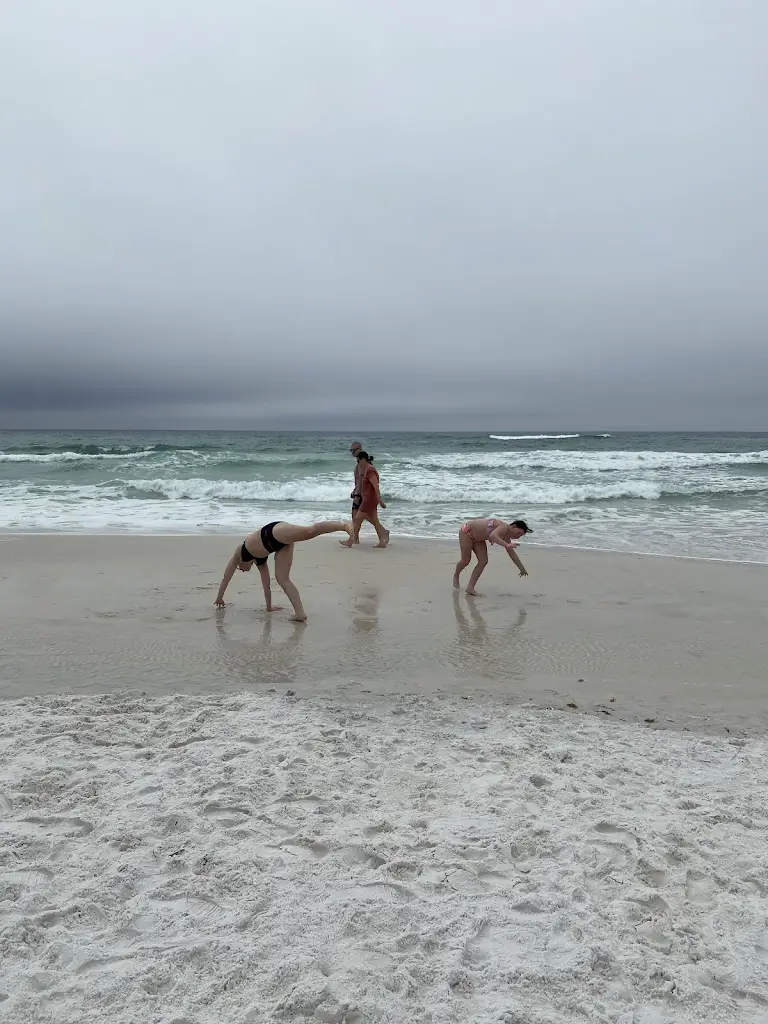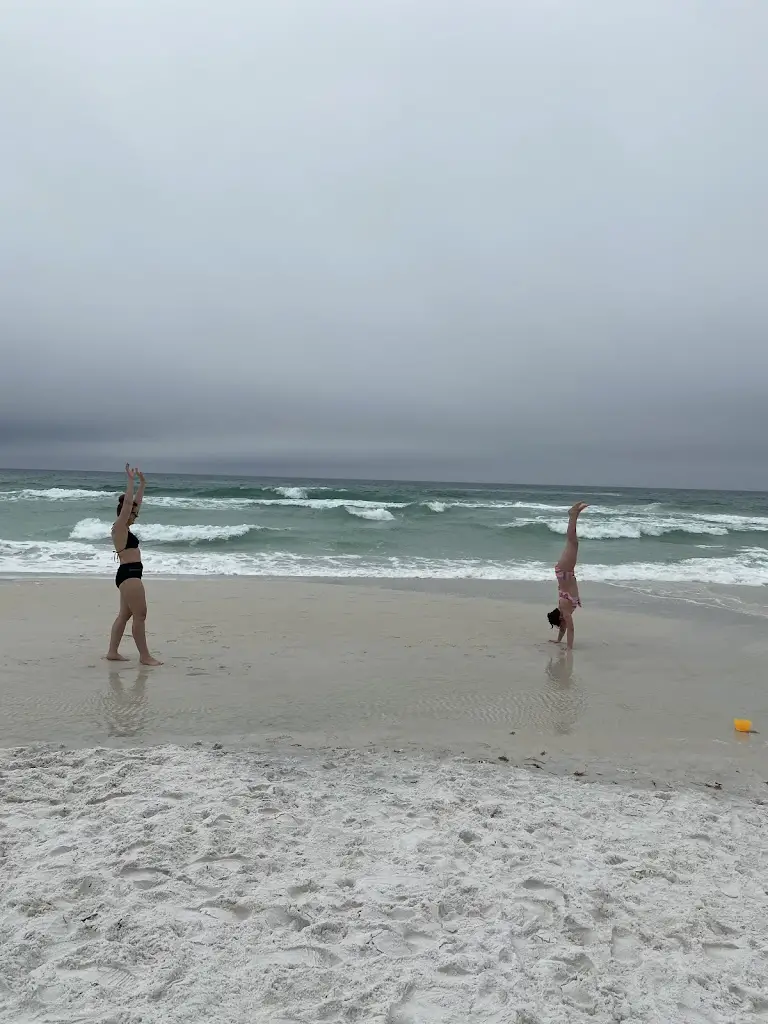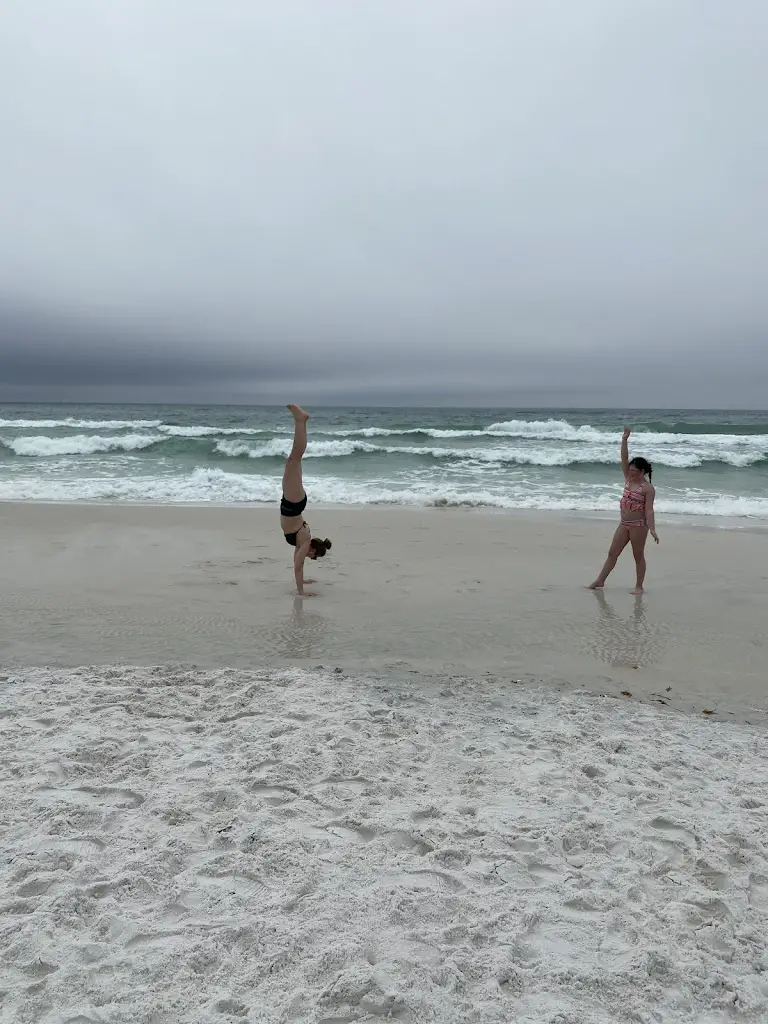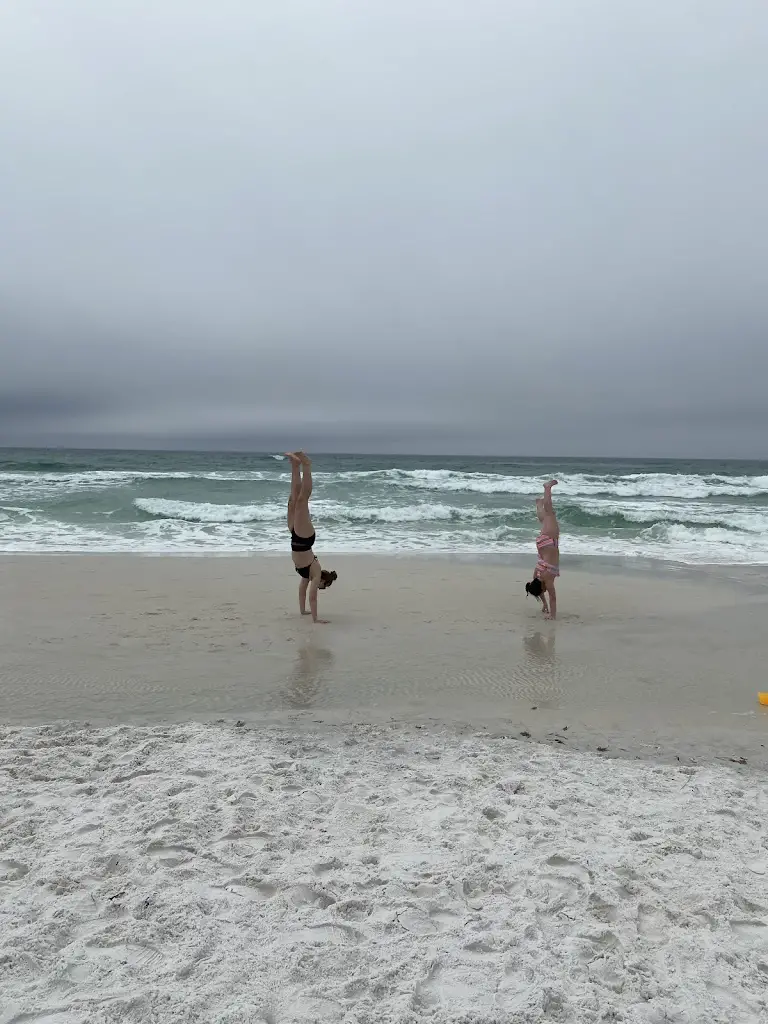 I decided to sit.  I think I sat for 4 minutes…maybe shorter…who knows… and look – I'm wearing a two piece swim suit!!!!!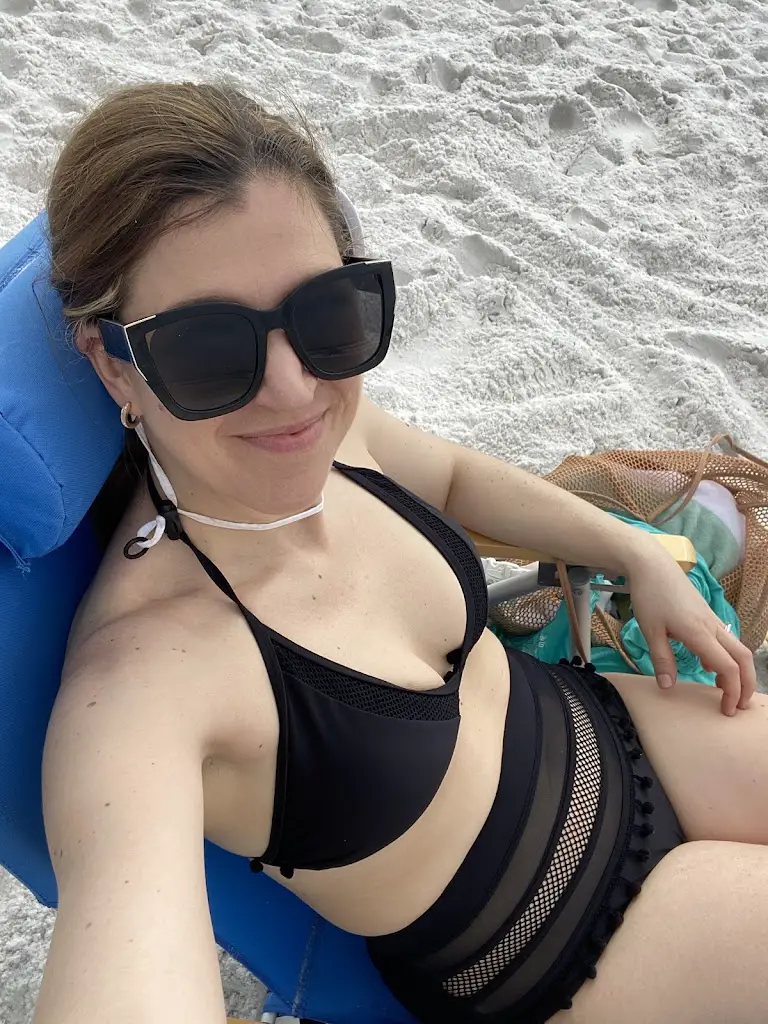 Eliza kept digging a hole in the sand to make it seem like her bottom part of her leg had been bitten off by a shark.  I just….I just don't understand.  Like, she did this every time we went to the beach.
*shrugs shoulders*
Kids are wild, you guys…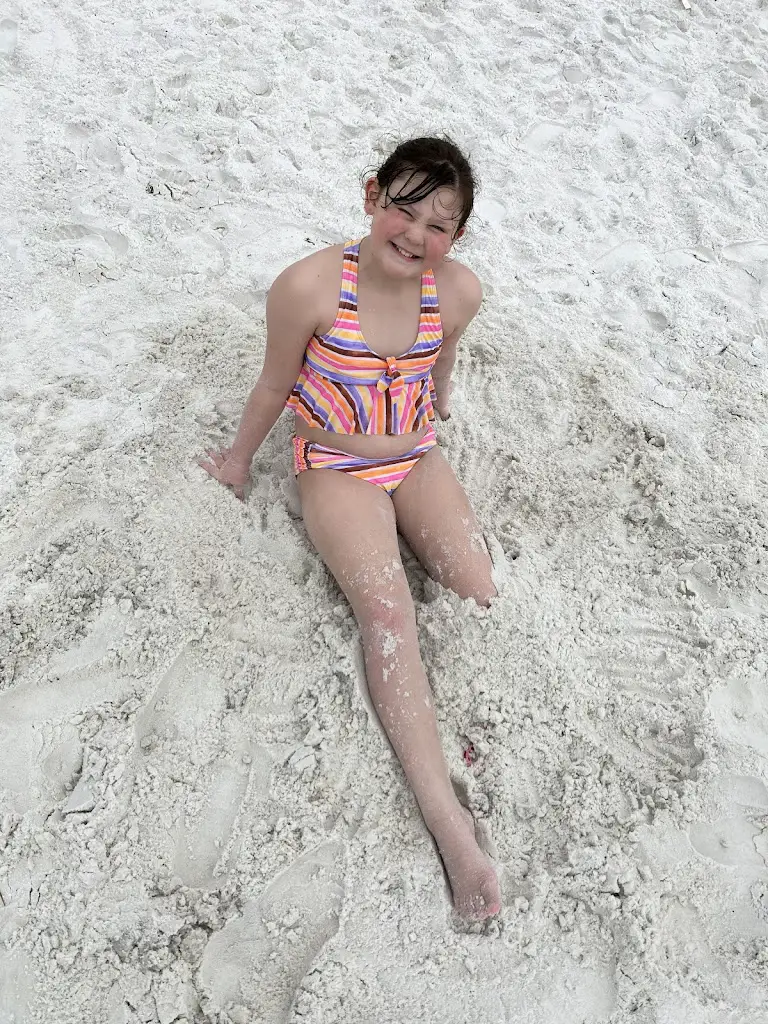 Whyyyy?!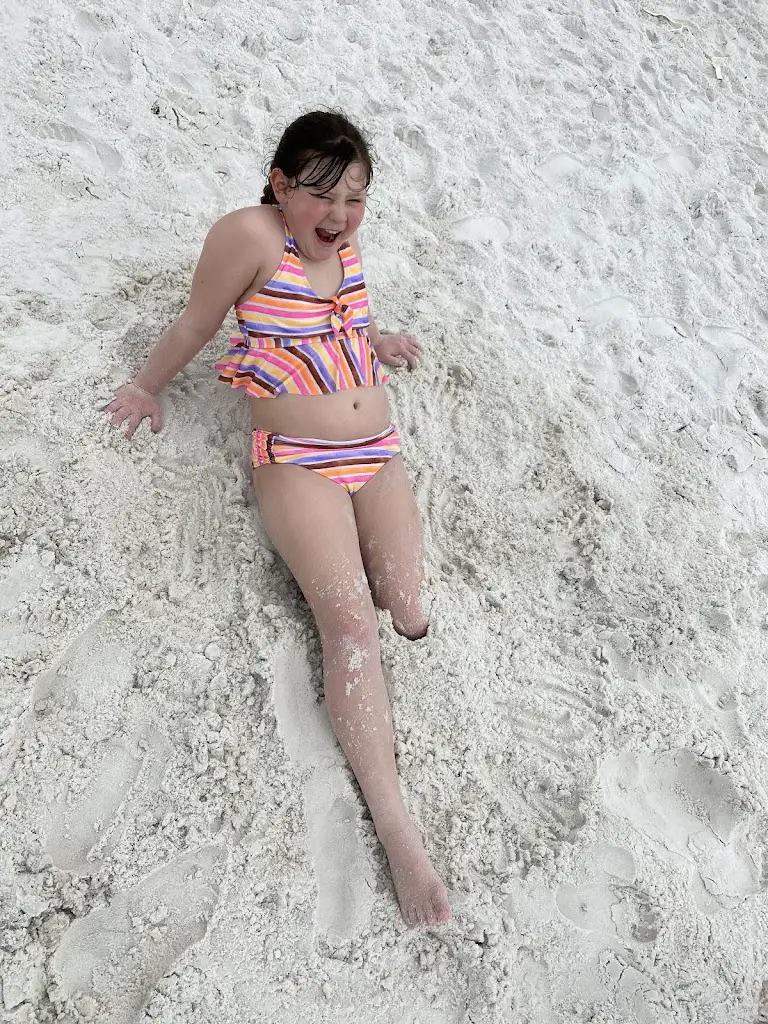 Our Janie being so dang cute.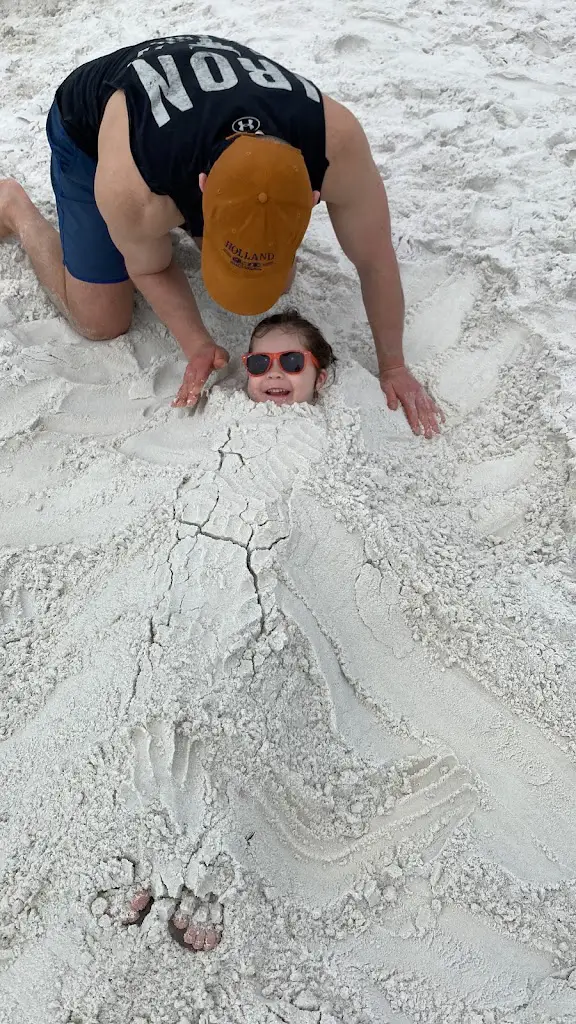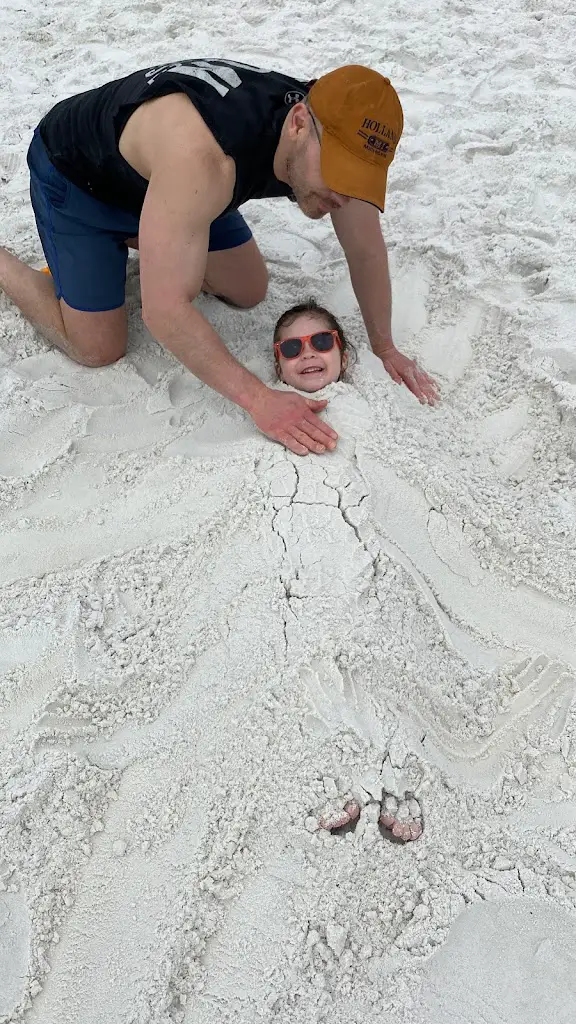 I just can't take the cuteness!
Hubba Hubba!  😉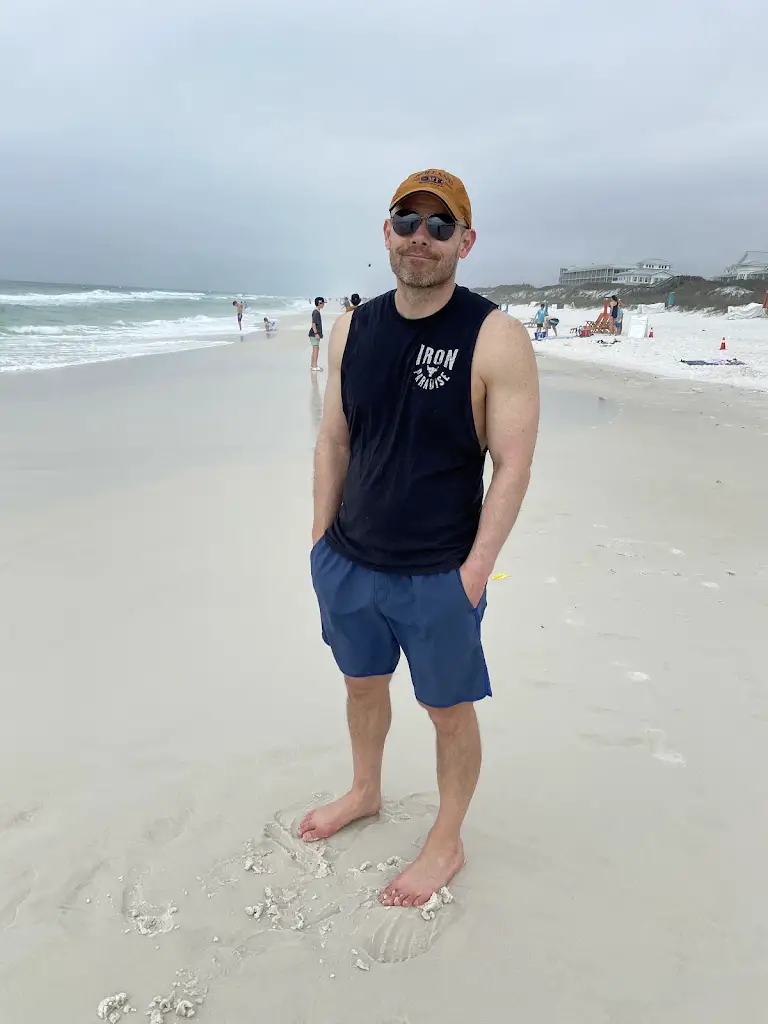 We headed back to the rental, showered, ate lunch and decided we needed coffee, so we drove all the way over to Rosemary Beach!  We stayed in a condo in Barrett Square in Rosemary Beach two years ago so we were excited to visit again!
But first, a drive through Alys Beach.  As if this place couldn't grow even more…
It already looked different from two years ago and at one point we drove through the back roads – geesh!  Talk about people with lots of moola!  Holy guacamole!!!!!!!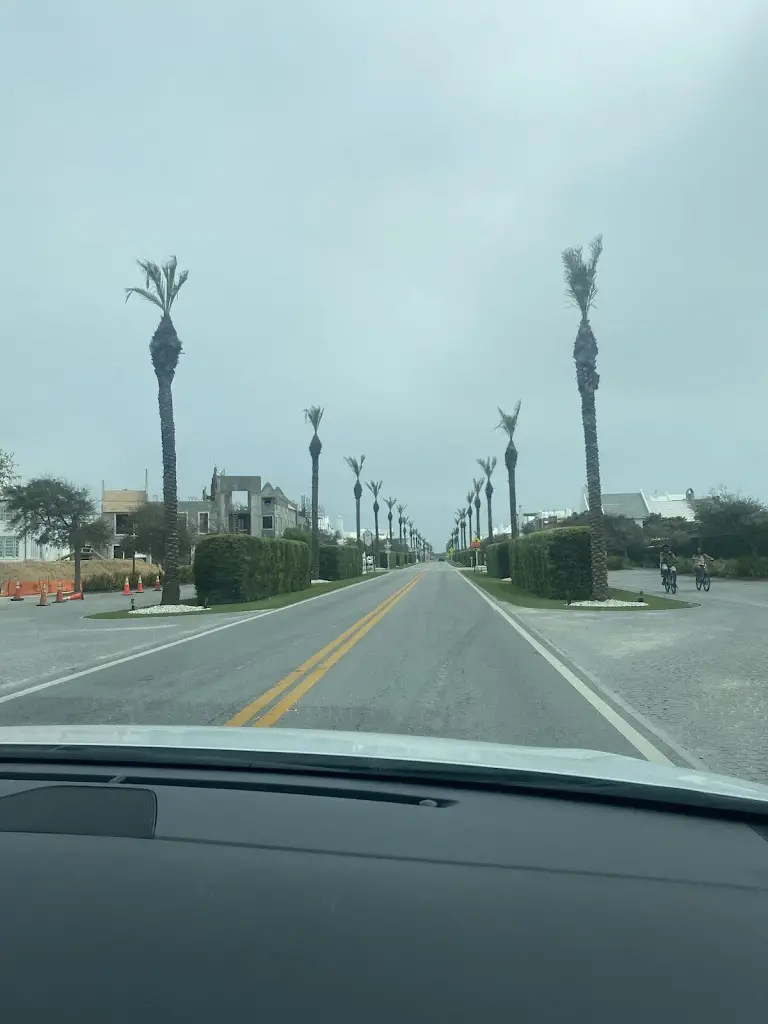 We arrived in Rosemary and as soon as we arrived some women were gushing over Jane and her rain boots.  Girlfriend always has her rainboots.  They also asked her name and they just looooooved that her name was Jane and said, "She looks like a Jane!"  They had a lot to say and they were beyond friendly (everyone in 30A is friendly though)!  LOL!  Anyway, I think they had been day drinking.  😉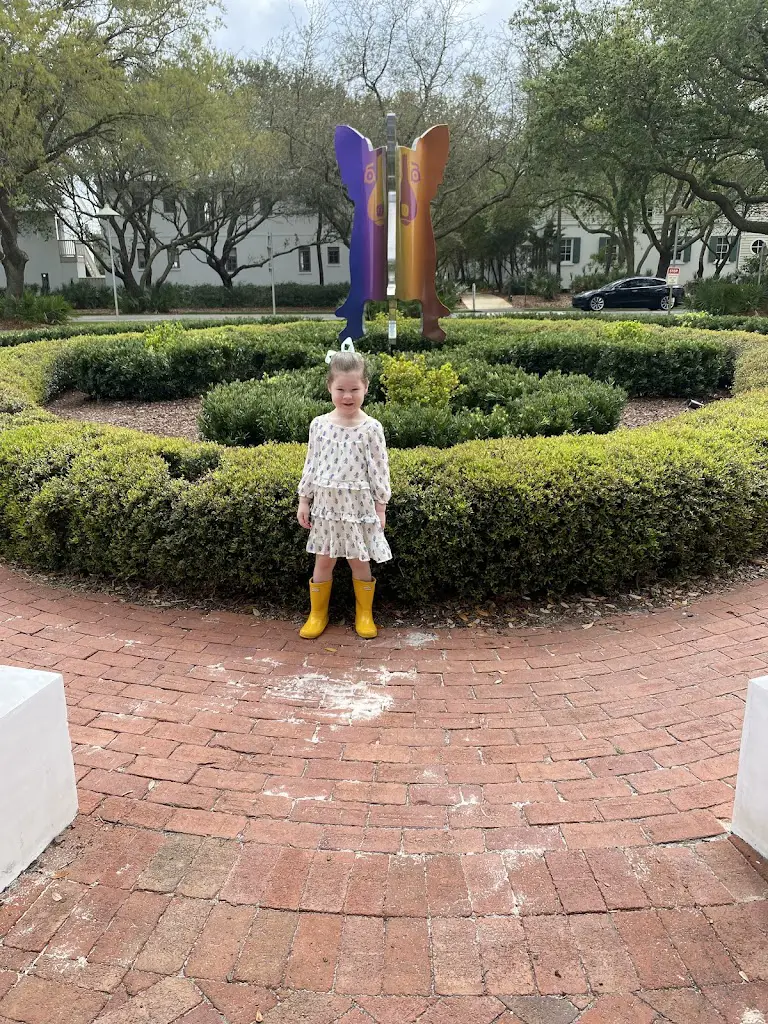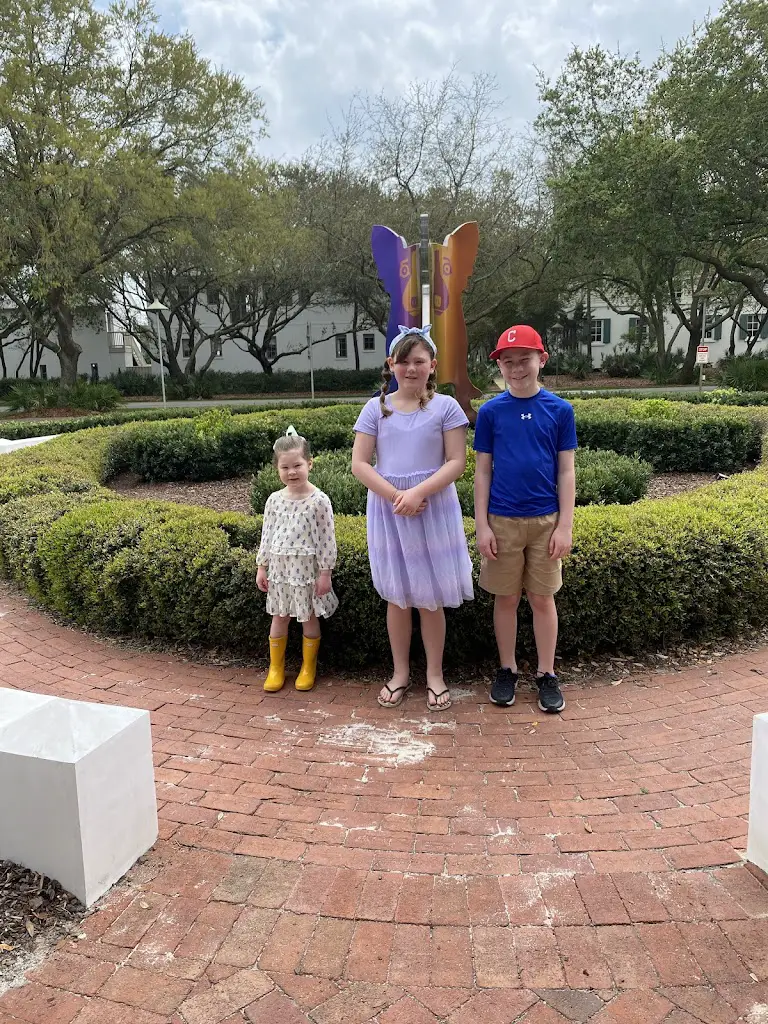 Obligatory Post Office pic – unedited…because I ran out of time!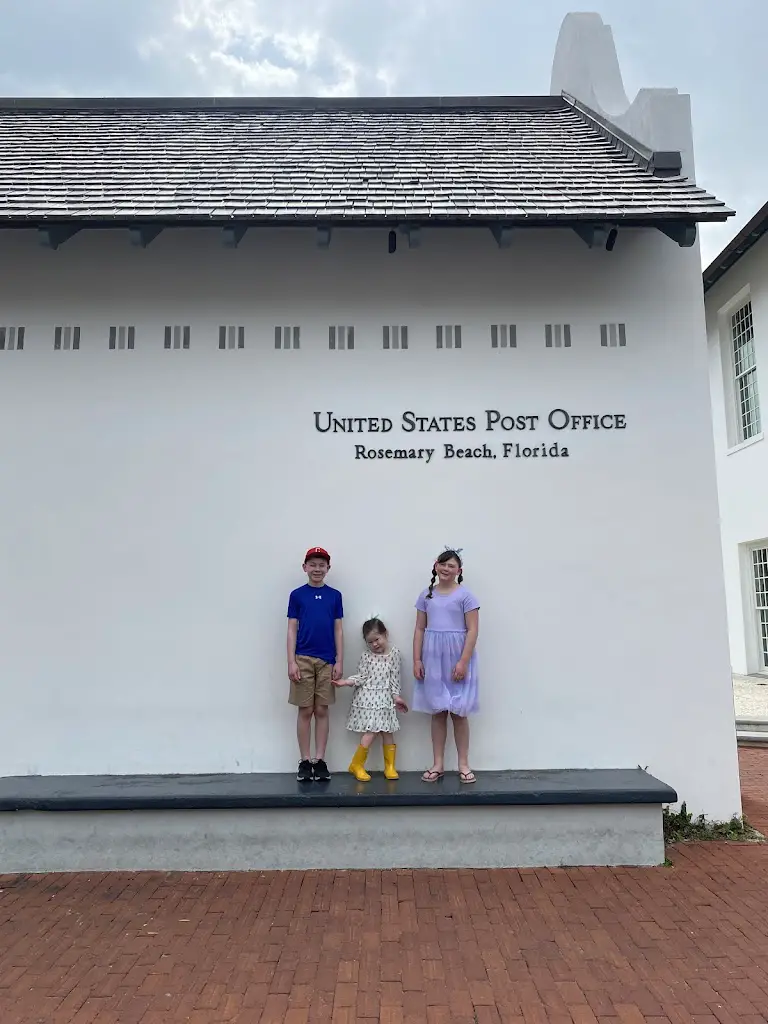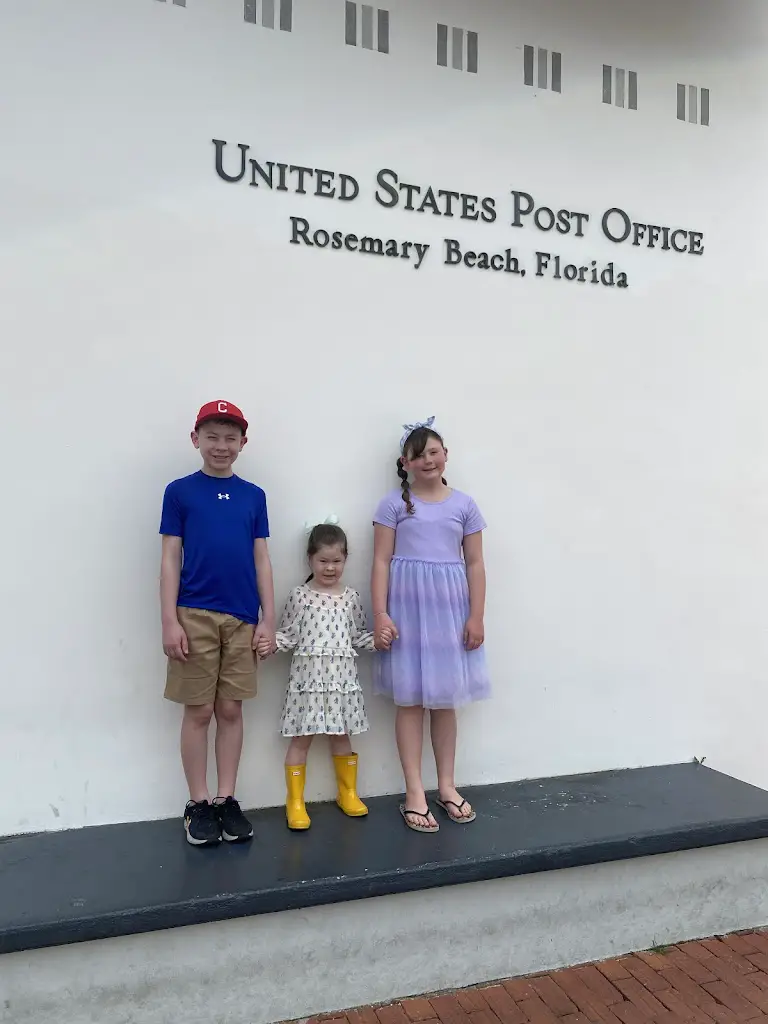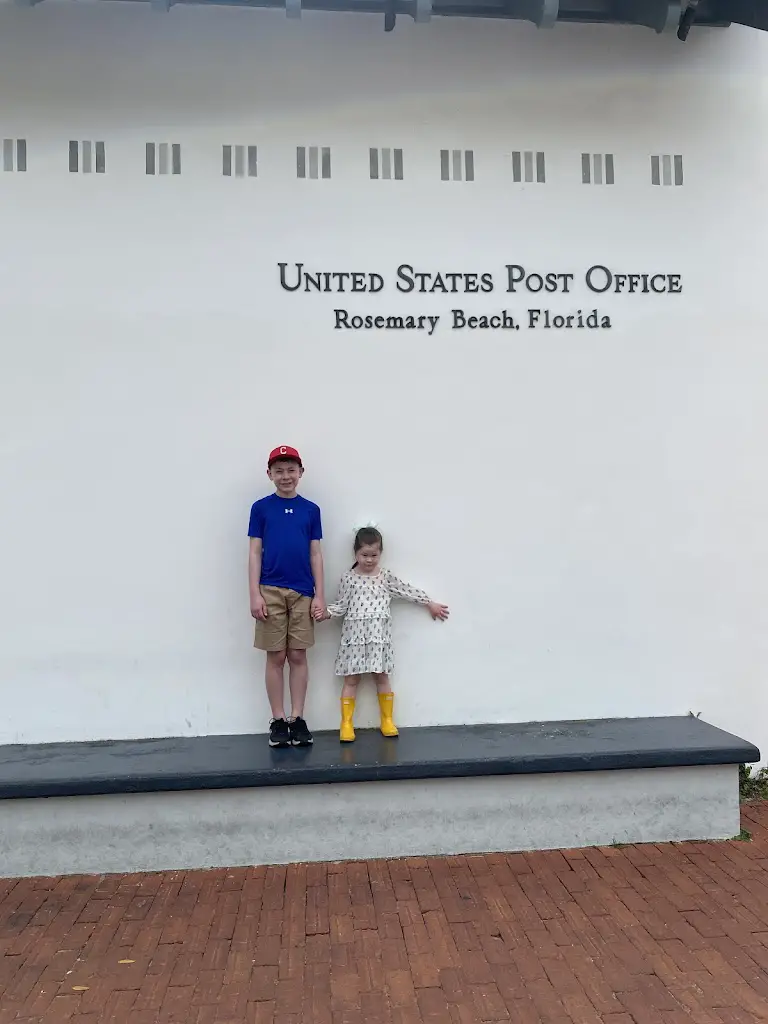 This scene always reminds me of a combination European/Disney World vibe.  Everything is so picturesque and pristine and perfect.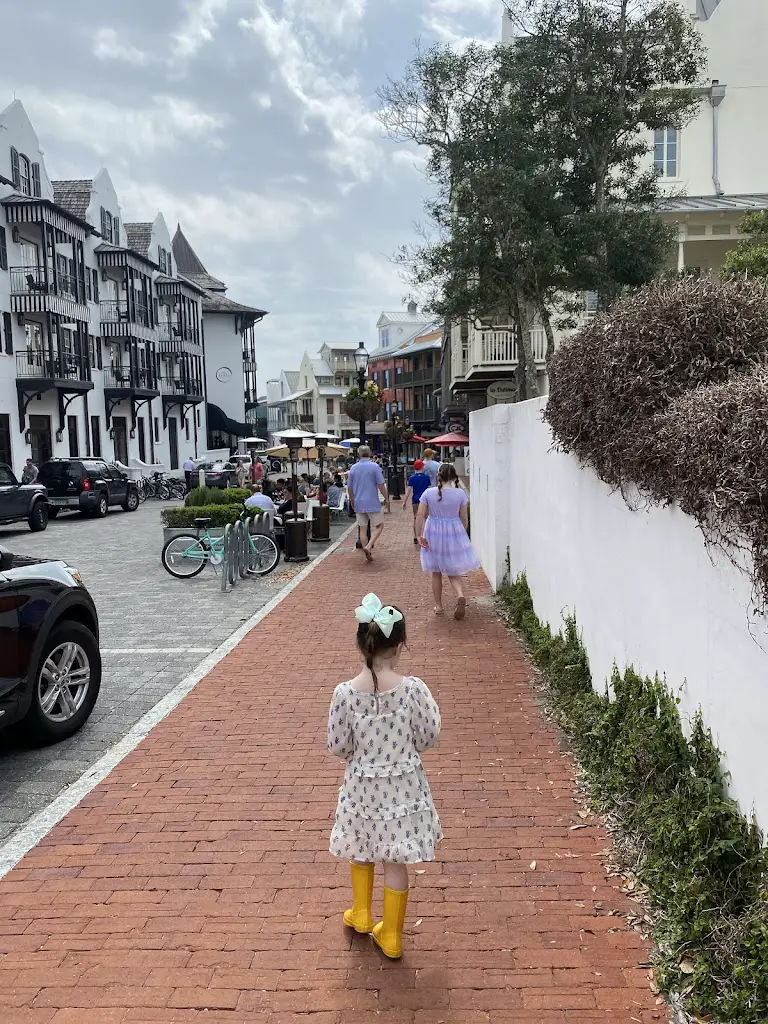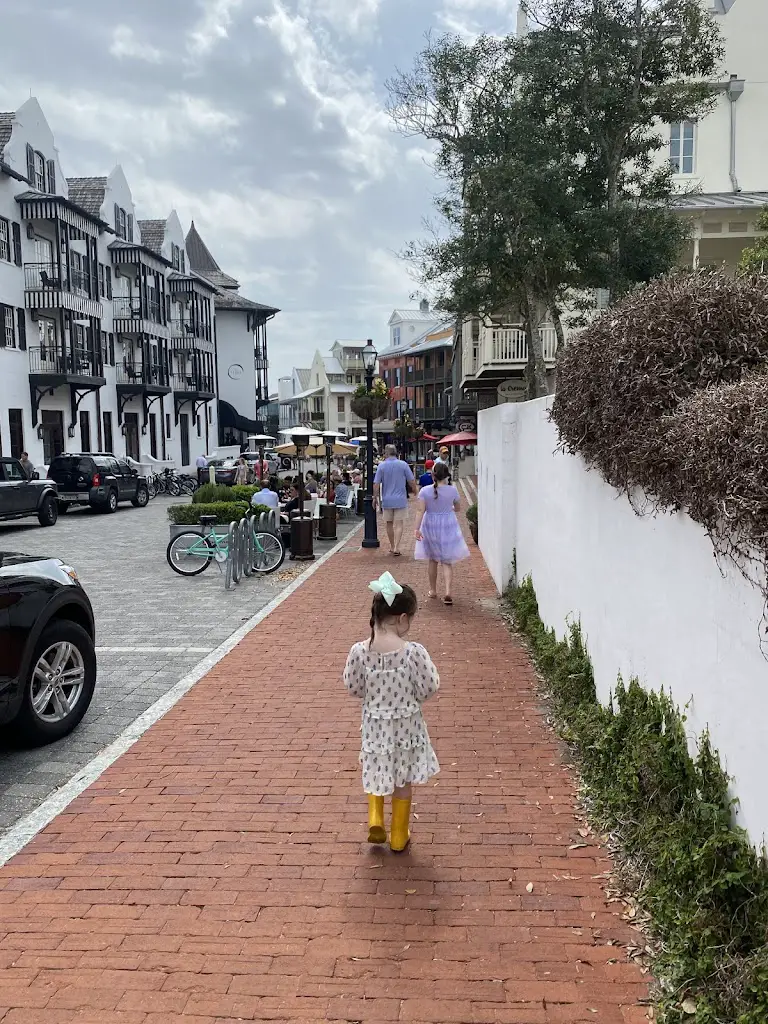 A picture in front of The Pearl Hotel.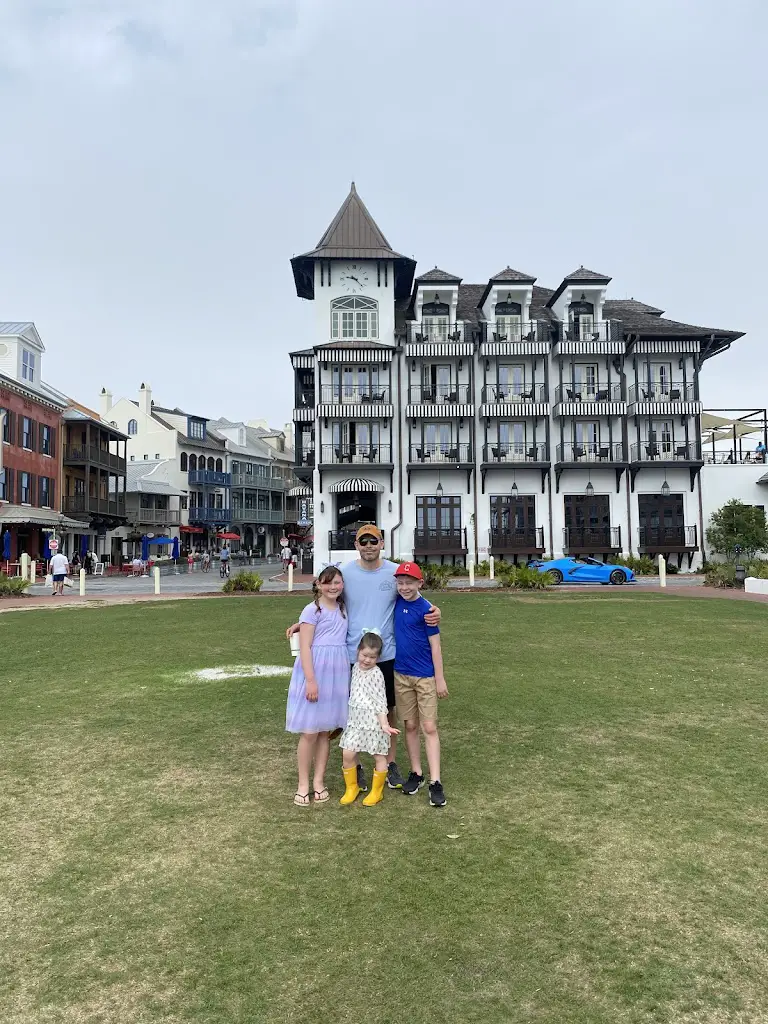 Love these kiddos…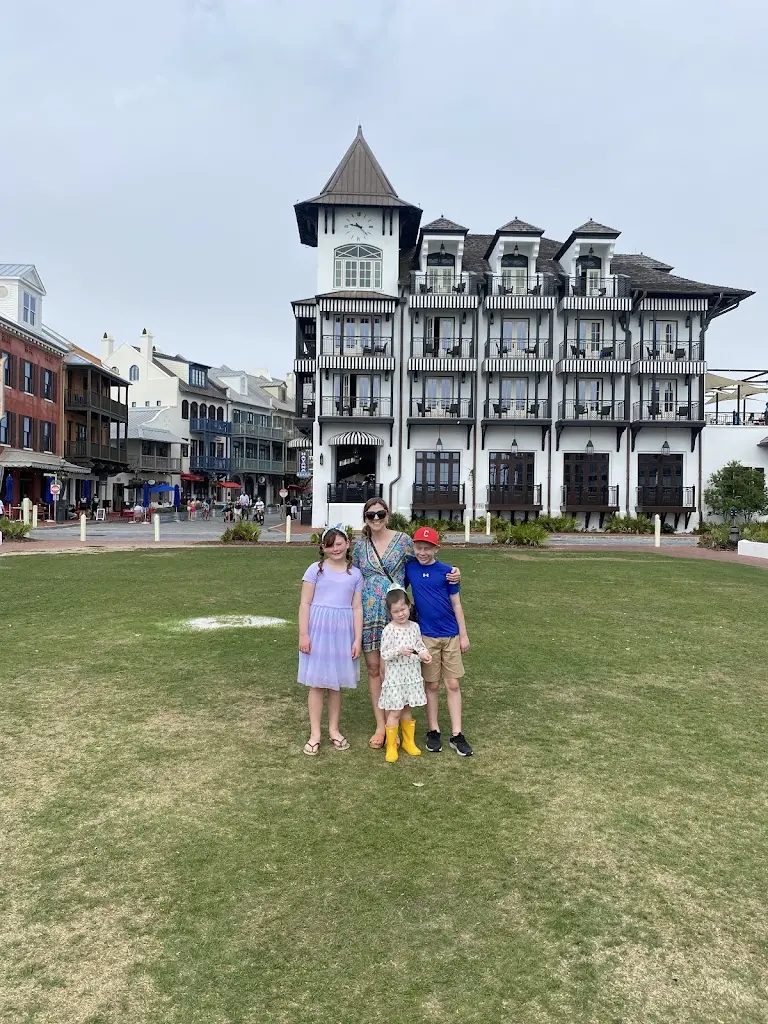 I asked for a picture alone!  LOL!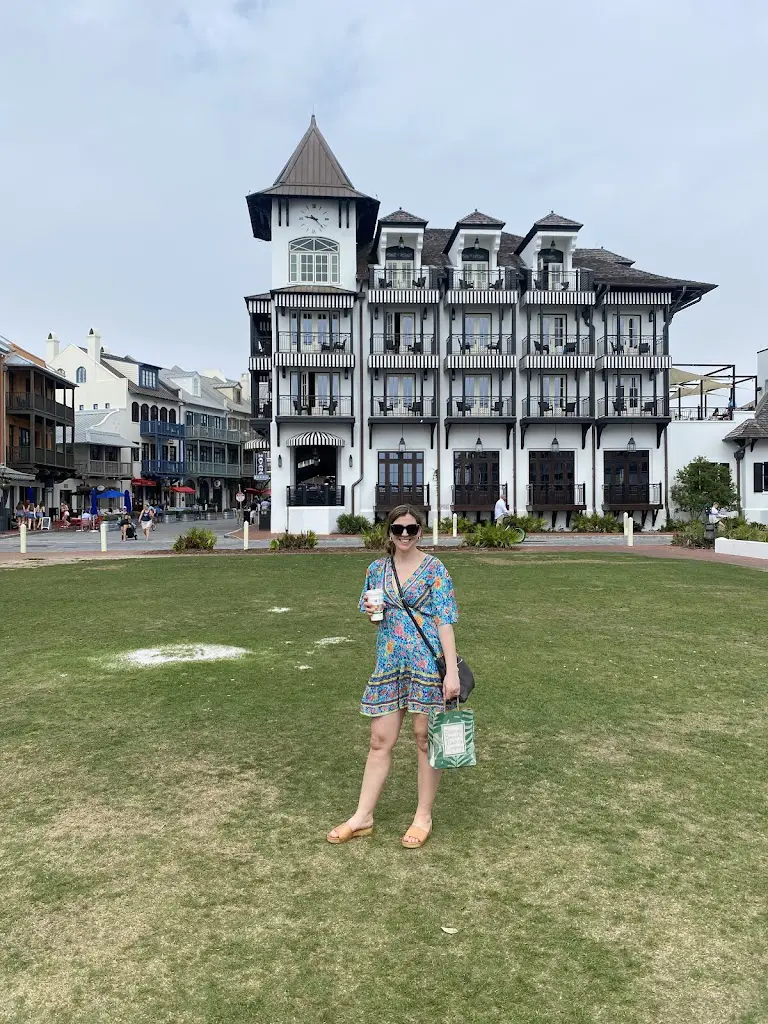 Next, we visited The Sugar Shak!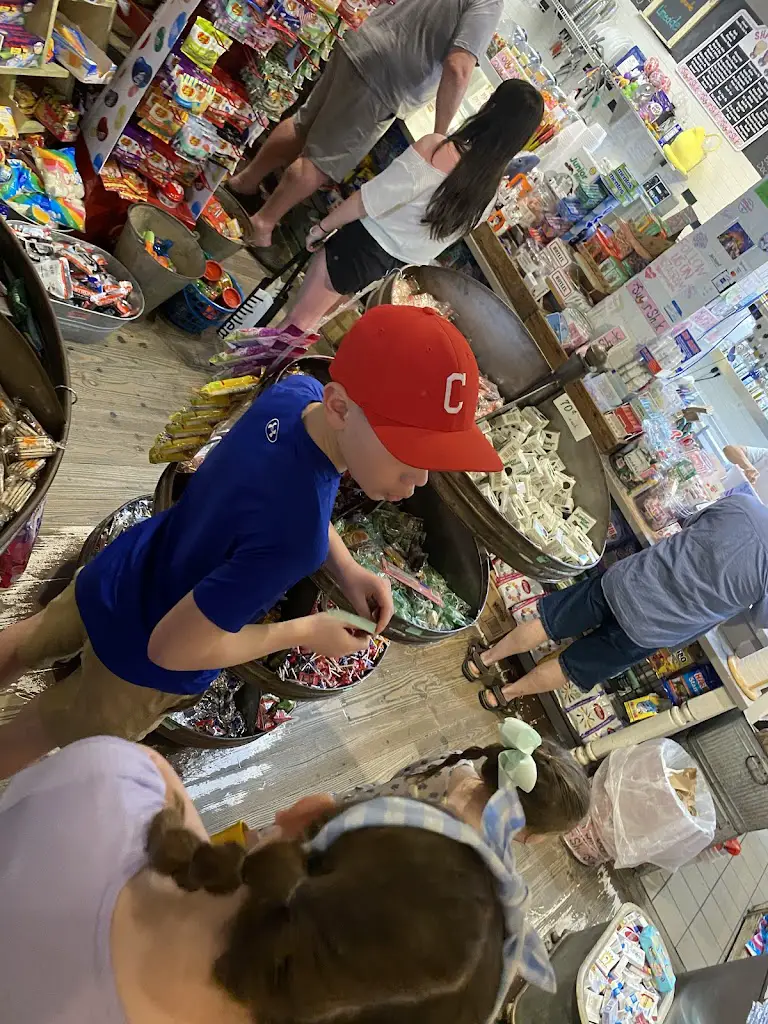 So much sugar!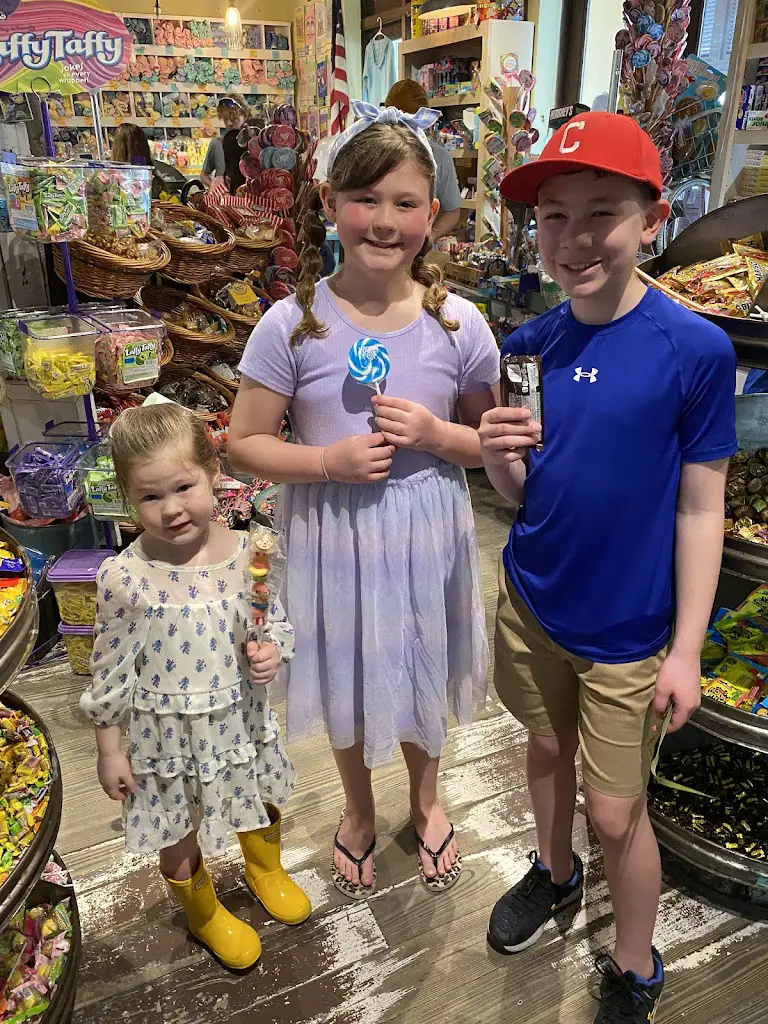 We stopped to snap pictures in front of this beautiful garland and flower display.  One of the kids noticed it before me and asked for a picture – I, of course, obliged.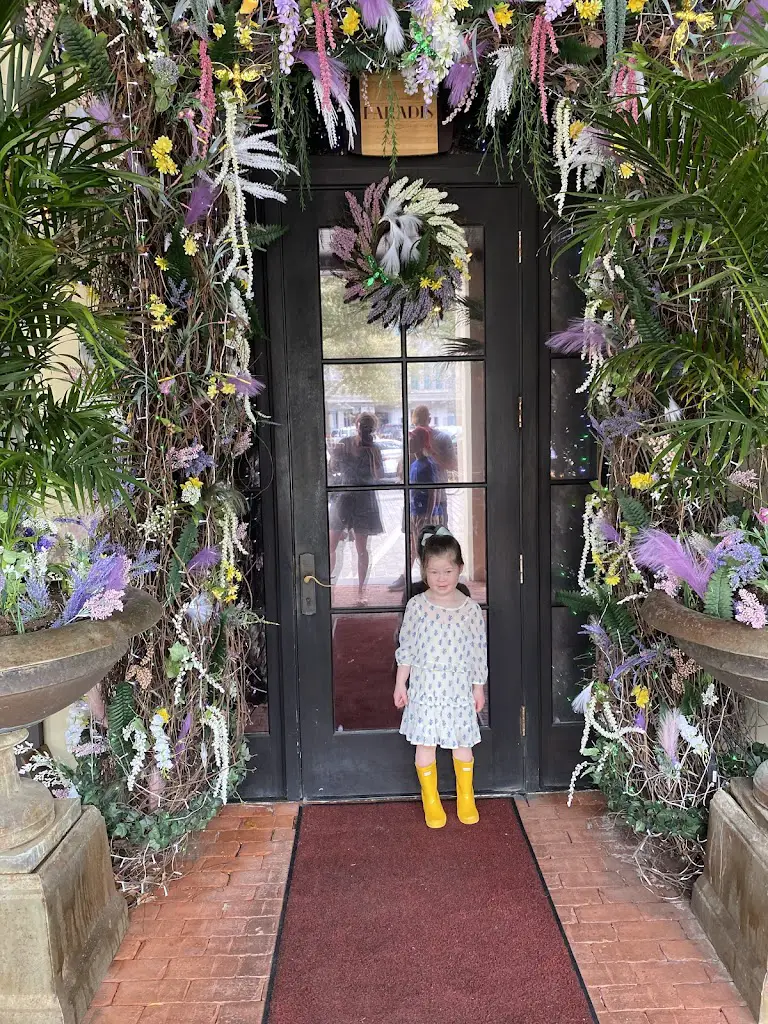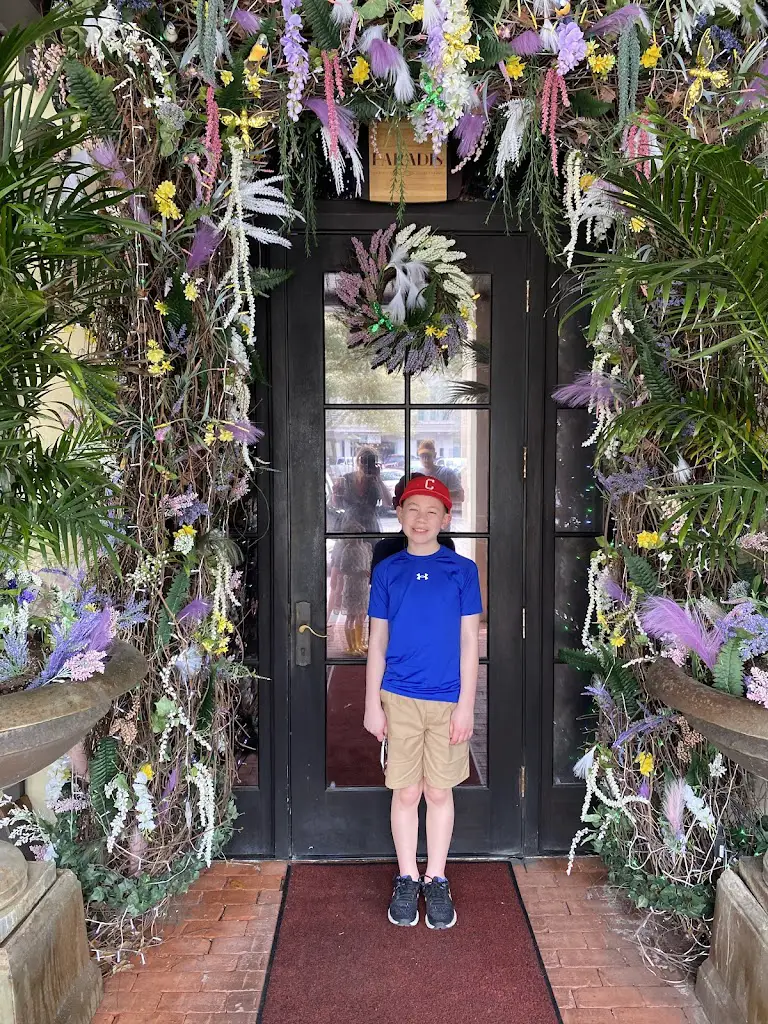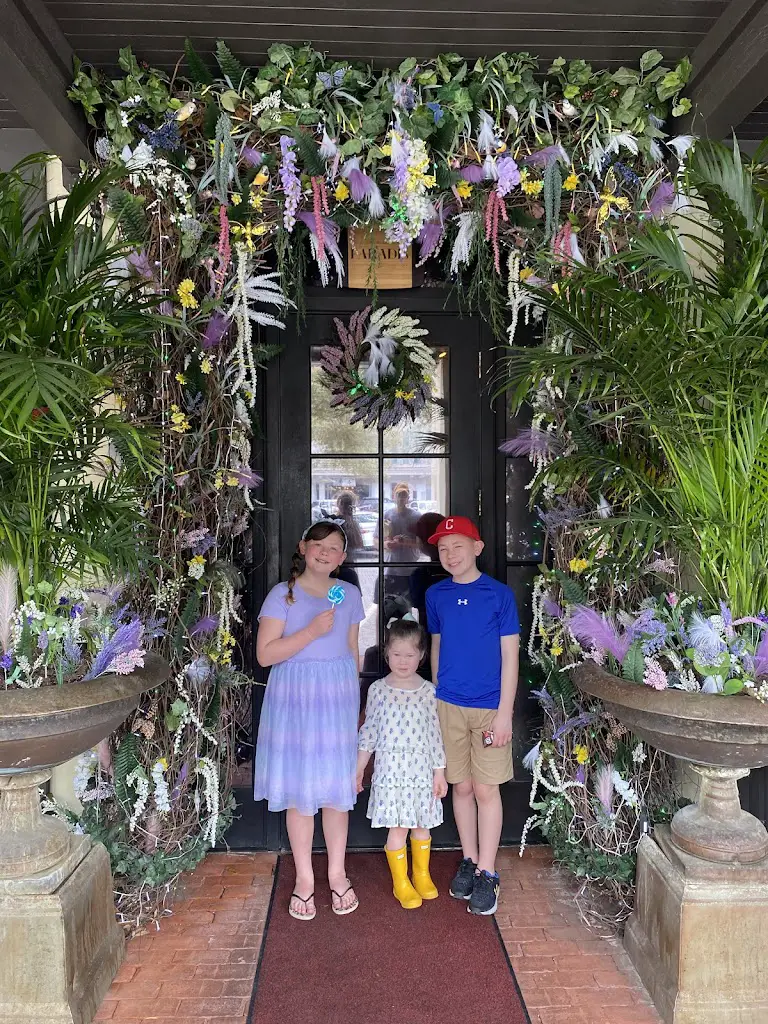 More sugary photos, because why not!?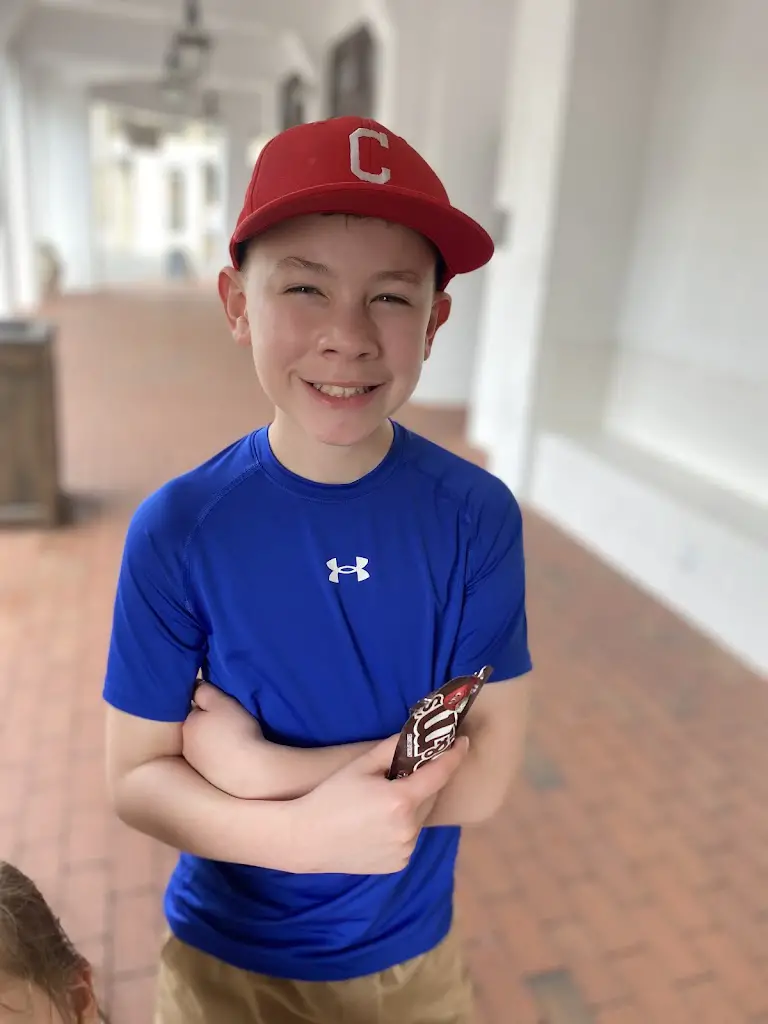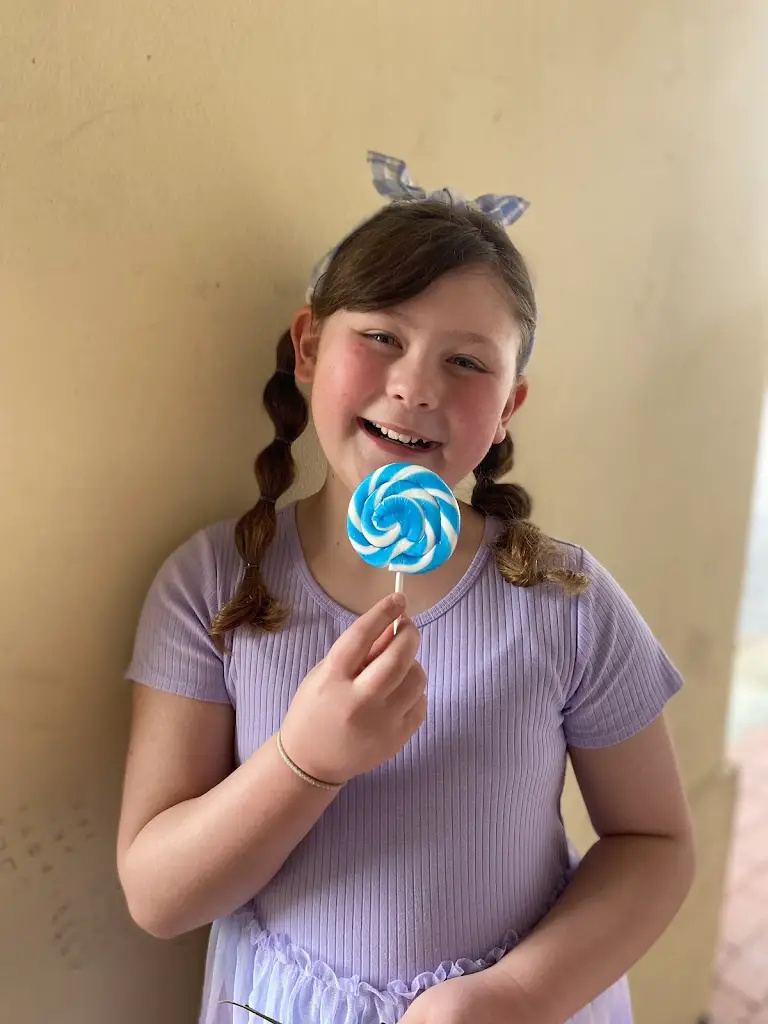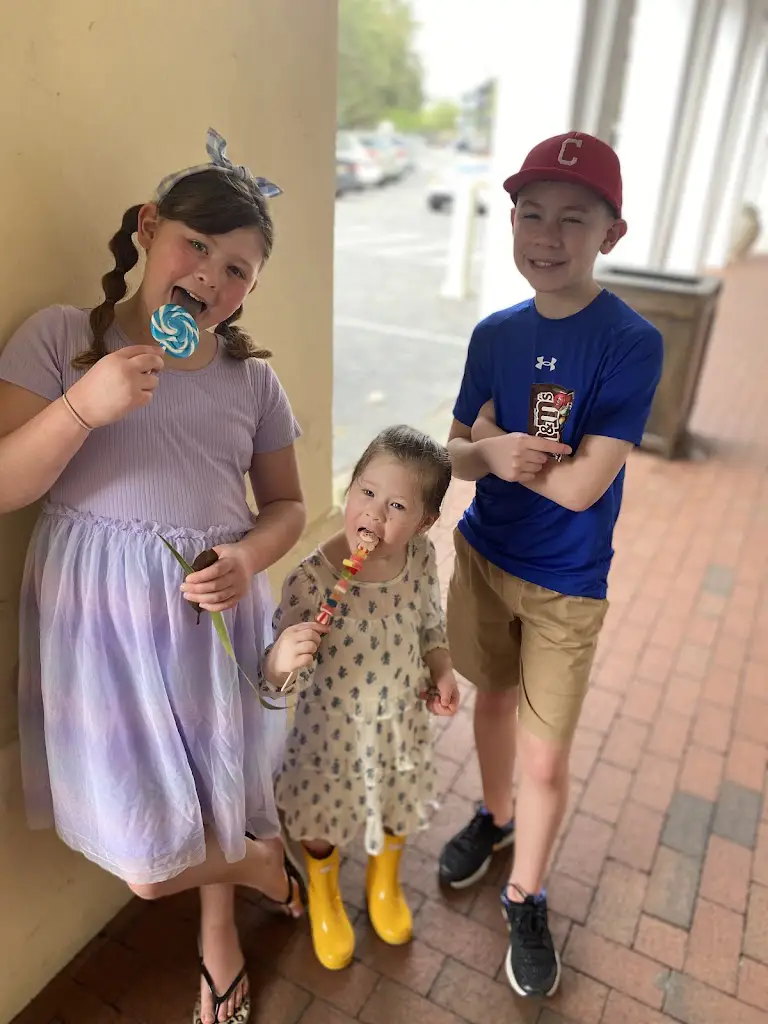 Evidence of said sugary snacks…
Eliza was so proud!  Haha!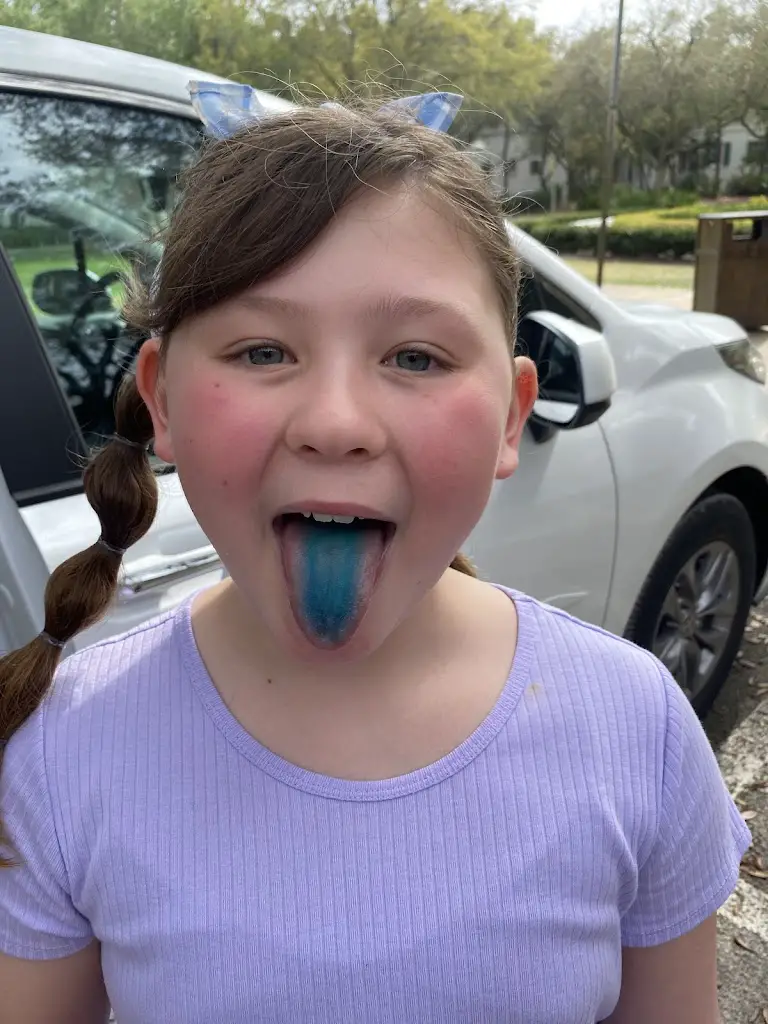 Not as much evidence, but lots of sugar consumed…  😉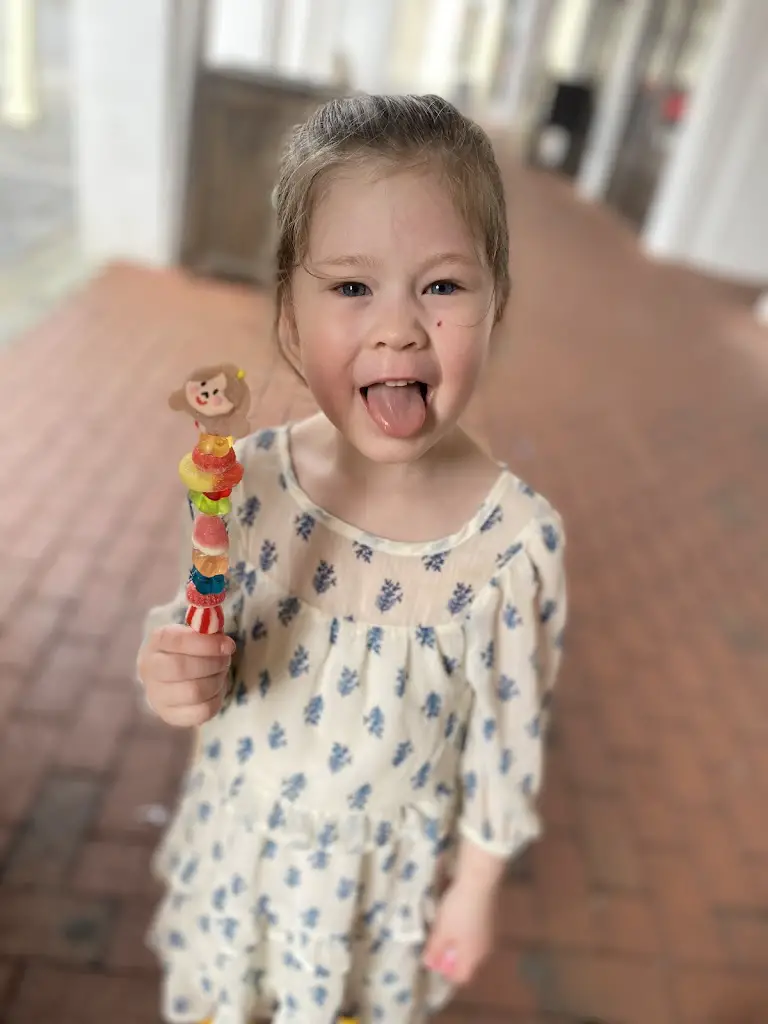 I headed into Rosemary Beach Trading Company and bought a hat.  I was sooooo bummed that the last time we were here I didn't buy a shirt or a sweater.  I made it a point to buy something to commemorate our last visit, so I settled on a hat and decided I'd buy by shirt/sweater from Seaside!  I was one happy Mama!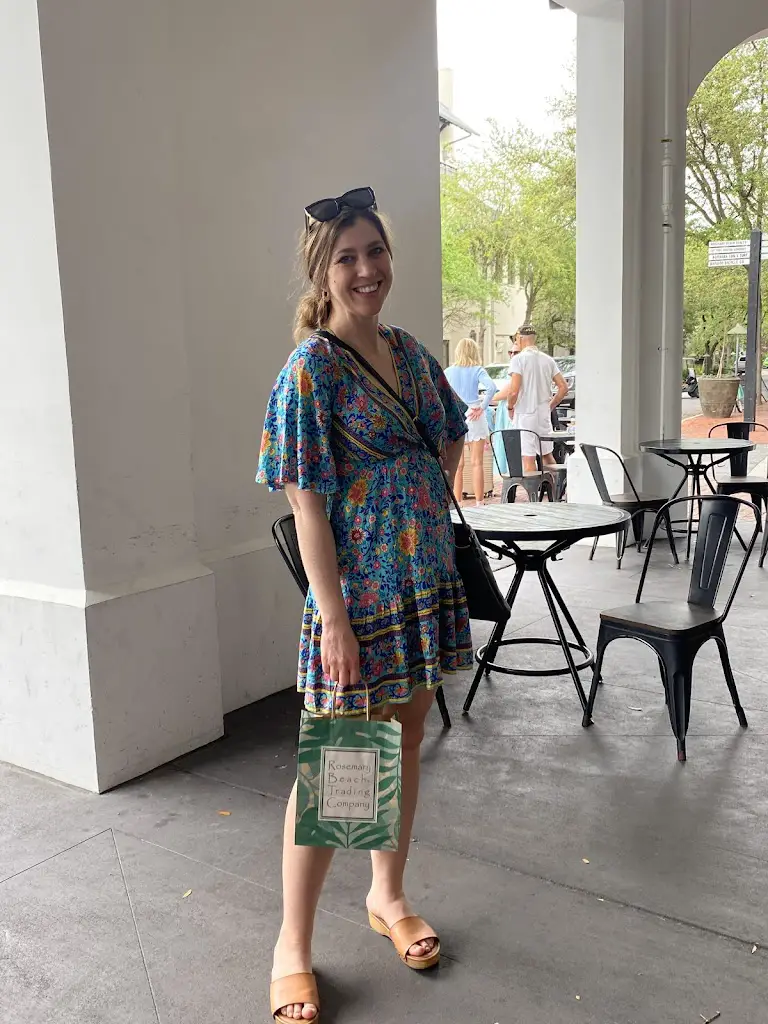 I once again asked for pictures of myself.  I was wearing a dress, in one of my favorite places and as Mamas, we don't do this enough.  So I was selfish and made it happen and I'm so happy I did!  LOL!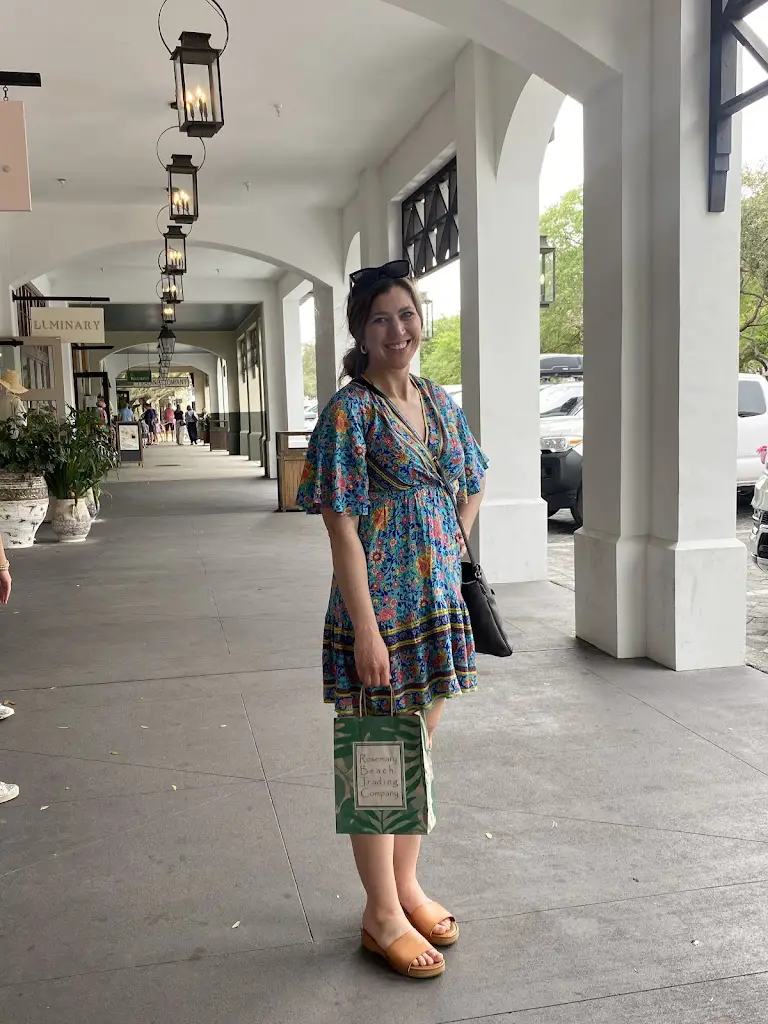 Okay, okay…and I got one with the kiddos!!!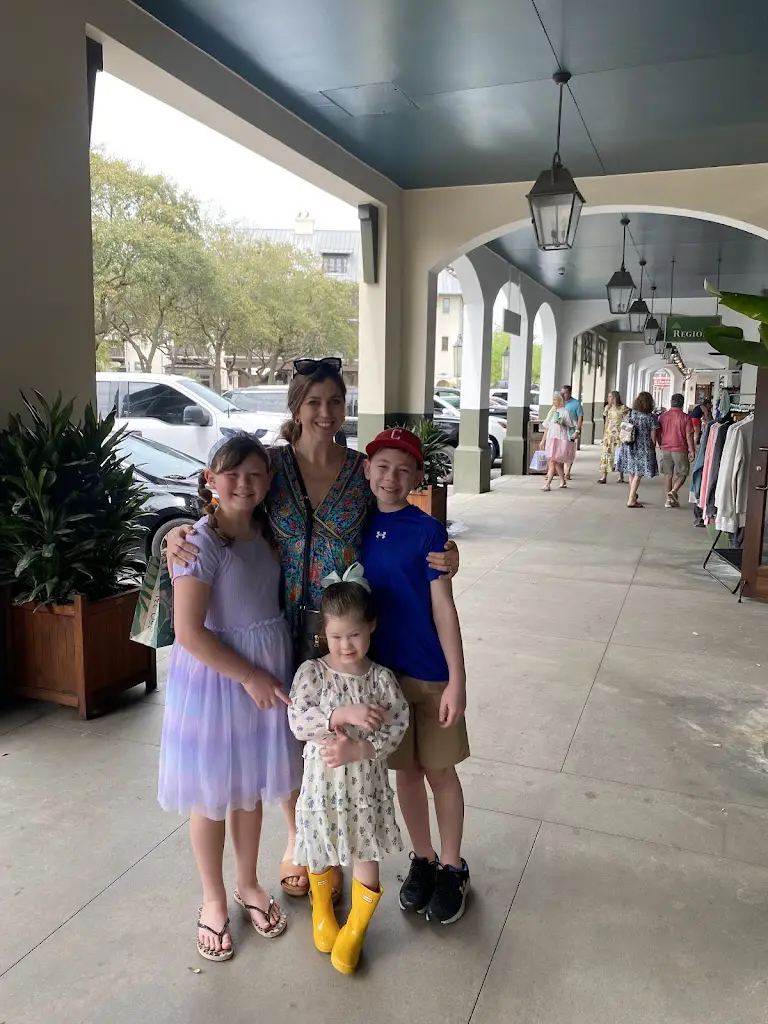 Us girls went into Disco and shopped around, but left empty-handed…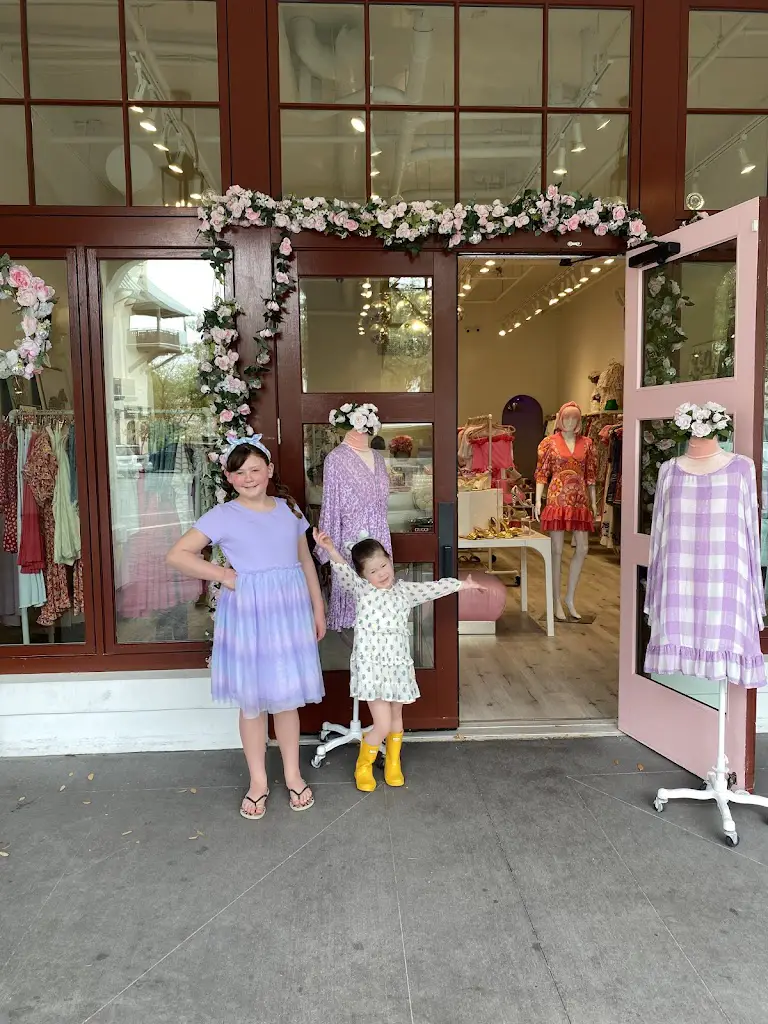 Jon and I then grabbed coffees from Amavida, took a boomerang for Instagram and then started on our way back to Seaside.
On our way back we decided to grab cupcakes from Smallcakes 30A Cupcakery and Creamery.  We discovered this place two years ago you guys, the cupcakes are no joke – best cupcakes I've ever had!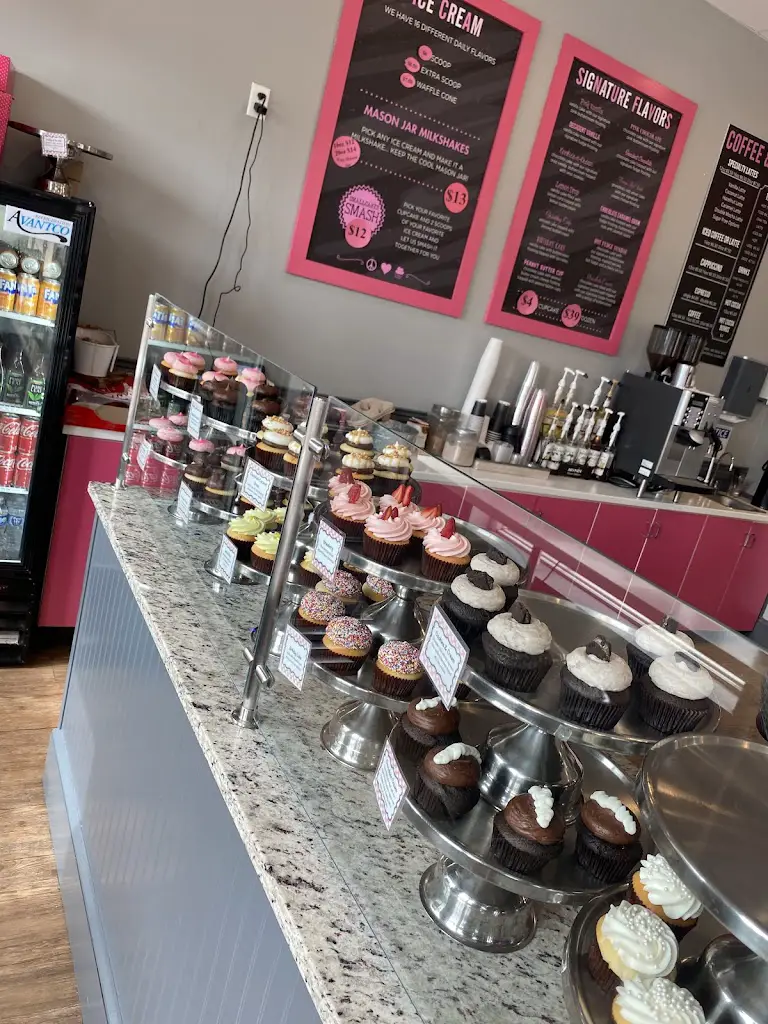 Once back to the house, we made dinner, enjoyed our cupcakes and then worked it all off on a long bike ride exploring lots of Seaside and Watercolor.
This is Tupelo Street Pavilion and it was around the corner from our rental – it was seen in the movie, The Truman Show.  We rode past it every single day!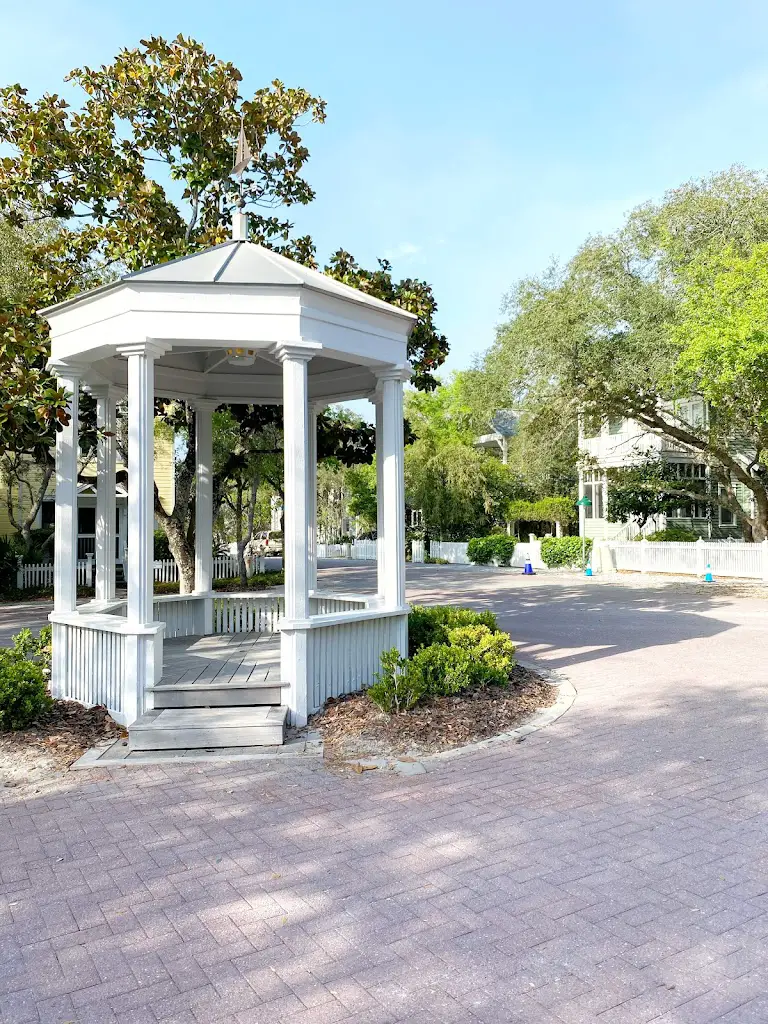 So pretty…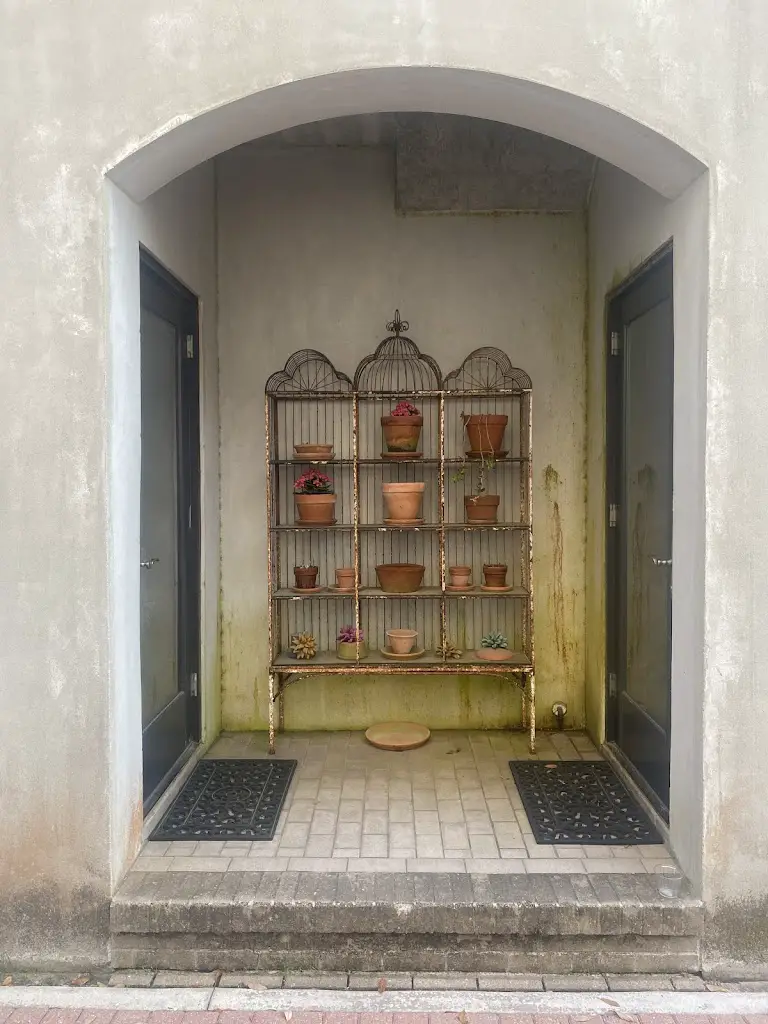 We biked through Cerulean Park at Watercolor…  Gorgeous!
I had the Map My Run app running on my phone, but I honestly had no idea where I was going, I was just on a mission to find biking paths.  At one point I did zoom in to find what looked like bridges, so we headed that way…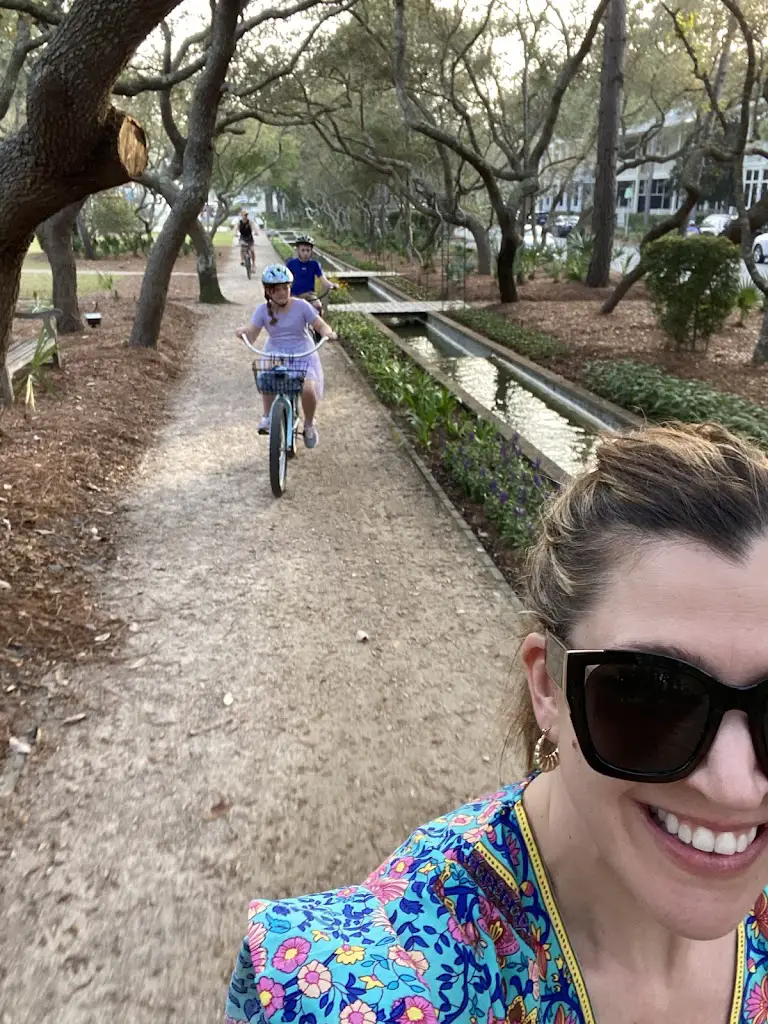 Boy oh boy, did we find some hidden magic.  Eliza kept mentioning how much she loved the bike ride and about how magical it was.  It made me think of her dreaming about this place and that this simple bike ride added to her memory bank of happiness.  The sun was setting and the temperature was perfection.  It was absolutely lovely.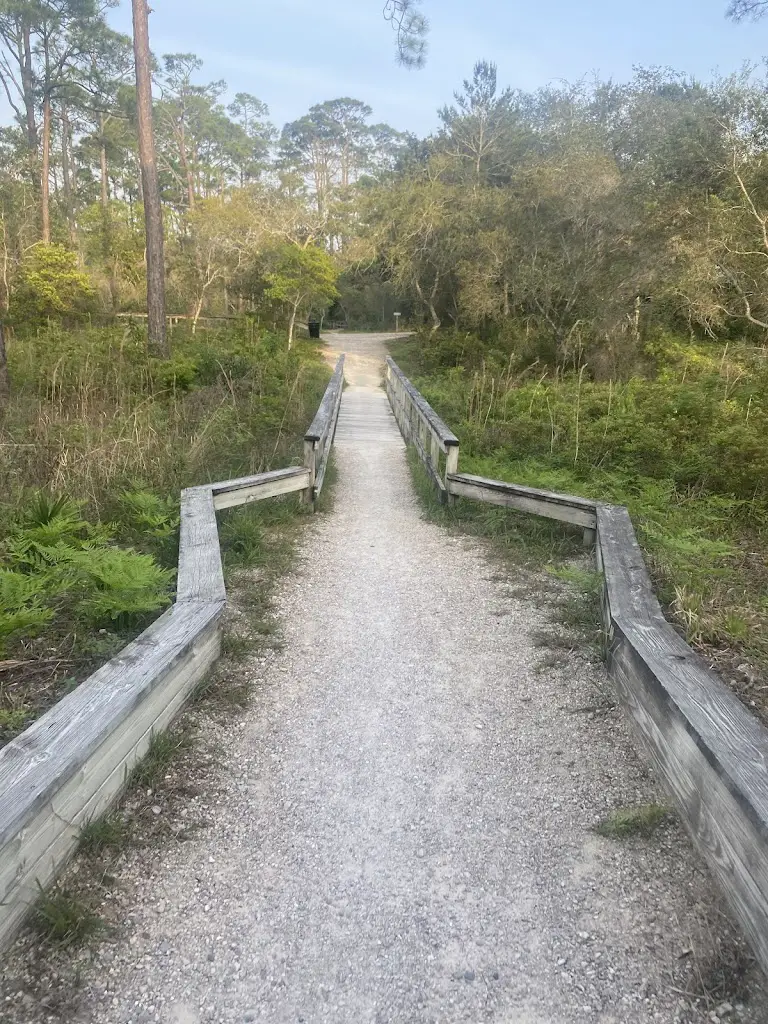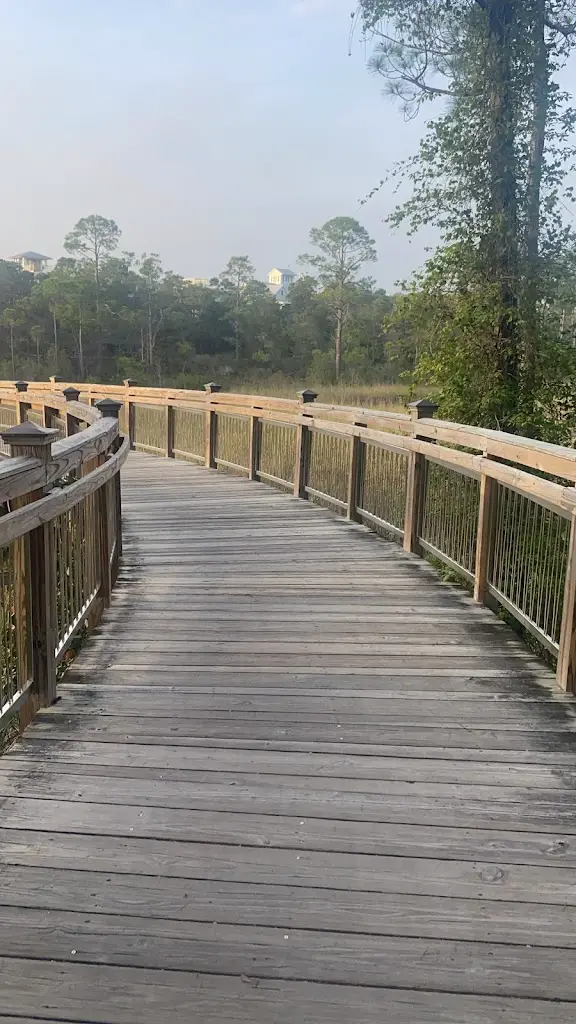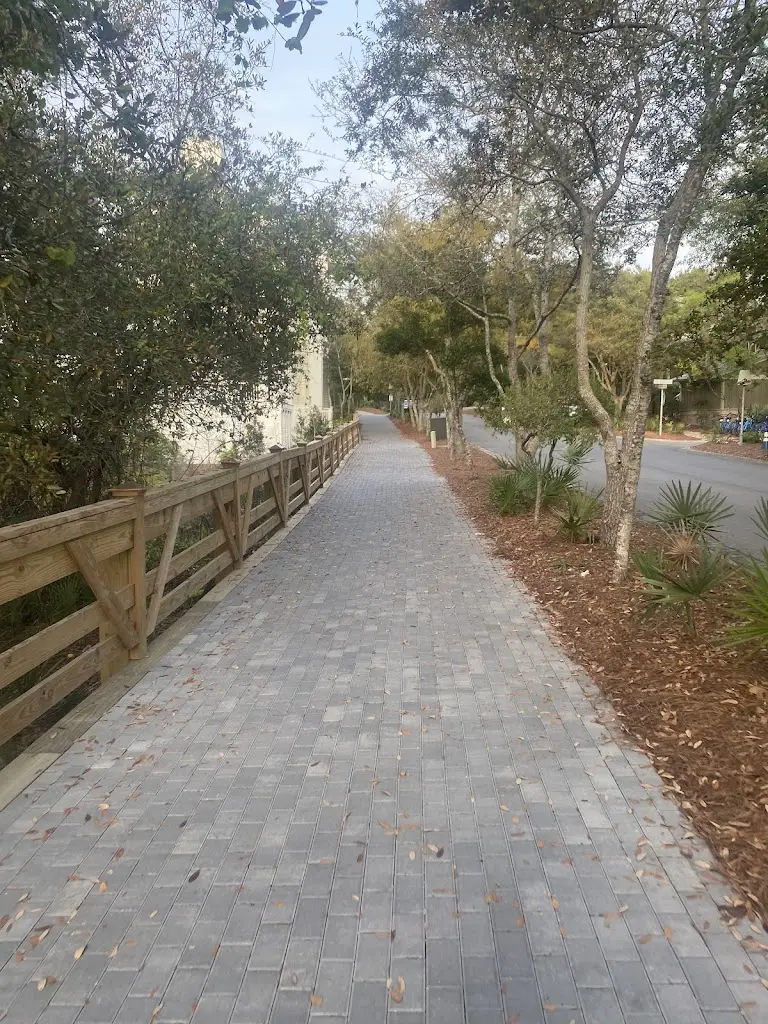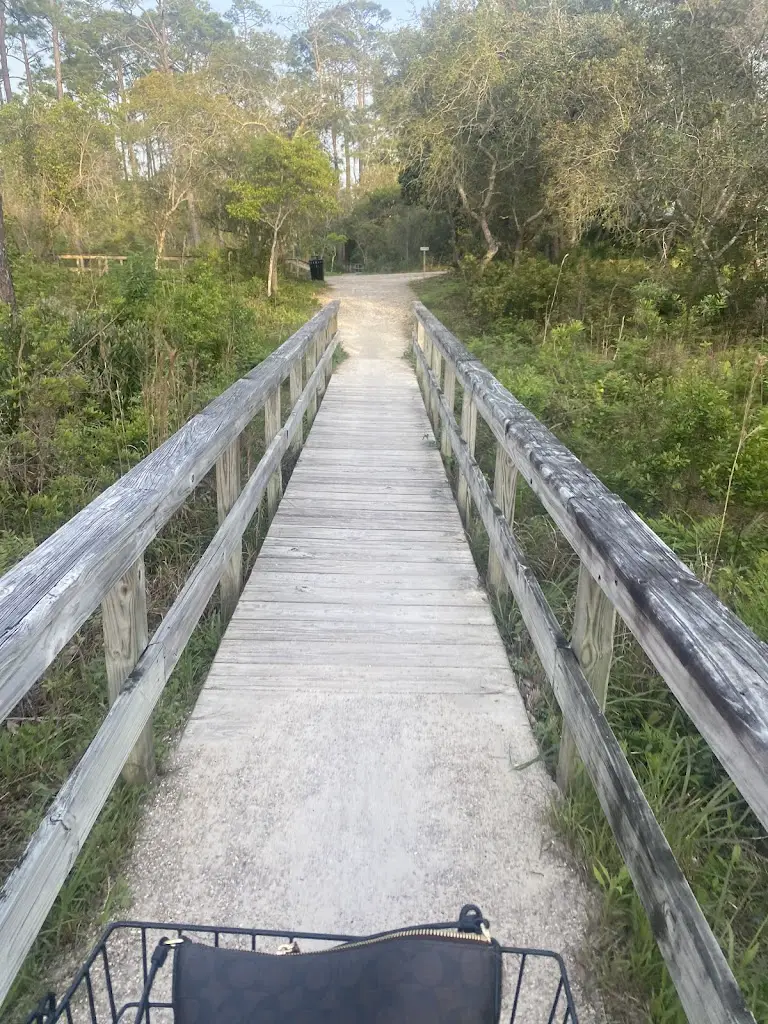 We finished our bike ride along 30A and Jon wanted a picture of this car, not because he's into cars, but because he was concerned about how low it sat to the ground.  LOL!!!!
So many happy and beautiful homes…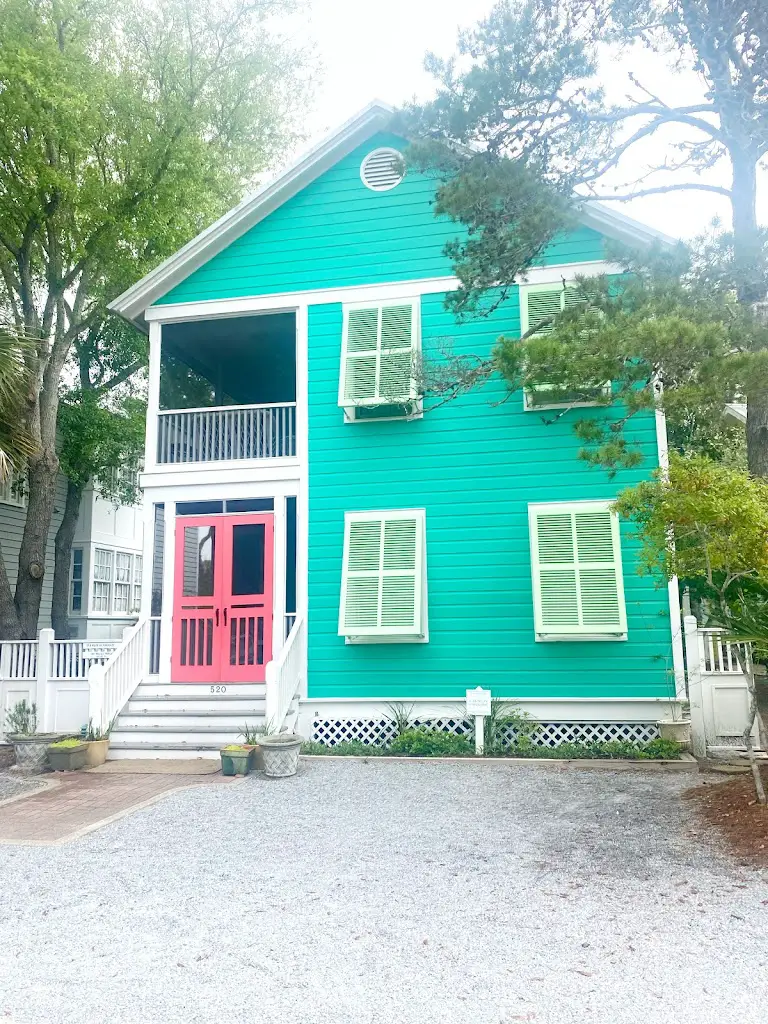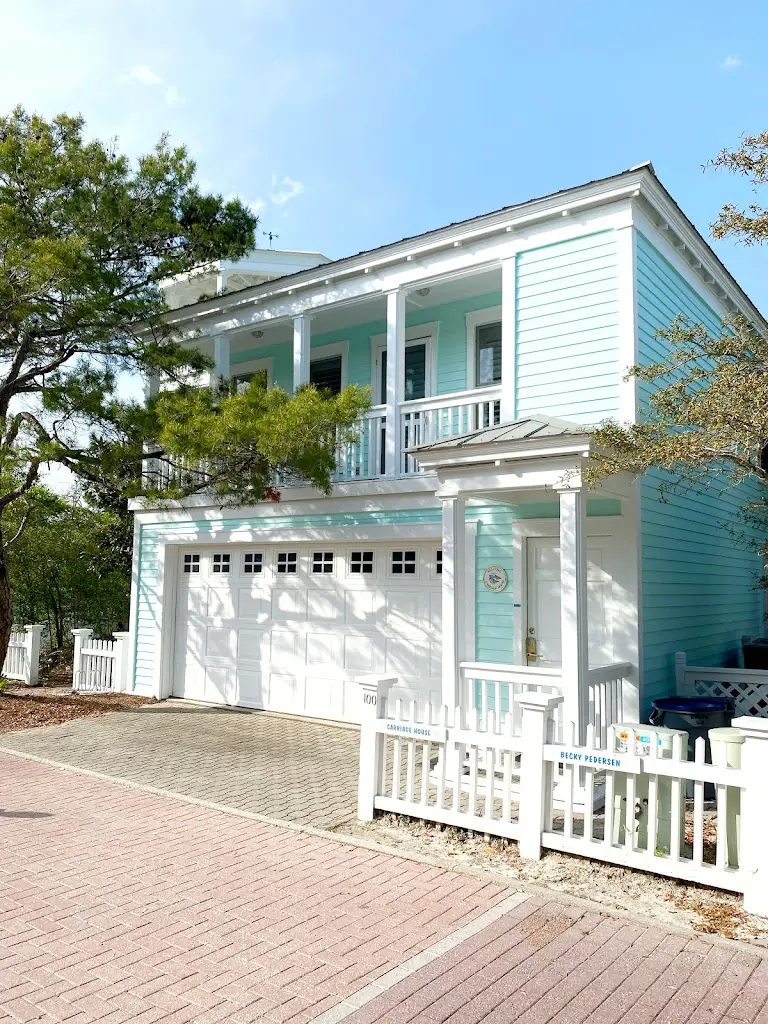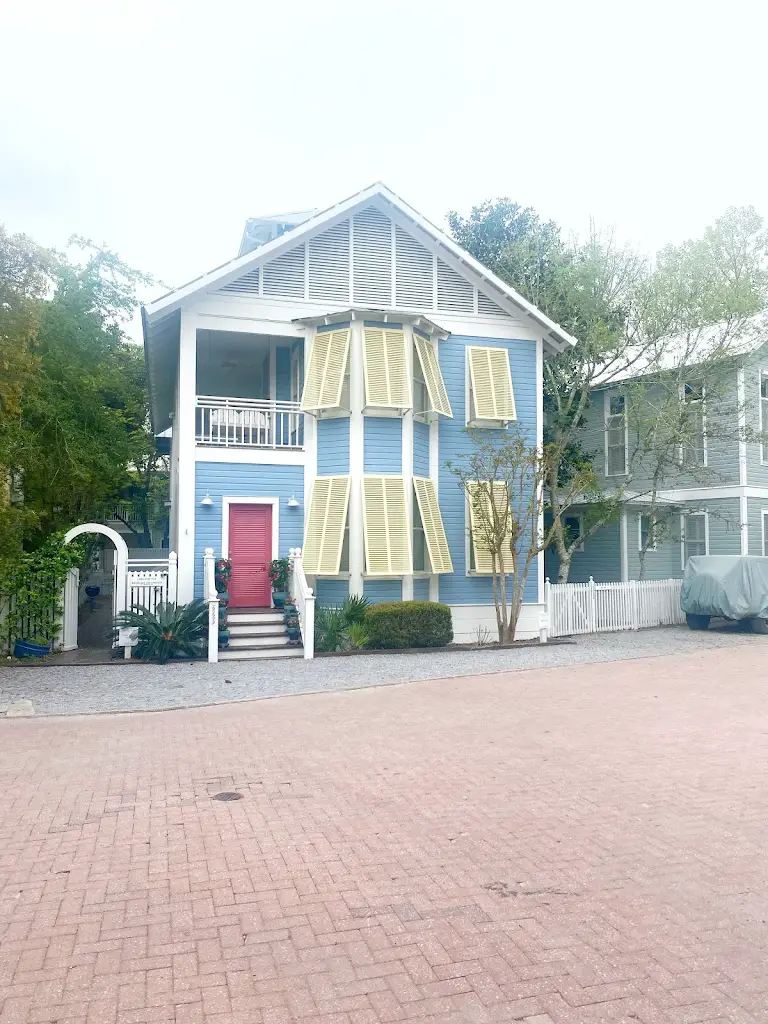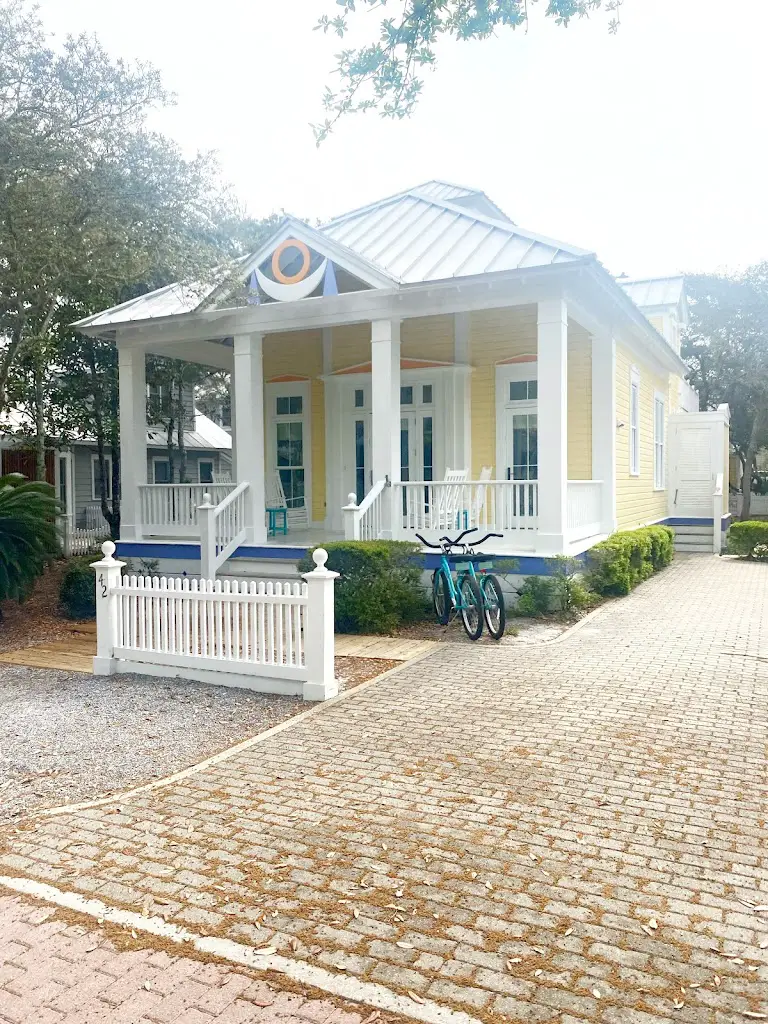 …and the Seaside Chapel.  We passed this almost daily, too and wow, it sure was pretty!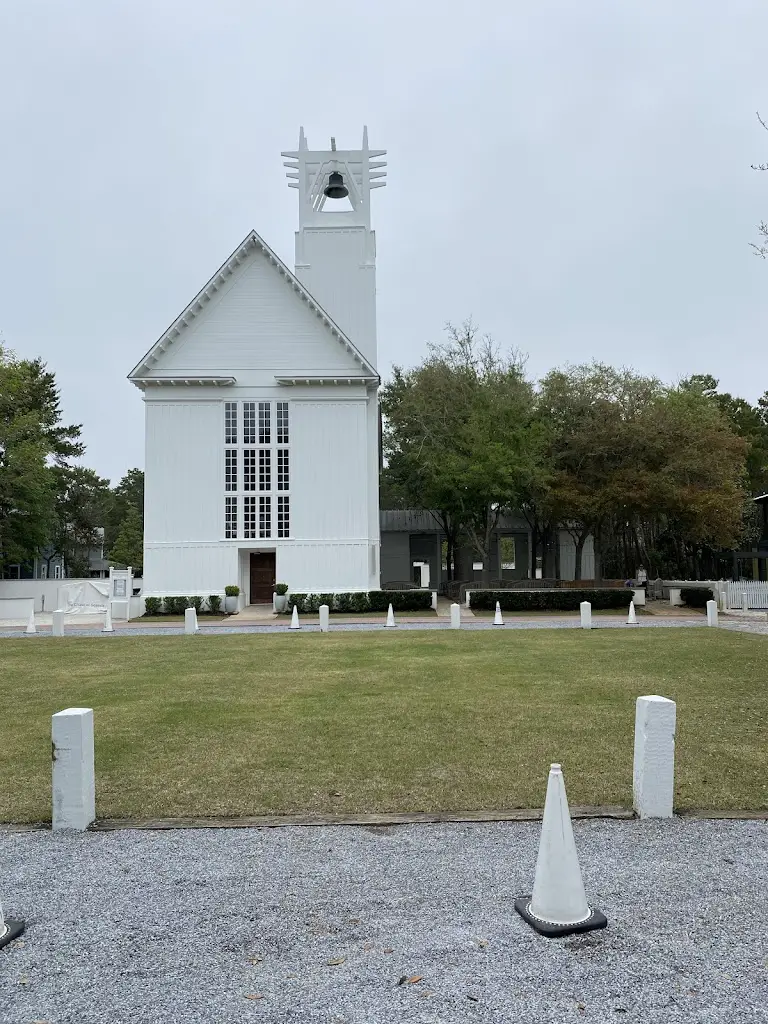 We were having a wonderful time!
Stay tuned for more recaps coming to a blog near you!
Thank you so much for scrolling through!
Marie 🙂