Fudge Striped Cookie S'mores
Make these easy Fudge Striped Cookie S'mores!
If your sweet tooth is aching for a delicious summer treat – look no further than these Fudge Striped Cookie S'mores!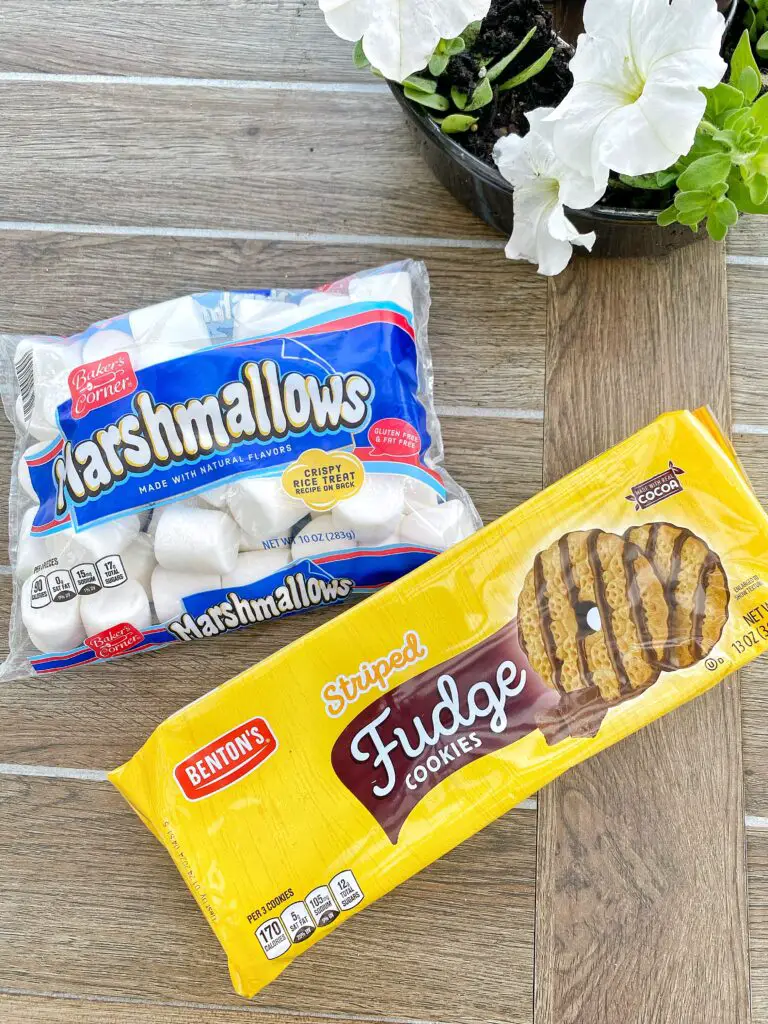 This will be the easiest summer dessert you'll ever make! Grab some Striped Fudge Cookies and a bag of marshmallows – I bought mine from Aldi!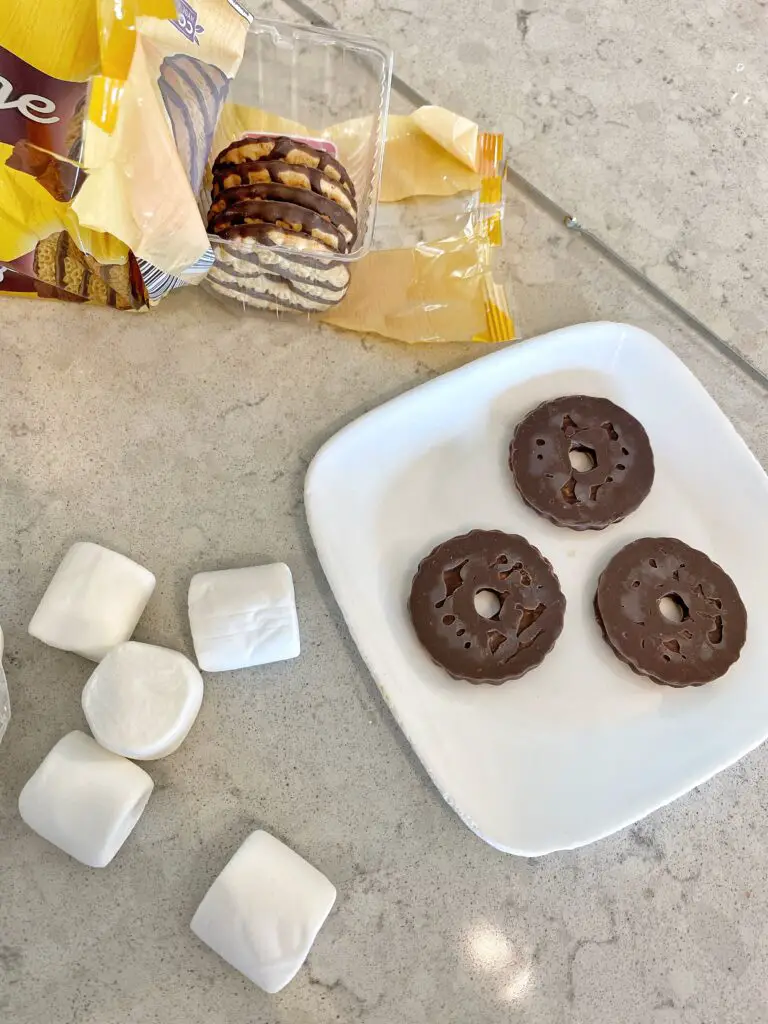 Next, find a bonfire 😉 or, if you're like me and can't wait for a weekend bonfire, go over to your stovetop and get to work roasting those 'mallows! LOL!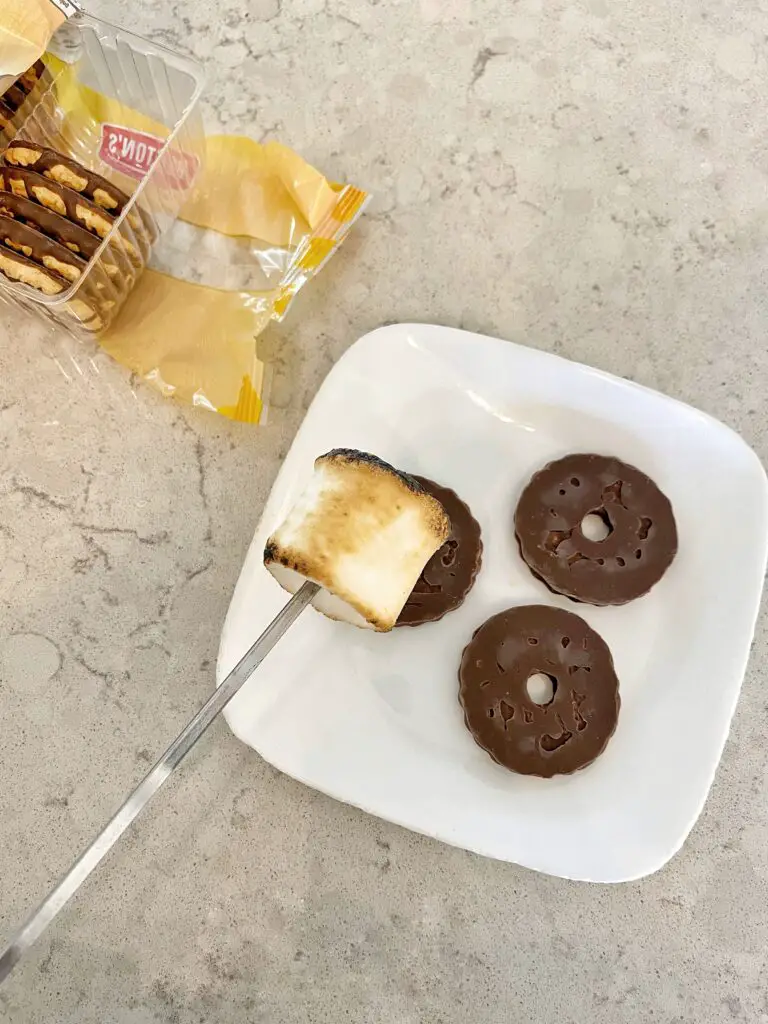 Here I am desperate to make a delicious s'more…or three! Oh, and I'm in black and white because, well, it's the middle of May and my dark circles are in full effect. IYKYK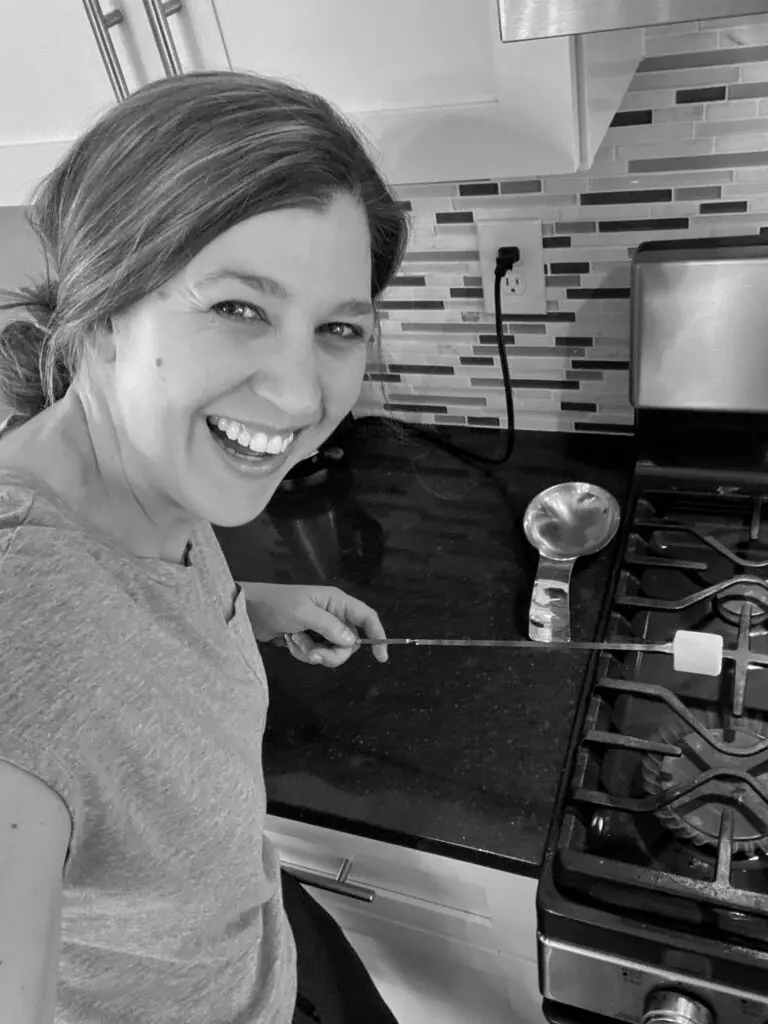 Take a look, friends! Those are some fancy looking s'mores!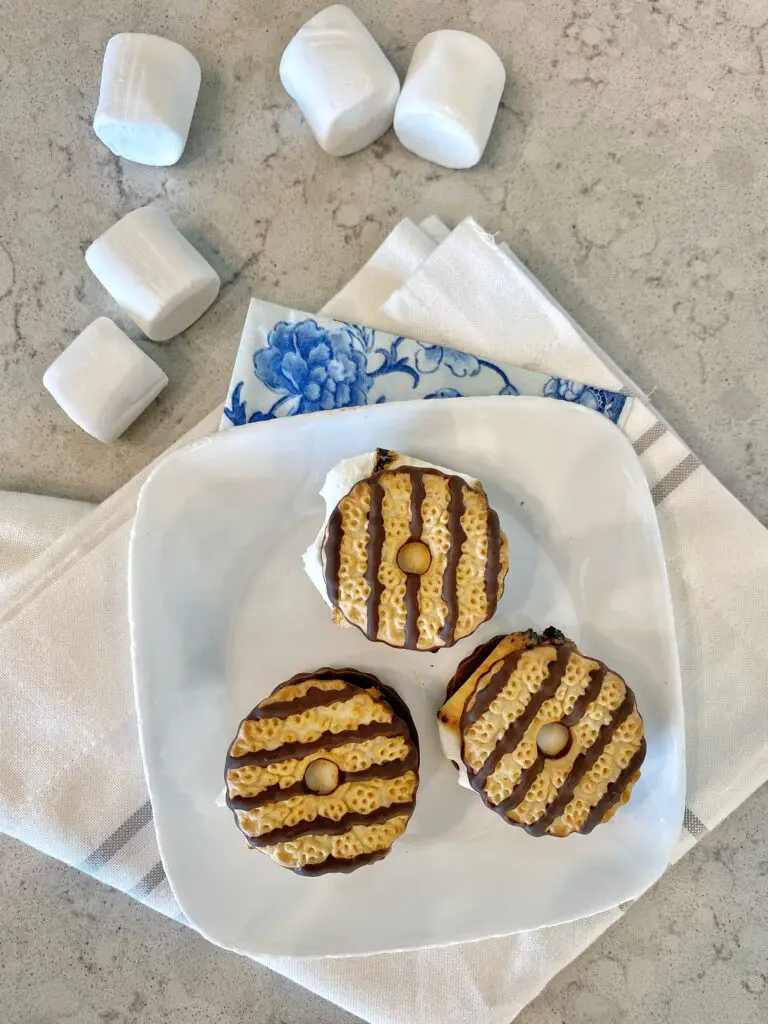 I promise by having these cookies and marshmallows on hand you'll become the most popular person around the bonfire…or in my case, around the stovetop. 😉
Everyone will be begging for "s'more!"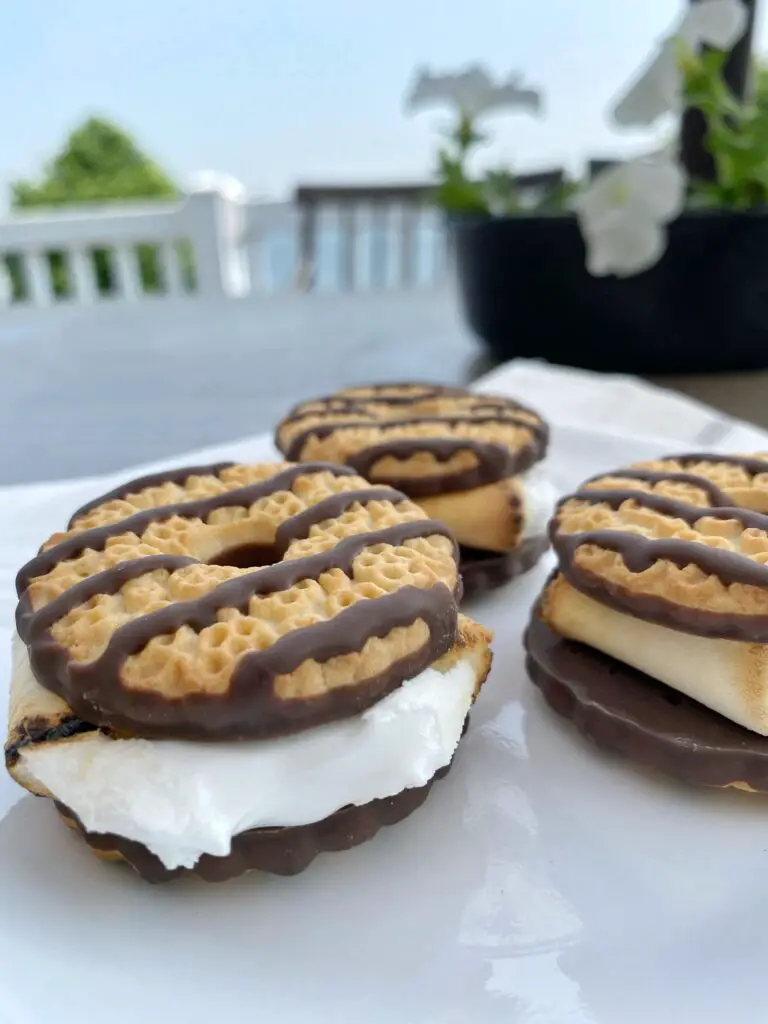 Thanks for stopping by. Let me know if you've ever made these or if you plan to sometime this summer.
These yummy treats will have you loving summer "s'more and s'more…." Okay I'll stop. 😉
Marie 🙂
I'm linking up with
Two Chicks and a Mom // Reinvented Delaware // Inspire Me Monday // Inspire Me Monday // Wednesday Link Party // Inspire Me Monday // Anything Goes // Wonderful Wednesday Link Up // The House on Silverado // Life as a Leo Wife // Encouraging Hearts and Home Blog Hop // The House on Silverado // Jenerally Informed // Karins Kottage // Farmhouse 40
This post contains affiliate links for which I may be paid a commission.