Guys, you're going to love these Chocolate Filled Champagne Flutes!
Our school Boosters celebrated Teacher Appreciation Week this past week and we went with a Hollywood/Red Carpet Theme. While perusing the aisles of the dollar store late last week and came across these champagne flutes! I immediately thought about how we could somehow incorporate them into our theme.
Just down the aisle, I found gold tissue paper and figured we could use it as filler inside the glasses. Next, I headed over to the candy section and grabbed some Hershey's Kisses and a bag of Rolo chocolates.
Once home, I cut and added the gold tissue paper to the bottom of every champagne flute, added in the Hershey's Kisses and then topped each flute off with a few Rolos.
The champagne flutes looked all nice and sparkly – just like an actual glass of champs!
Looking back, I wish I would've just ordered champagne glasses in bulk from Amazon, like these. The reason being is that the bottoms kept falling off of the dollar store champagne glasses and I had to make several trips looking for more packages of flutes. Oh, and they were also five bucks for 12, sure – not too bad, but there were definitely cheaper options out there. But hey, I'll take one for the team…learn from my mistakes, people. 😉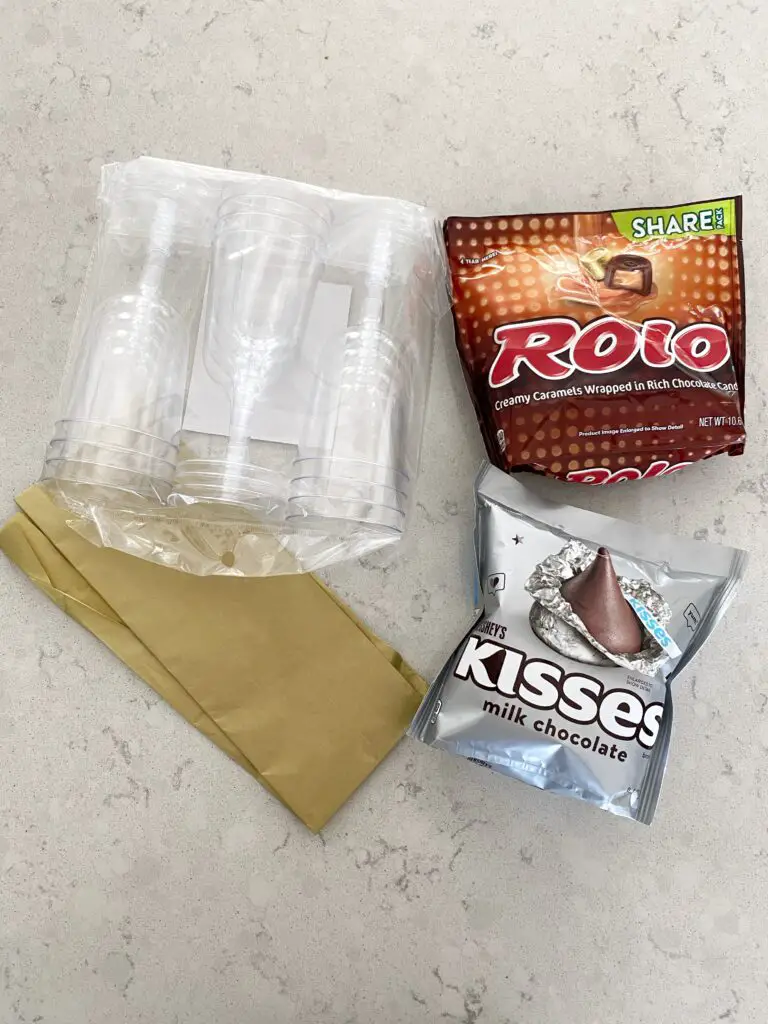 These champagne flute favors would be great for lots of other occasions, too. They could be used as wedding favors, college graduation decorations, bridal showers, Bachelorette parties, NYE and birthdays!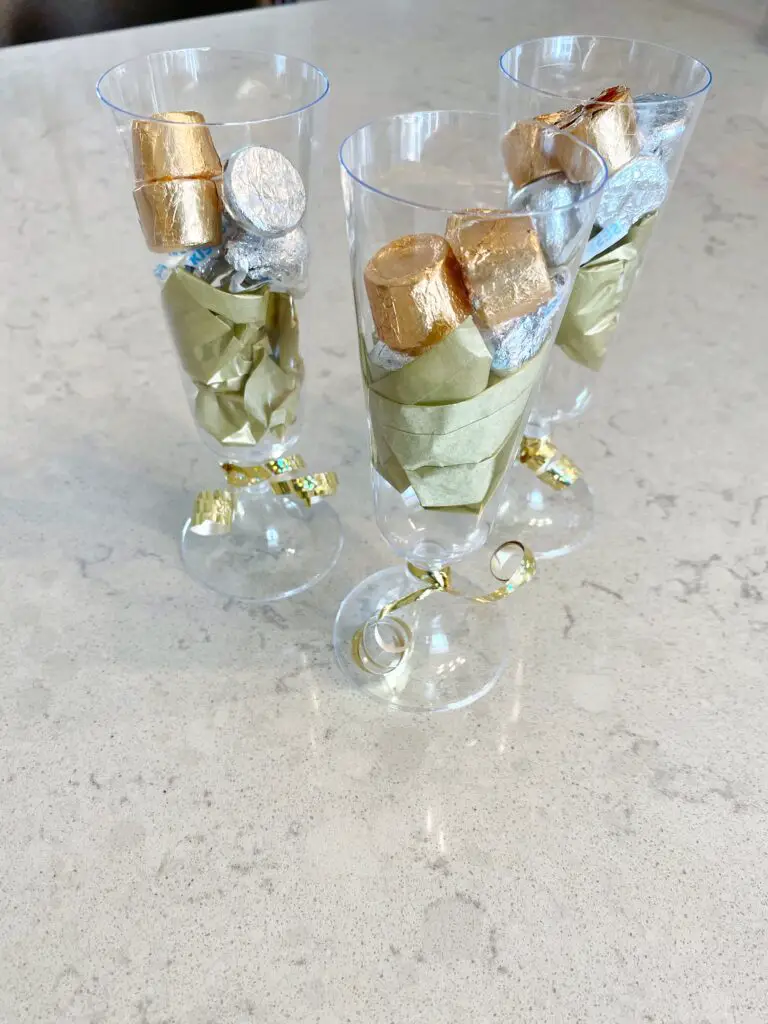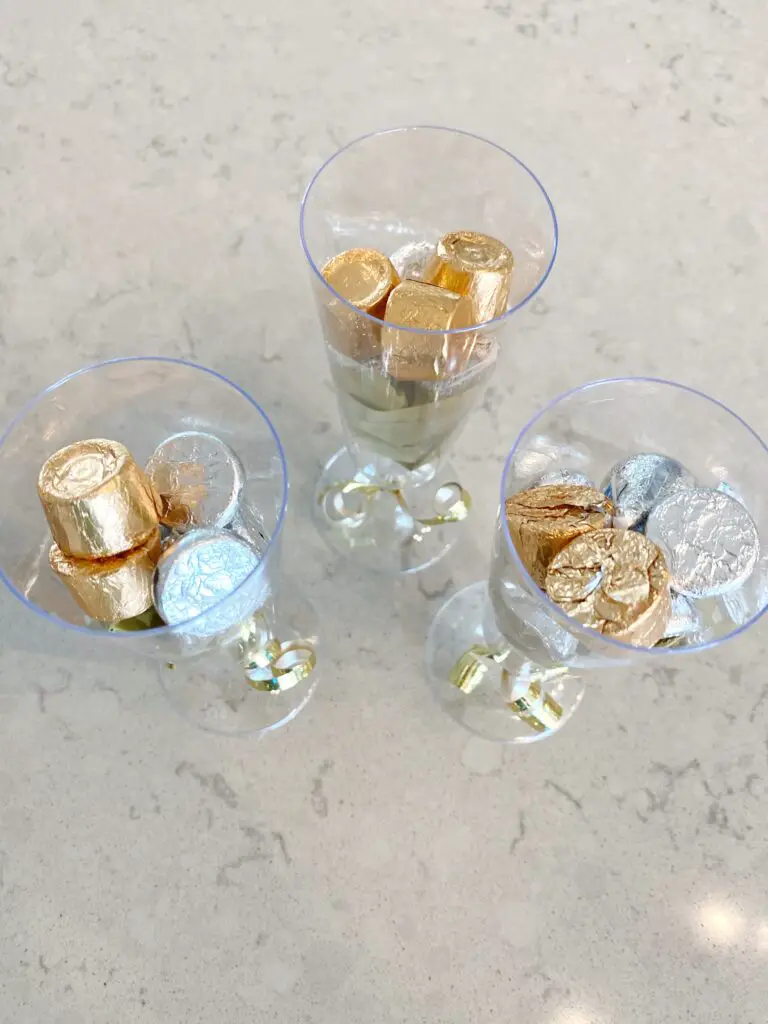 I love when creativity strikes on a whim! Thanks as always for stopping by. I appreciate every visit and every comment! Have the most amazing day!
Marie 🙂
I'm linking up with Two Chicks and a Mom.
*This post contains affiliate links for which I may be paid a commission.