Friday Favorites – Red, White and Blue
Red, White and Blue Amazon Finds!
Hey there, friends! Happy Friday! We have zero plans for the weekend and I am soooo here for it! I also got a full eight hours of sleep last night, which doesn't happen much these days. I'm feeling nice and chipper and I'm ready for the weekend to begin! Speaking of the weekend…
With it being Memorial Day weekend and the Fourth of July quickly approaching, I thought I'd share some happy patriotic finds!
I found these super cute Patriotic Bracelets over on Amazon! I own similar bracelets in black and gold and I wear them all the time!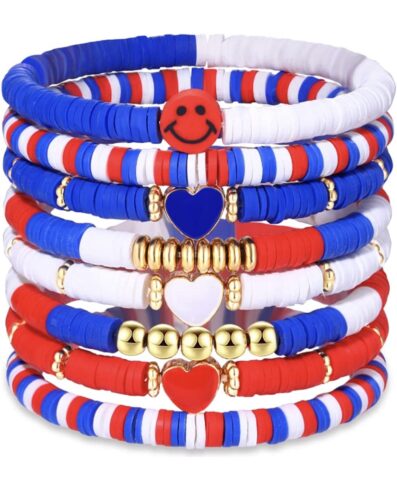 This USA Cropped Shirt is super popular! I like it because it's cropped, but not too much, you know…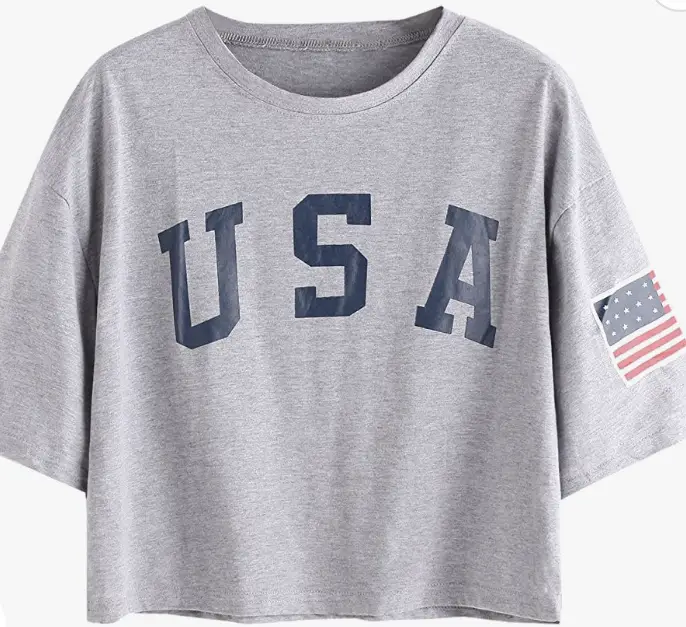 Okay, so this Peace Sign Float is in my cart and I think it'll be perfect for our upcoming 4th of July party!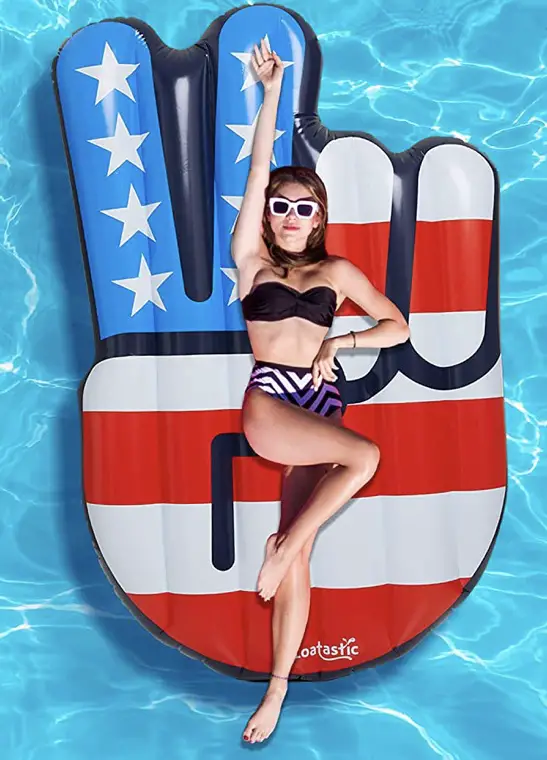 Our neighbors across the street have these American Flag Lights. They put them out on their front balcony and it always looks so festive!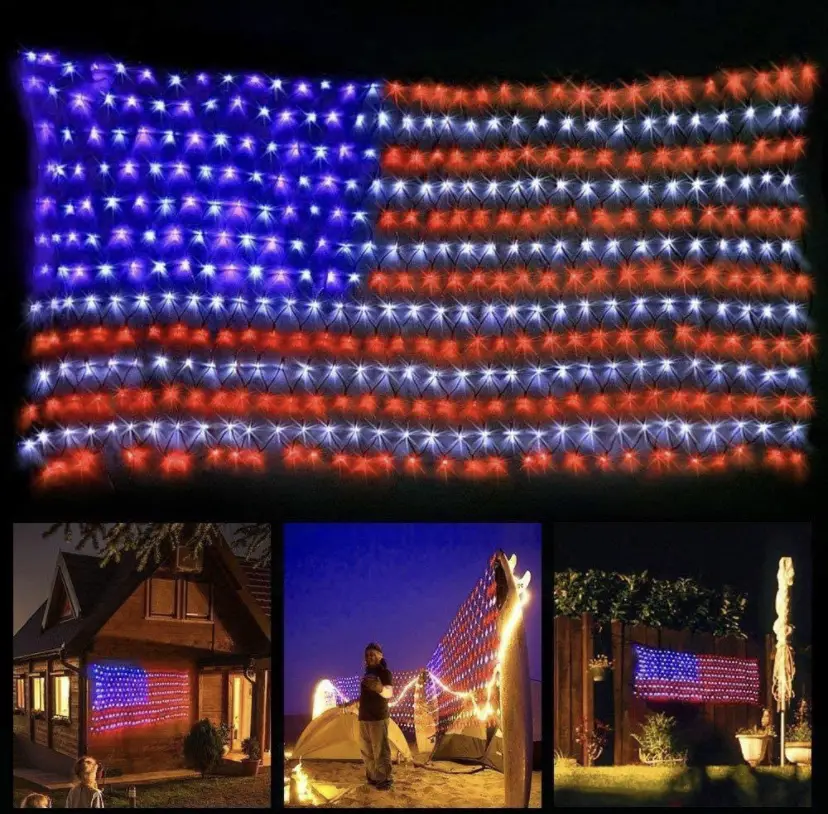 Some friends of ours brought us these 4th of July Solar Fireworks last year as a hostess gift and I loooove them! They work so well and they require zero effort other than spiking them into the ground!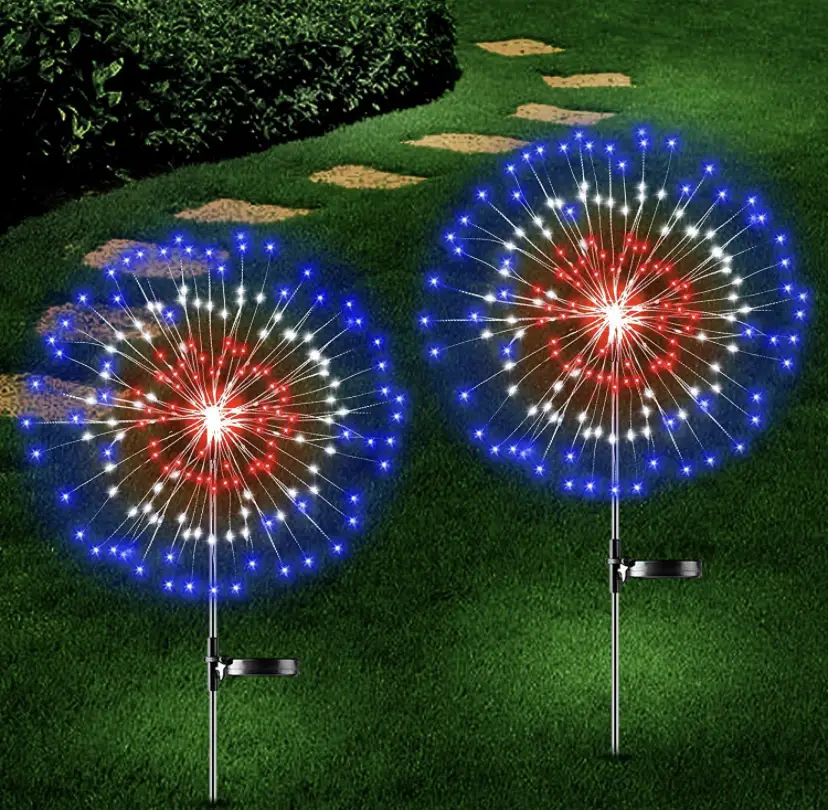 This Inflatable Party Tray could be perfect for all of the adult beverages…and for Capri-Suns for the kiddos. 😉 It'd be easy to grab a drink and party on!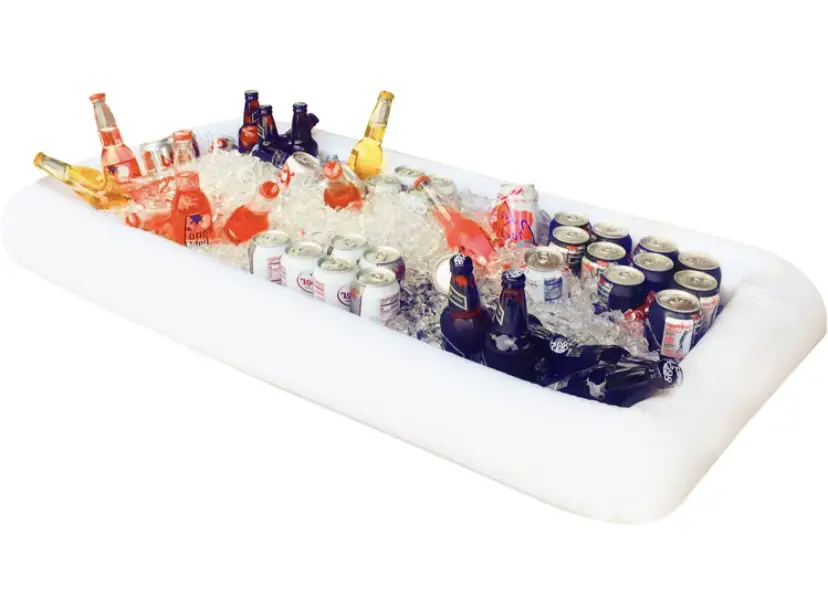 Okay, so these Gingham Red and White Party Supplies are sooooo cute! I think I want these to have on hand regardless of a party! Absolutely adorable.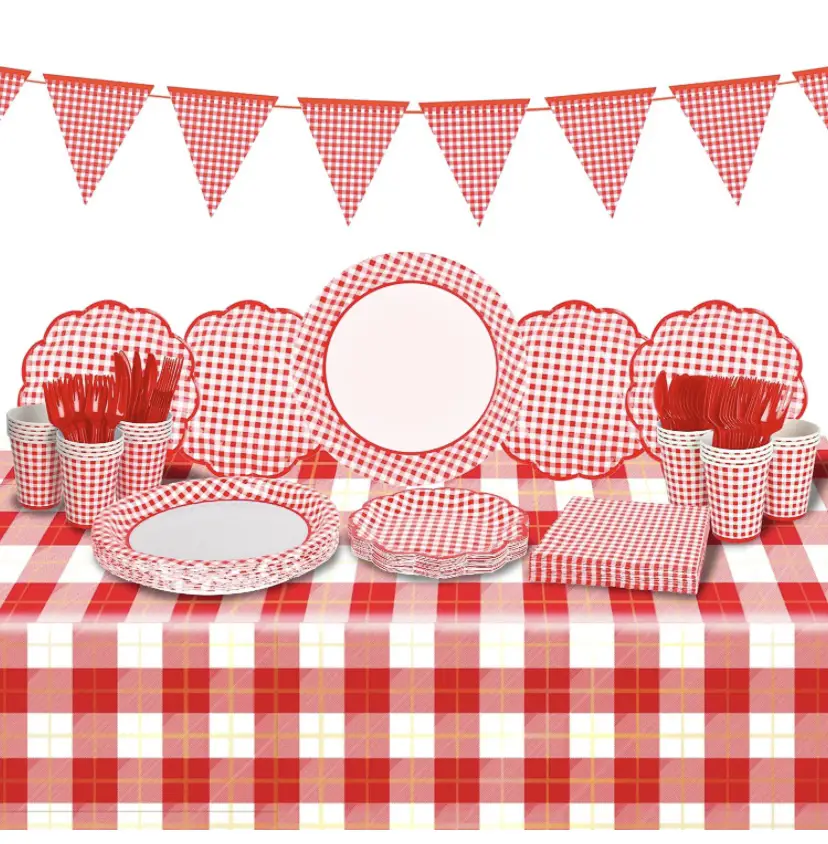 Last year, I dressed in this Betsy Ross Costume. LOL! I ordered the largest child size that I could and it fit great! Eliza has since worn it to play in. Bahaha! I'm normally a size 10 and 160 pounds and the largest size fit so well. It was super stretchy fabric, too.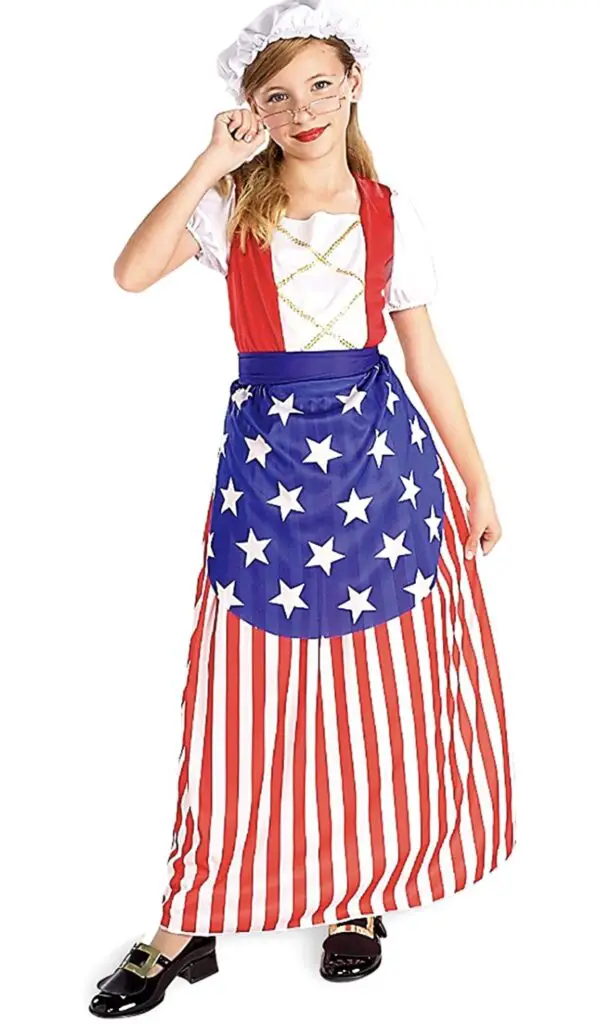 Our friend, Beardo, wore these 4th of July Overalls to our party last year and he ended up winning the Most Patriotic Award! LOL!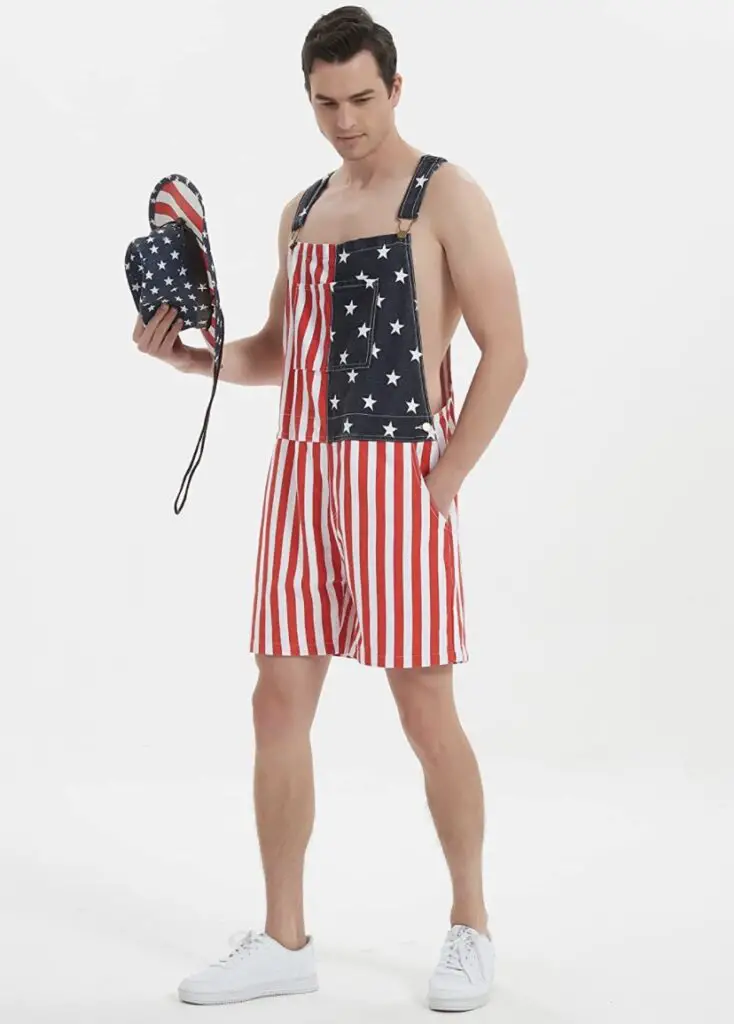 Here we are in our patriotic attire! LOL!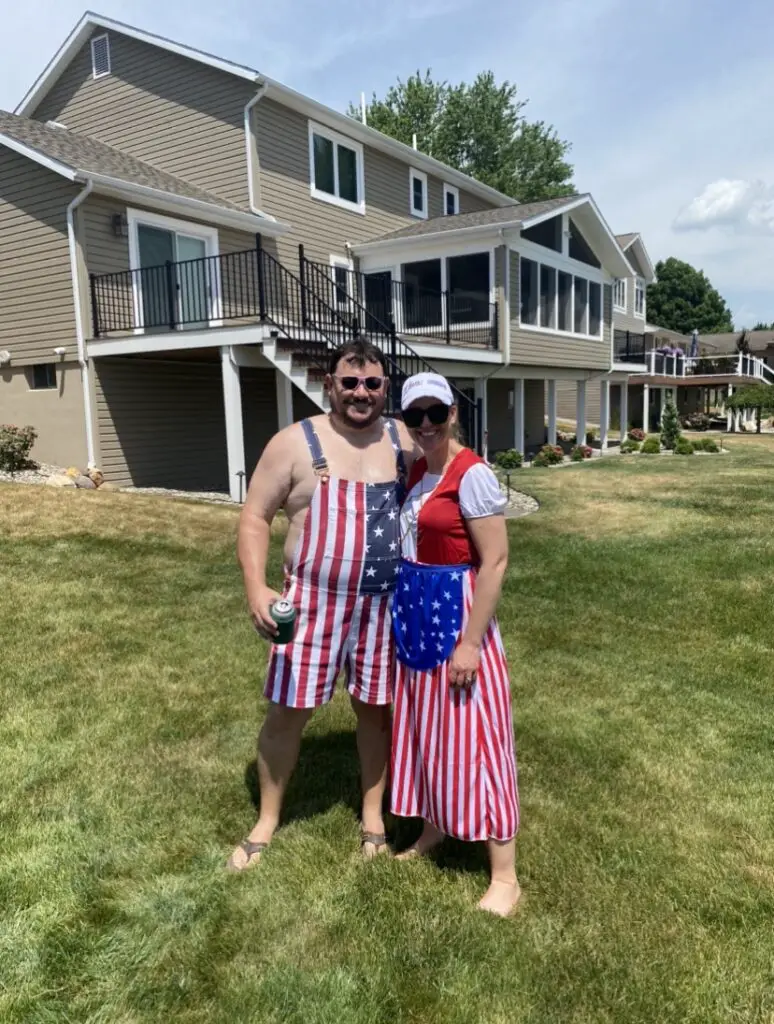 What a fun blog post to put together! We love being festive over here! What's your favorite?!
Thanks, as always, for stopping by! Have an amazing weekend, friends!
Marie 🙂
I'm linking up with Momfessionals.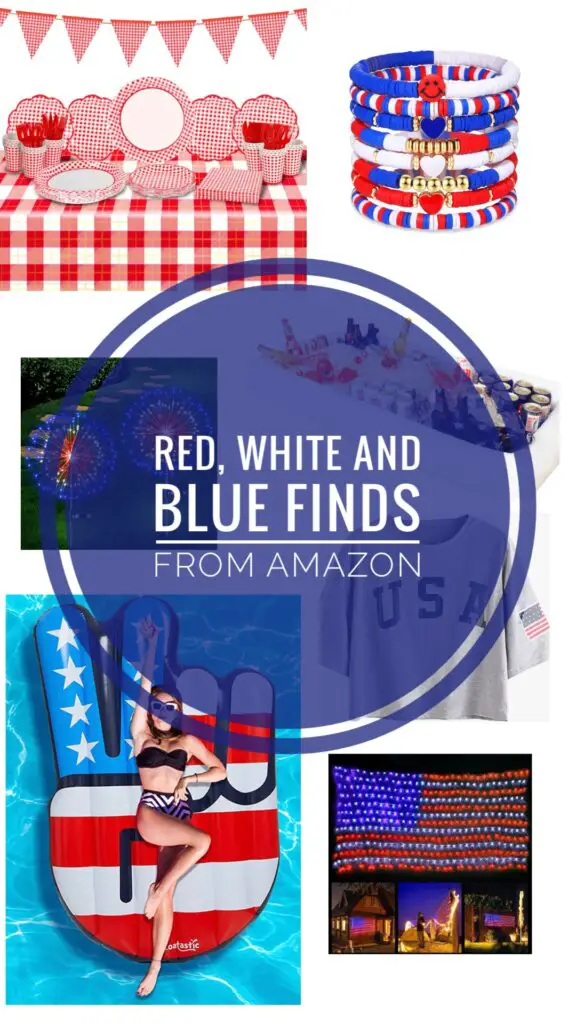 *This post contains affiliate links for which I may be paid a commission.