How to Make a Witch Hat Wreath
Today I'm showing you guys How to Make a Witch Wreath!
For this project, I used fall-inspired faux florals, a witch hat, hot glue, scissors and a wire cutter.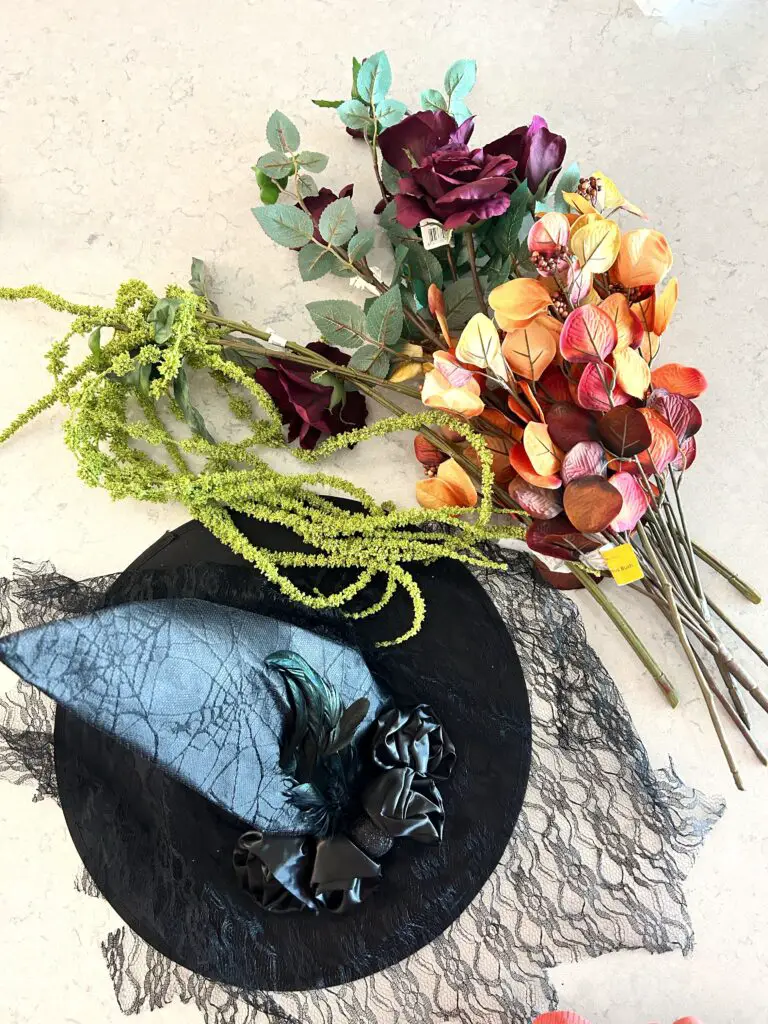 The first step was cutting the wire of the hat.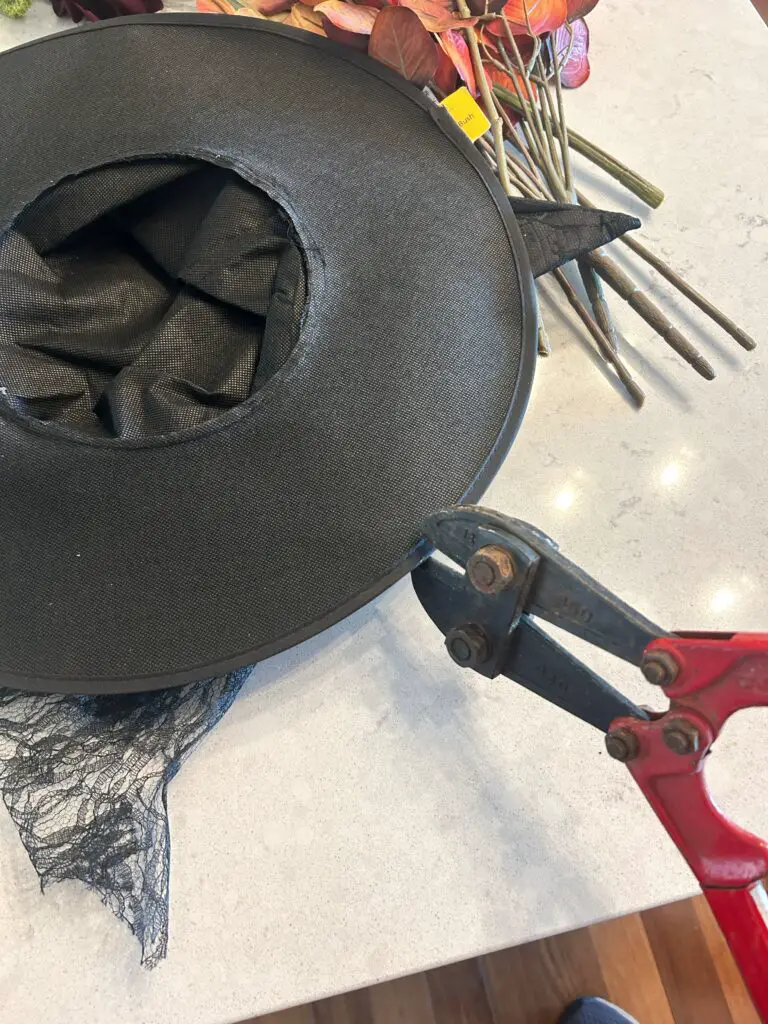 Next, I used scissors and cut the hat in half. I would suggest not cutting it completely in half since the flowers will weigh down the hat a bit once it is hung, so maybe cut a quarter of the hat off instead.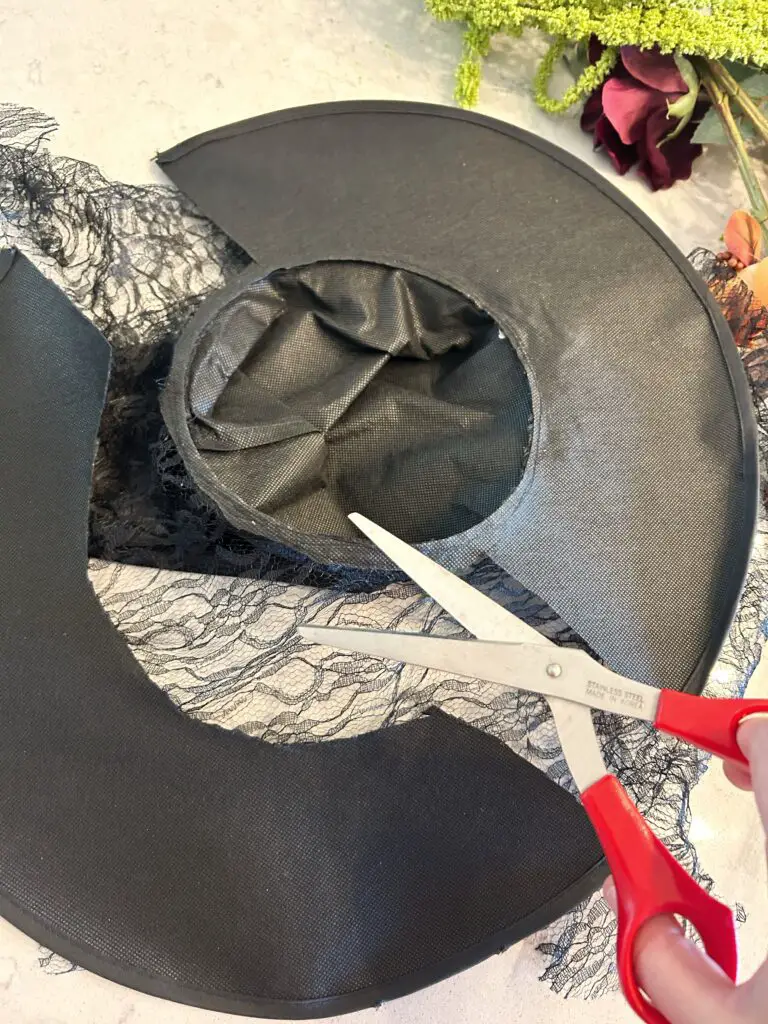 Next, electrical tape was added to the wire protruding out of the sides of the newly cut wire.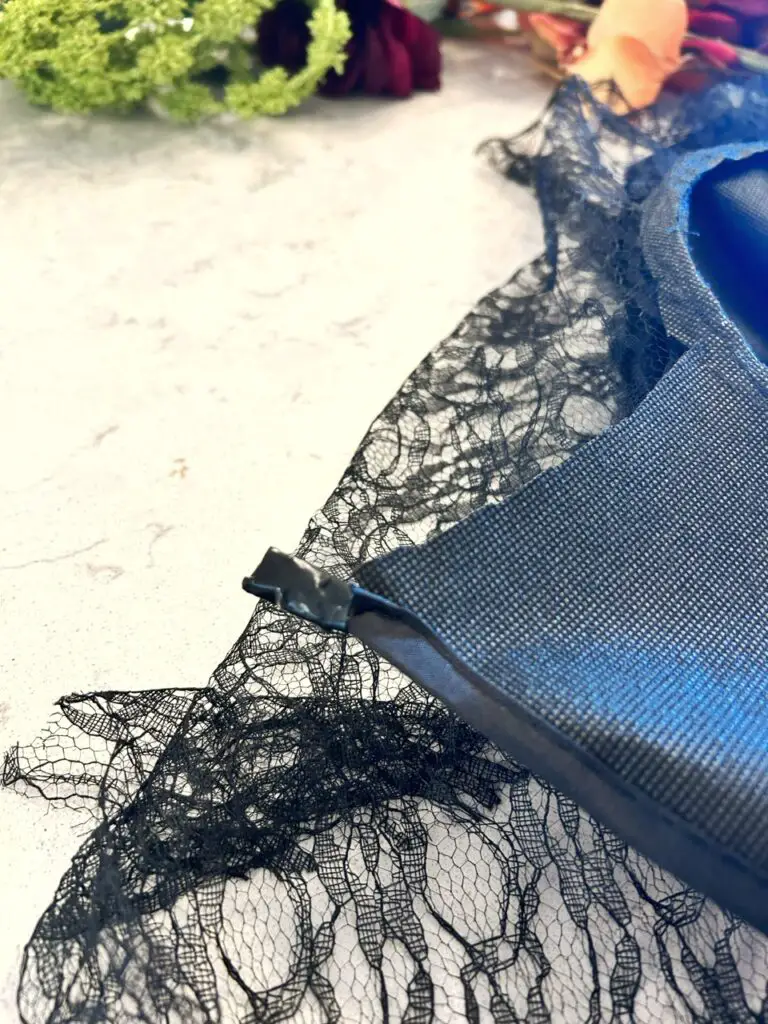 Since I purchased a lace hat for extra pizazz, I kept the back of the lace flowing down, but I glued up the front part of the lace onto the witch hat.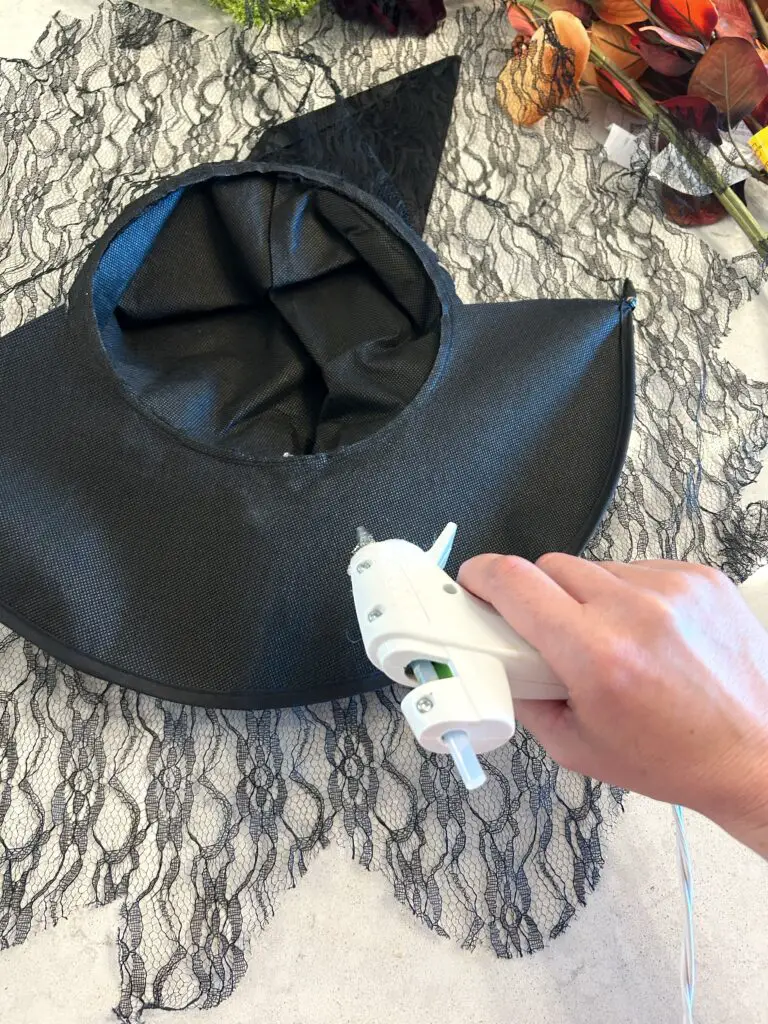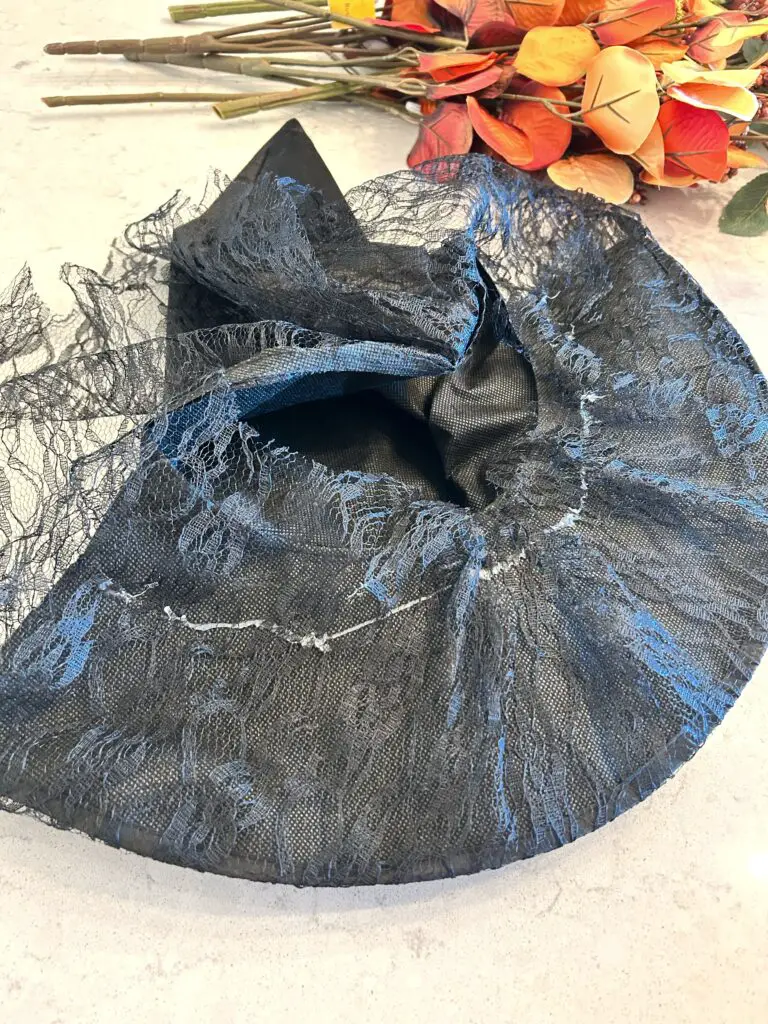 Next, I cut some of the stems to length on how I'd want them to be displayed protruding out the hat.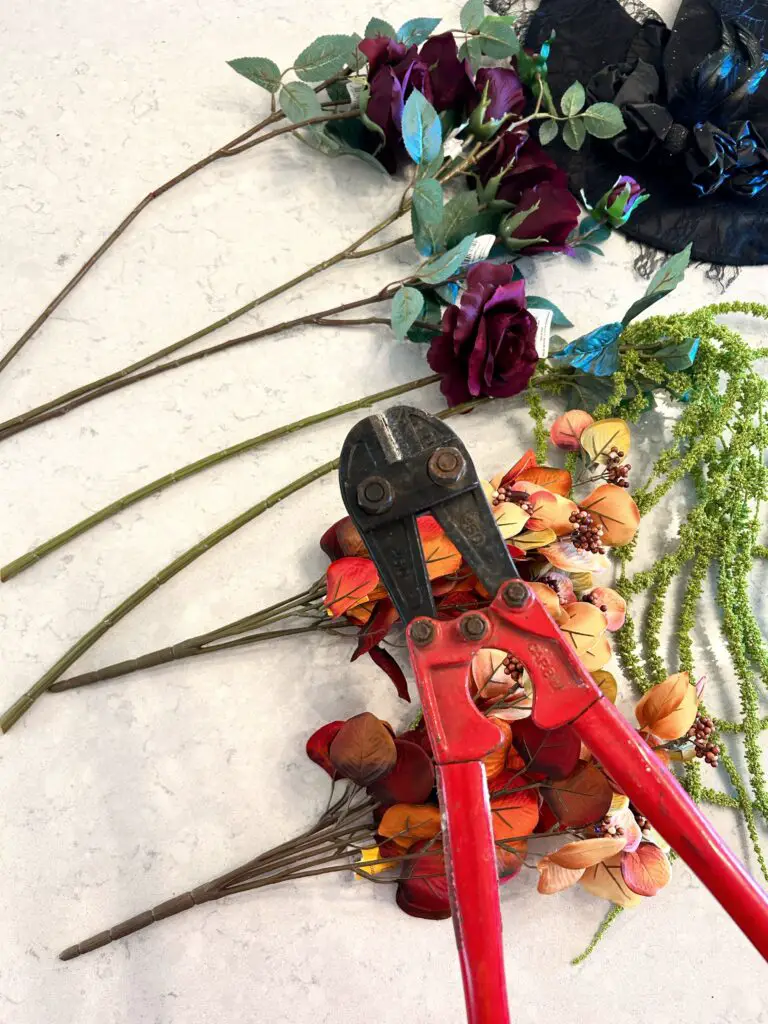 Stems were added one-by-one.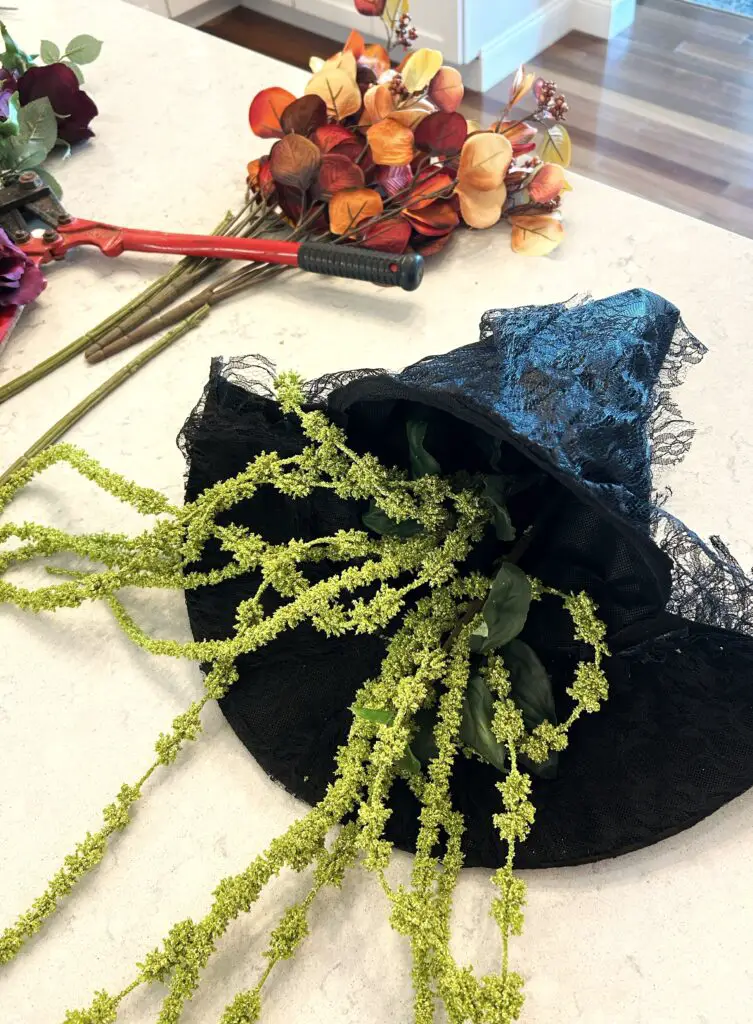 Next, I cut a small slit in the upper back part of the hat. This is where the hat will be hung.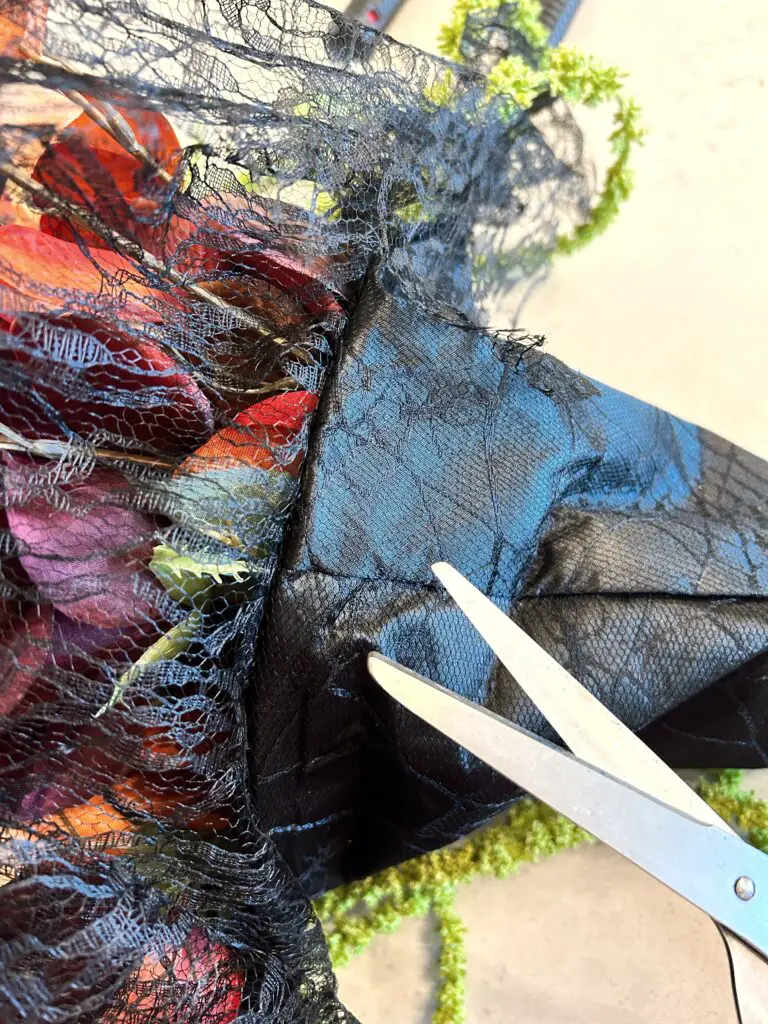 For weight distribution, I hung up the wreath and then glued some florals from the back part of the witch hat directly onto the front part of the hat. By doing so, it allowed for the hat not to lean forward as much.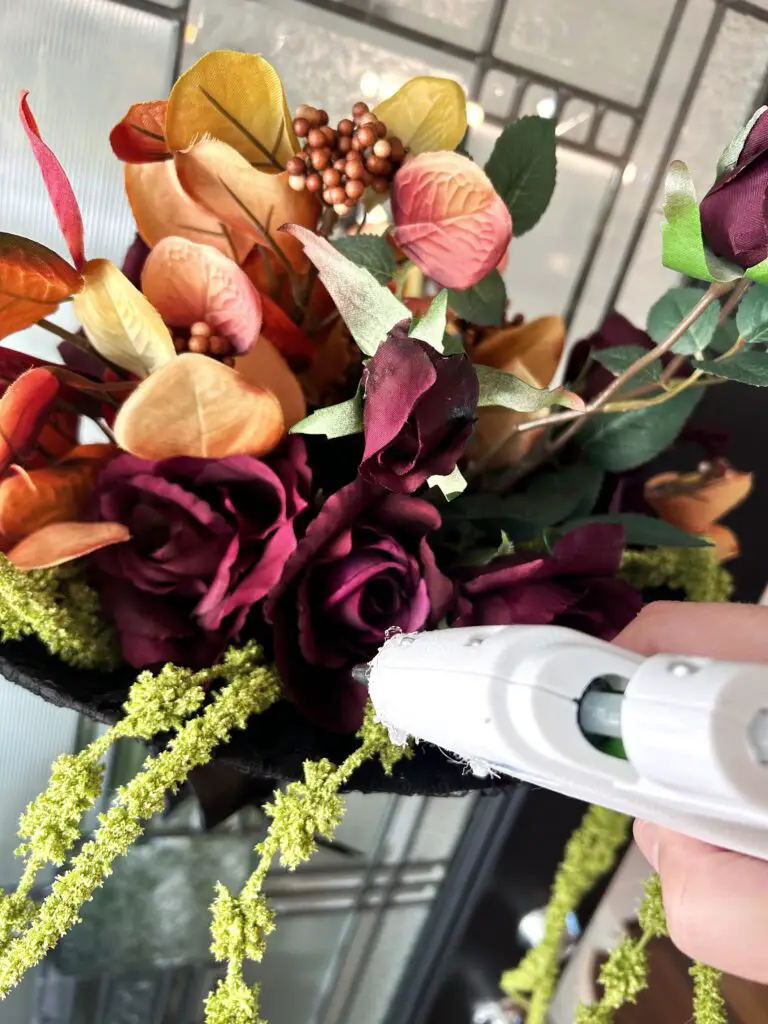 The colors of the florals and the up close details of the witch hat have my heart. I love everything about this and was very pleased with how it turned out. It's so whimsical.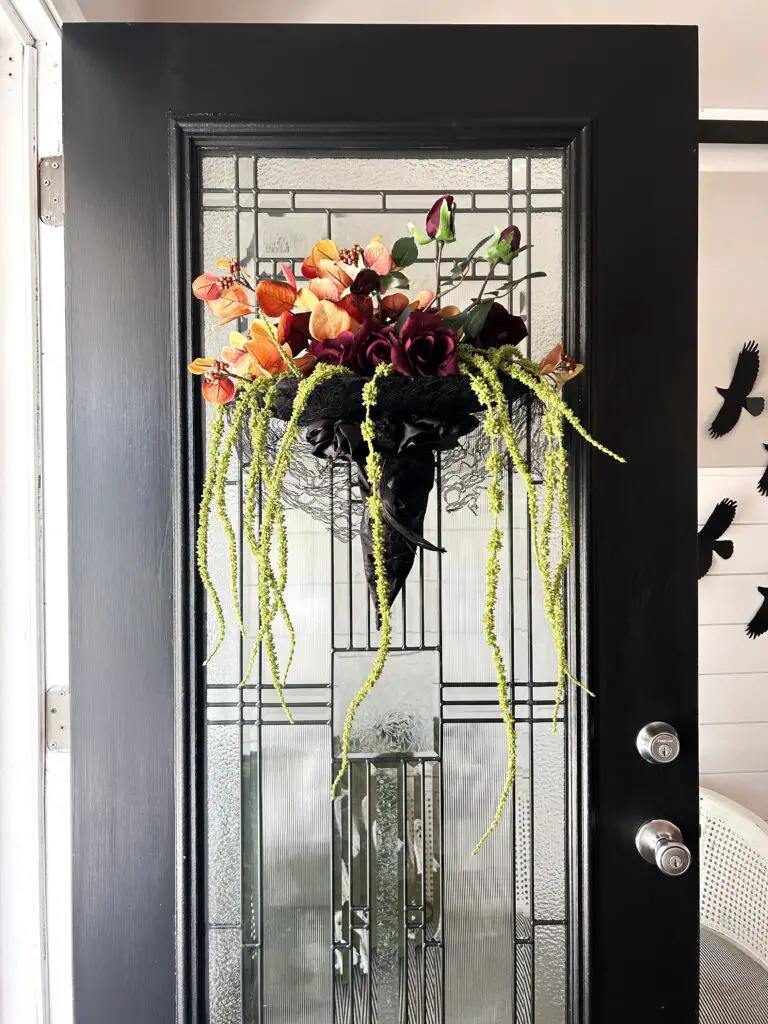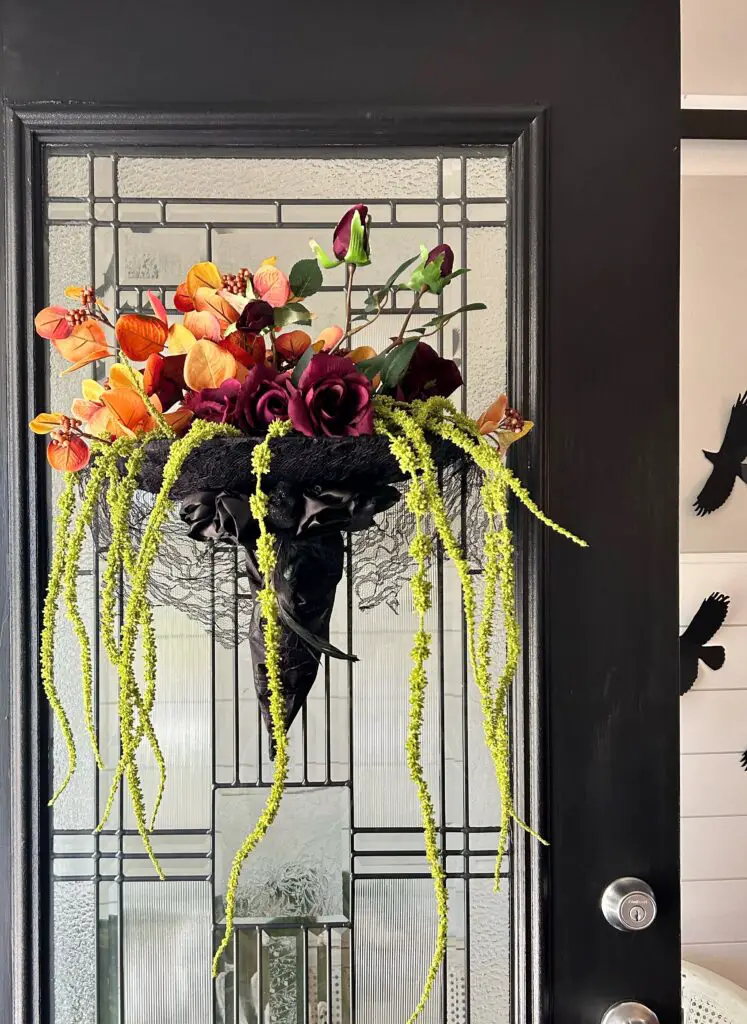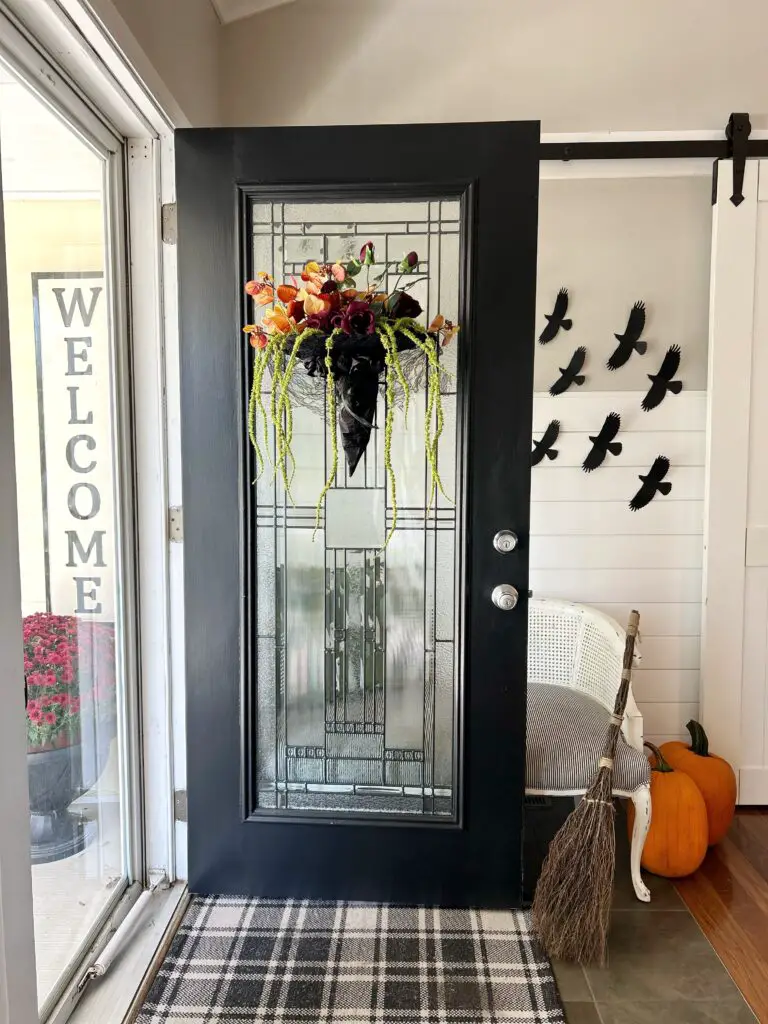 There ya have it! What do you think?!
Thanks for checking out – How to Make a Witch Hat Wreath!
Thanks so very much for stopping by and scrolling through – I appreciate each and every visit!
Marie 🙂
I'm linking up with Hello Monday // Two Chicks and a Mom // Reinvented Delaware // Inspire Me Monday // Inspire Me Monday // Wednesday Link Party // Inspire Me Monday // Anything Goes // Wonderful Wednesday Link Up // The House on Silverado // Life as a Leo Wife // Encouraging Hearts and Home Blog Hop // The House on Silverado // Jenerally Informed // Karins Kottage // A Pinch of Joy // Creative Crafts Linky Party // Tuesday Turn About
This post contains affiliate links for which I may be paid a commission.