Seaside, Florida Days 7 and 8 Recap
Okay, so if you're here you know that I've been documenting our travels to 30A.  I have this recap of days 6 and 7 done and now I have just one more to go – phew!  There are so many pictures and my phone doesn't place them in order onto Blogger like my computer used to, so it takes foooooreeeeever.
Okay, so let's get to it!
One Wednesday we woke up and it was beautiful outside, just on the chilly and windy side.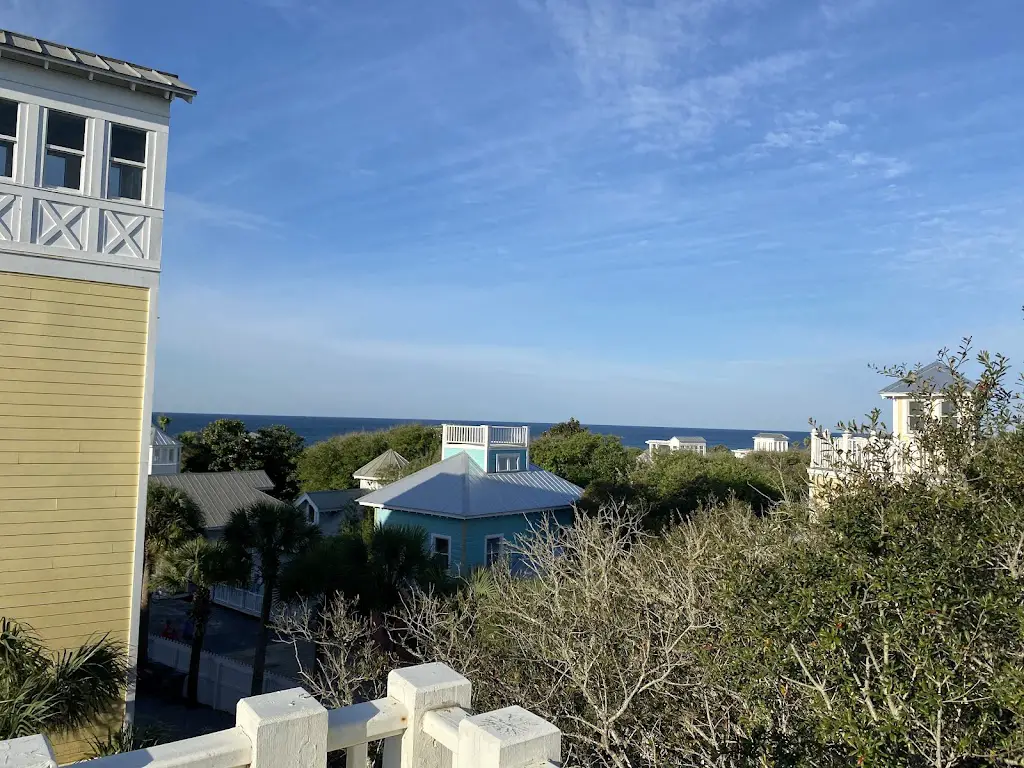 We went for another run…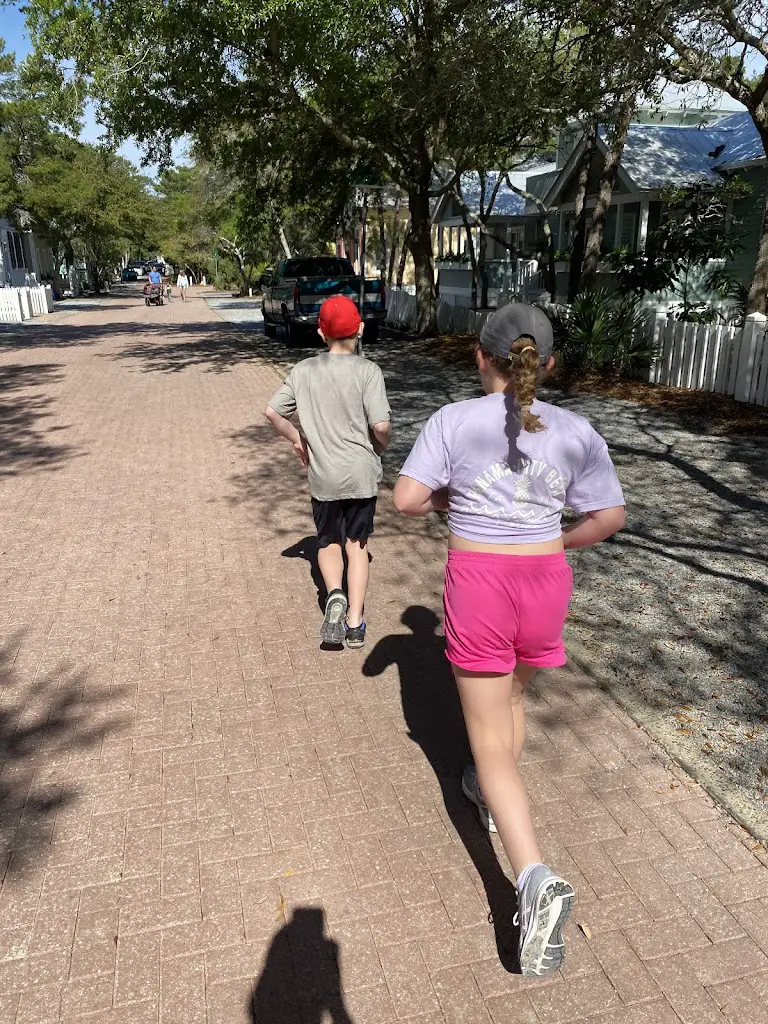 …and then headed over to Margartiaville in Destin to meet up with our neighbor, Amy, her boys and her parents.  Her husband and our neighbor, Tom, stayed in Michigan for this trip.  We loved having lunch with everyone and catching up with Amy's parents.  Amy and the boys were staying with her parents at their condo in Pensacola!
Jane ordered drinks…kidding.  Buy how hilarious is this?!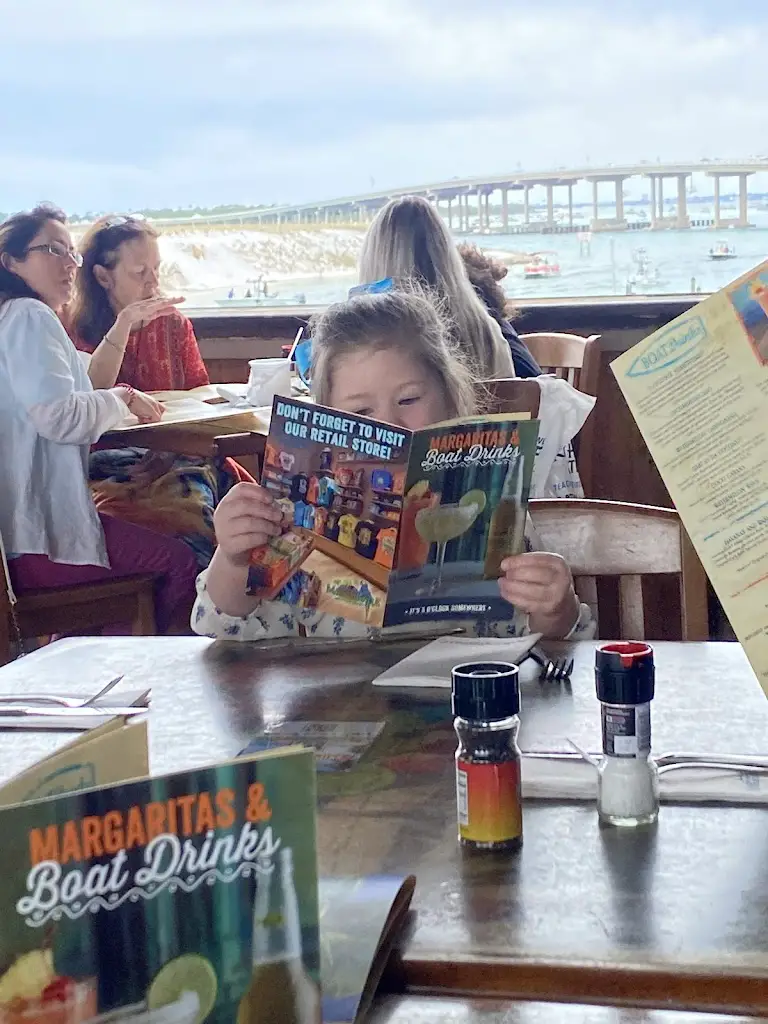 This is the same way I order my margaritas…it's serious business!  😉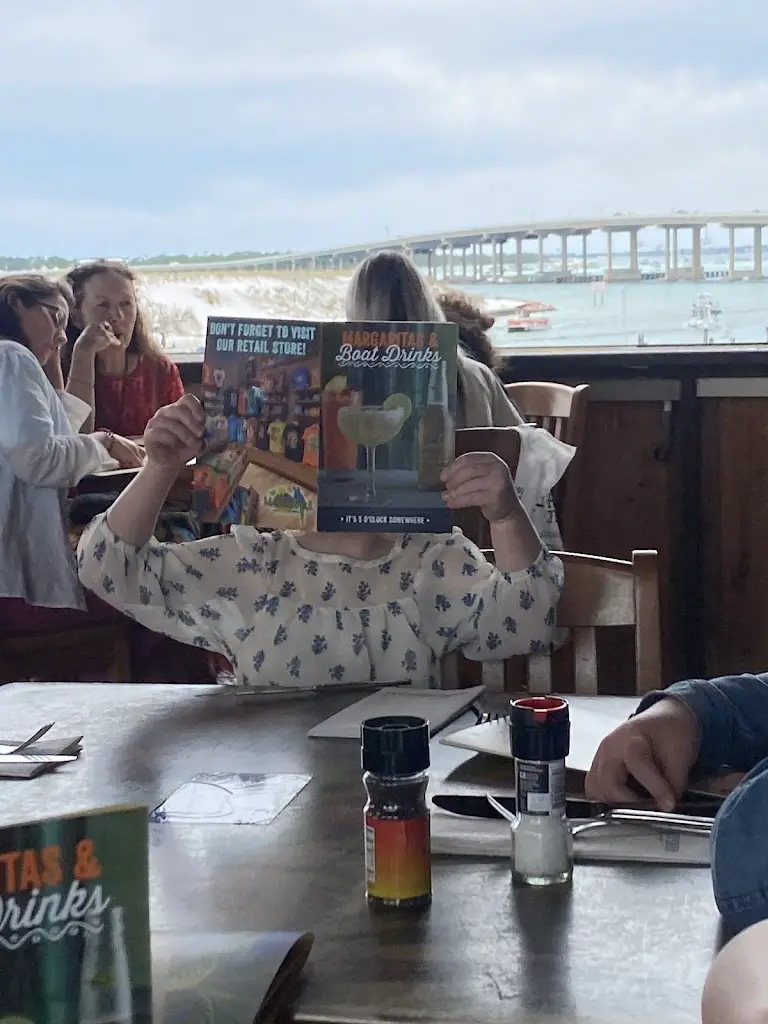 Cheers!  From Michigan to Margaritaville!  LOL!  I still can't believe we did this!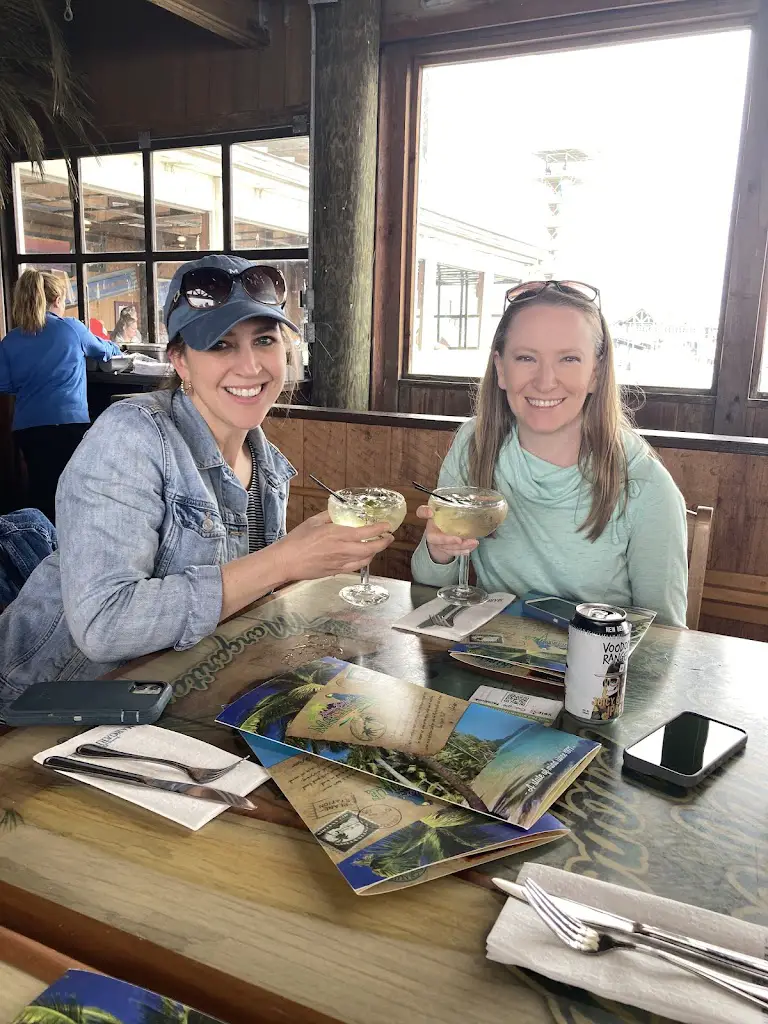 Jon ordered a fun little drink…and then Amy and I placed another order… you know, since we had DDs!  When at Margaritaville!!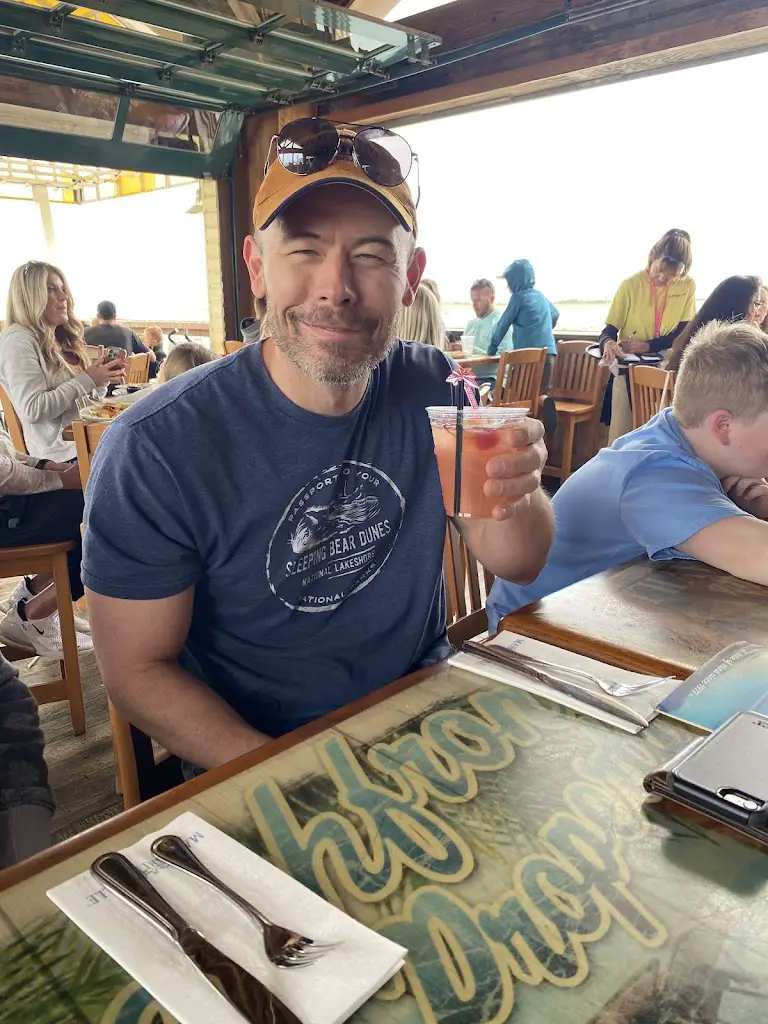 Group pic of the kiddos!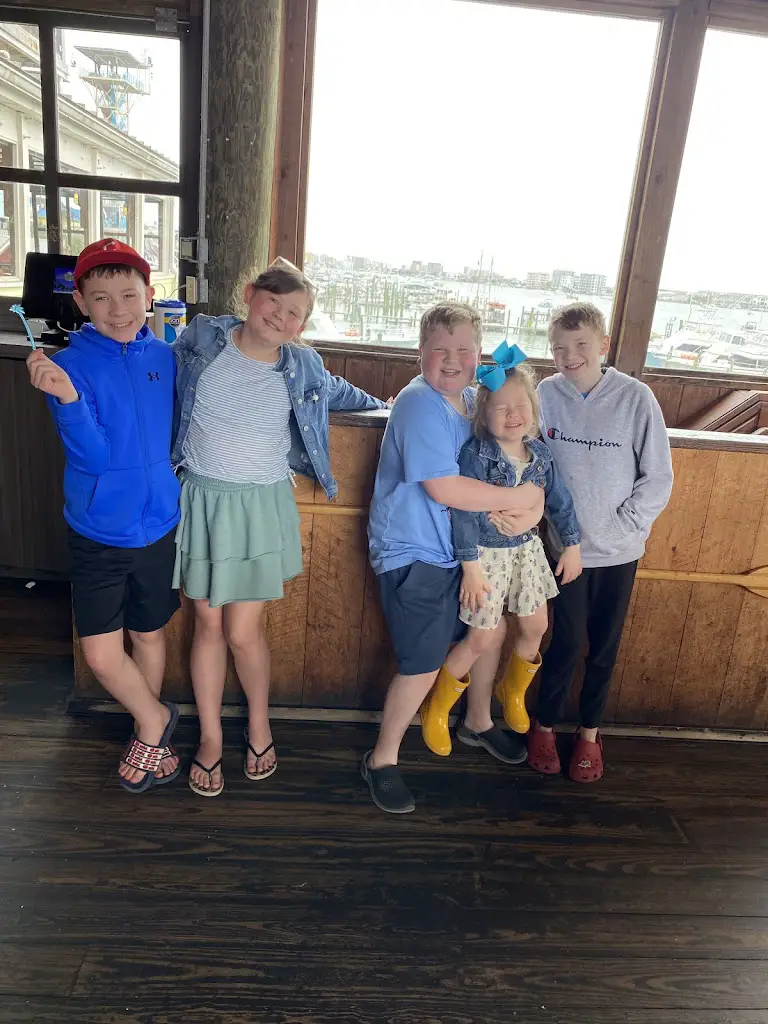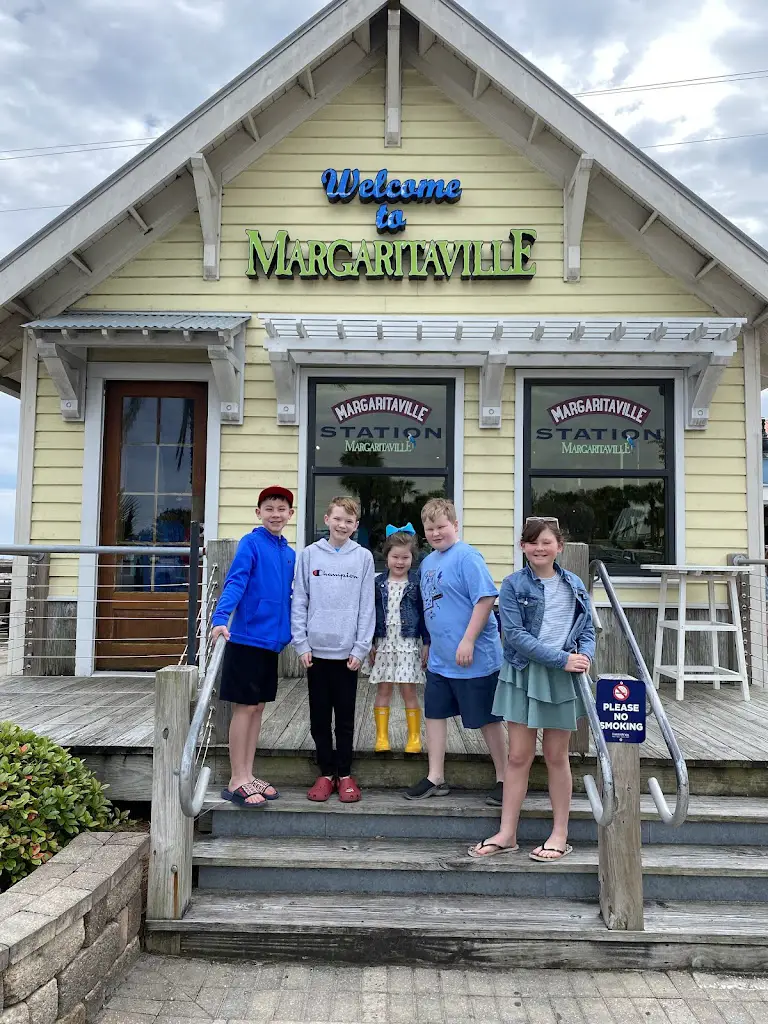 Jane told everyone to move and that it was her turn.  Oy.  This little one!  Never EVER a dull moment!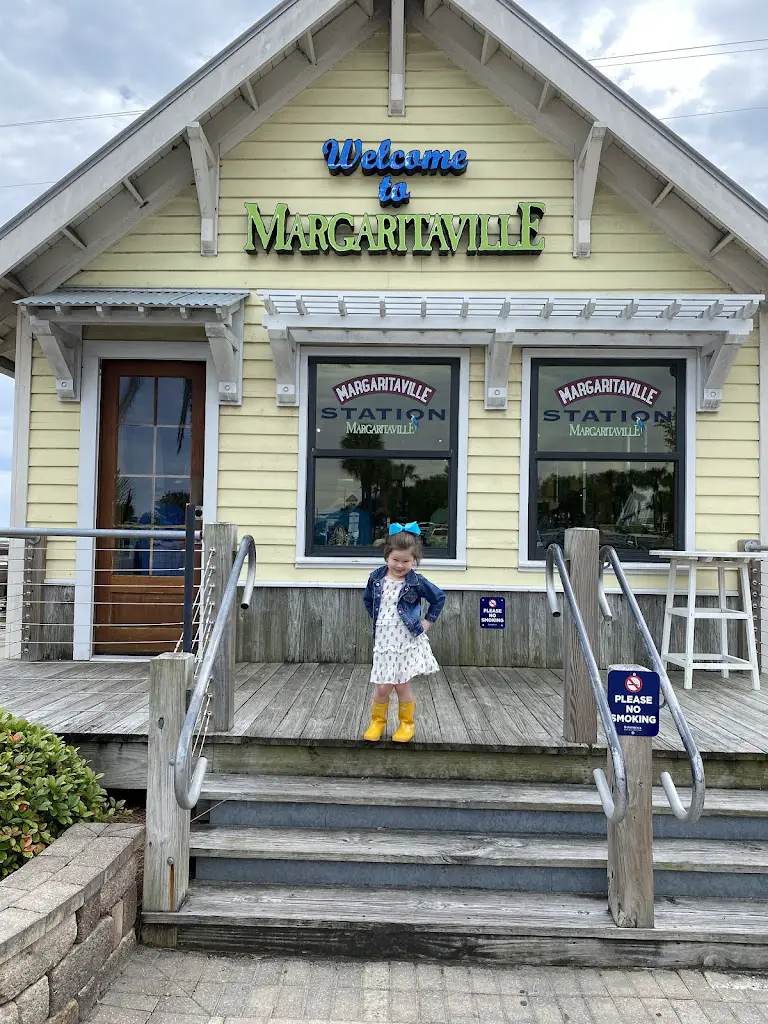 At one point Jane kept talking about her French Fries that she had put in my purse.  I had no idea what she was talking about and informed her that we didn't have French Fries…
…and then I looked in my purse.  Lo and behold, girlfriend had somehow brought some fried back with us.
Never EVER, EEEEEVER a dull moment.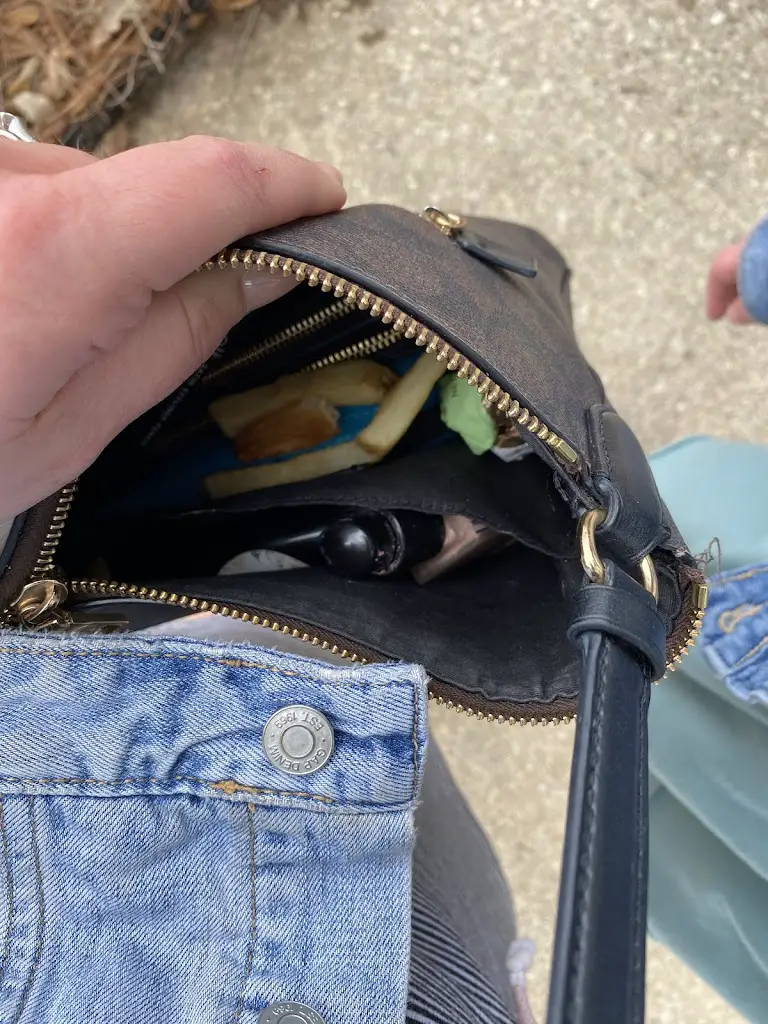 A quick pic on the way to the car…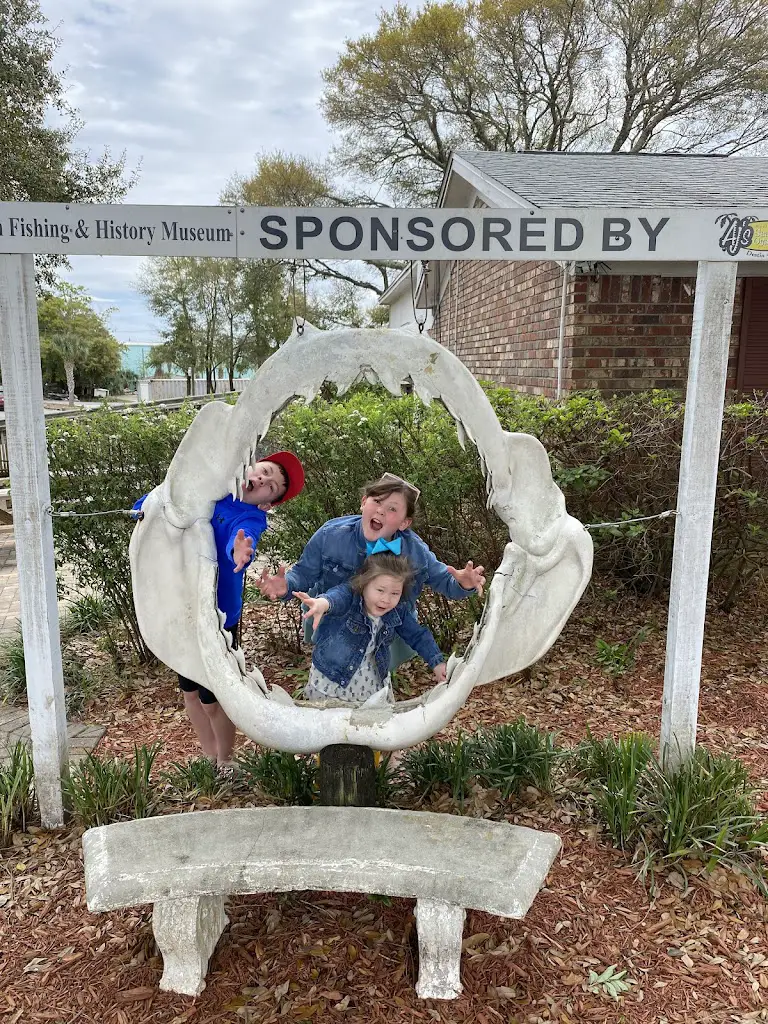 Then Jane passed out and I wish I could have, too.  Those margaritas were STRONG and I was feeling a little, well, a little tipsy…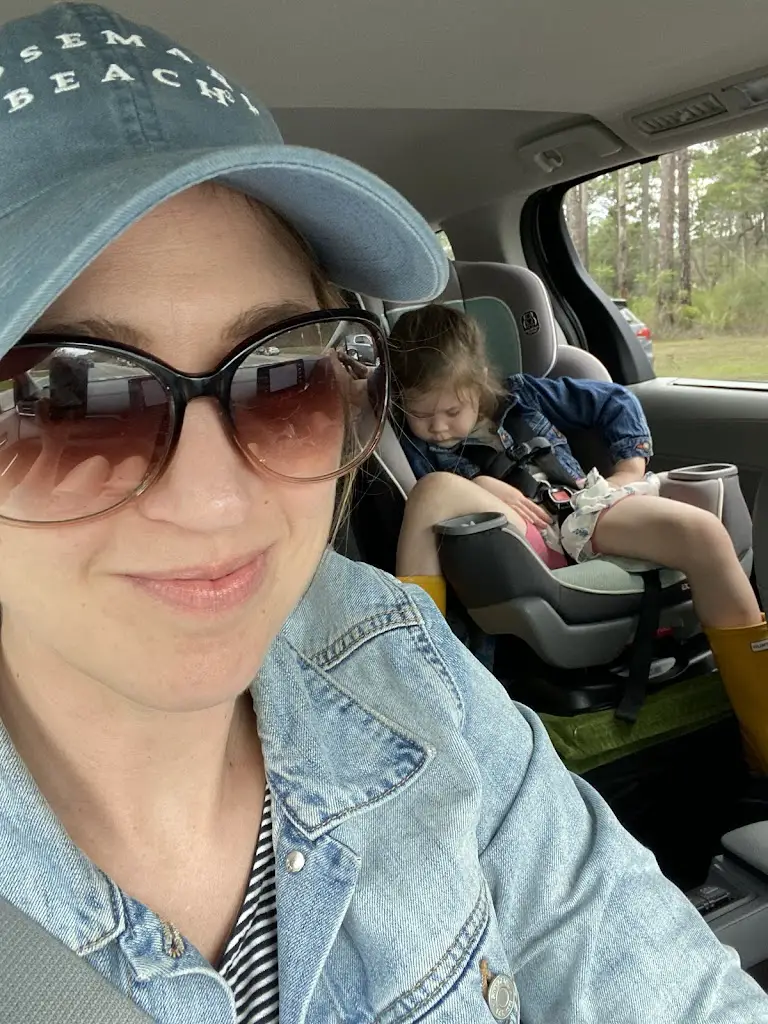 …..aaaaaaaaaaand she's out.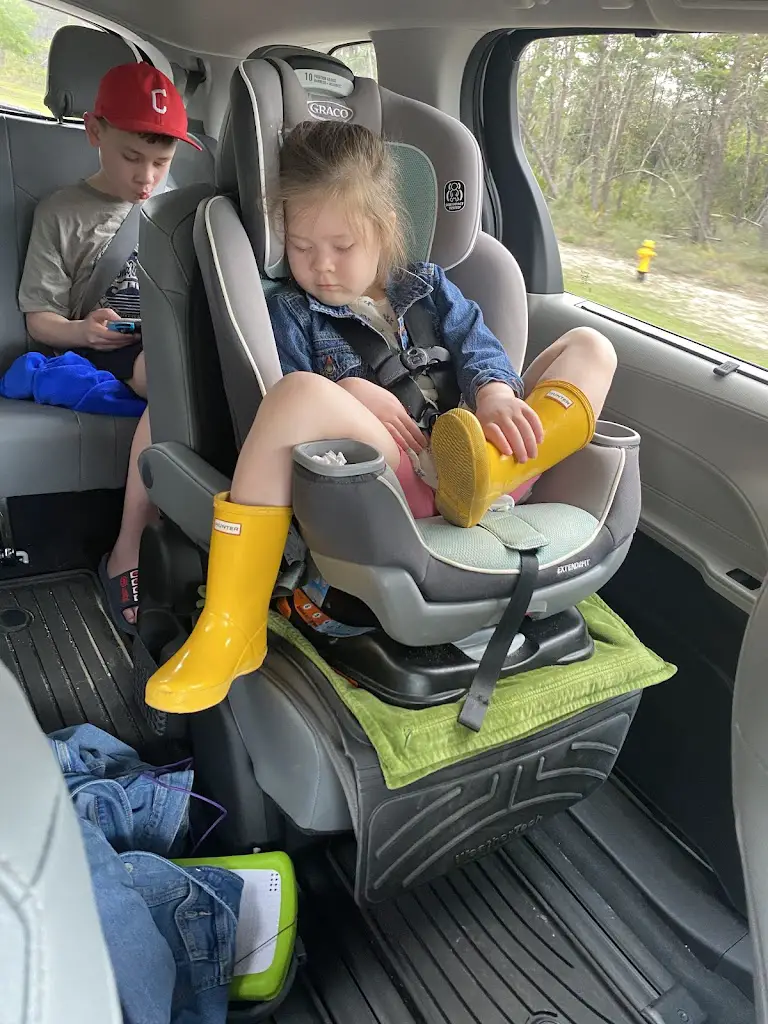 We arrived back to Seaside and decided to go for another bike ride…and for me to, well…sober up.  LOL!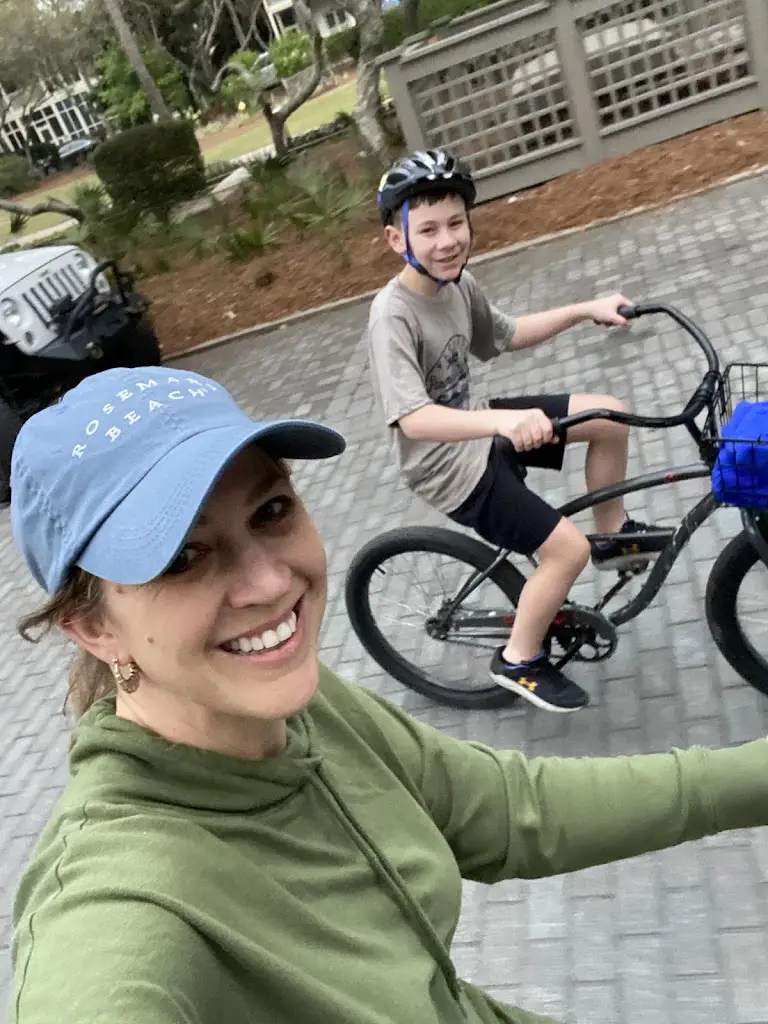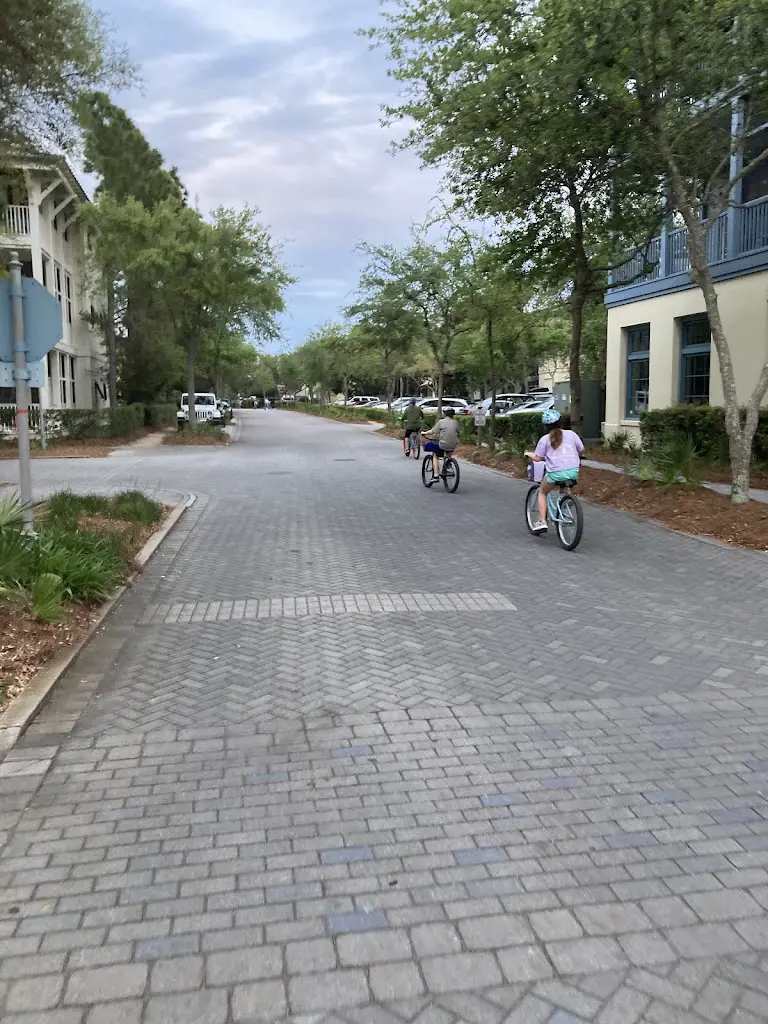 We rode our bikes all the way to Grayton Beach and back!  It was so much fun!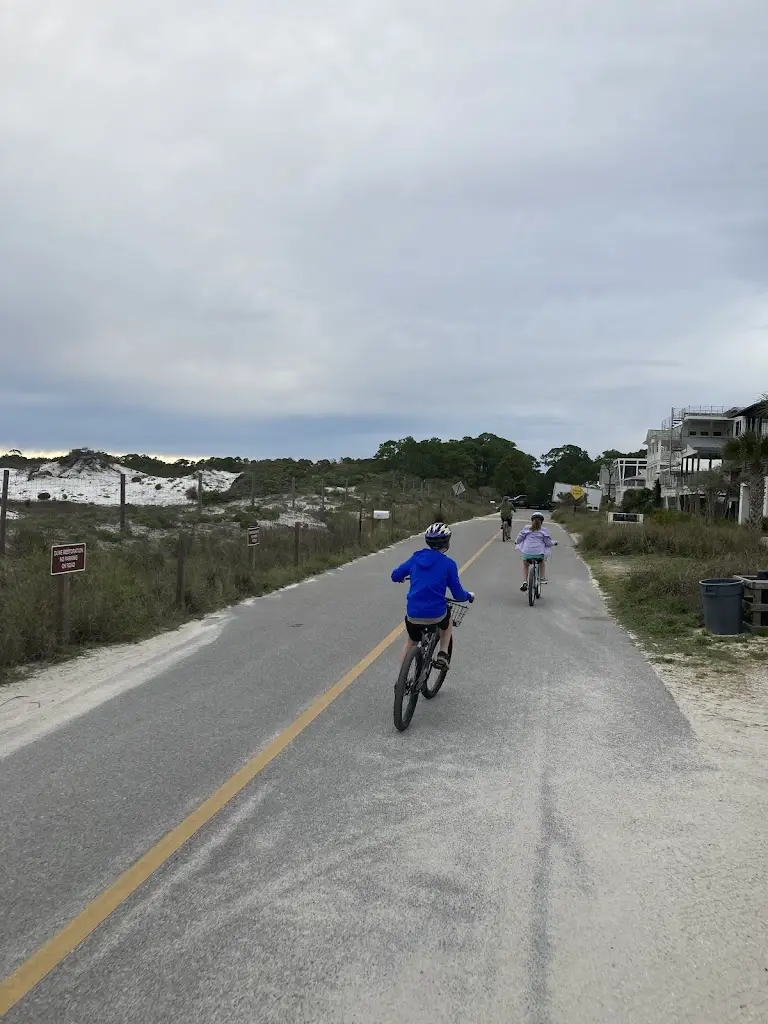 There were definitely alligator signs along this path.  Yikes!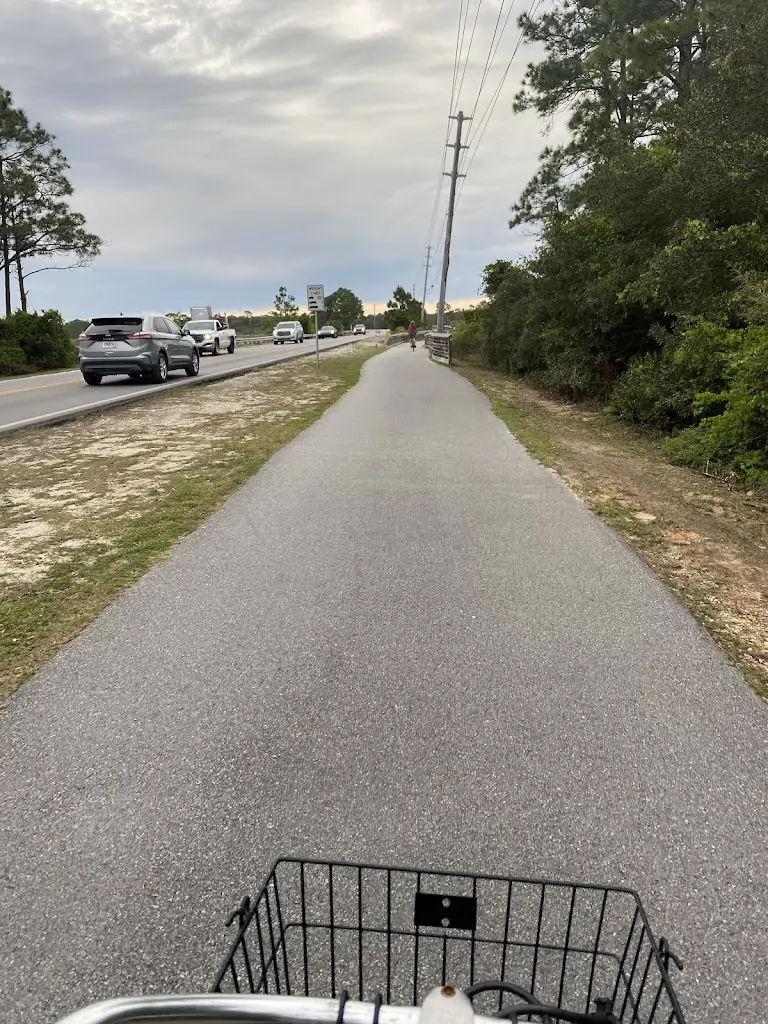 Just about sober. 😉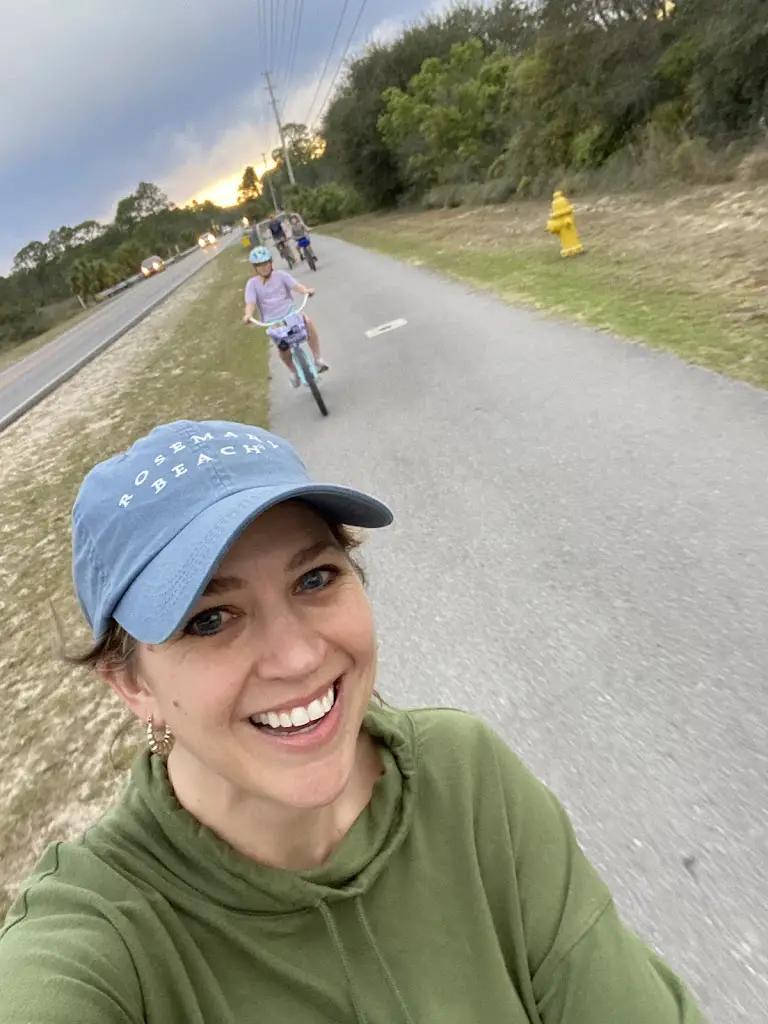 We stopped for pictures!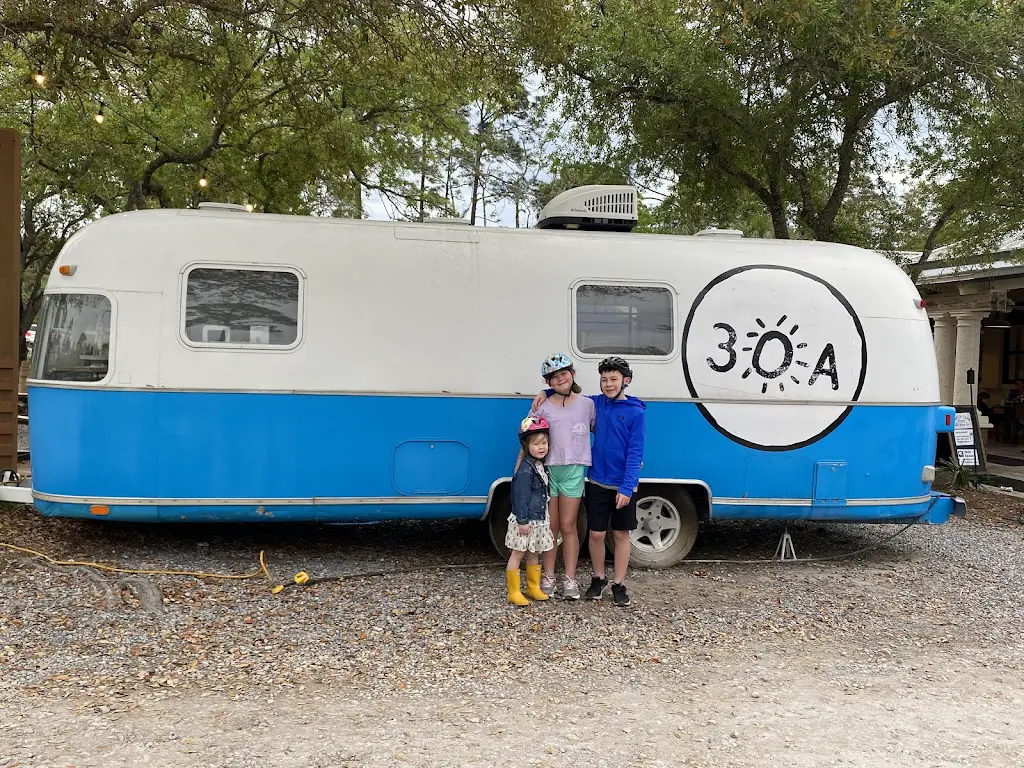 …then made it back to Santa Rosa/Seaside and I led the way straight for ice cream/gelato!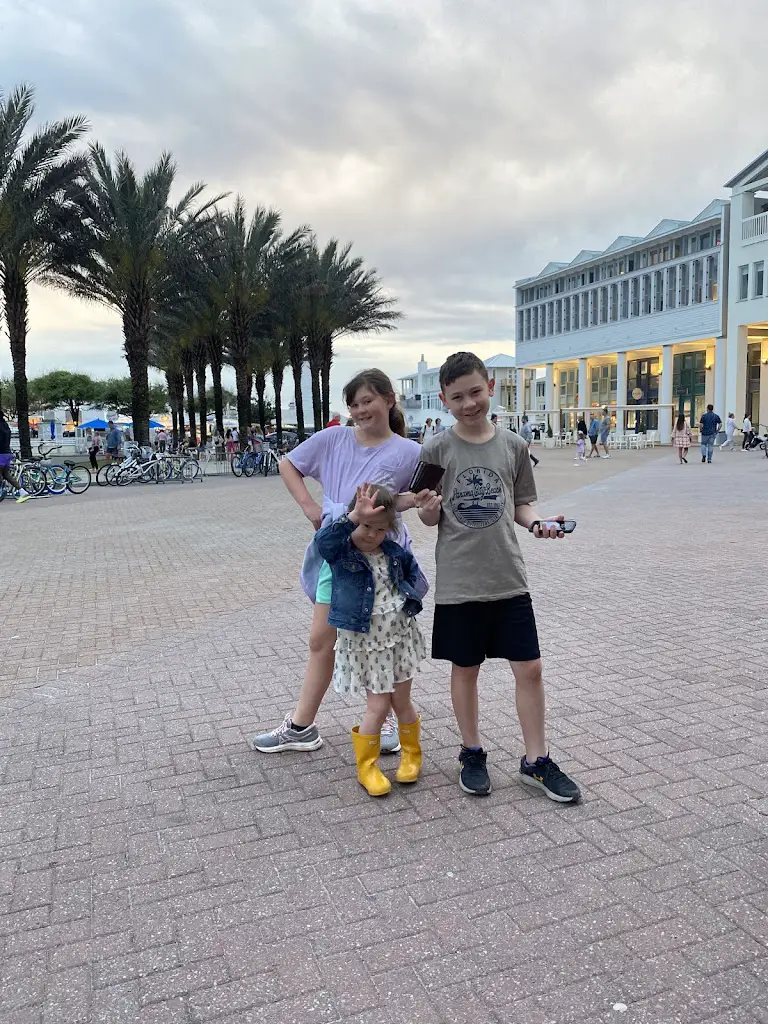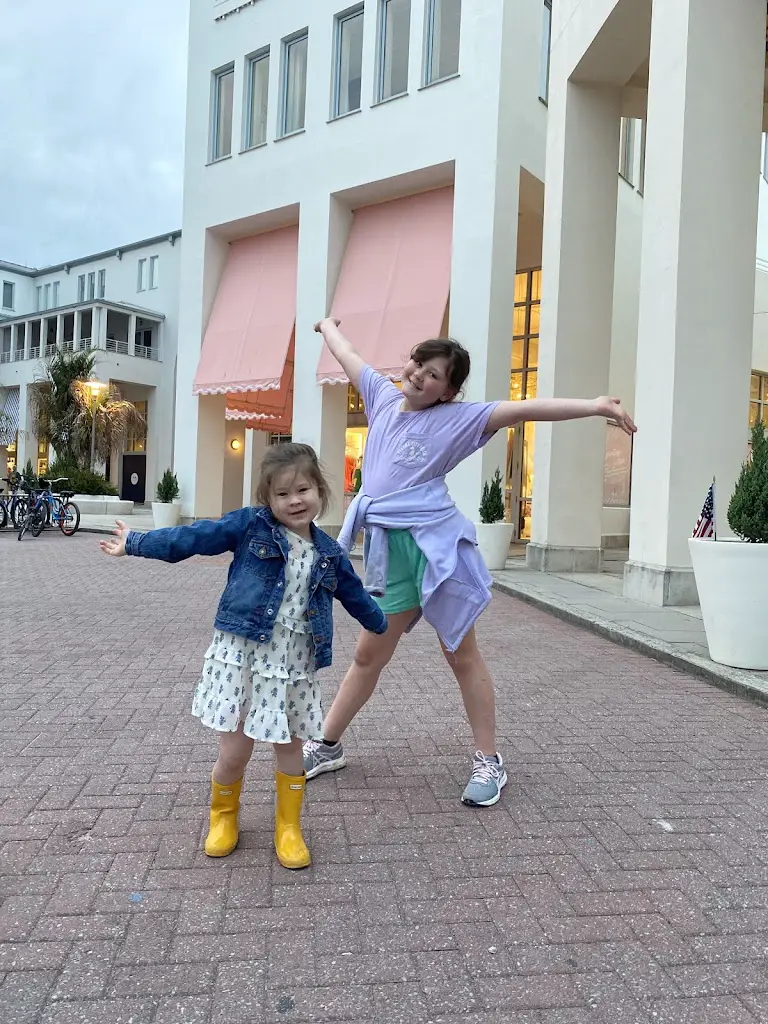 We went to Dawson's Yogurt and they loaded us up!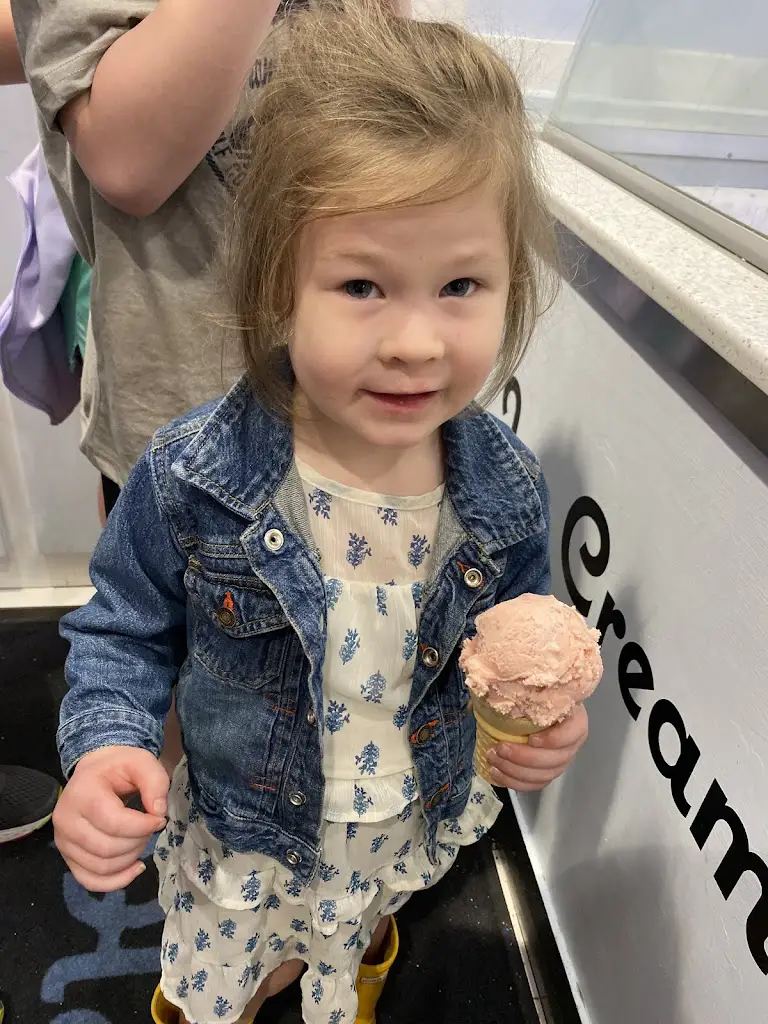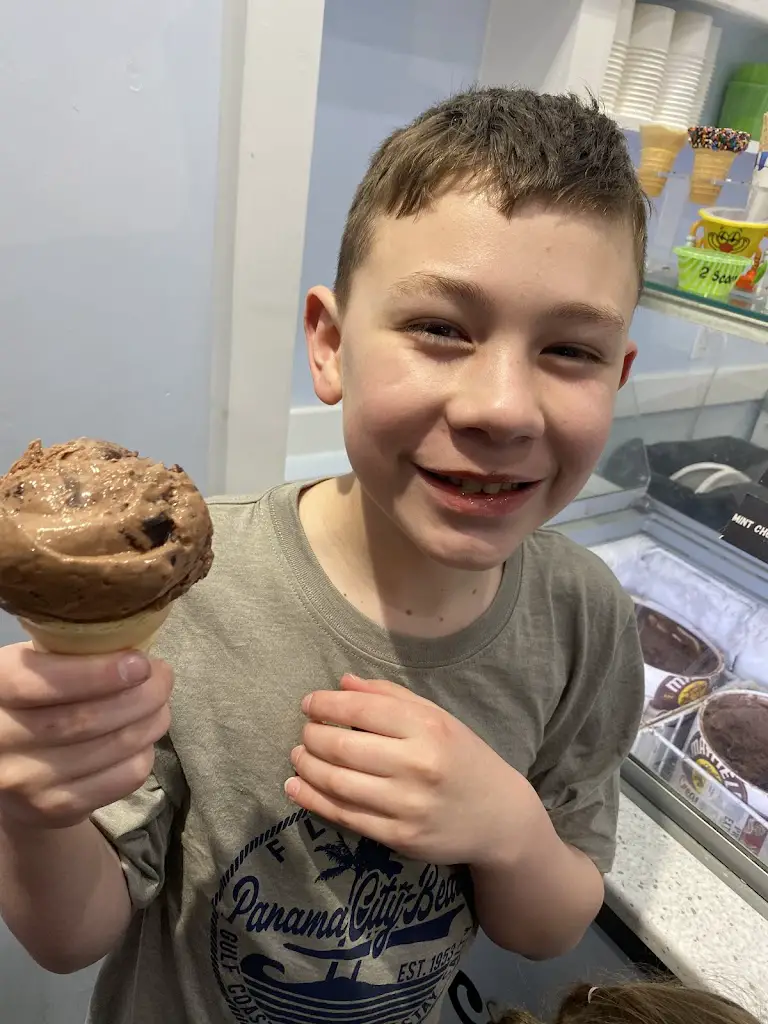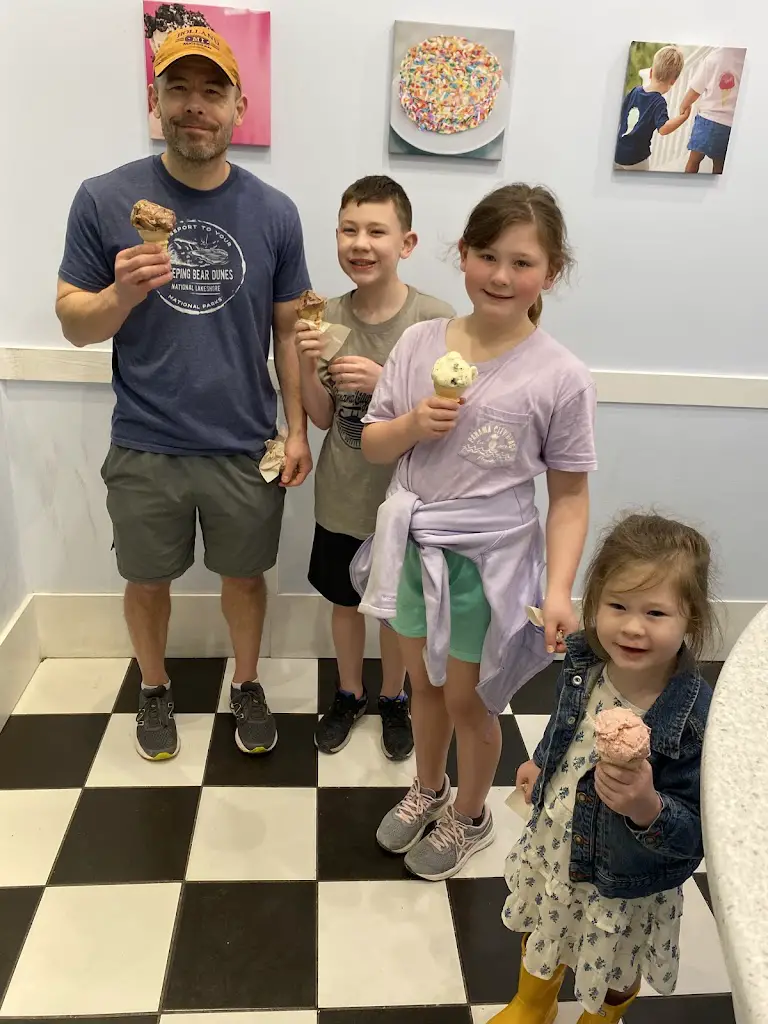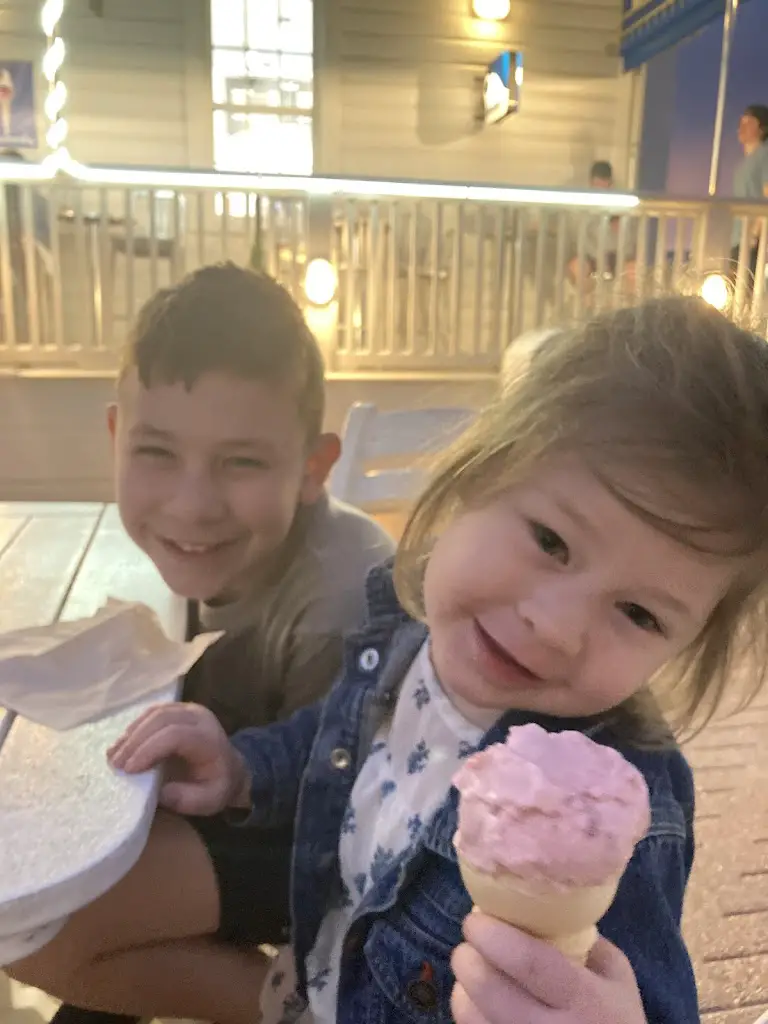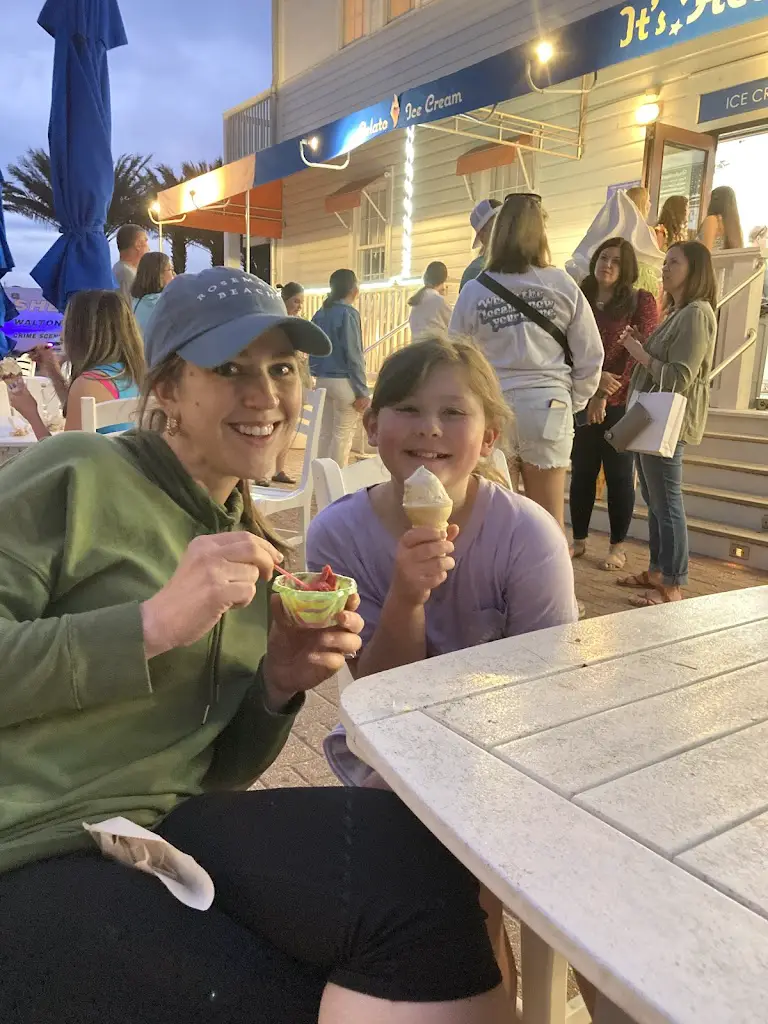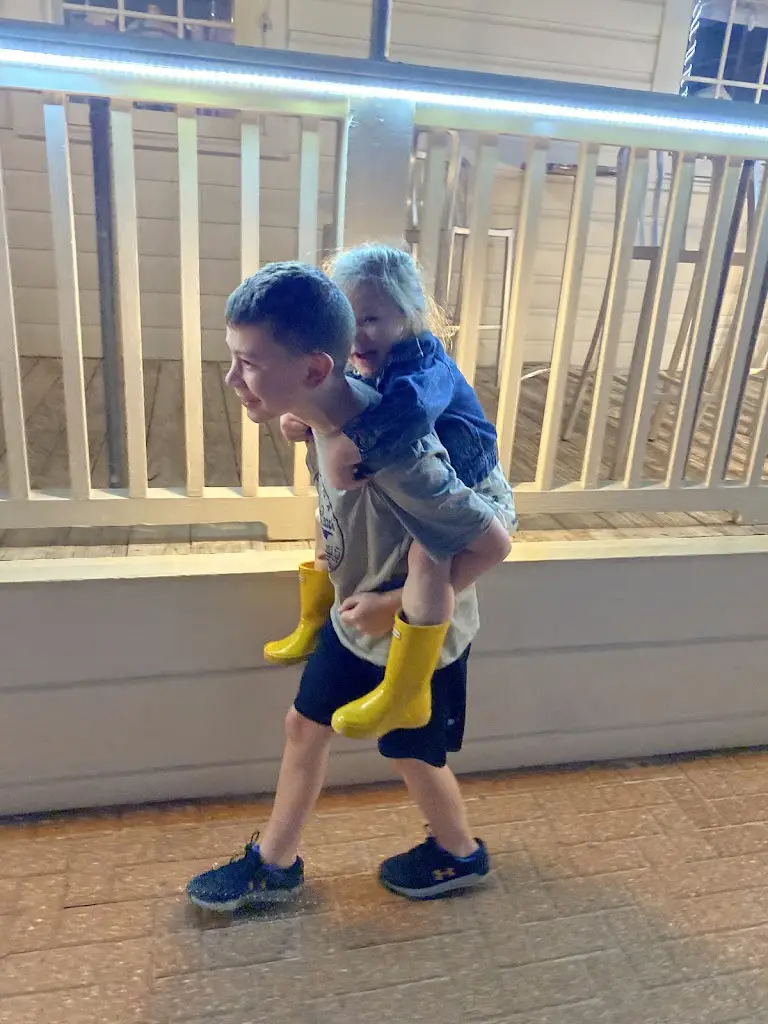 It was such a magical night!
After ice cream we rode our bikes back to the rental just as it was getting dark and it was so interesting looking into other houses!  I loved it!
The next morning was PERFECT!
Janie needed some extra cuddles after I had to use my Mom voice, but Daddy made sure to make her feel nice and loved.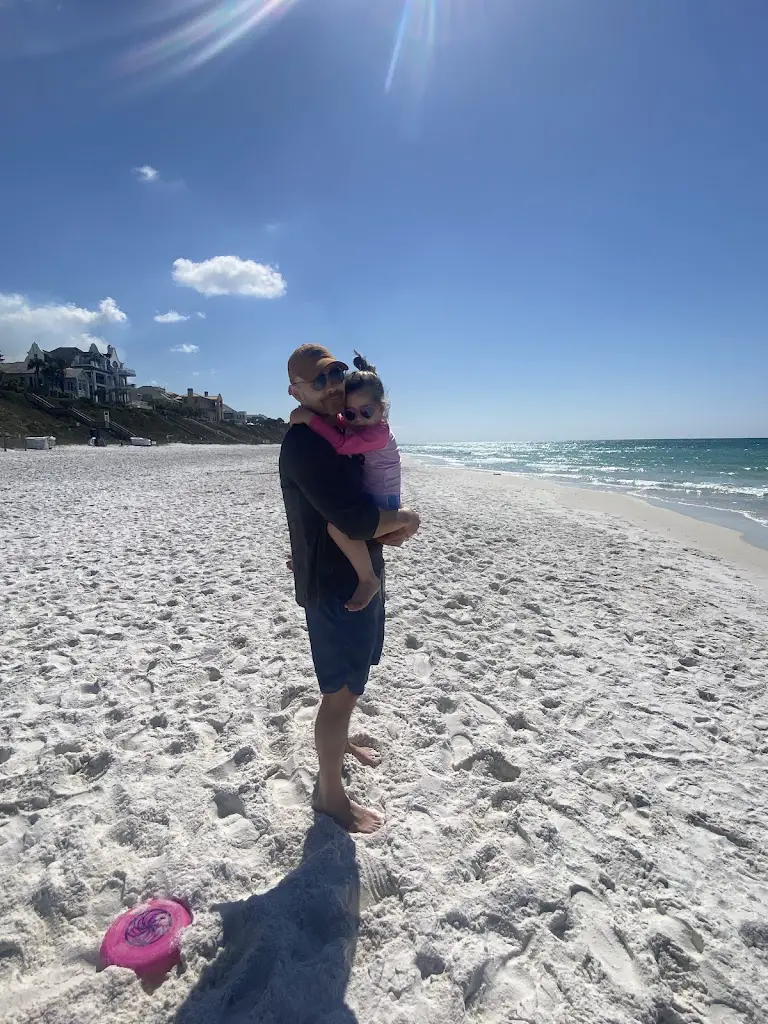 Look at her!  Ahhhh!  Love that face!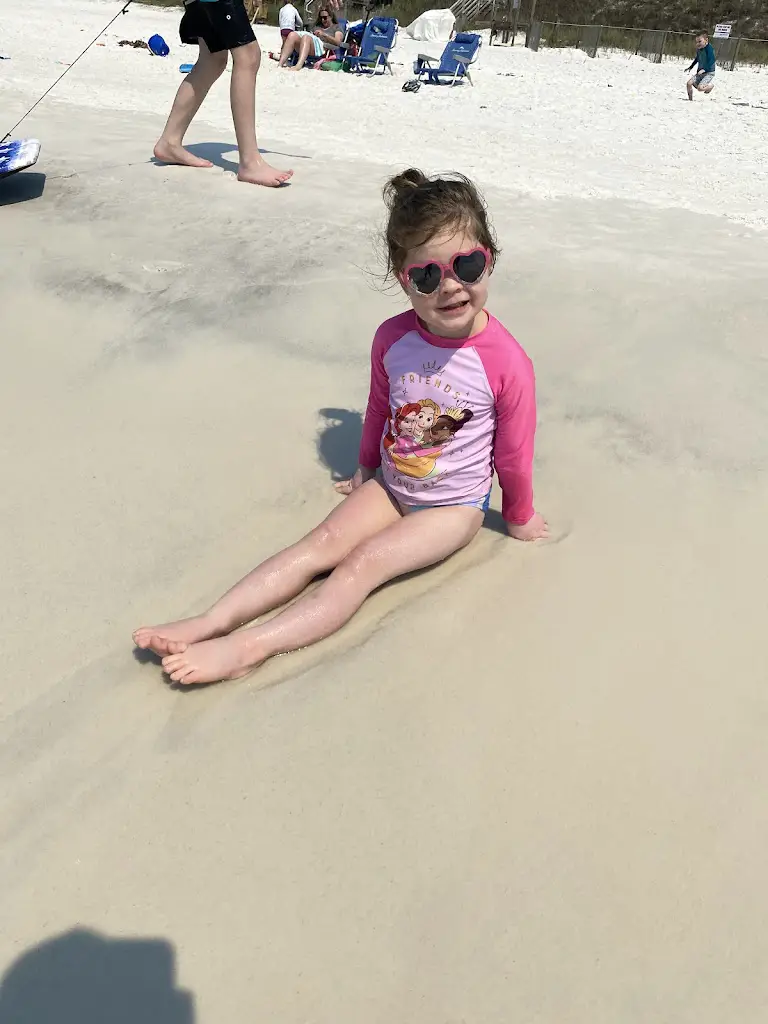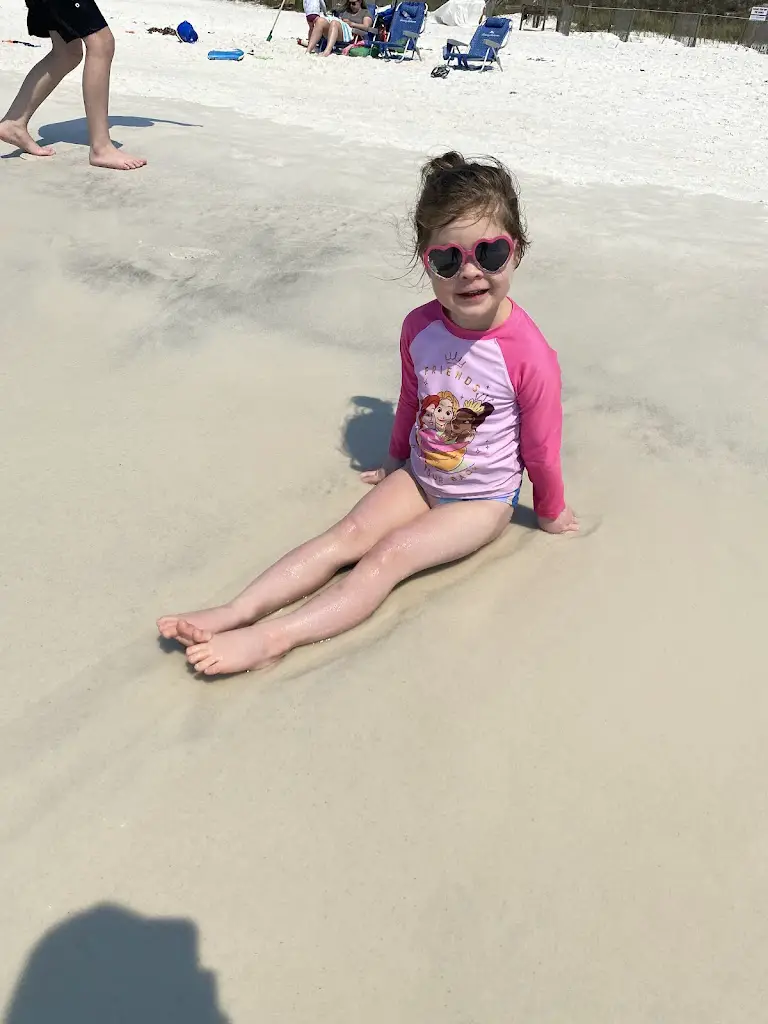 Looking for shells.
She was upset that she wasn't boogie boarding with the big kids so we looked for itty bitty shells instead.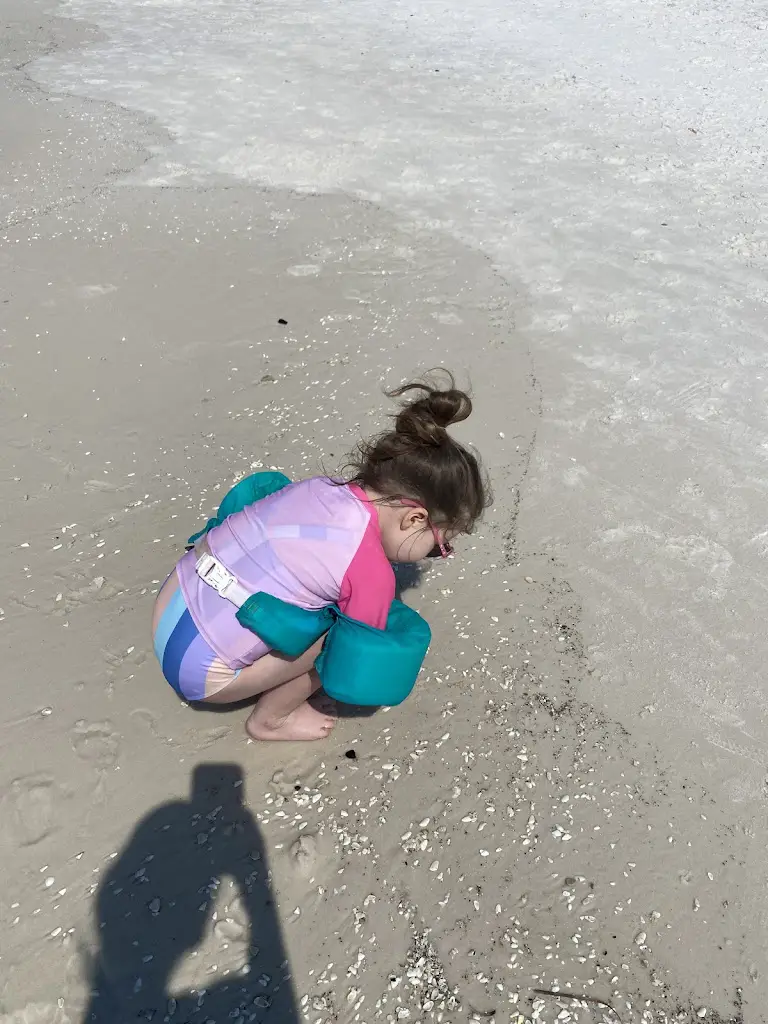 Lookin' happy!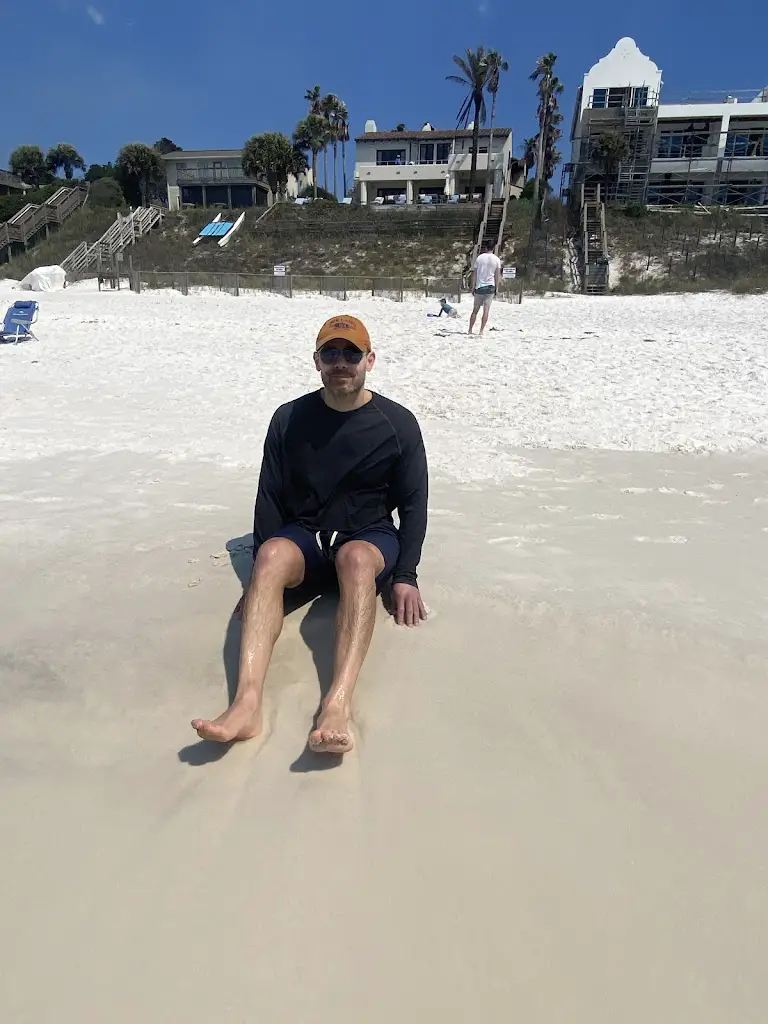 Jon working hard doing his dad thang and Jane finally getting a chance to try out the boogie boards!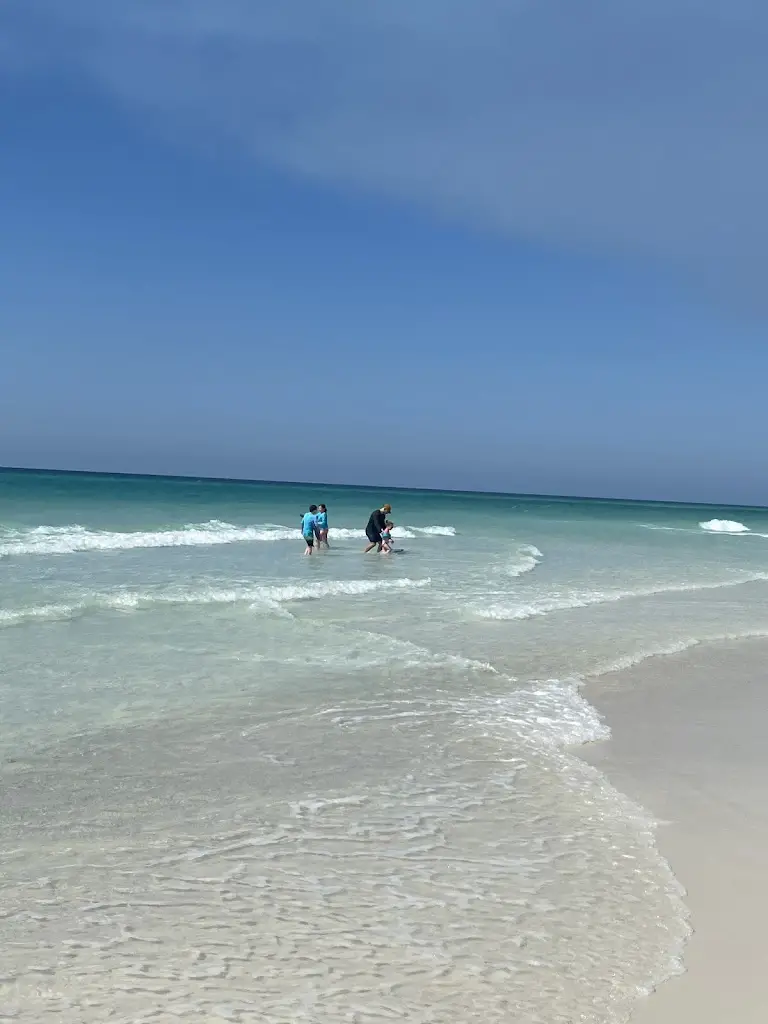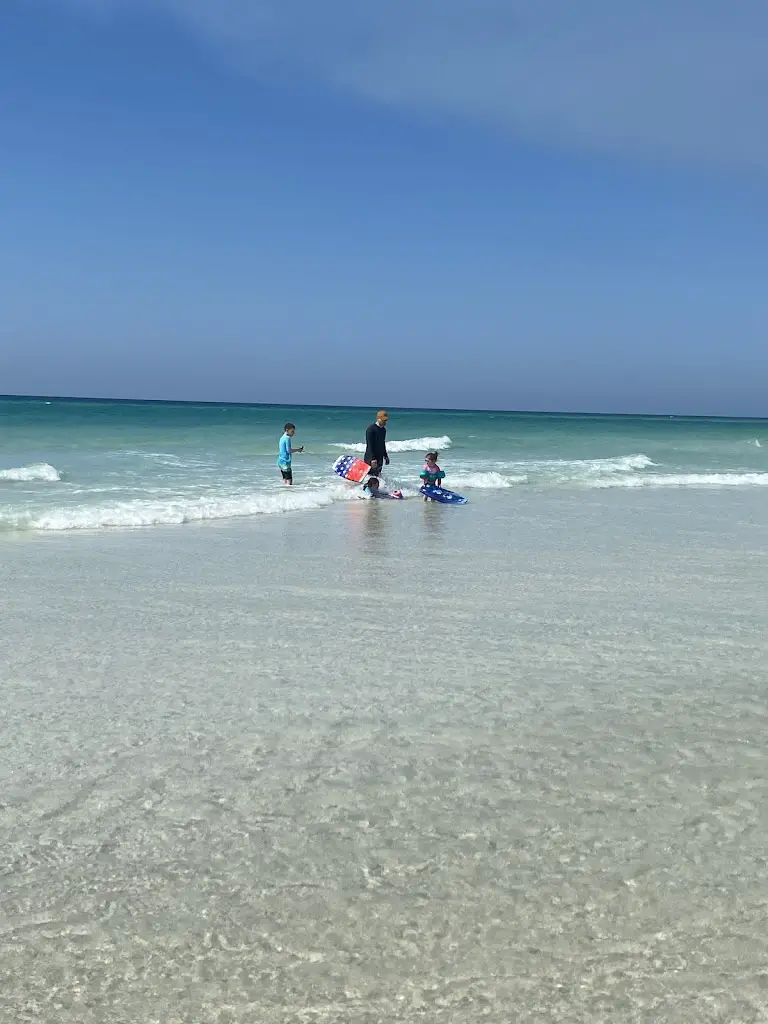 These two had a blast!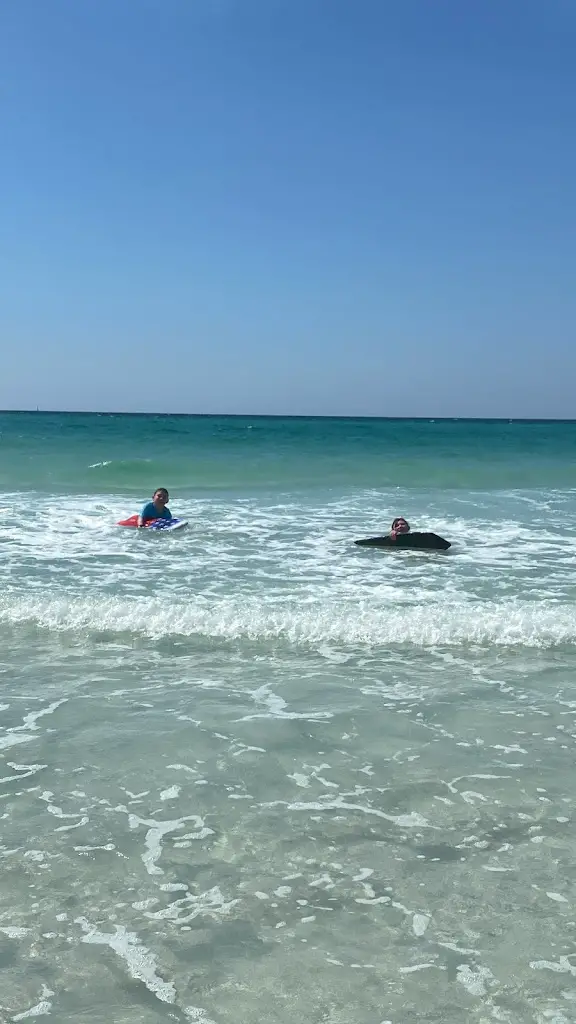 Eliza absolutely loved the ocean!!!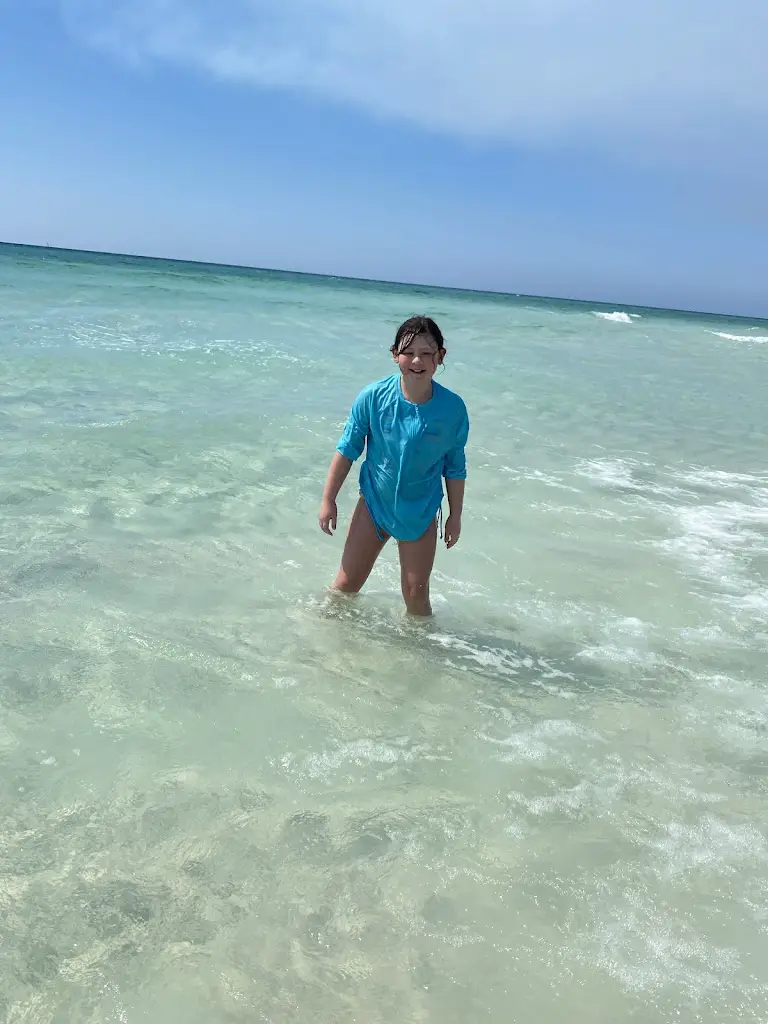 There was a lot of this…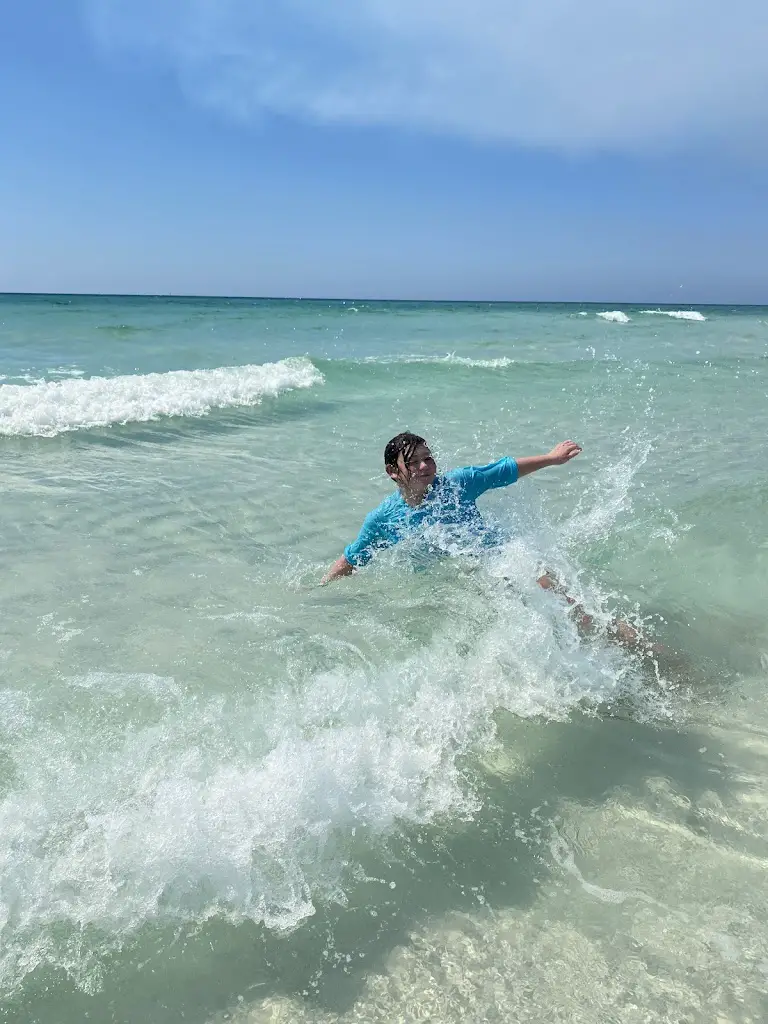 …and a lot of that…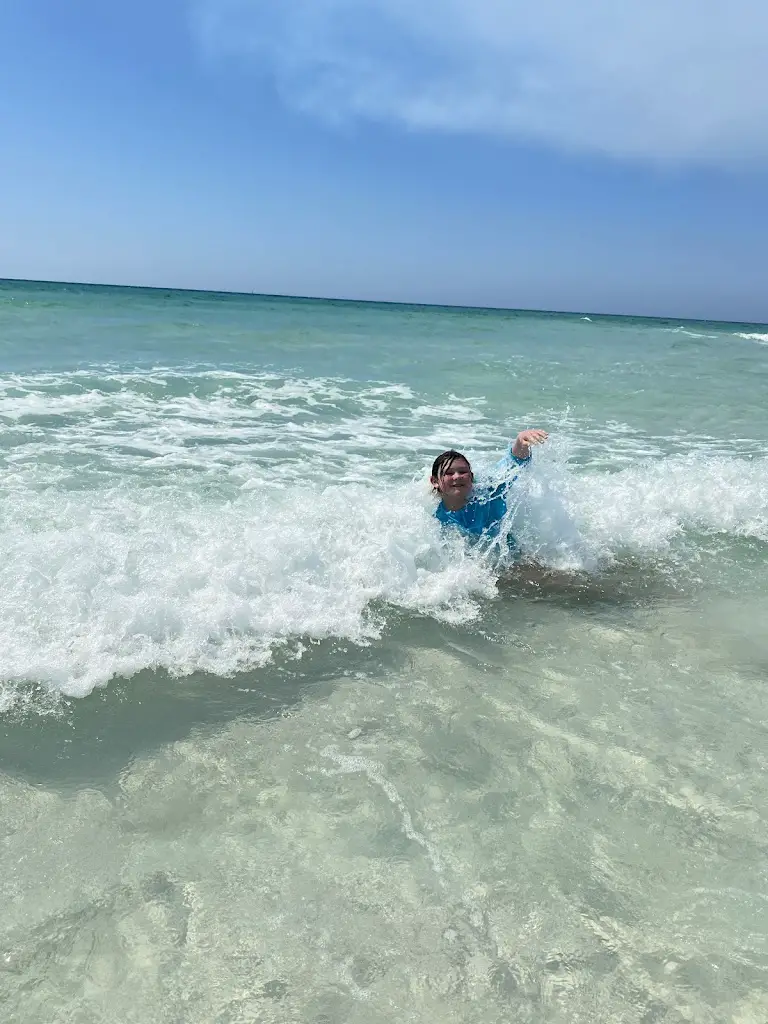 …and some of this…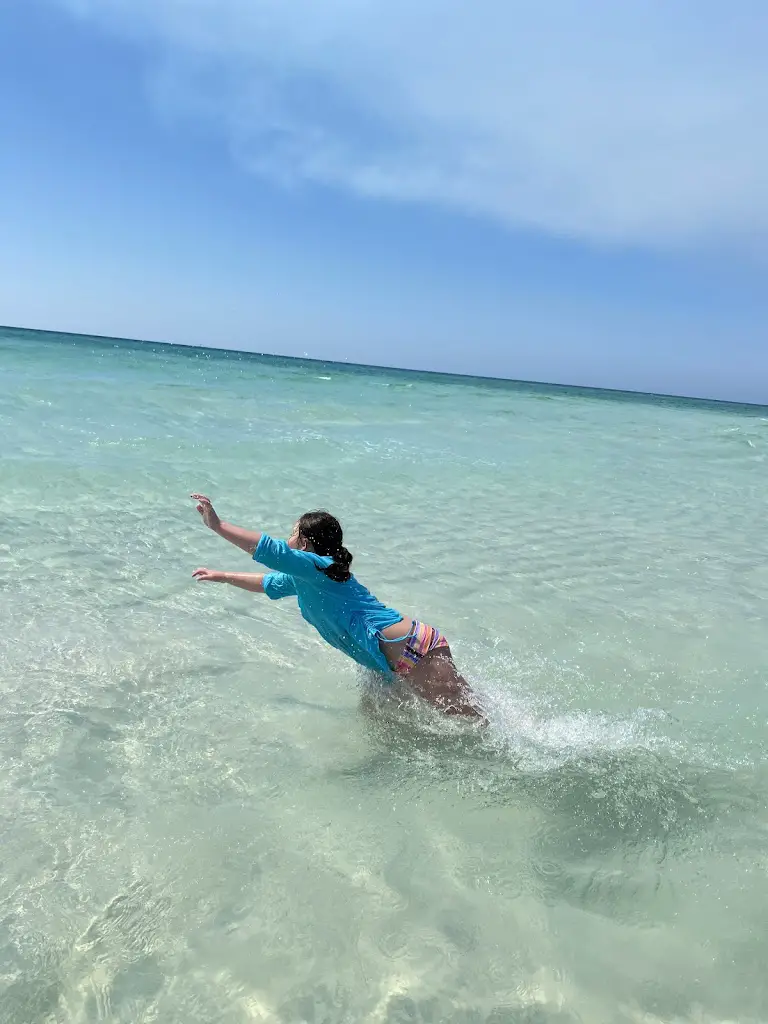 …and a little bit of this…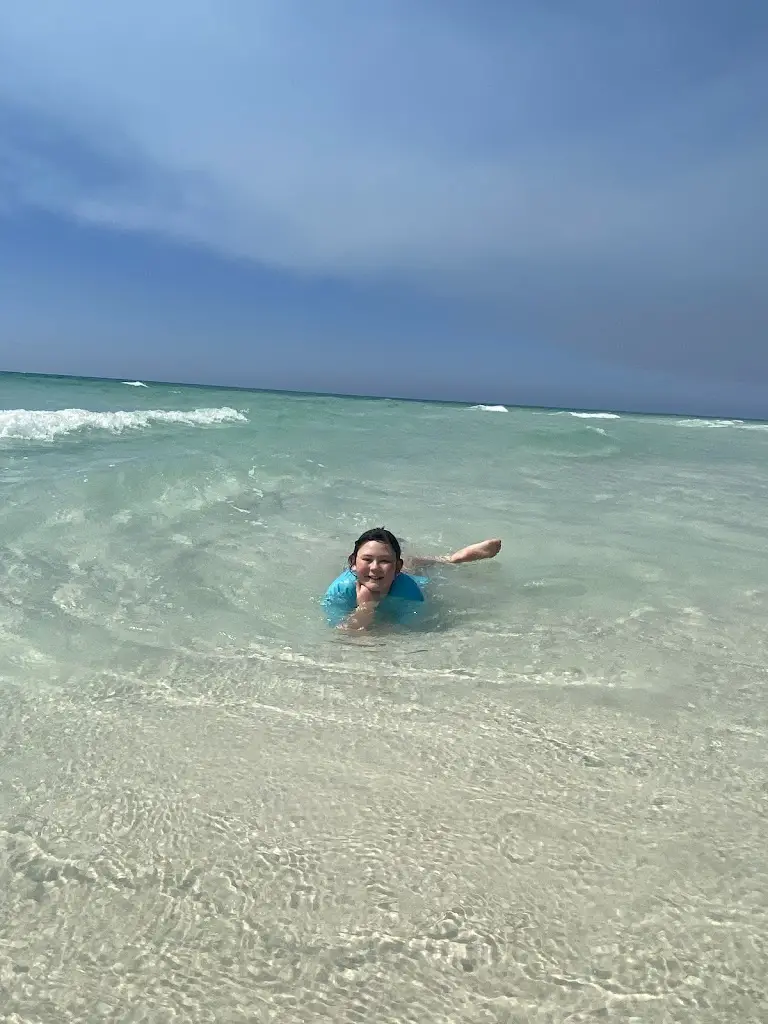 Here's the one picture I snapped of Henry.  He was on the move!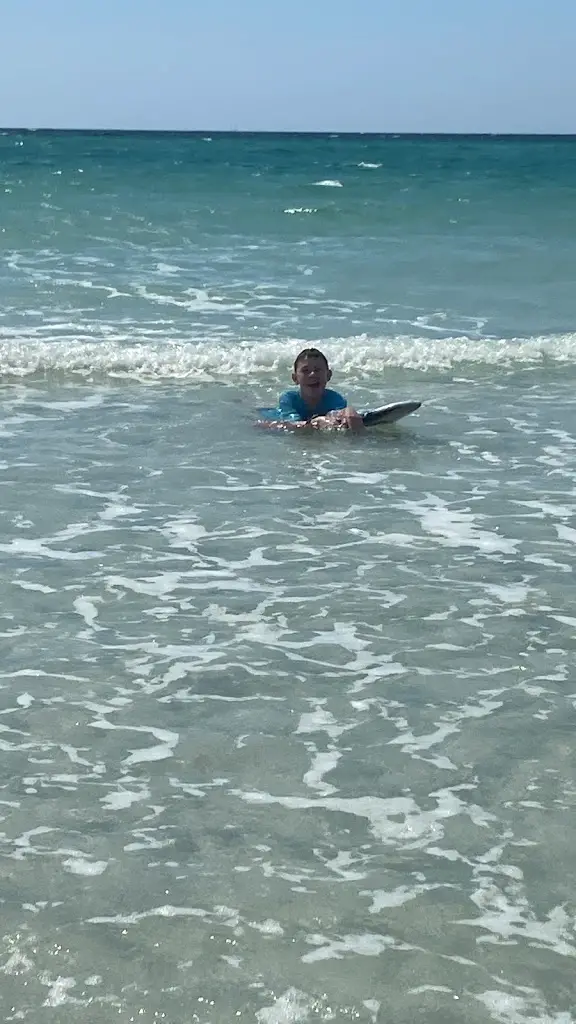 A quick picture with this fella.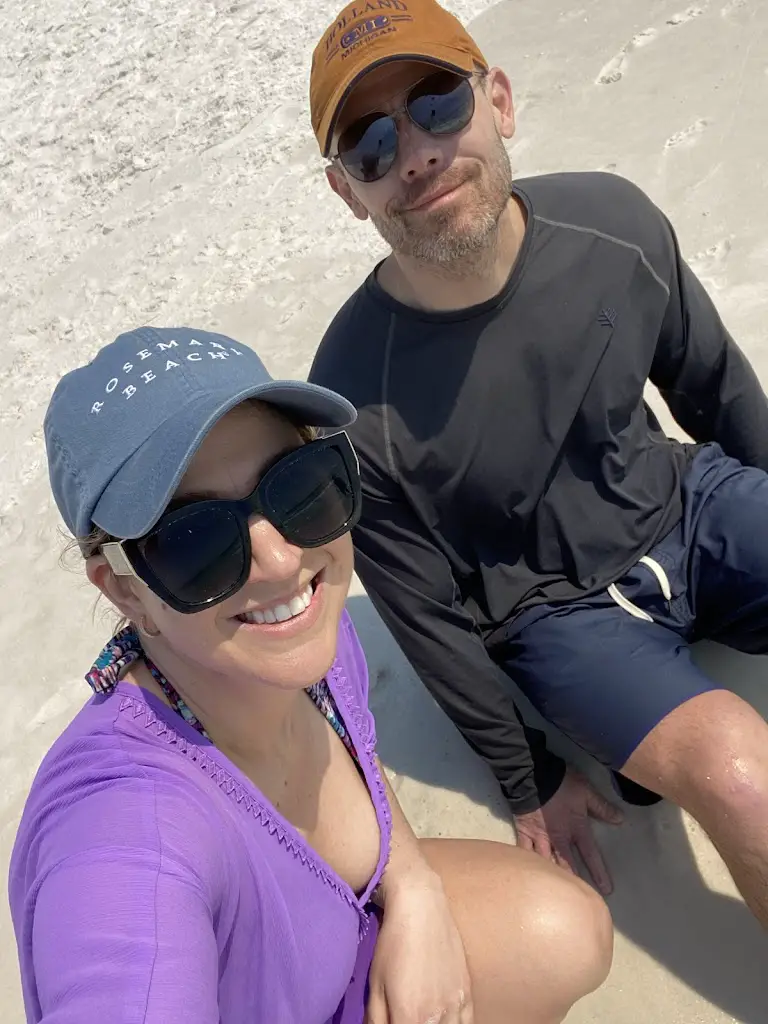 More shell collecting…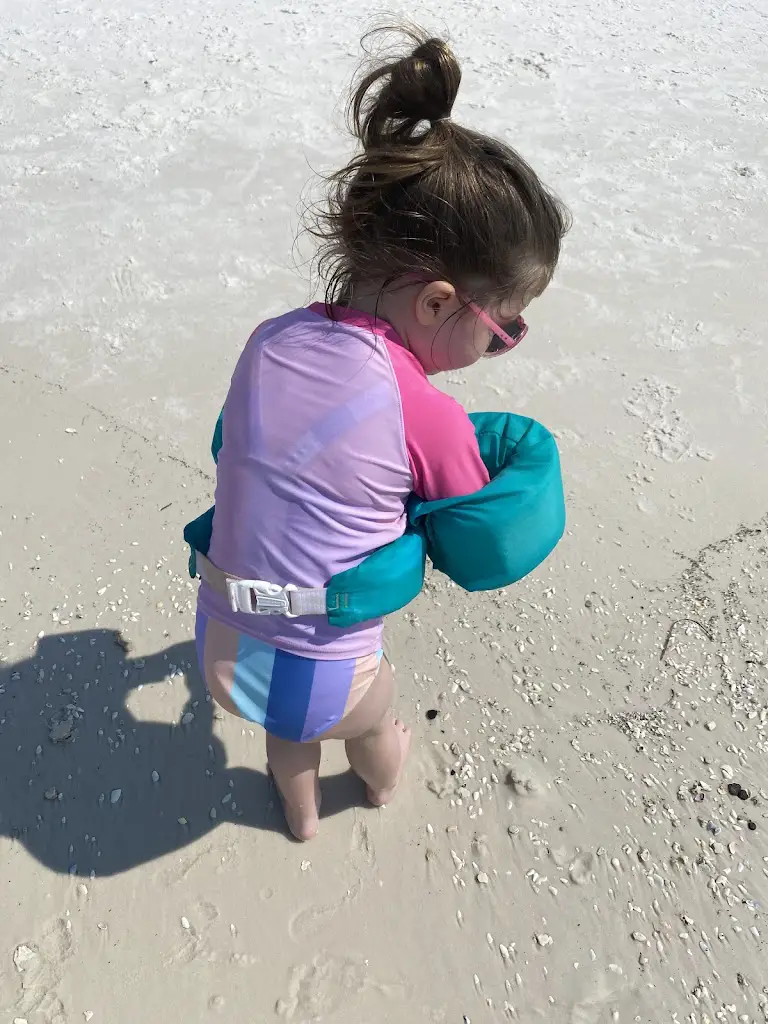 She was living her best life.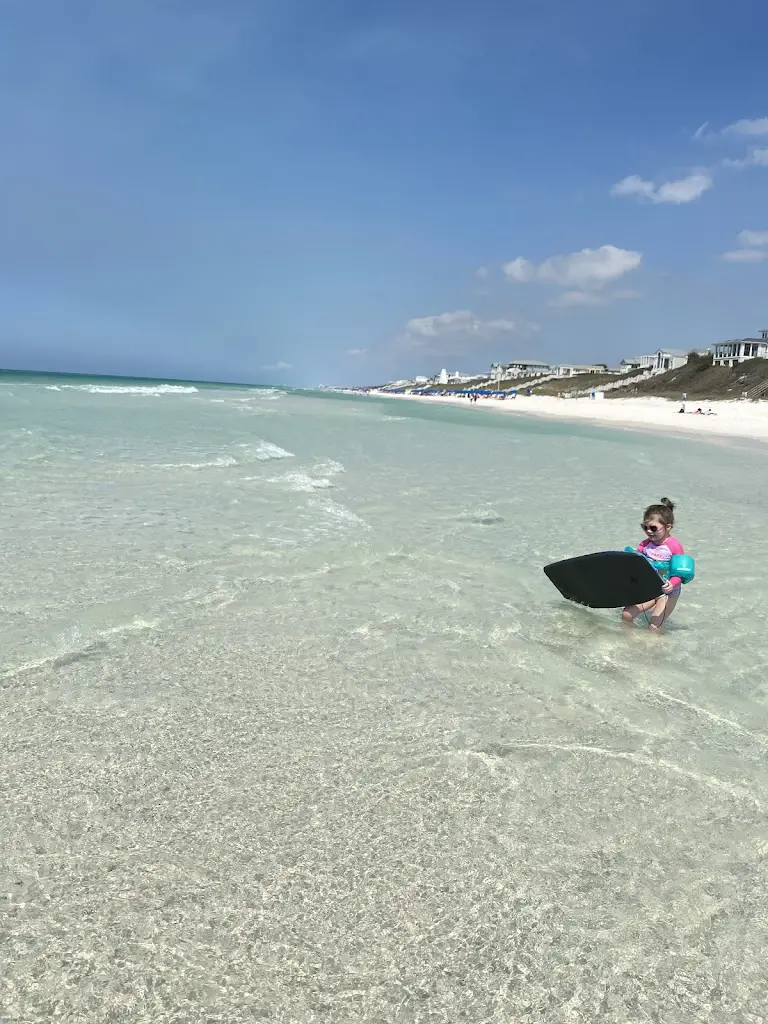 It was difficult to pry the kids away!  Oh!!!!  I almost forgot, we saw dolphins, too!!!  It was AWESOME!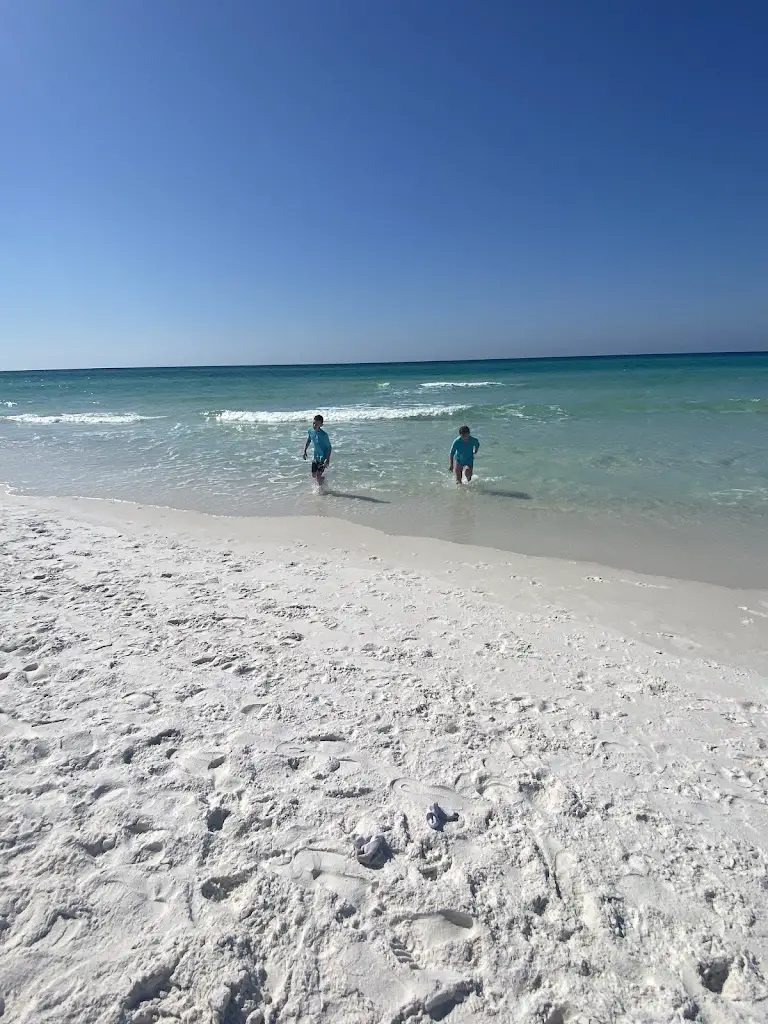 Everyone started to get cold.  Jane hid under our beach blanket for warmth.  Hahaha!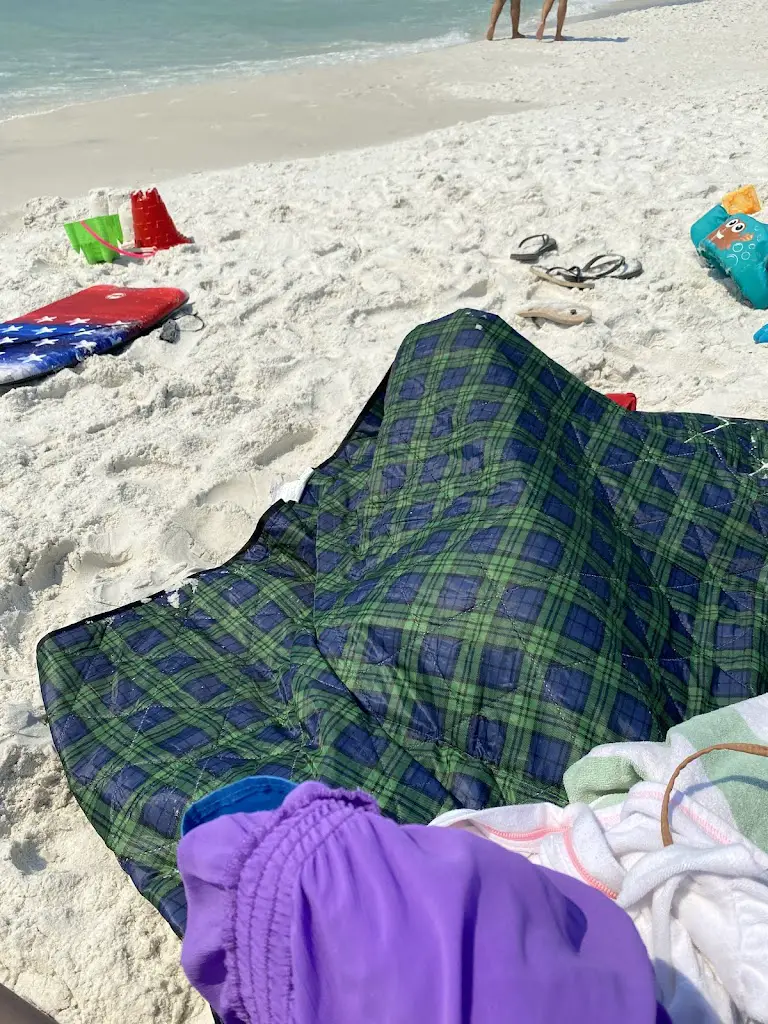 We walked back to the house, showered, changed our clothes and went and grabbed lattes and doughnuts from Charlie's Donuts in Alys Beach.  The doughnuts were 50% off since we went a little later in the day, too!  Woohoo!!!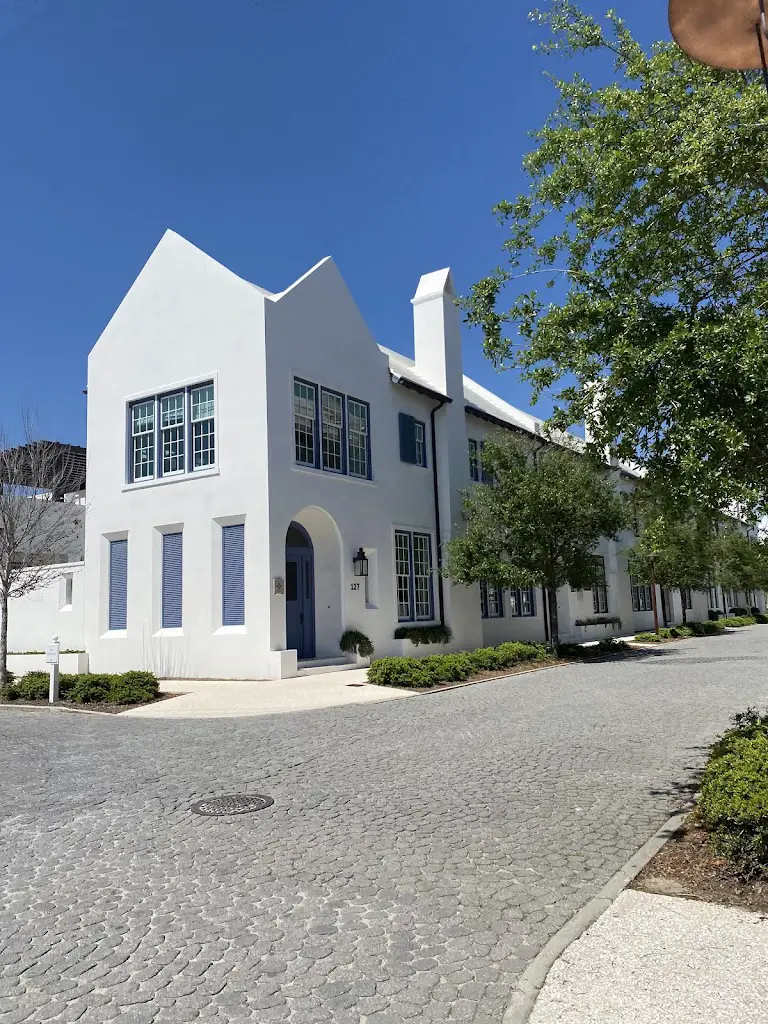 I was wearing a dress here and the wind completely made my dress fly up as I was taking this picture for all to see everything underneath.  *wide eyes* There just happened to be a man walking by and Jon just stood there.  Bahahaha!  Normally I'd be far more embarrassed, but hey, we were in a beach town, so I just rolled with it and just really wanted a doughnut!  Bahahaha!  #priorities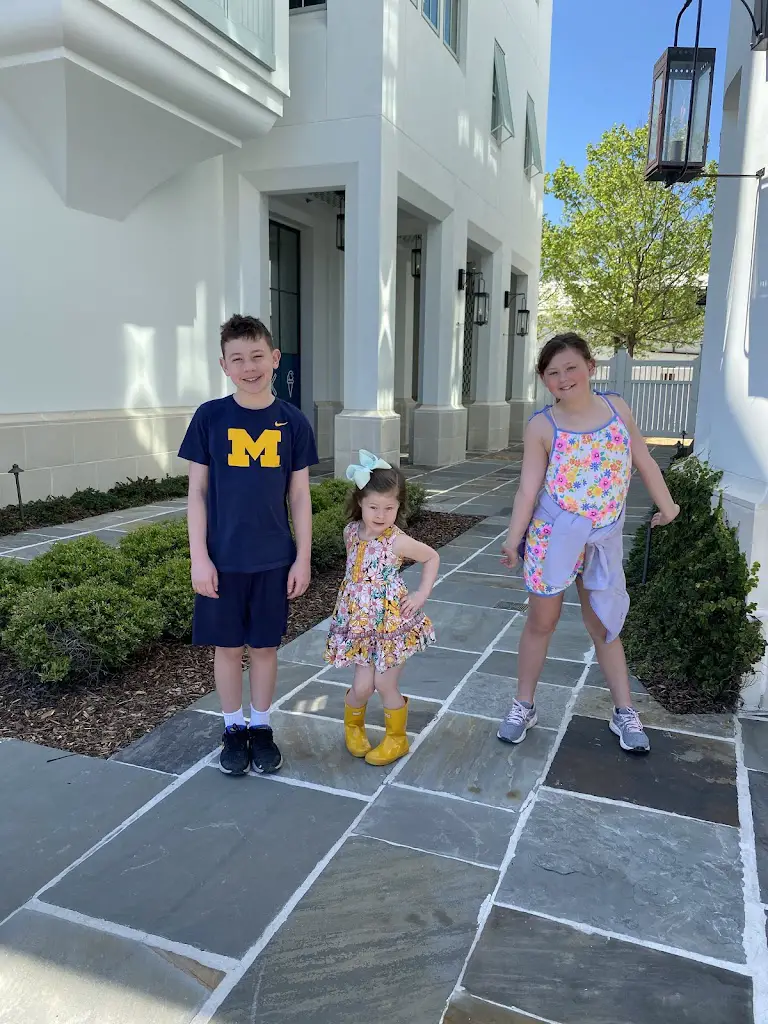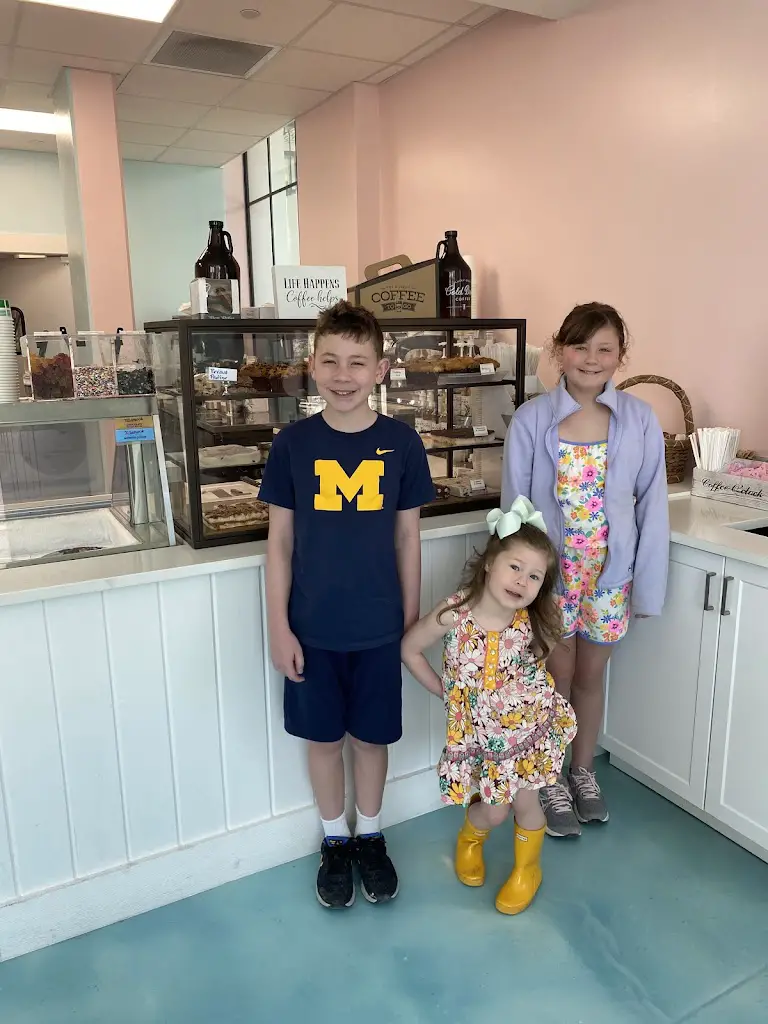 Some wonderful woman passing by offered a picutre and I, of course, said yes.  Jon was still inside grabbing the goodies.  Everyone was just so dang nice!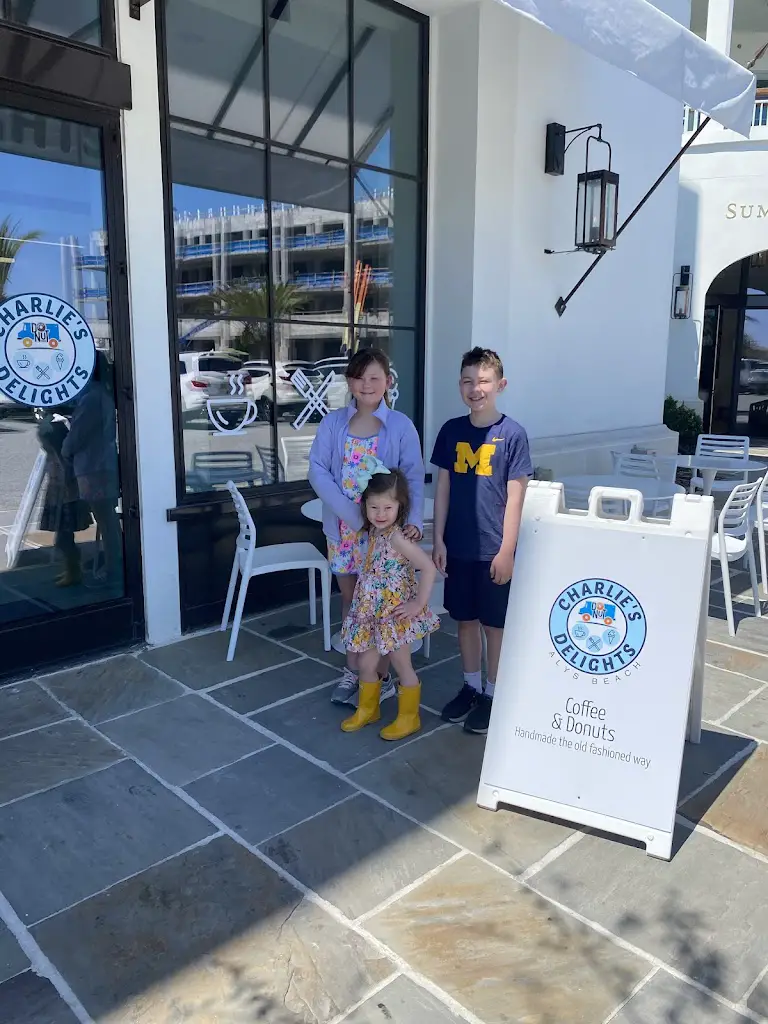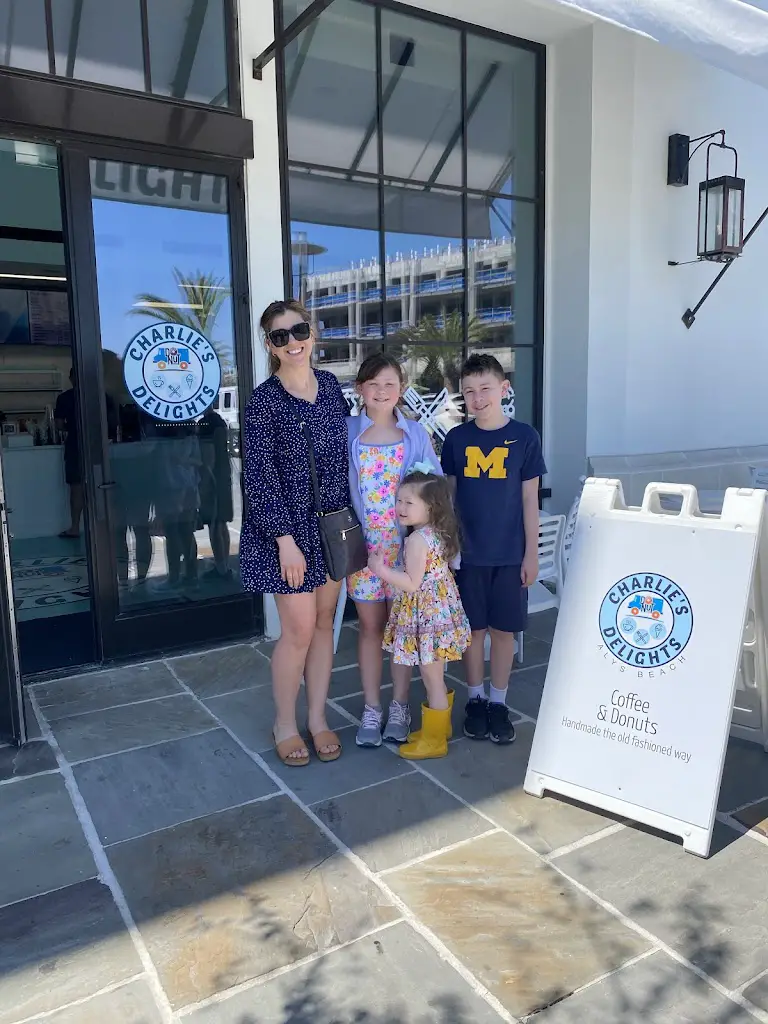 We headed back to the house, relaxed for a bit, made dinner and then…you guessed it, headed out on our bikes yet again.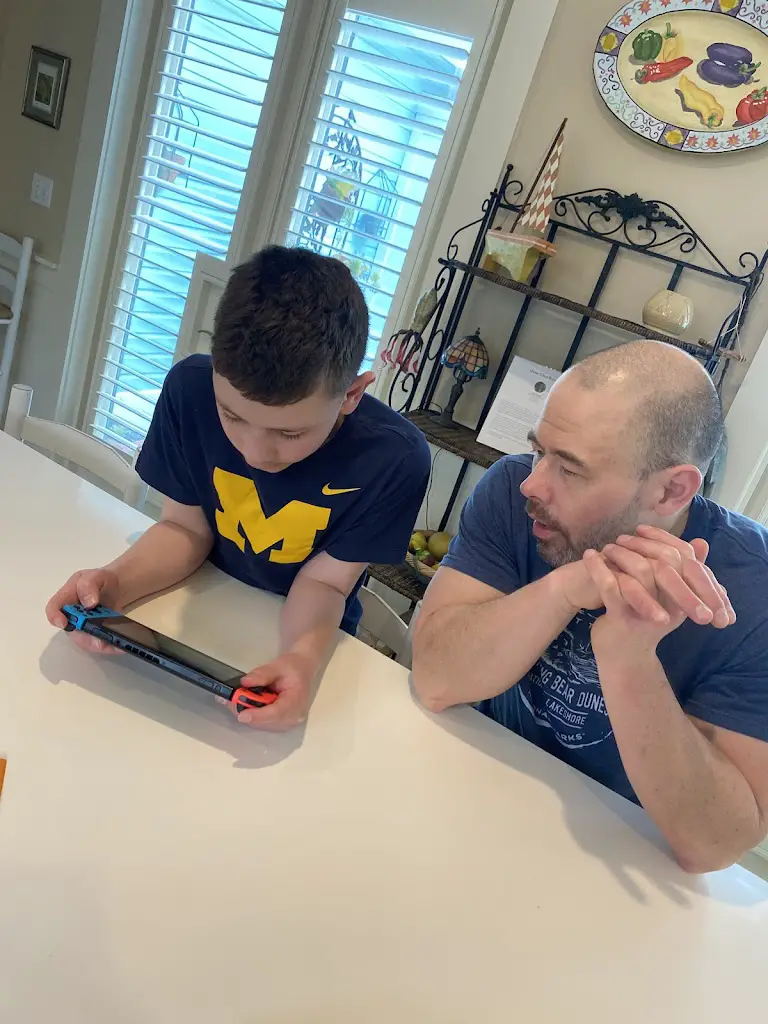 This time we rode over to Watercolor.  We adored this area, it was pretty and peaceful and quiet.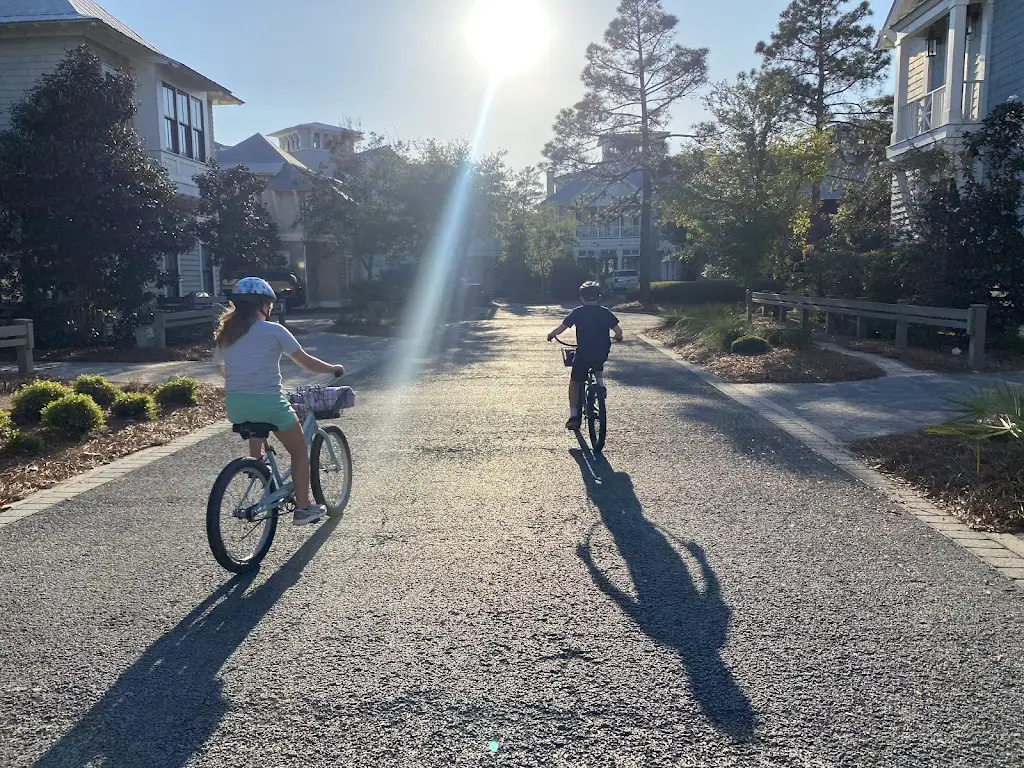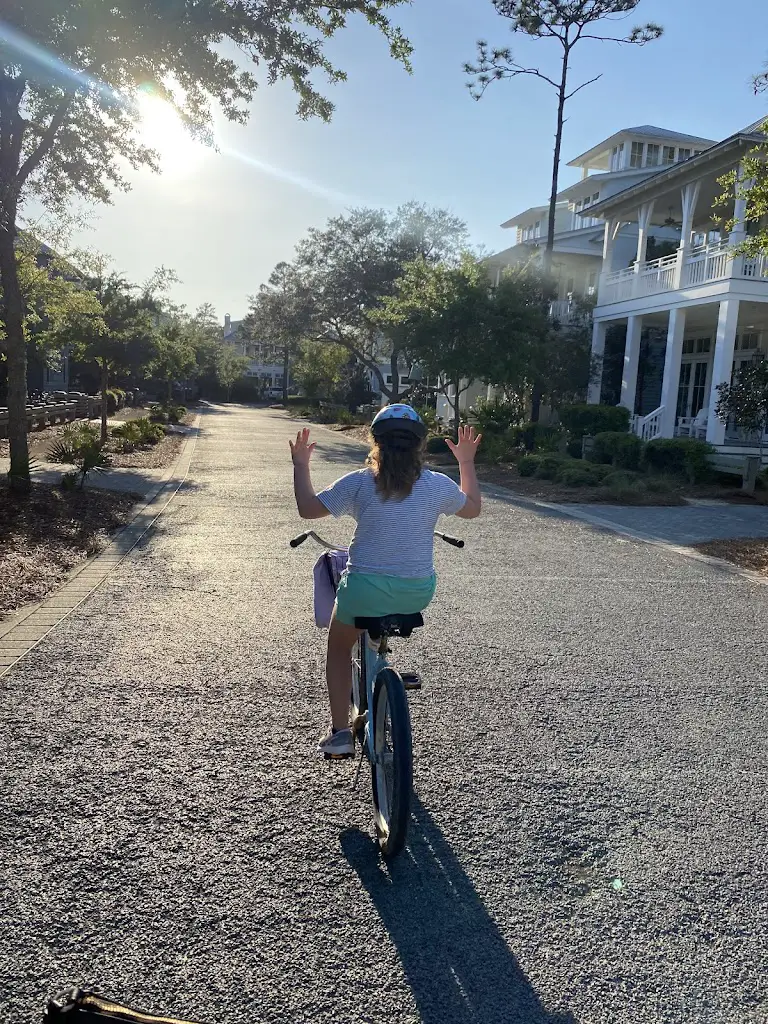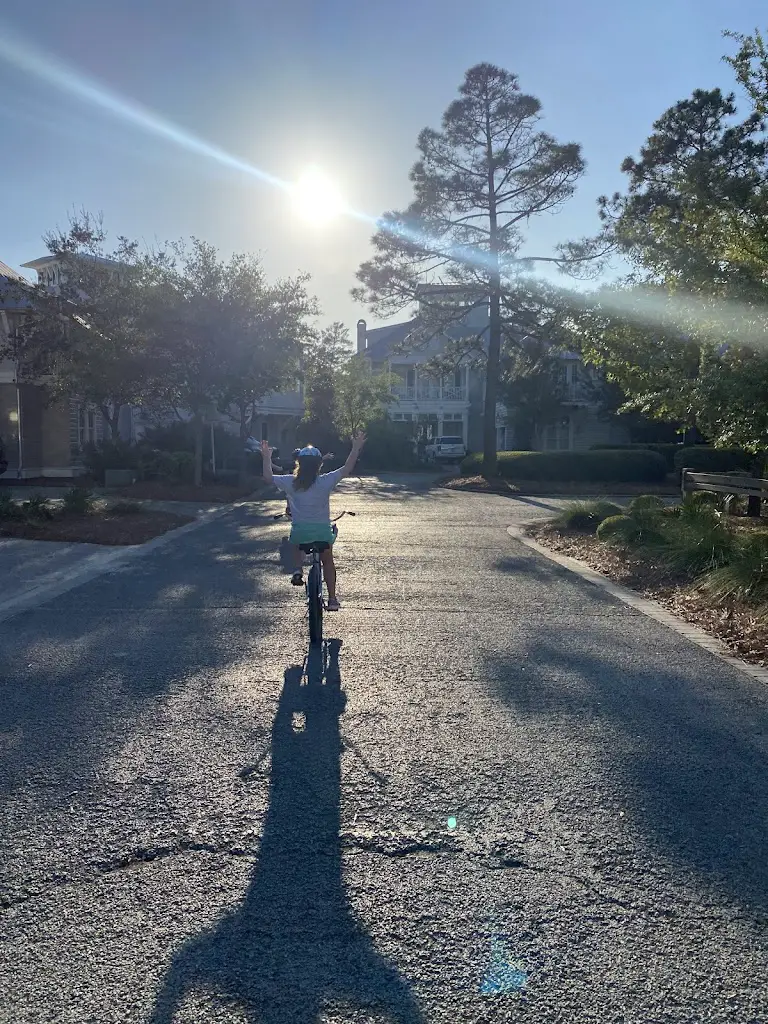 Gorgeous!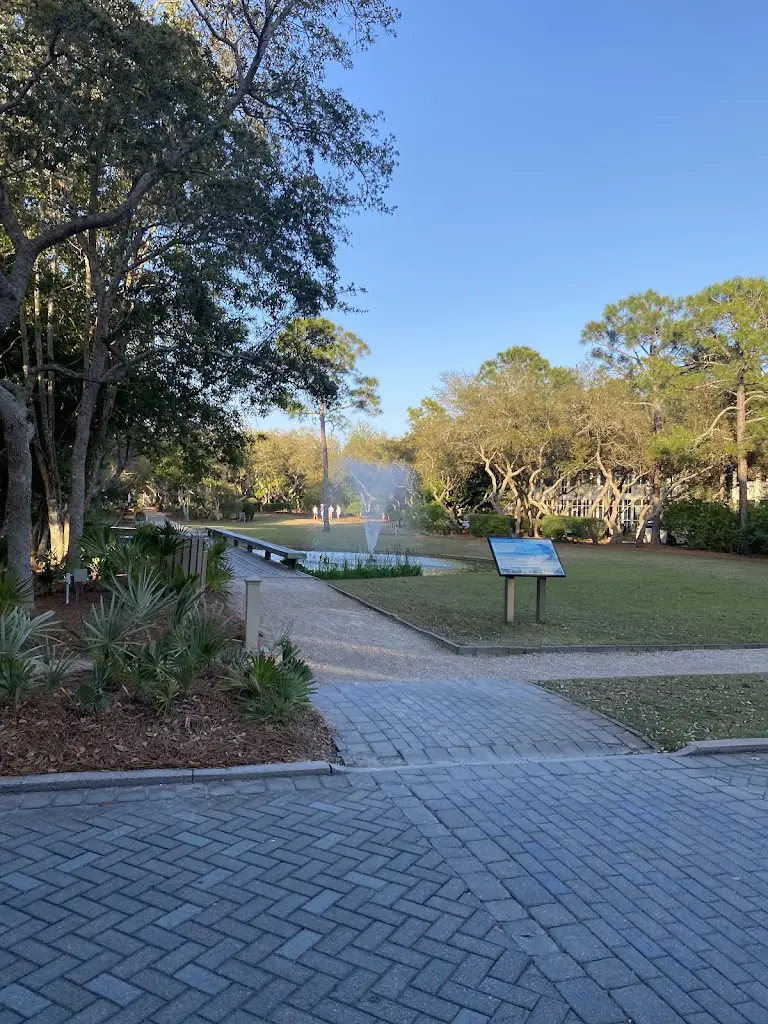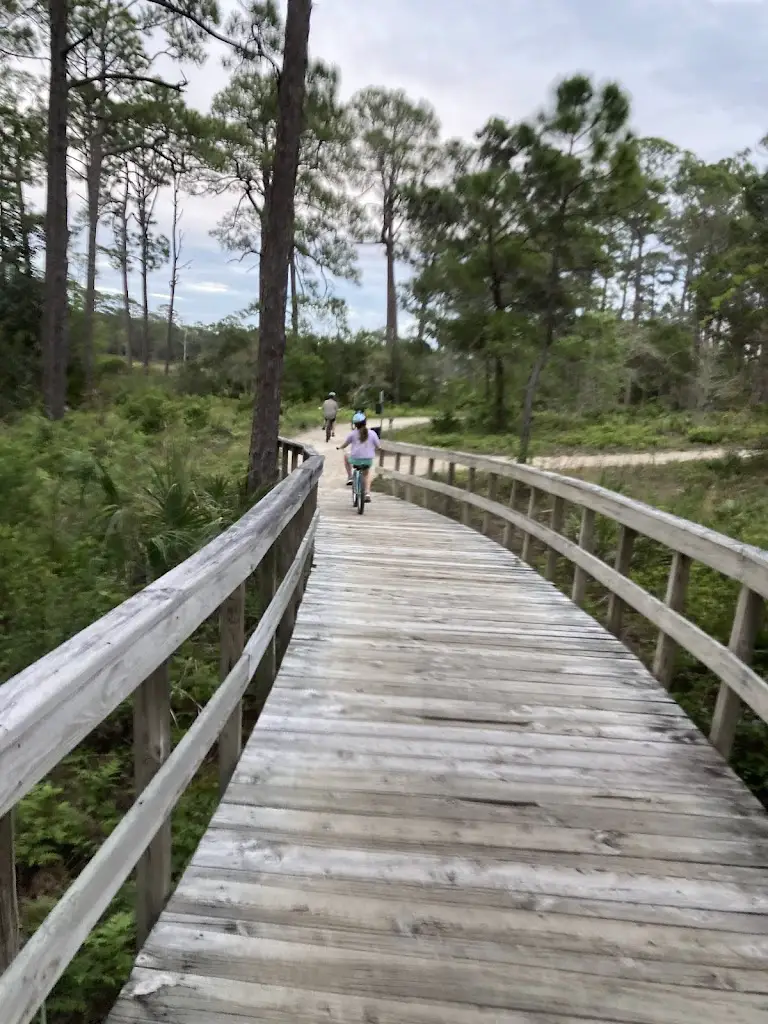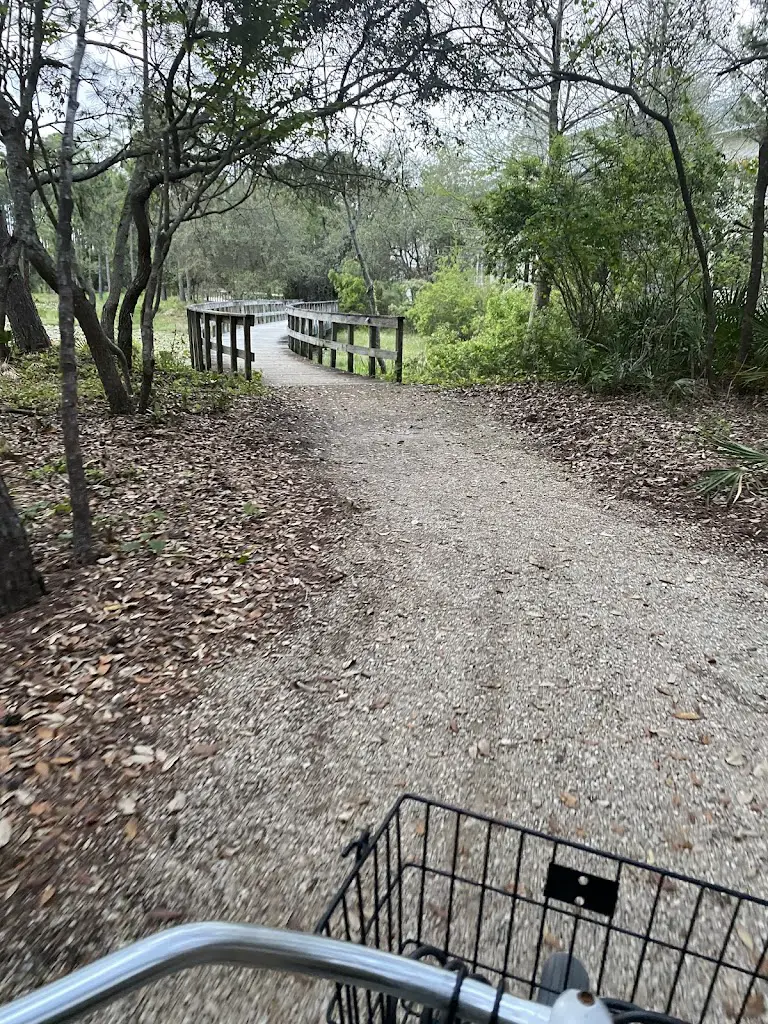 I led the way and wouldn't you know it?  We ended up in the heart of this beautiful place all over again!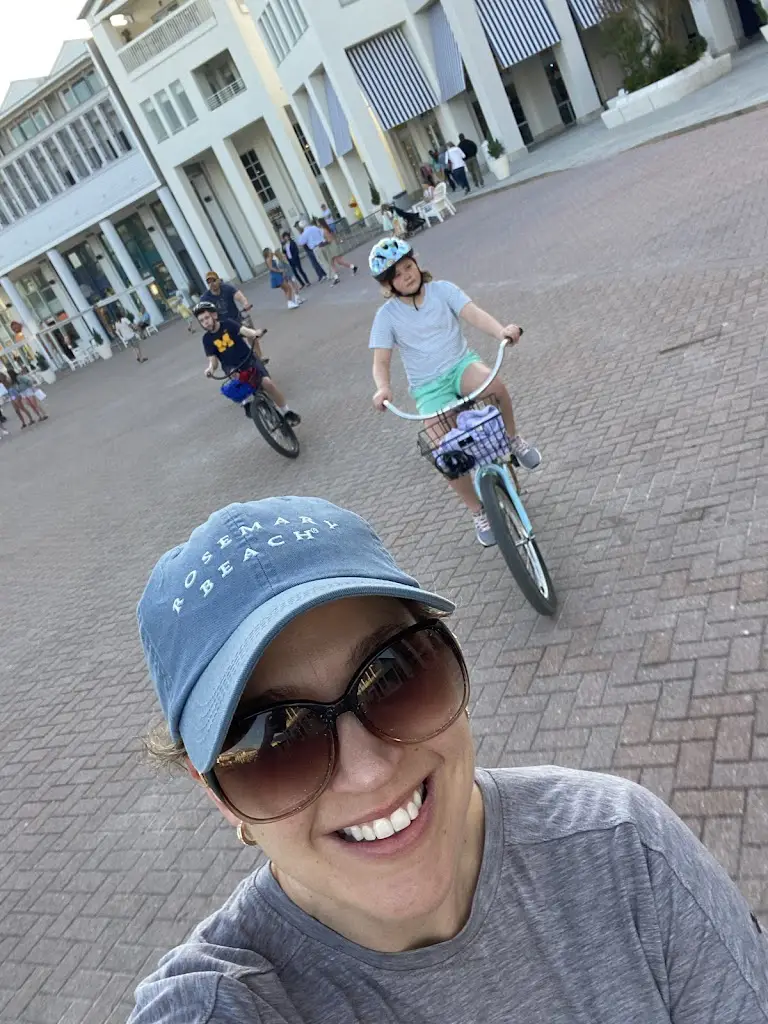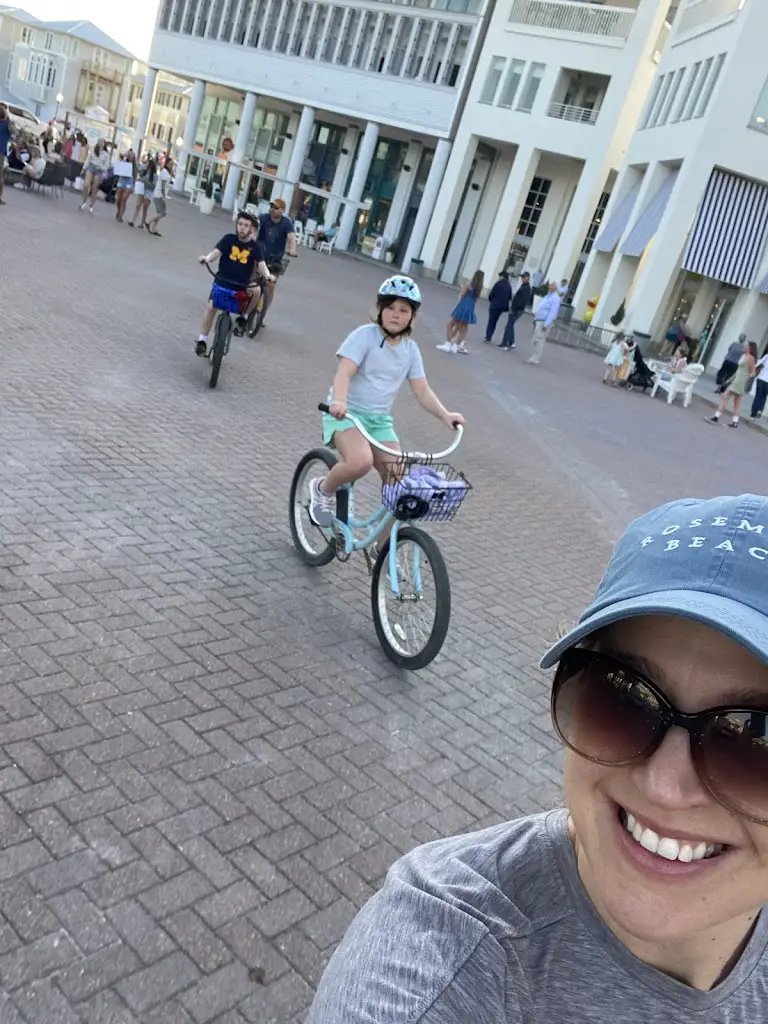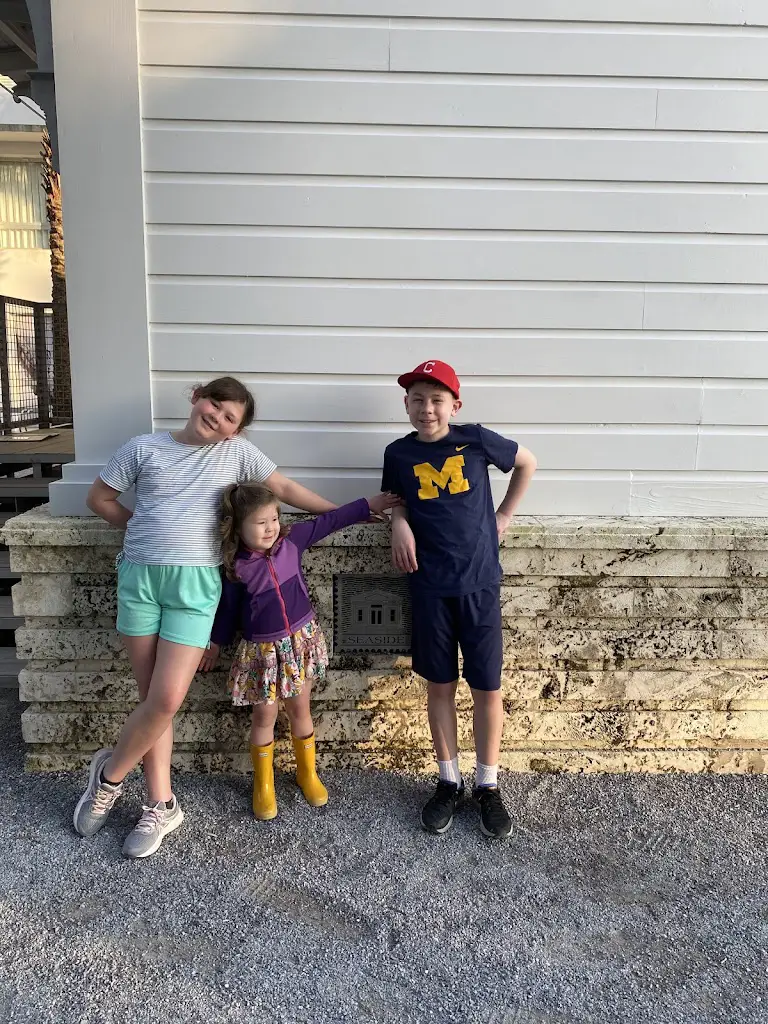 So cool!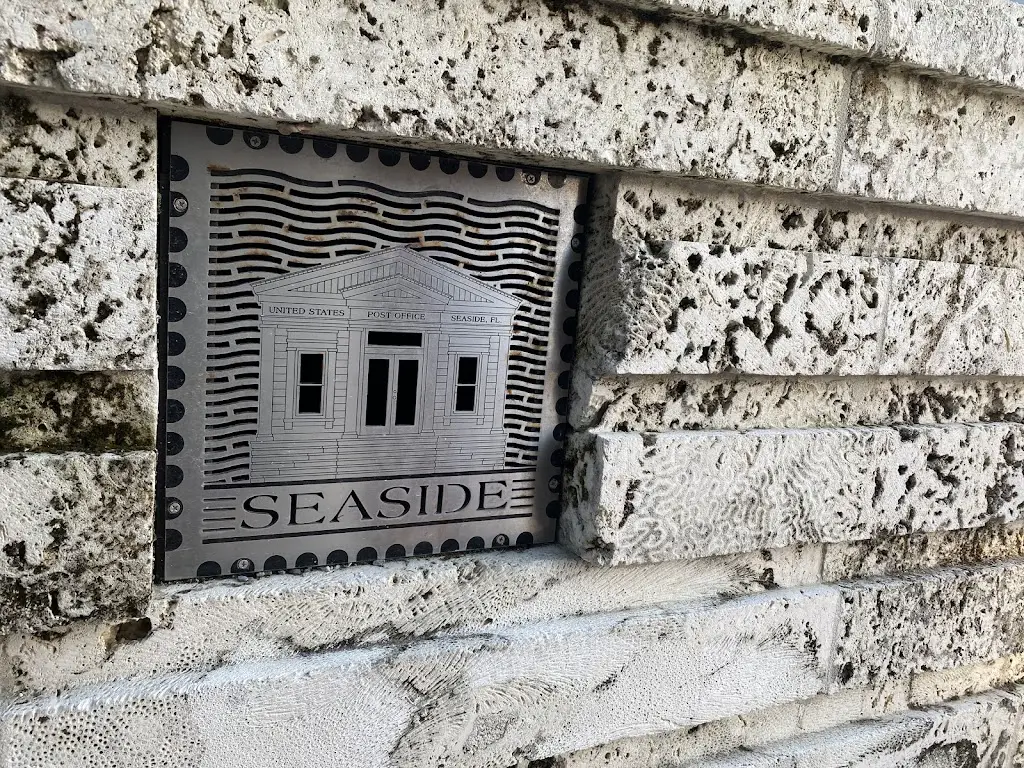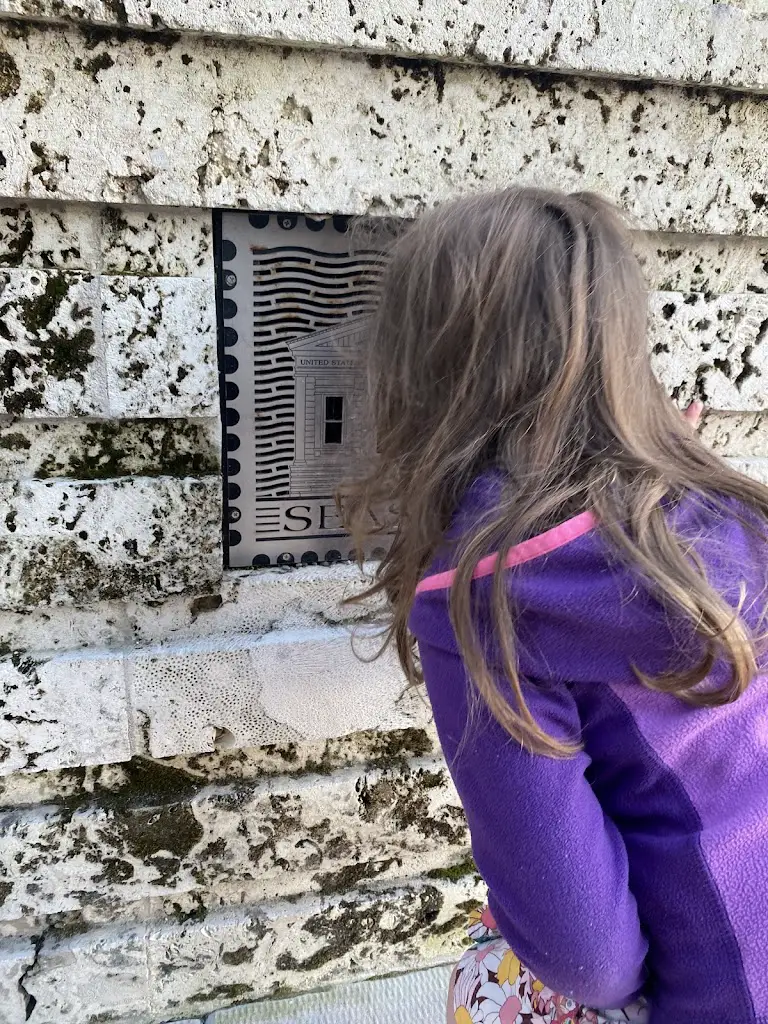 There was awesome music being played for all the kids, it was kind of like Raffi.  Henry and Jane took to the stage.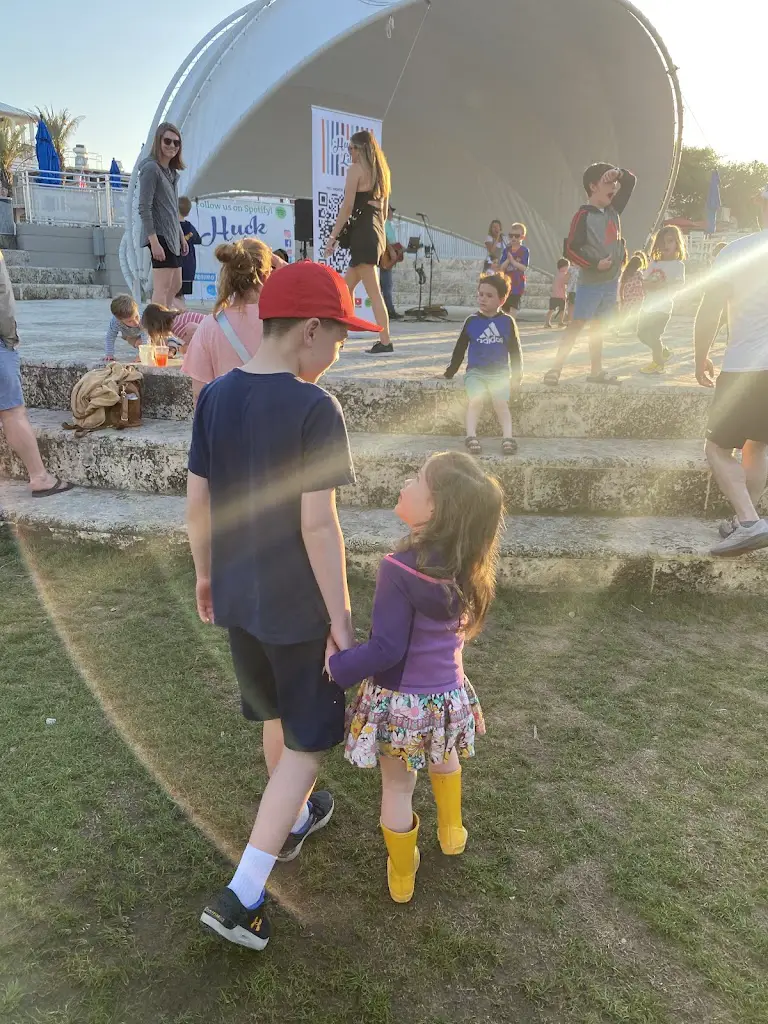 They danced and danced and danced!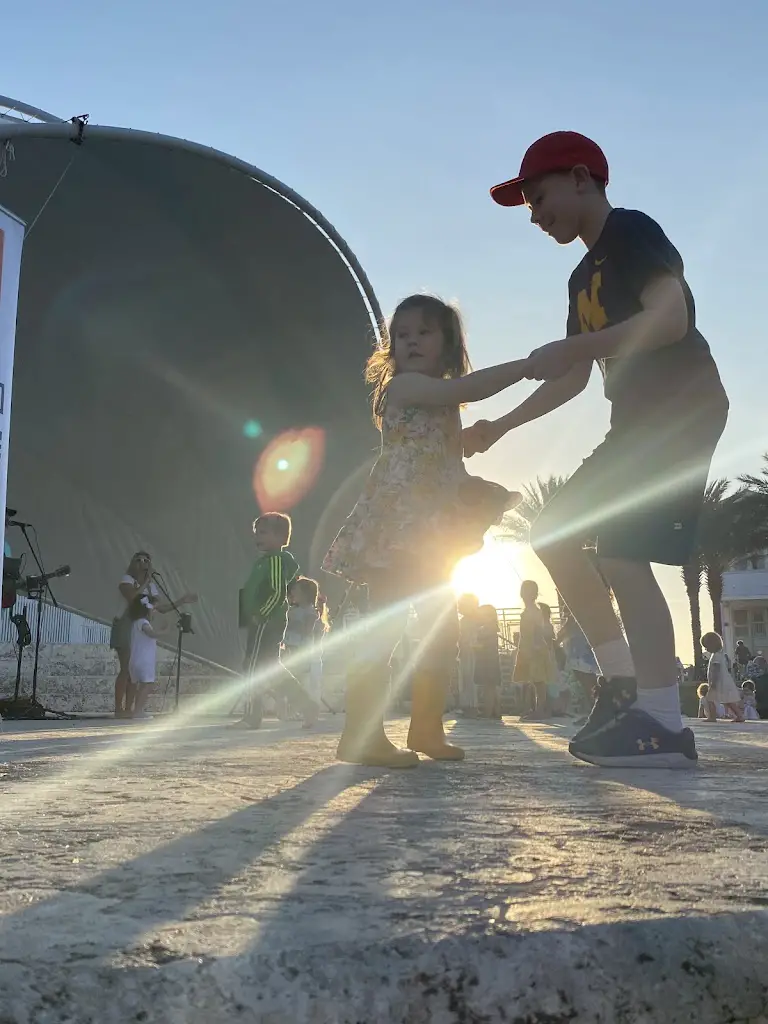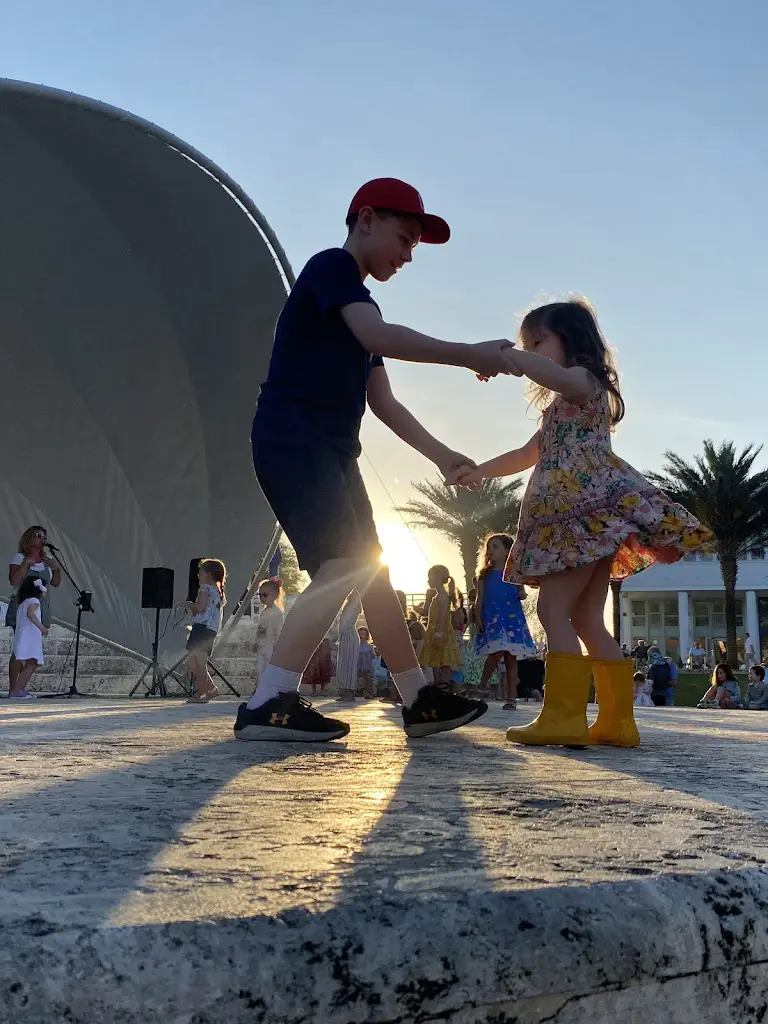 I thought about not sharing this one, since I had forgotten to put little shorts under Jane's dress, but it's just too precious and funny!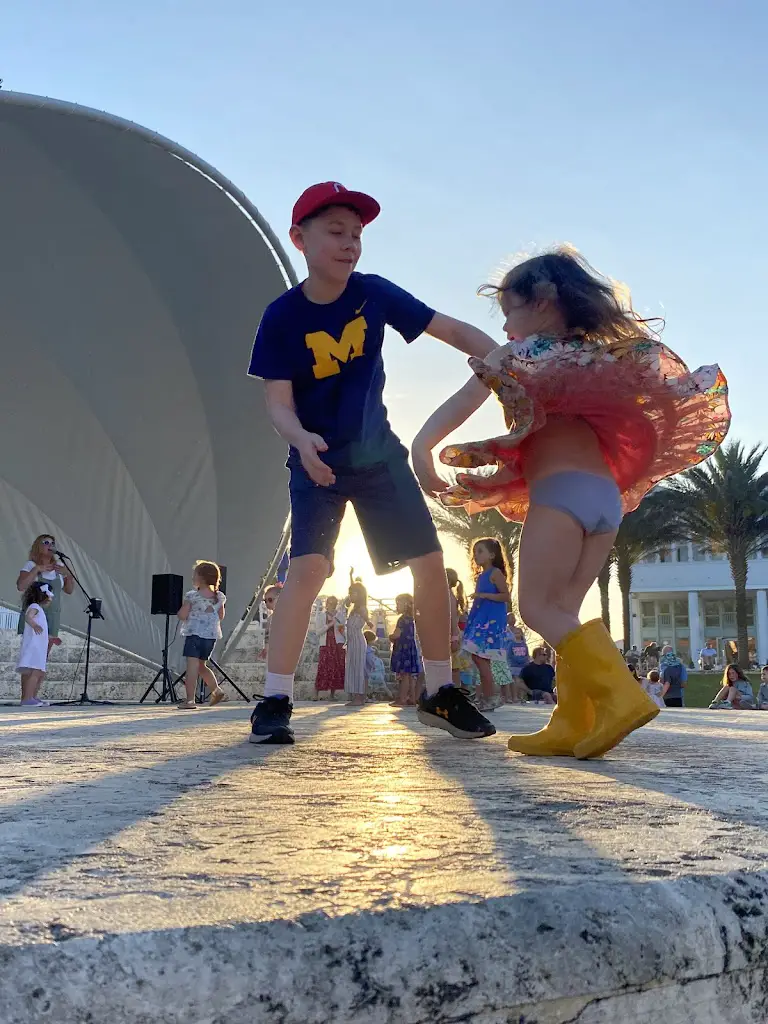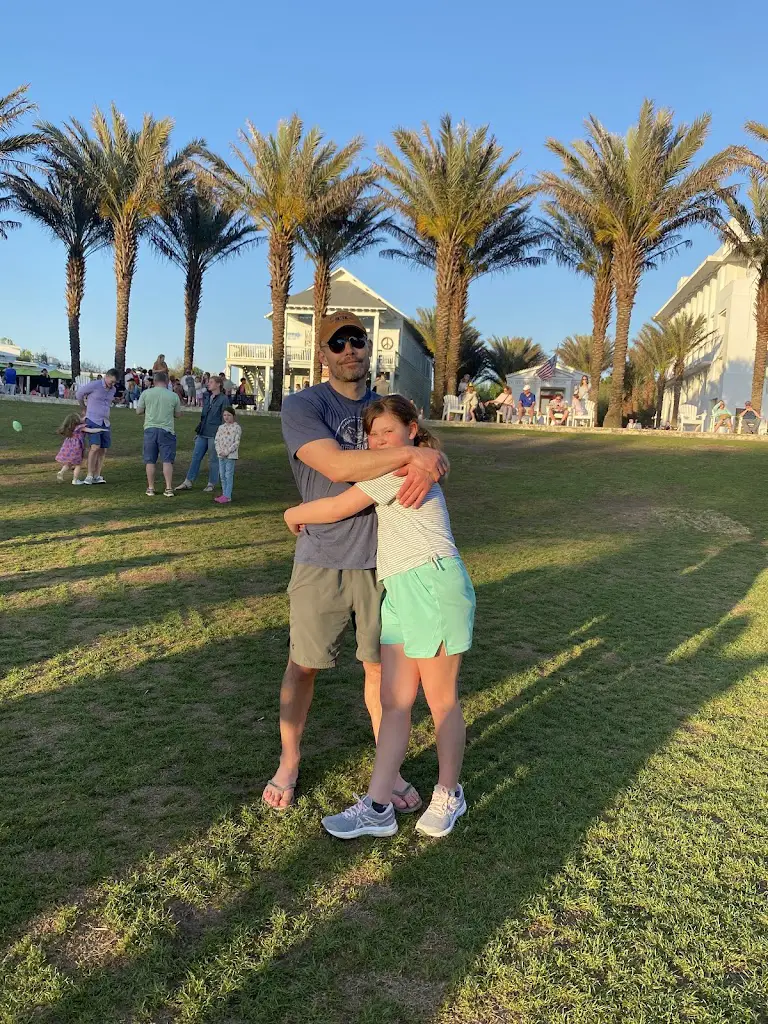 Even more love!  I love how much they've always enjoyed dancing together!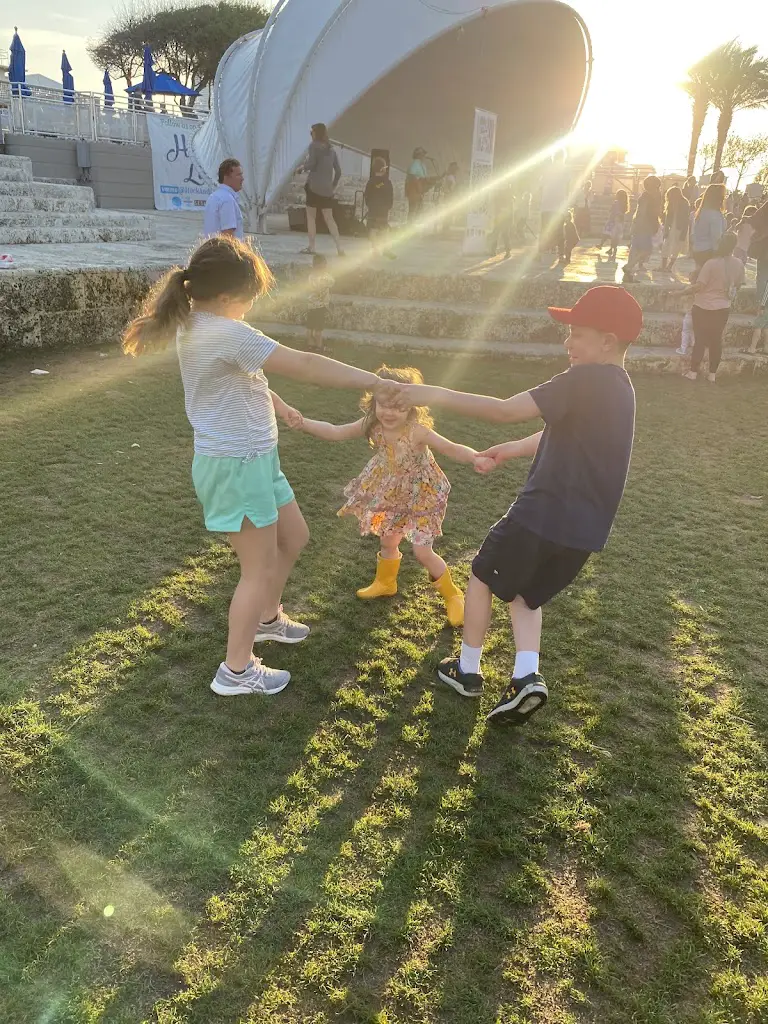 While the kids finished dancing, Jon told me to go get my Seaside sweater and that's exactly what I did, sans kids.  It was like a mini vacation within a vacation!  Oh the thrill!  LOL!  Buy for real, I'm so happy to have FINALLY purchased a sweater from 30A!  I feel like I'm officially part of a club!
We took pictures…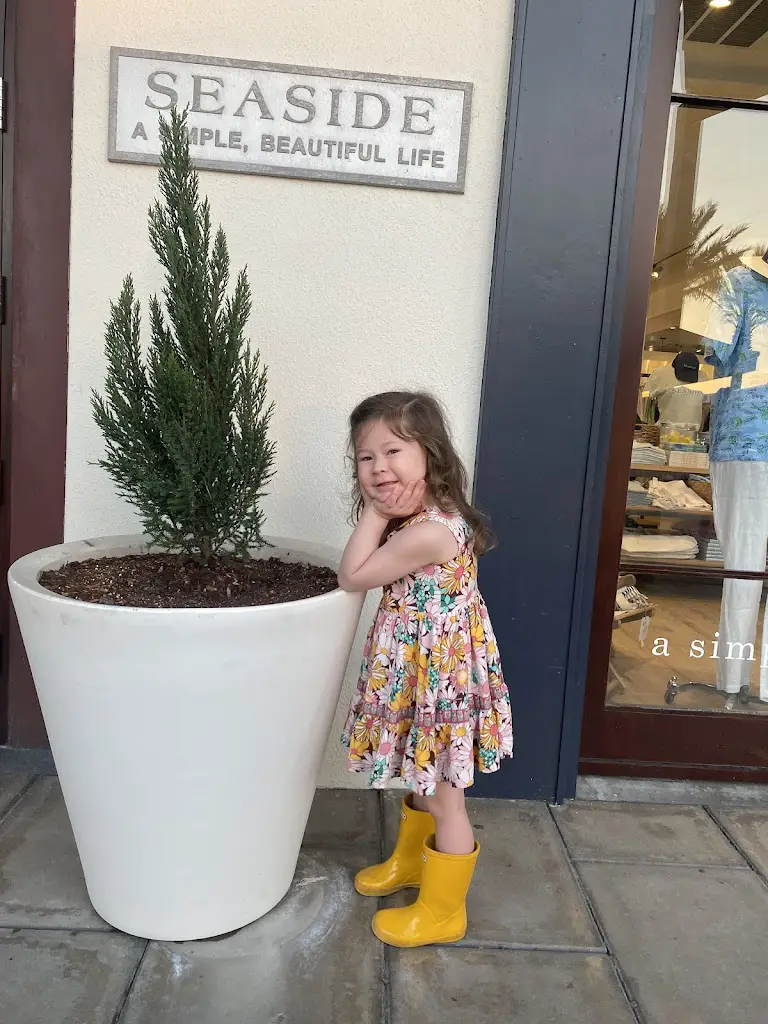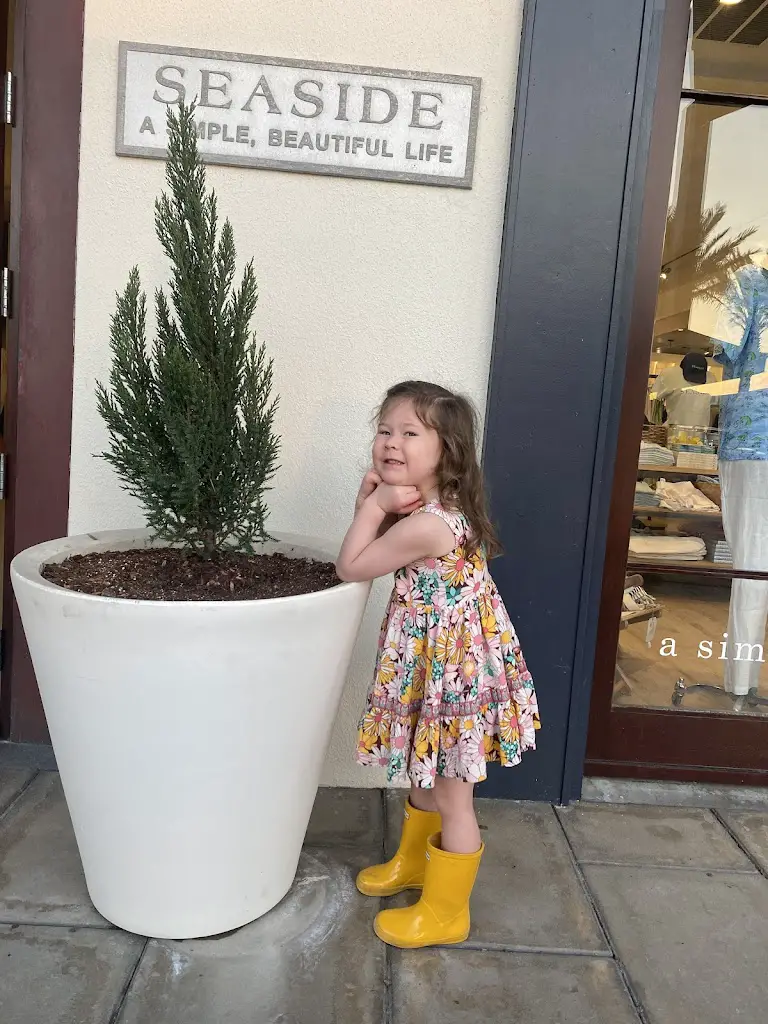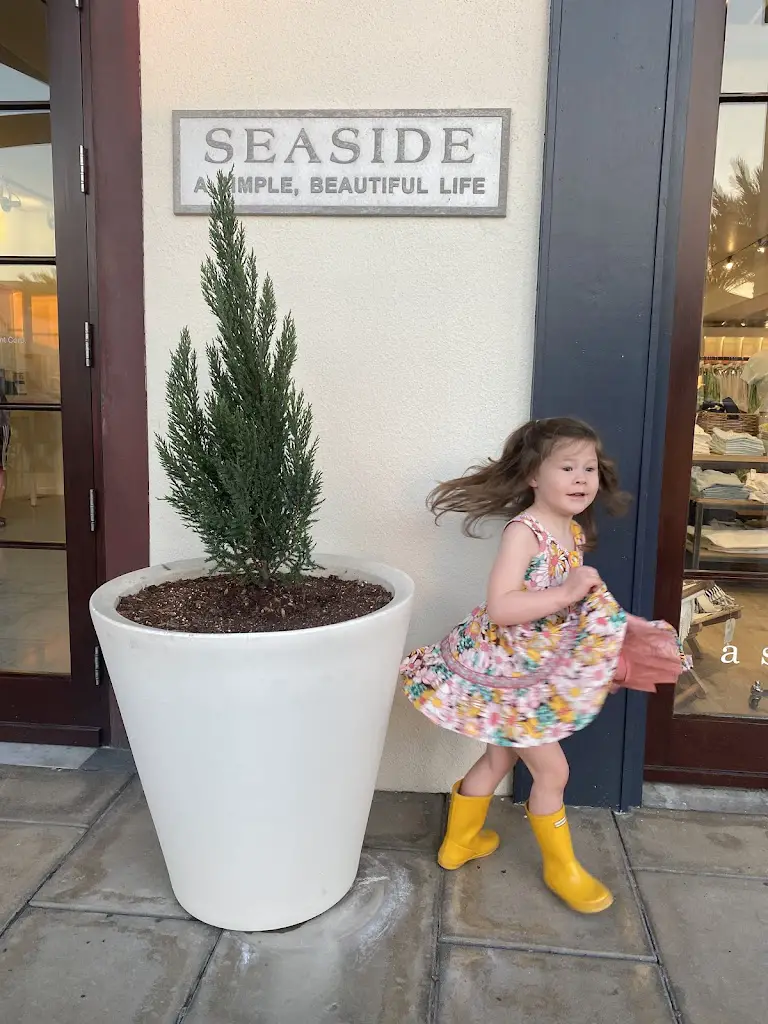 This picture of me is sooo not as cute as Jane!  Hahaha!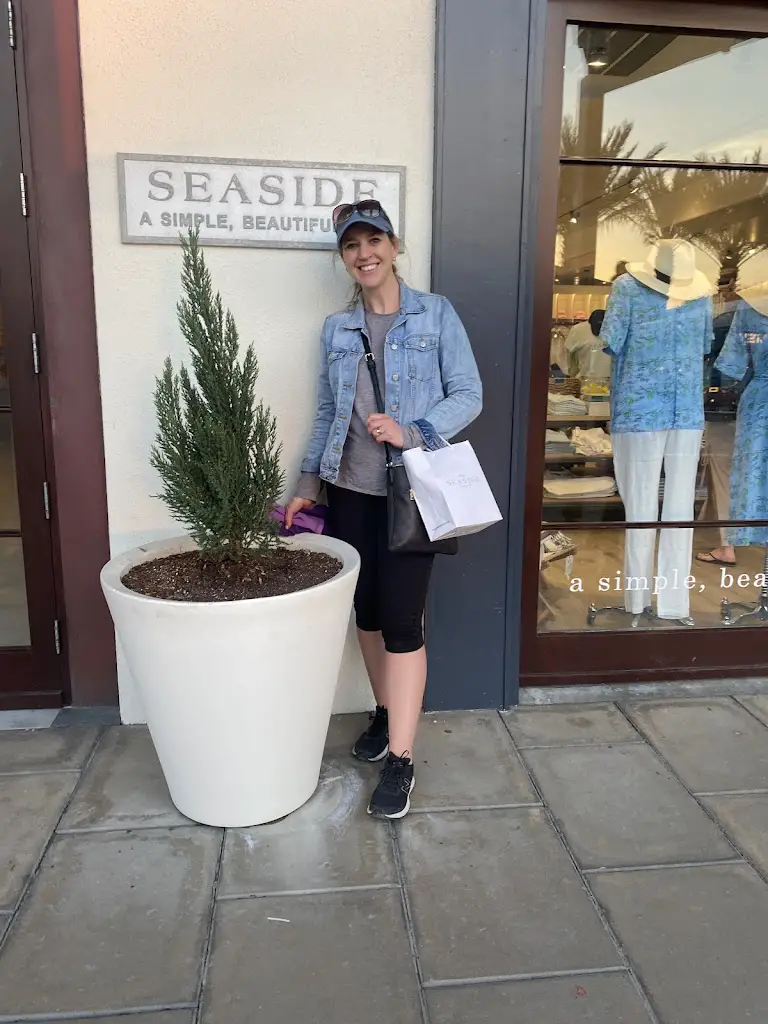 It had been another beautiful couple of days.  We headed to the rooftop deck for a quick sunset picture and breathed it all in!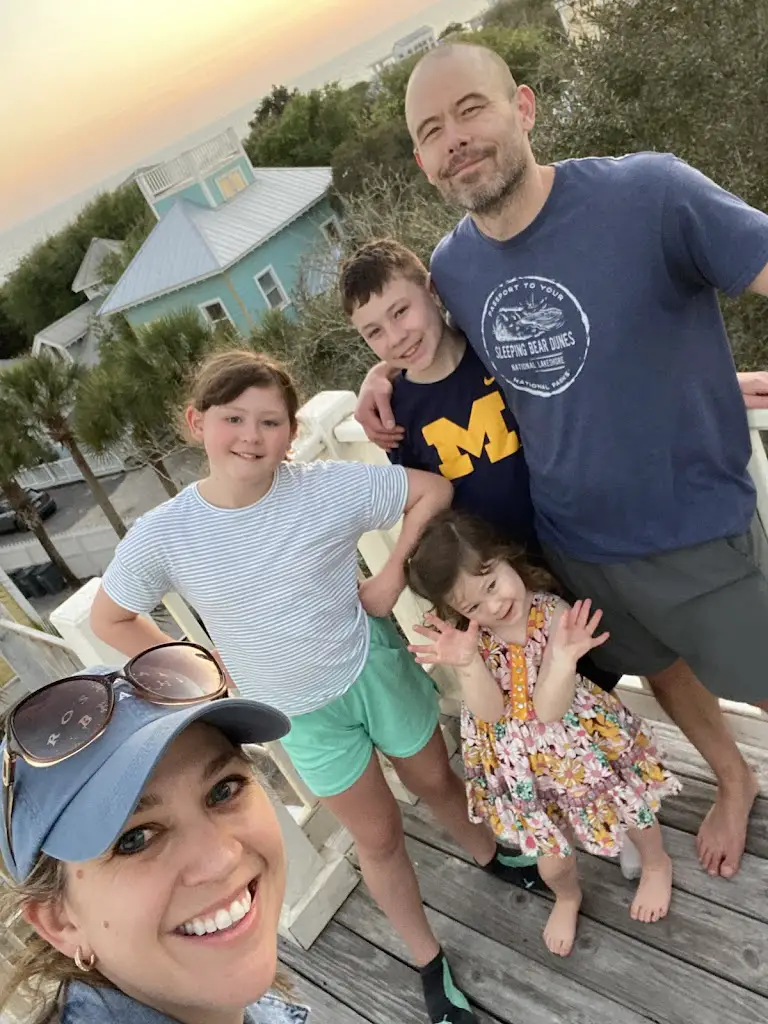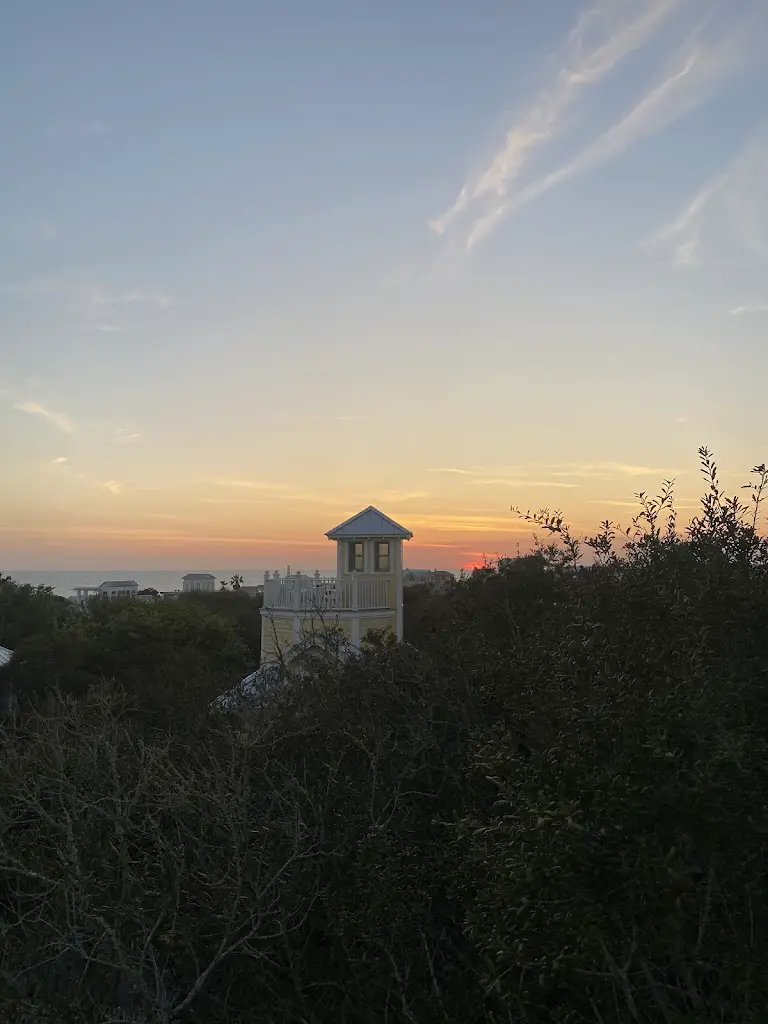 My besties!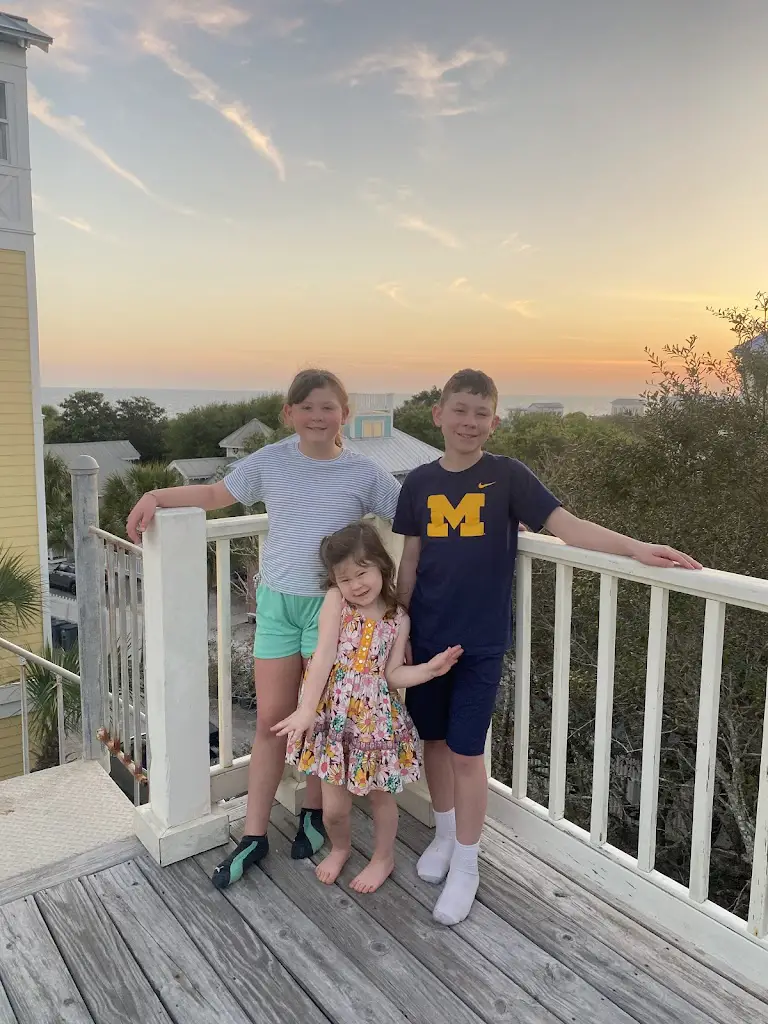 It was a perfect night!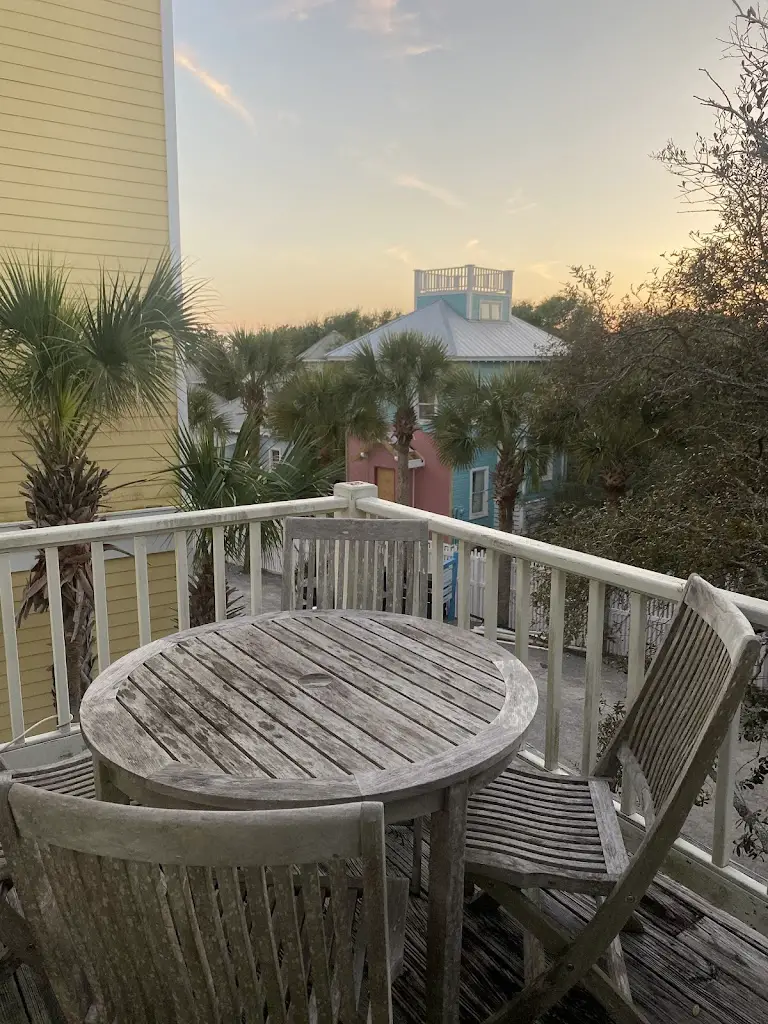 We ended the night with a kid-friendly movie…
…and then all slept well from the sun, sand and salt!
Thanks, as always, for sticking around!
One more recap to go!  Woohoo!
Marie 🙂