Today's Halloween craft of the day is this spooky, but home decor chic, Halloween Skull Vase!
This craft involved a visit to the dollar store for this spooky skull, a visit to my garage for some spray paint, a quick rummage through my knife drawer and then I headed out to my backyard to accessorize!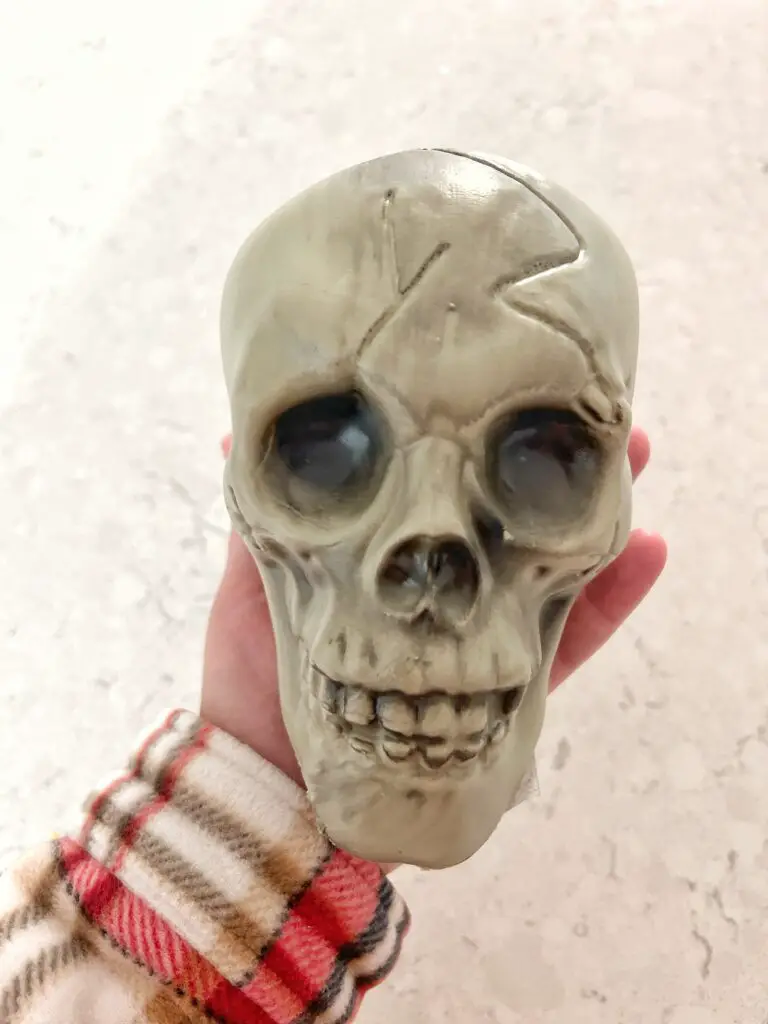 The first thing I did was cut a circle into the top of the skull …that sounds spooky and creepy in and of itself! Yikes! It was easy and quick and it doesn't have to be perfect. Next, I headed out to my garage and found some white spray paint and gave this little lady a quick makeover!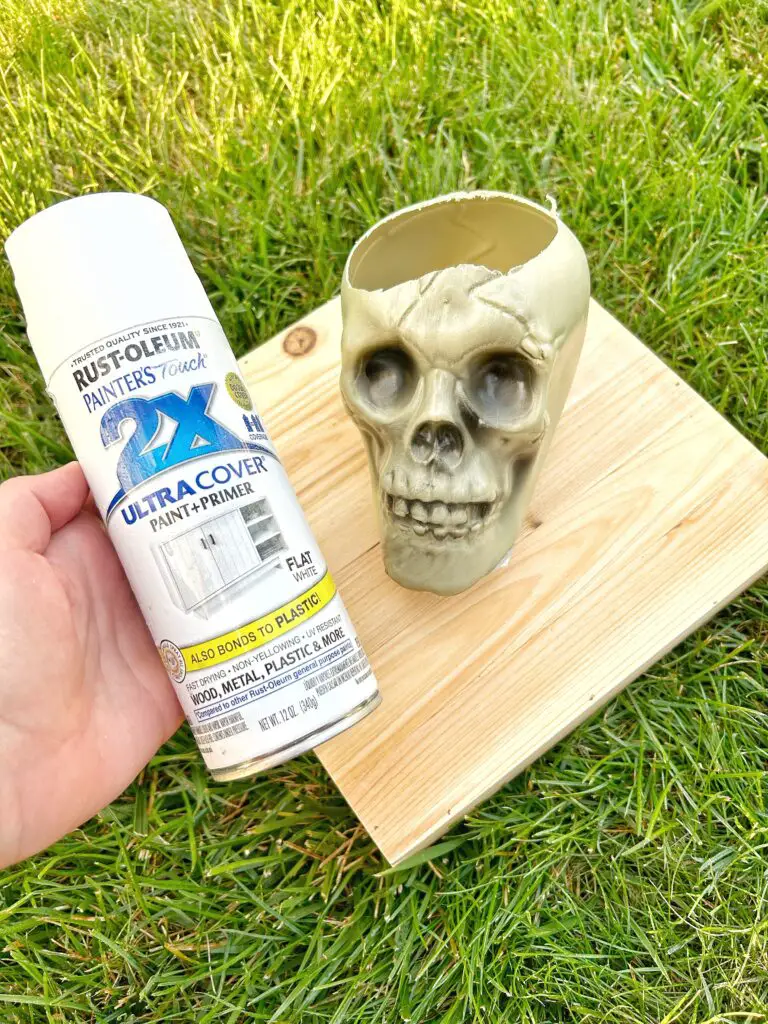 Once dry, I added some rocks to the bottom of the skull for added weight since the spooky Halloween Skull Vase was so light.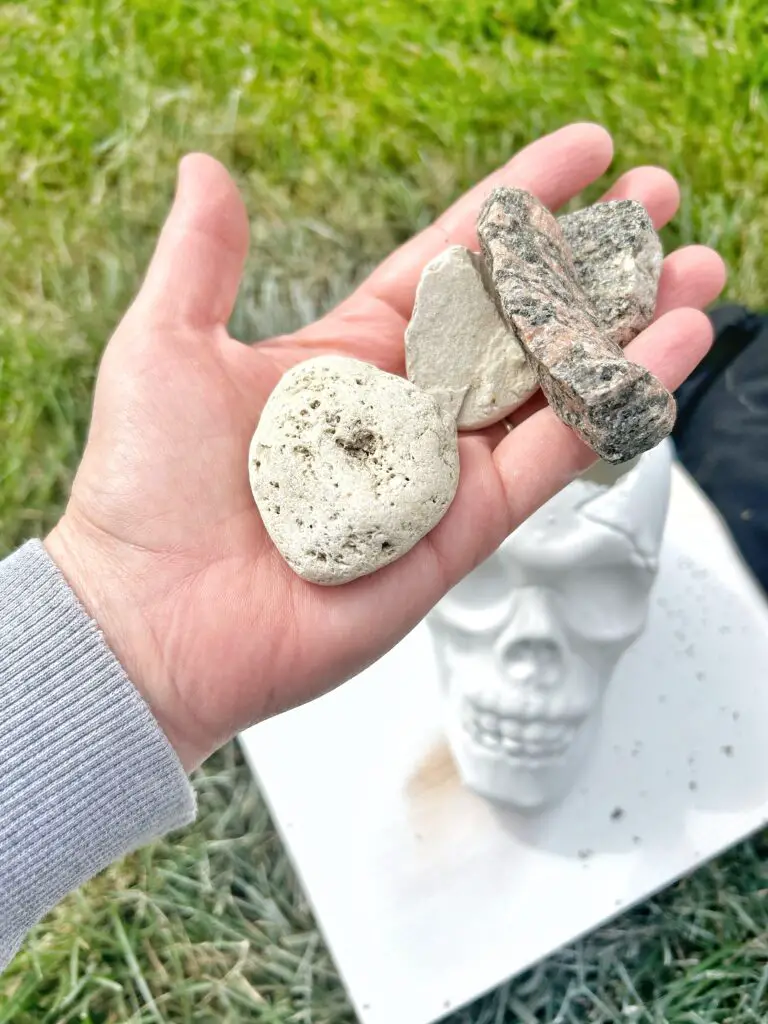 My backyard hydrangeas had been showing off, so I decided to incorporate them into this fun little craft!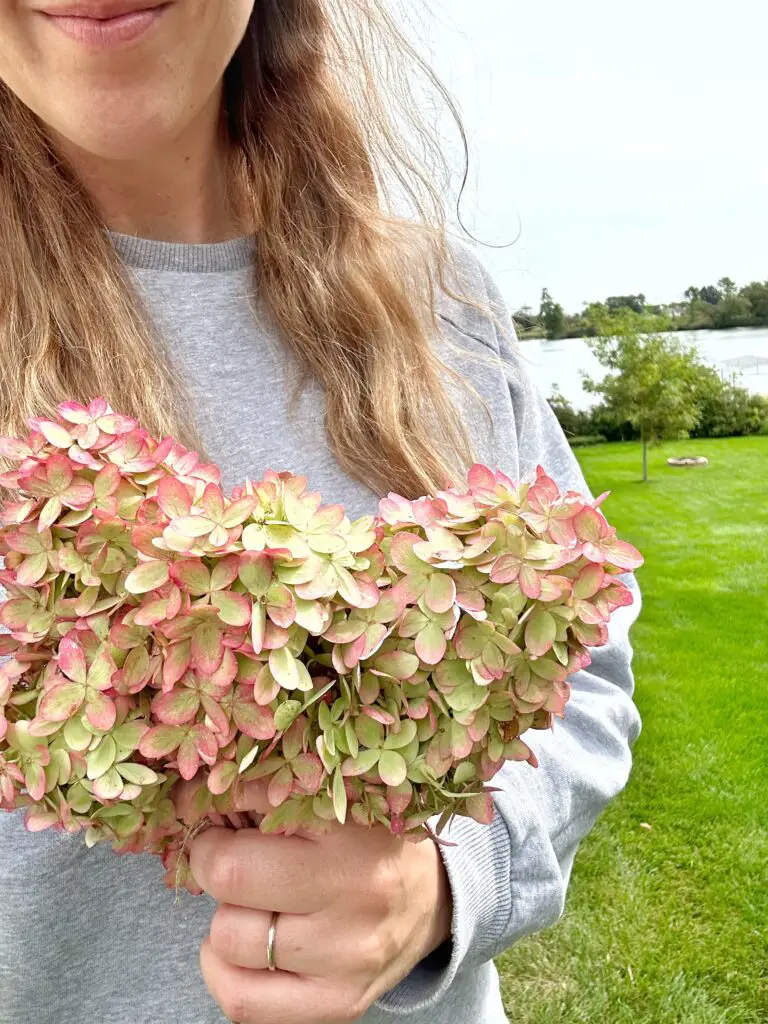 Jane helped, too. 🙂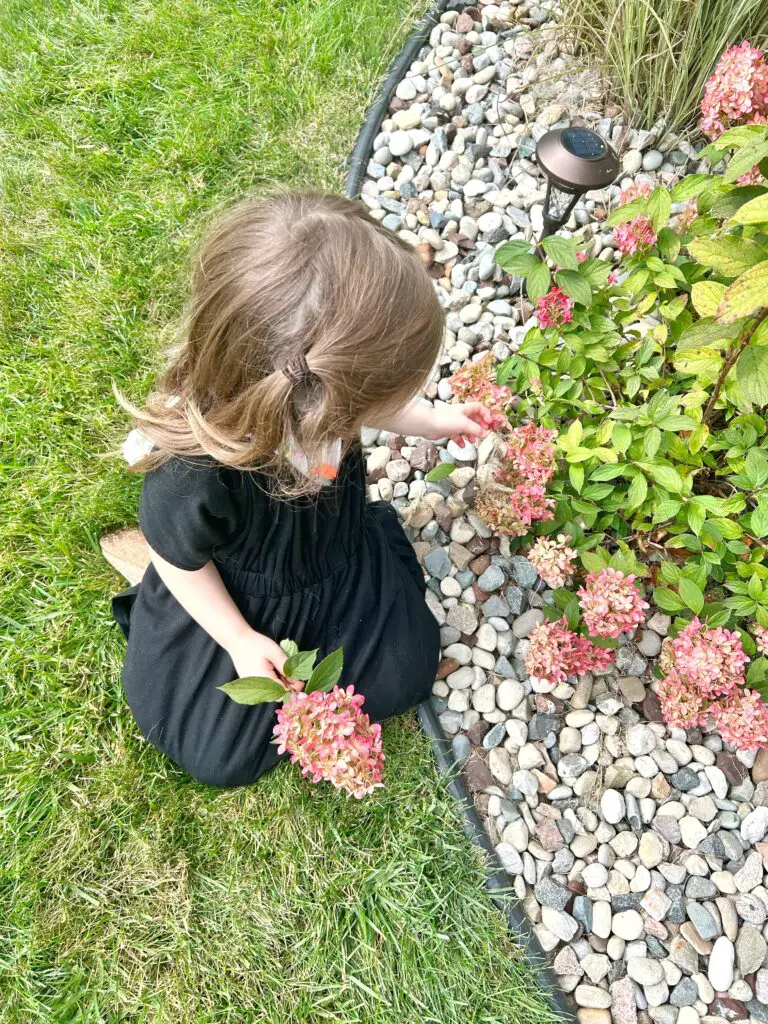 I mean!!! Look at her! If she's not the fanciest skull I ever did see…!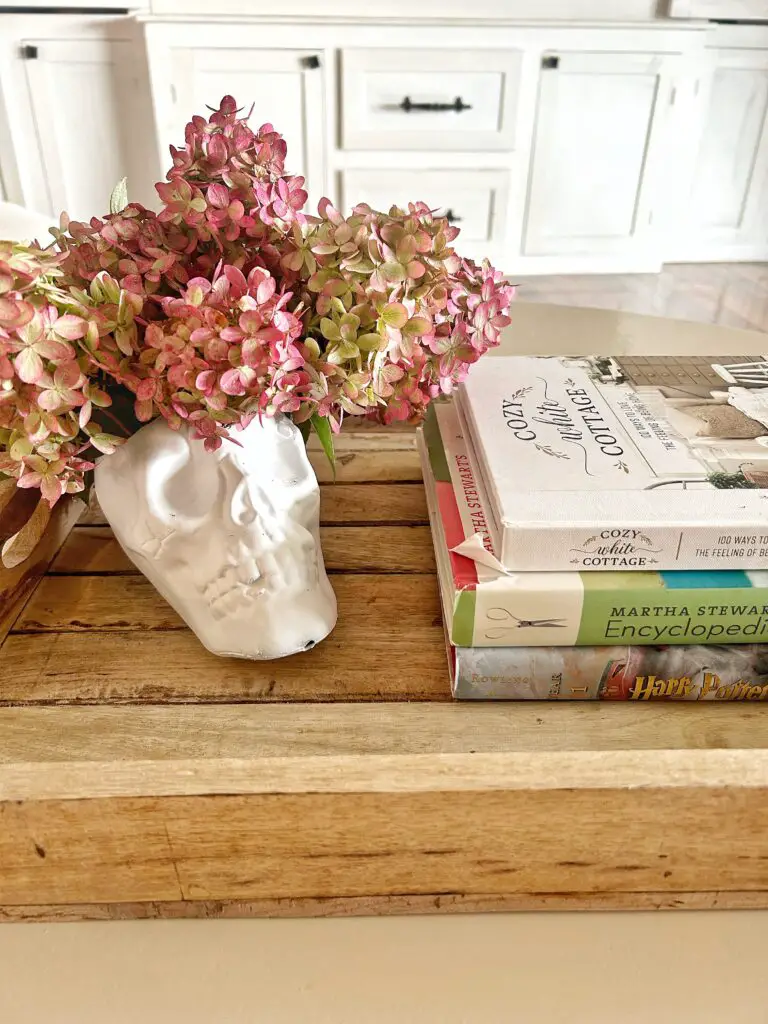 I absolutely LOVED this Hallween craft! It cost me a less than two dollars and it really makes a statement!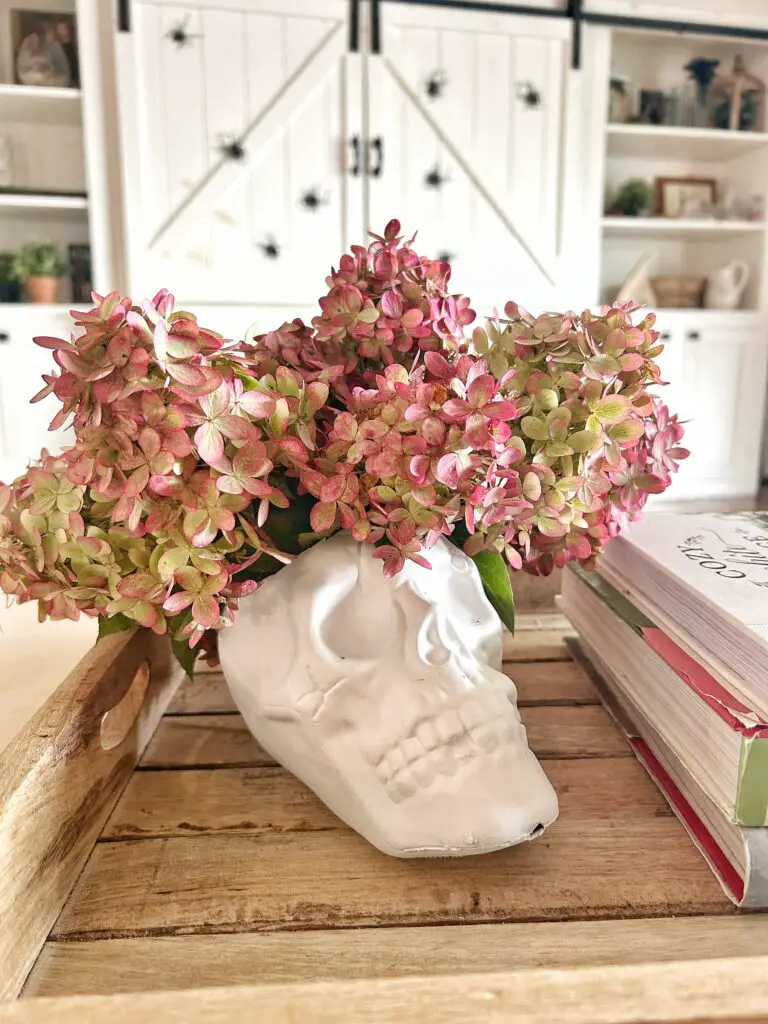 Thanks for stopping by today, friends!
Have a spooktacular day!
Marie 🙂
I'm linking up with Hello Monday // Two Chicks and a Mom // Reinvented Delaware // Inspire Me Monday // Inspire Me Monday // Wednesday Link Party // Inspire Me Monday // Anything Goes // Wonderful Wednesday Link Up // The House on Silverado // Life as a Leo Wife // Encouraging Hearts and Home Blog Hop // The House on Silverado // Jenerally Informed // Karins Kottage // A Pinch of Joy // Creative Crafts Linky Party // Tuesday Turn About