St. Patrick's Day Rainbow Graham Cracker
 You guys!  I have a super fun activity treat for you to make with your little ones – A St. Patrick's Day Rainbow Graham Cracker!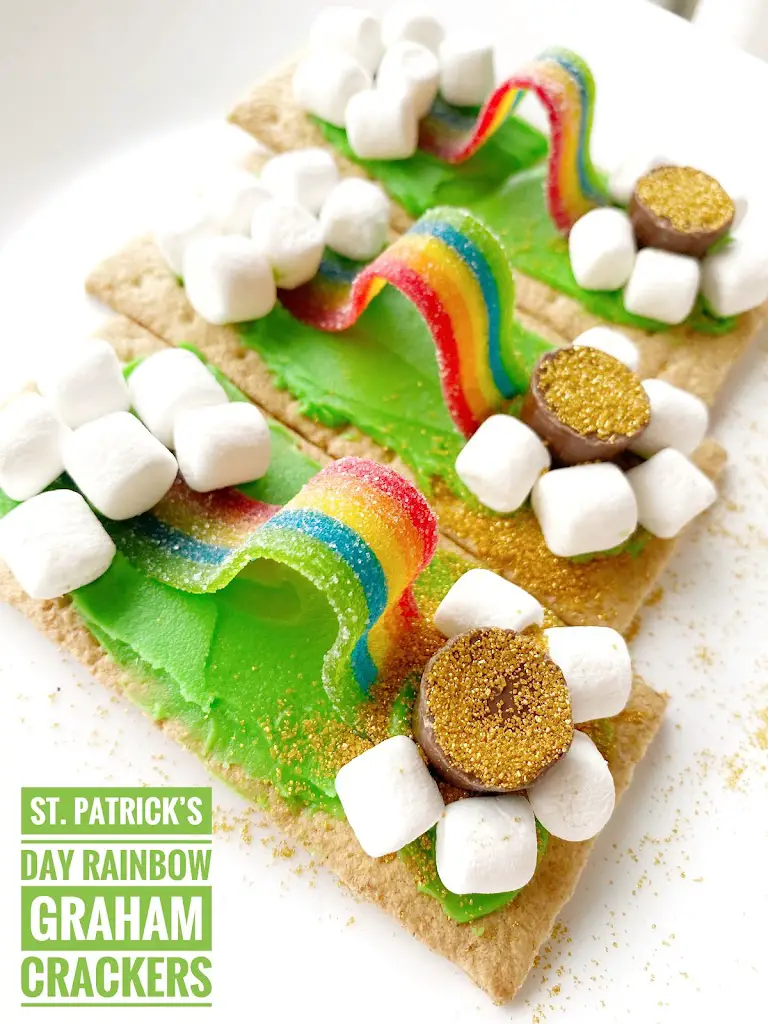 This is a perfect St. Patrick's Day food activity and your kids will love making these!
You'll need any kind of green frosting/icing…I had this green icing on hand so I just went with it.  You'll also need any kind of rainbow candy, Rolos, mini marshmallows and graham crackers (and gold sprinkles, because why not?!)!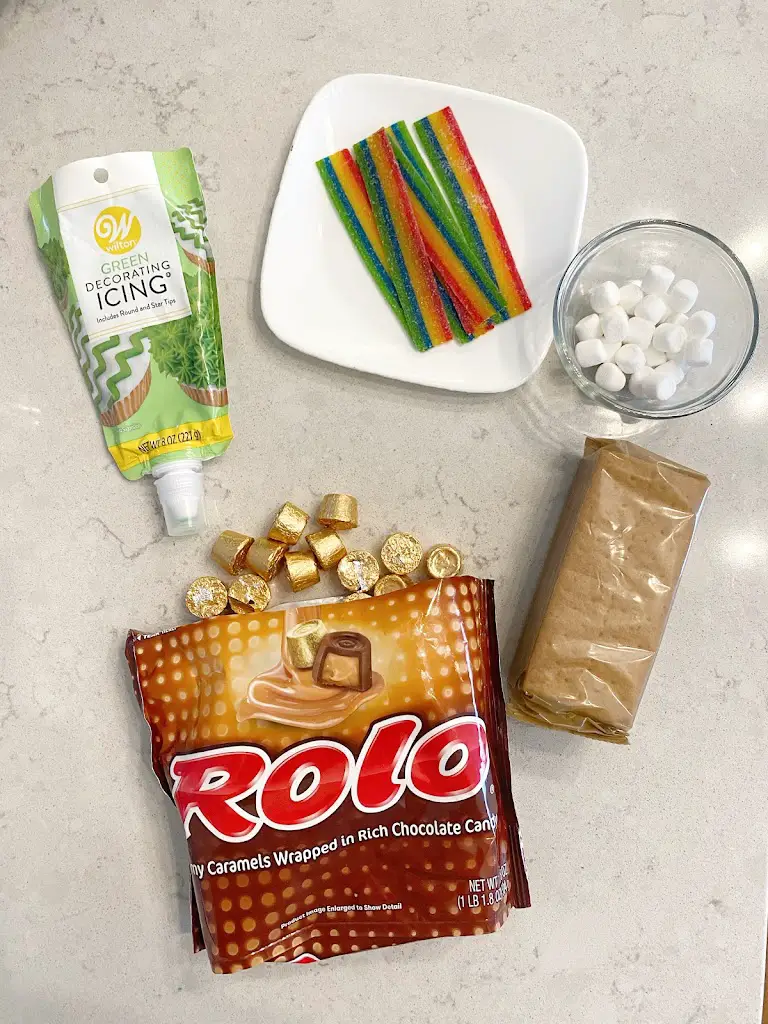 Smooth on your frosting/icing – it doesn't have to be perfect and that's what makes this so fun!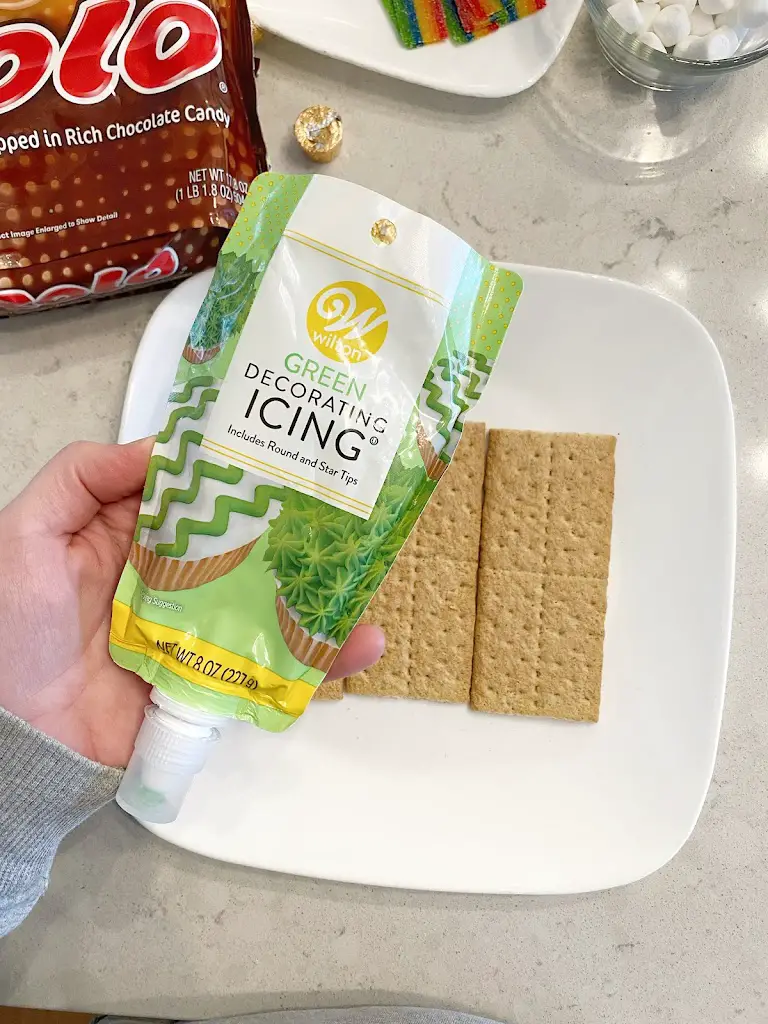 Add your rainbow candy.  My rainbows were a little floppy, so I just pressed the ends of the rainbow into the icing.  Easy Peasy!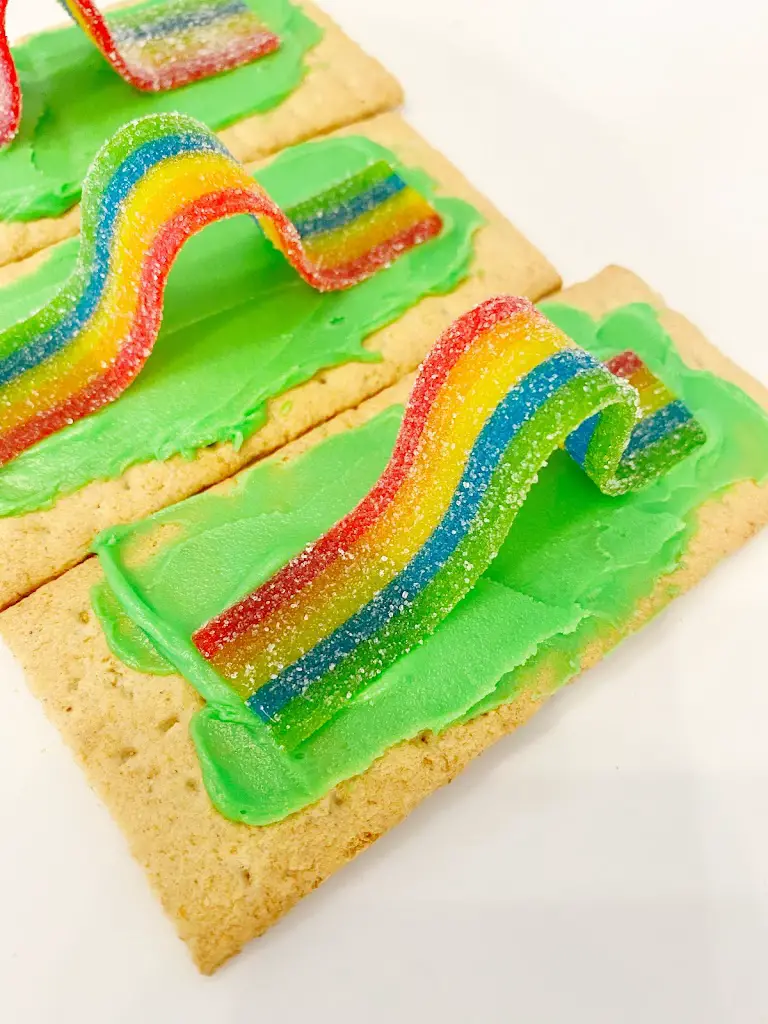 Add the marshmallows, unwrap the Rolo and place them on the frosting/icing.  I smooshed some marshmallows into the icing, but adding a little bit of frosting to the bottom of the some of the marshmallows and Rolos could help it all stay in place.  As you can see, I added icing to the bottom of the Rolos.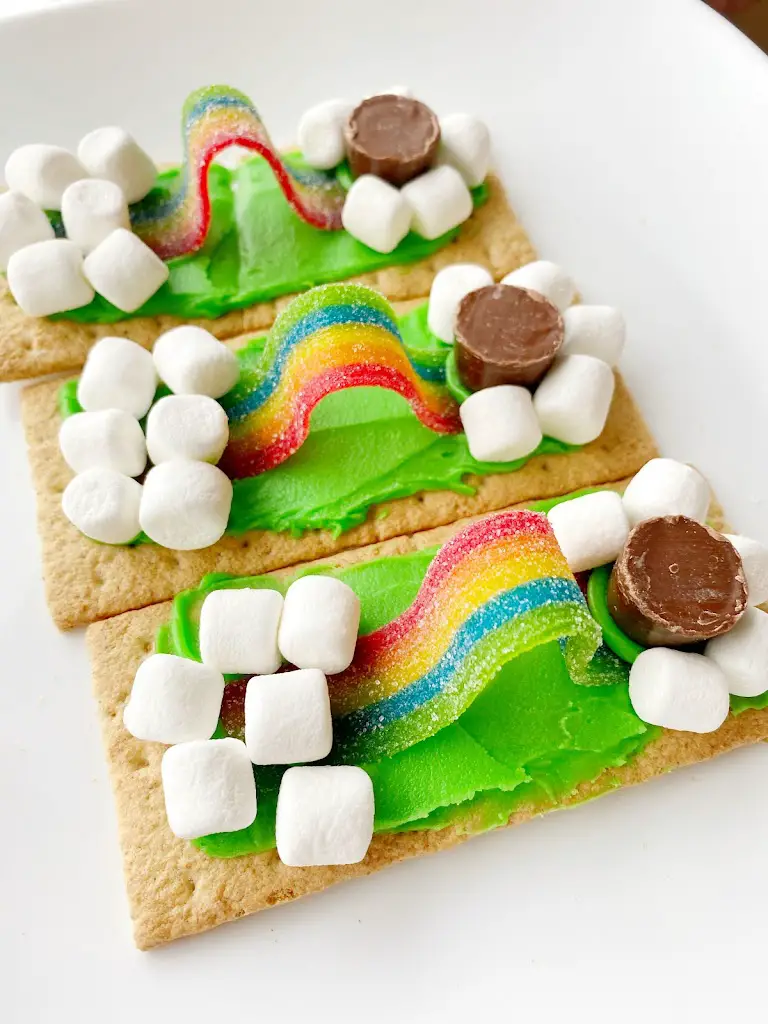 Next, if you're feeling extra, add gold sprinkles to the Rolo.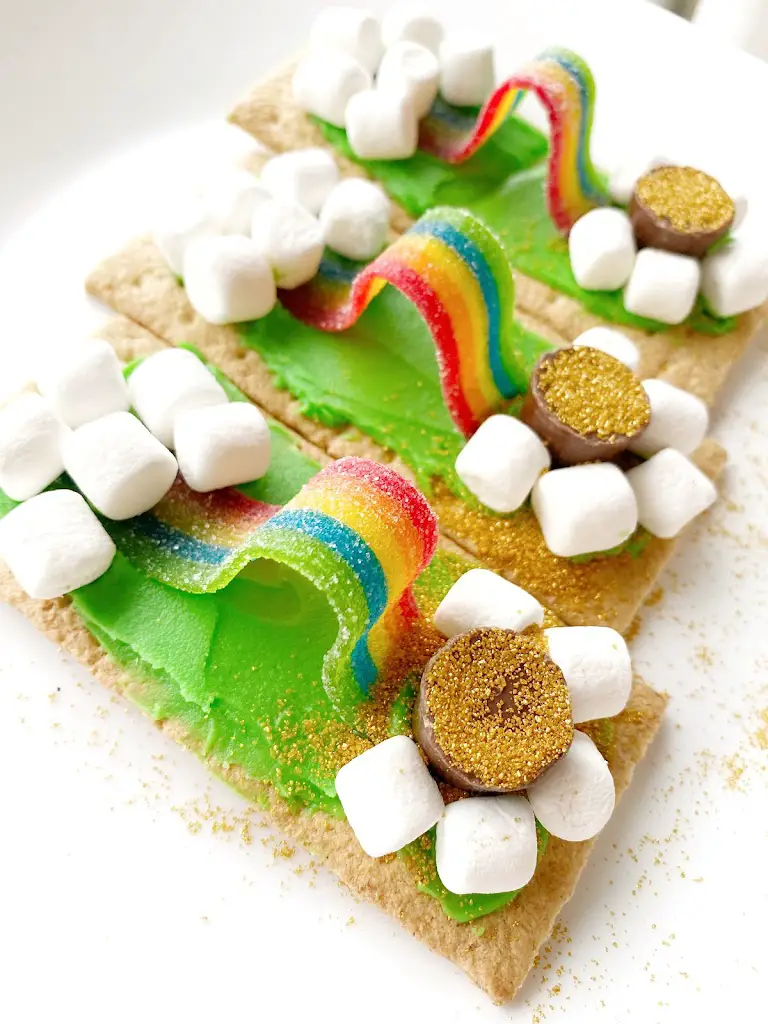 The kids liked these waaaaaay more than I thought they would.  I think they were excited about the assortment of goodies all in one place!  I mean, look at that feast of sugar.  LOL!
Would you make these?  What do you think!  I'd love to hear your thoughts!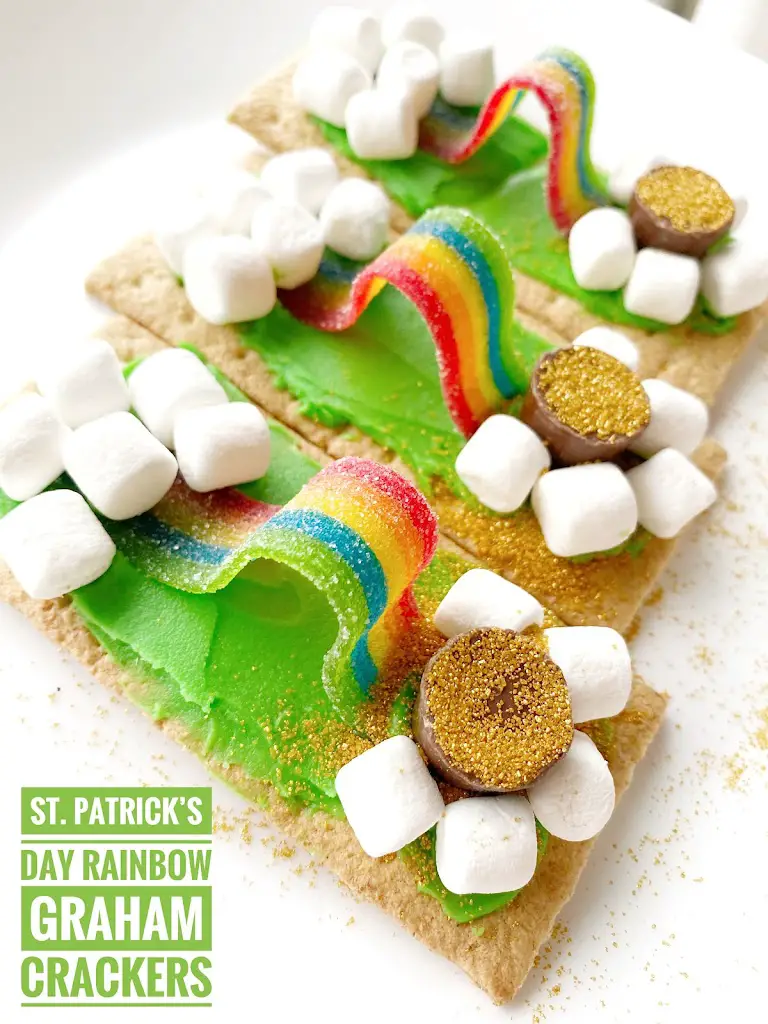 Thank you so much for stopping by!
Have a beautiful and magical-filled day!
Marie 🙂