Fruit Loop Color Sorting Activity
 Hello, Friends!
Jane and I worked on some color sorting the other day and I just thought I'd pop on here to share our Fruit Loop Color Sorting Activity!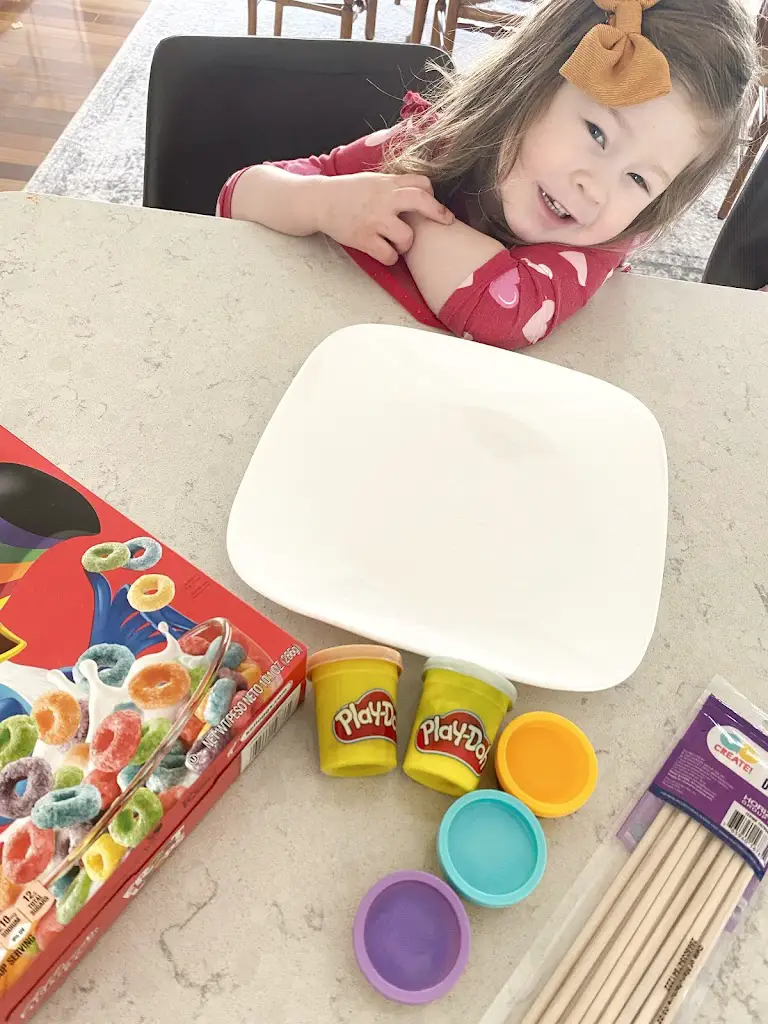 For this activity we used dowels, Play Doh and Fruit Loops.
We did end up changing out the Play Doh so that everything would color coordinate!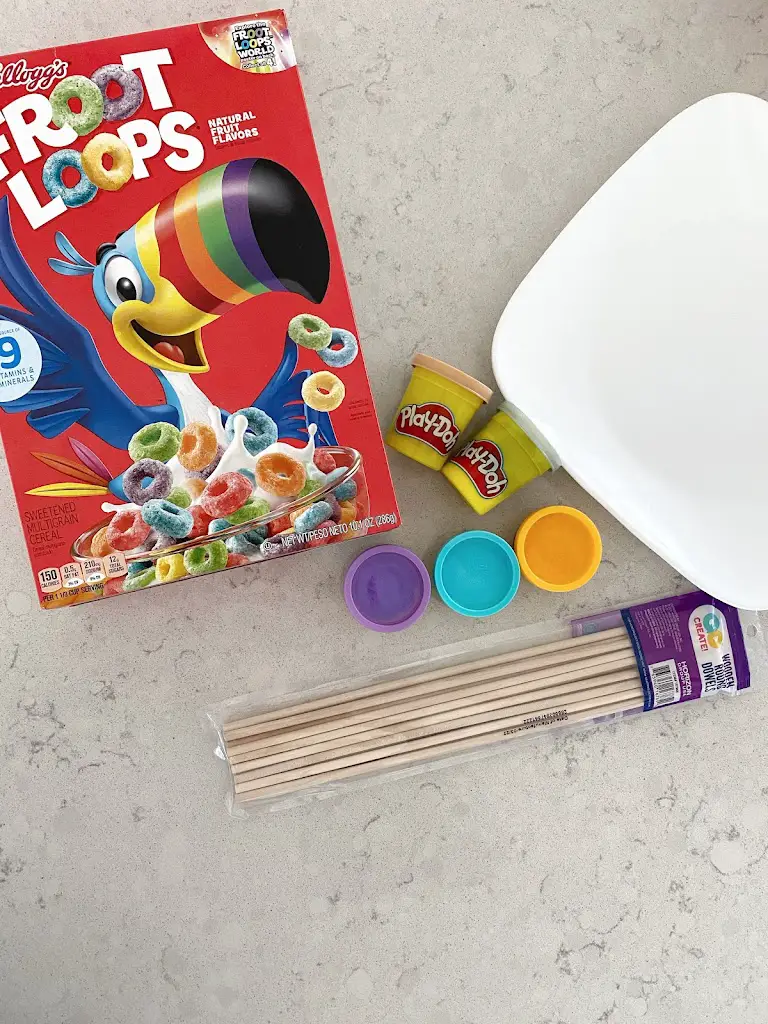 Jane enjoyed the color sorting waaaay more than I thought she would.  She could've worked on this for 45 minutes to an hour if I had let her…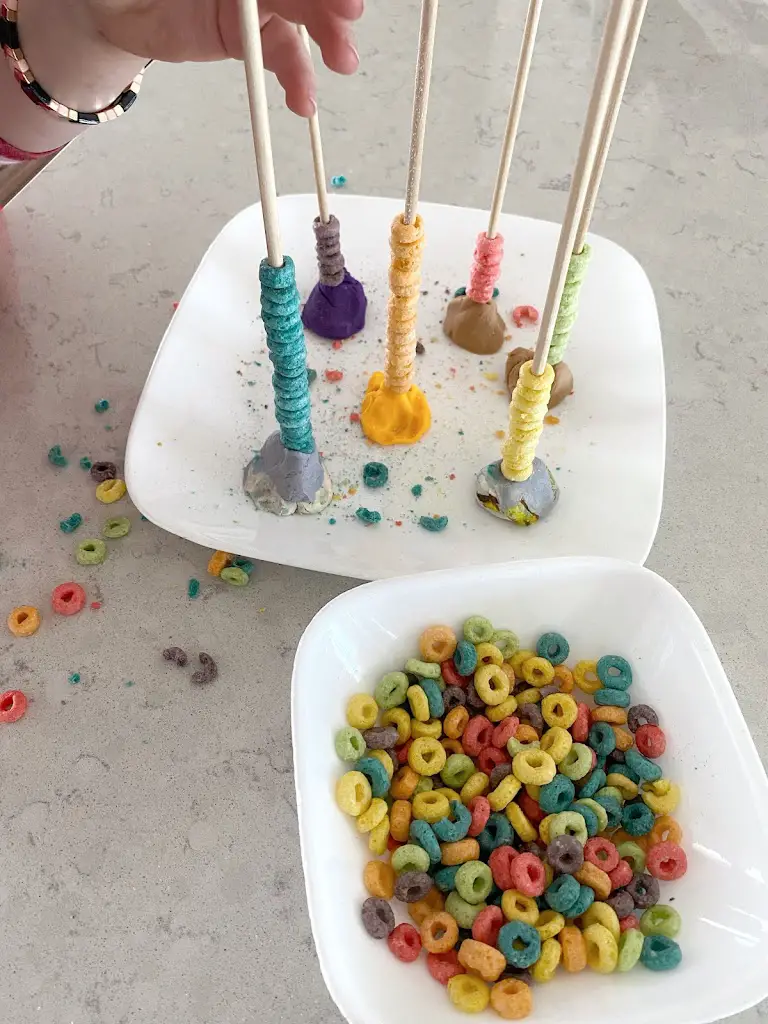 Look how fun…and the best part, you ask??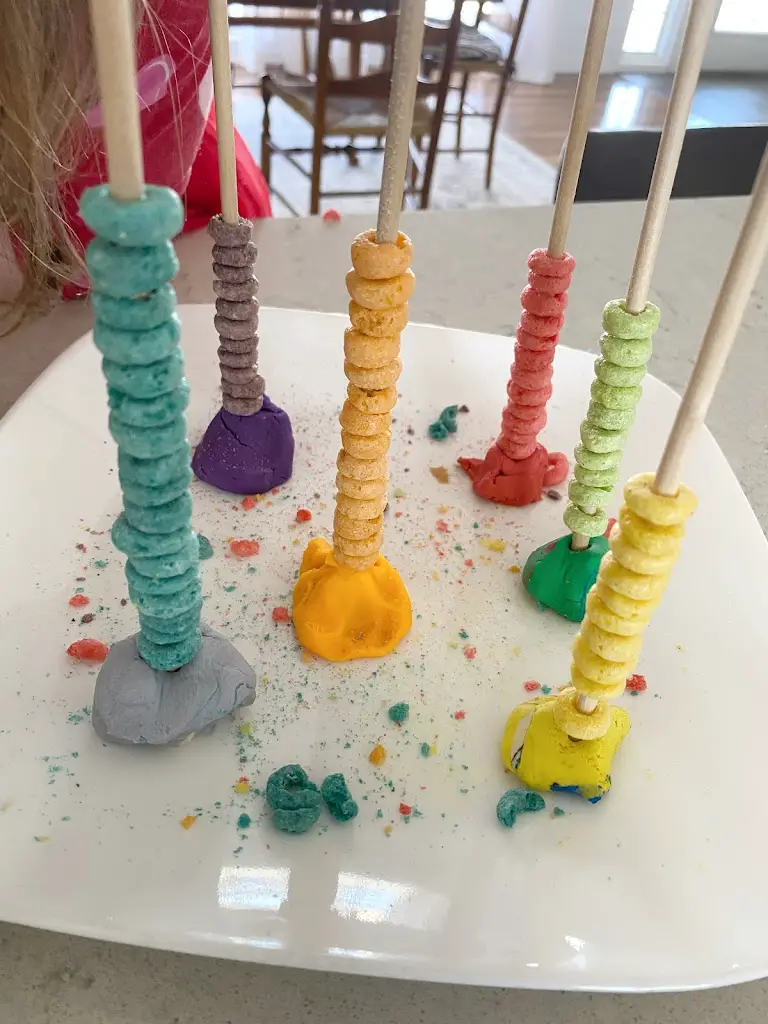 Well eating the Fruit Loops, of course!!!  I mean, we've gotta treat ourselves, am I right?!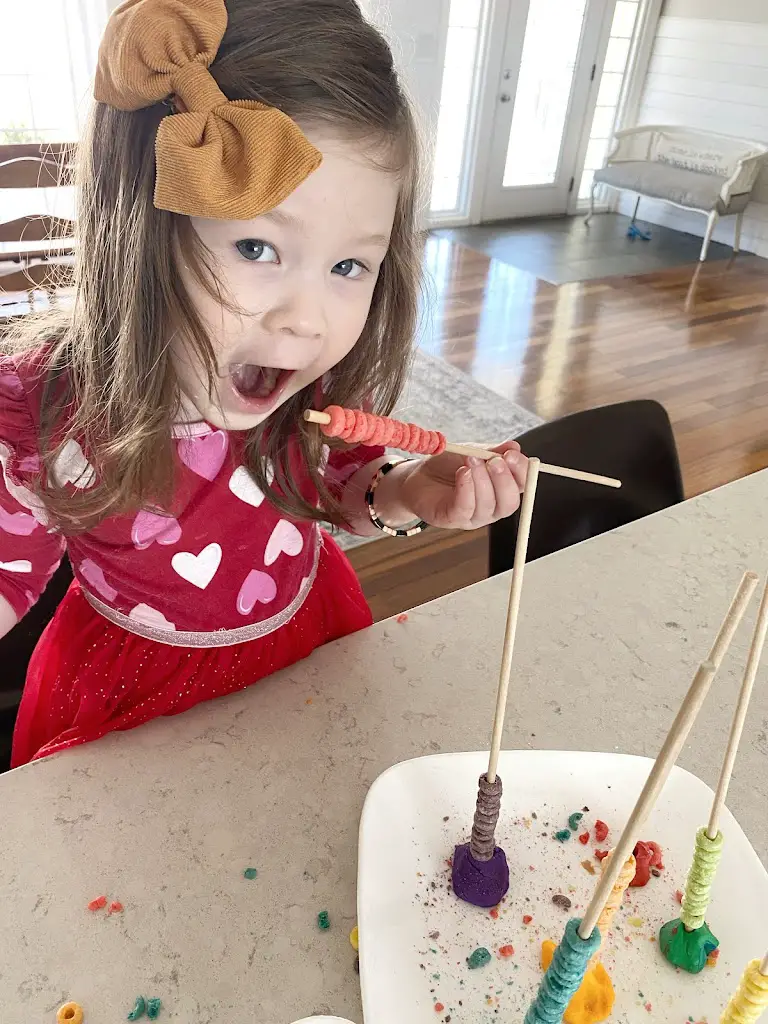 Have you even done this activity with a little one?!  It was lots of fun for both of us!
Thanks so much for stopping by today, it means so very much!
Marie 🙂