Halloween DIY Thrifted Figurine Trophies
Let's make some Halloween DIY Thrifted Figurine Trophies!
You guys, this has to be my most favorite Halloween DIY that I've made this season.
I grabbed some figurines for 25 cents from our local thrift store, some paint (here's a link to an acrylic set from Amazon), and had a blast creating some spooky Halloween party trophies!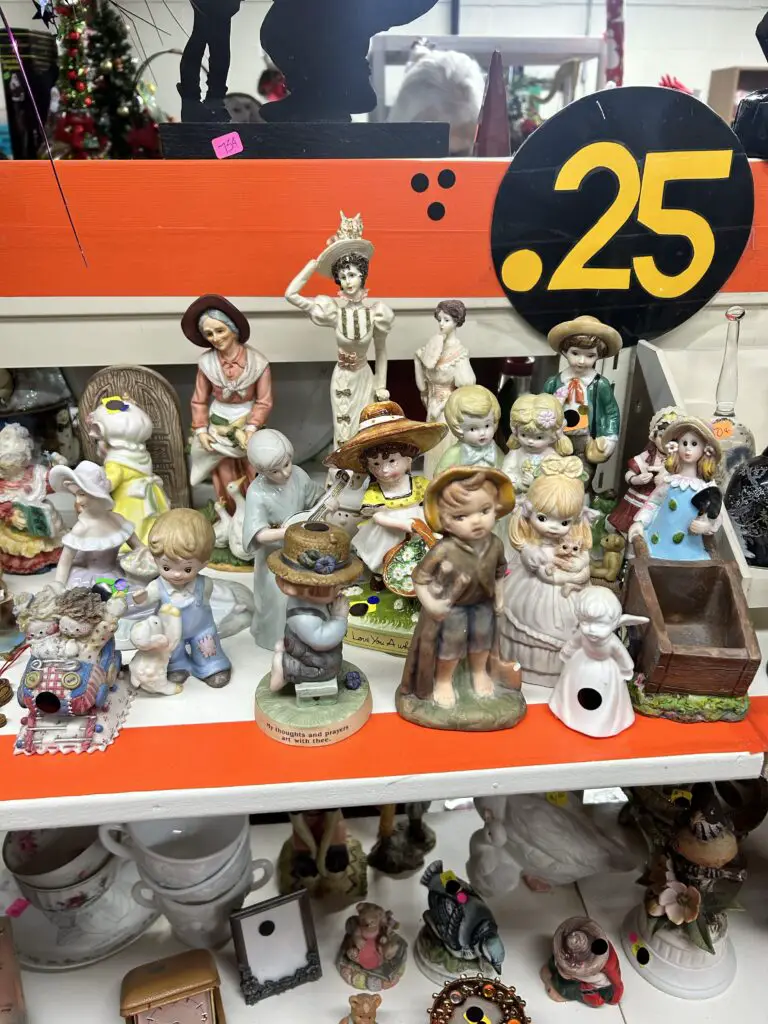 I ended up grabbing these four figurines, but I definitely plan on getting more!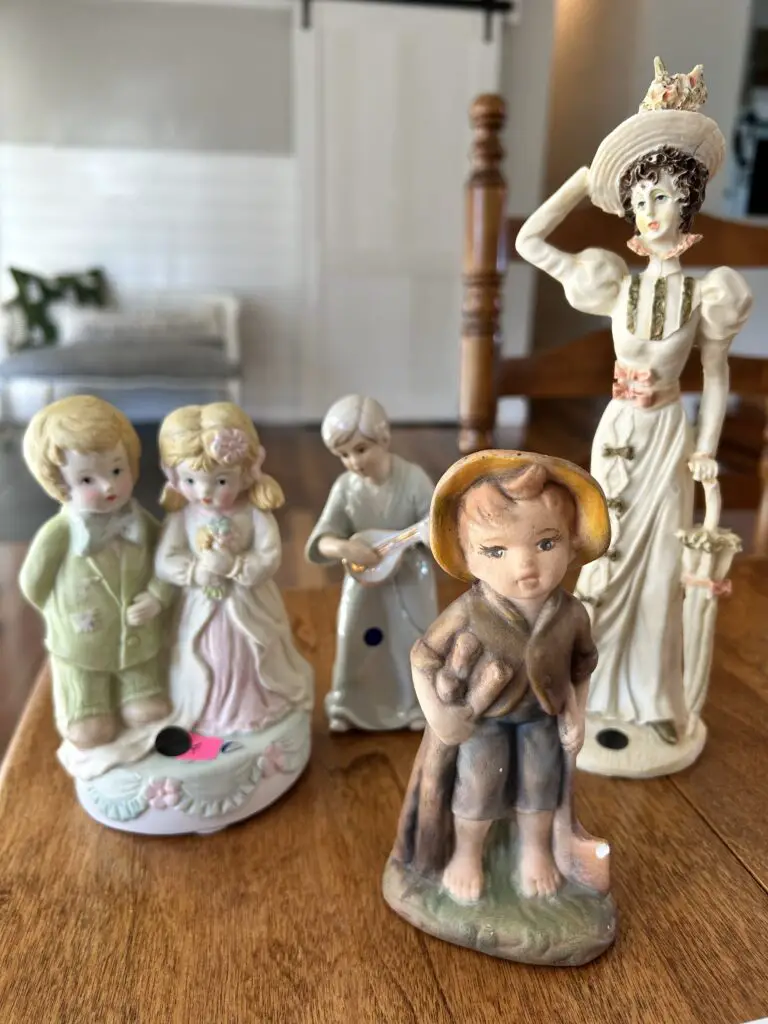 I combined some black and white paint and dabbed the paint onto the figurines.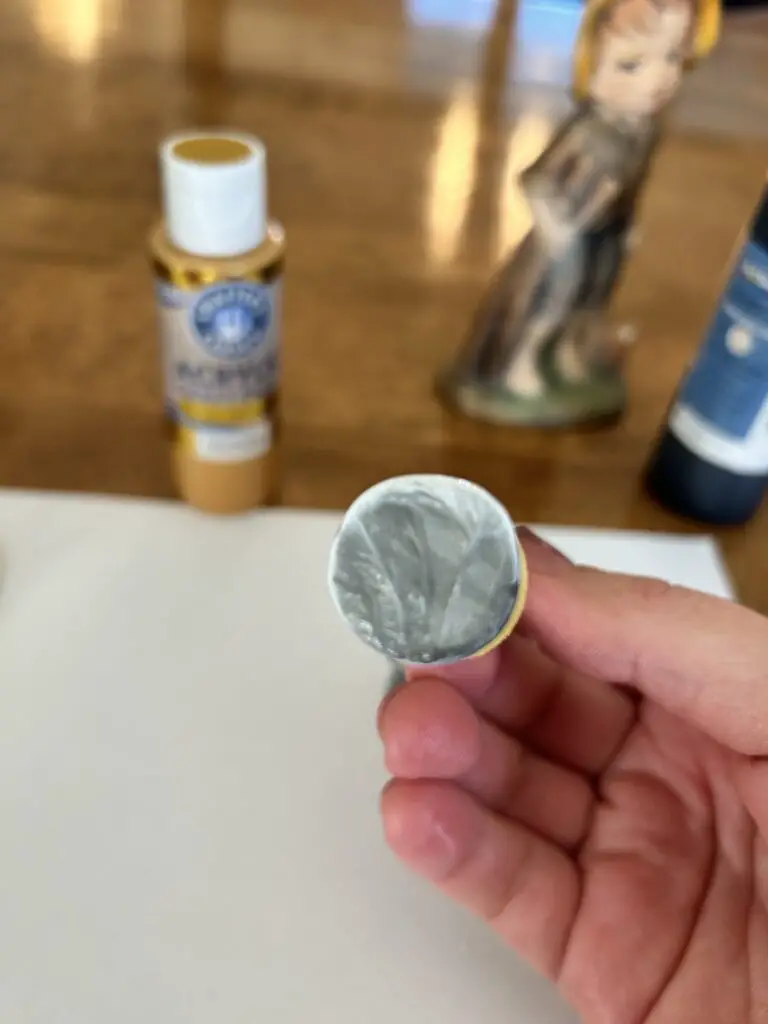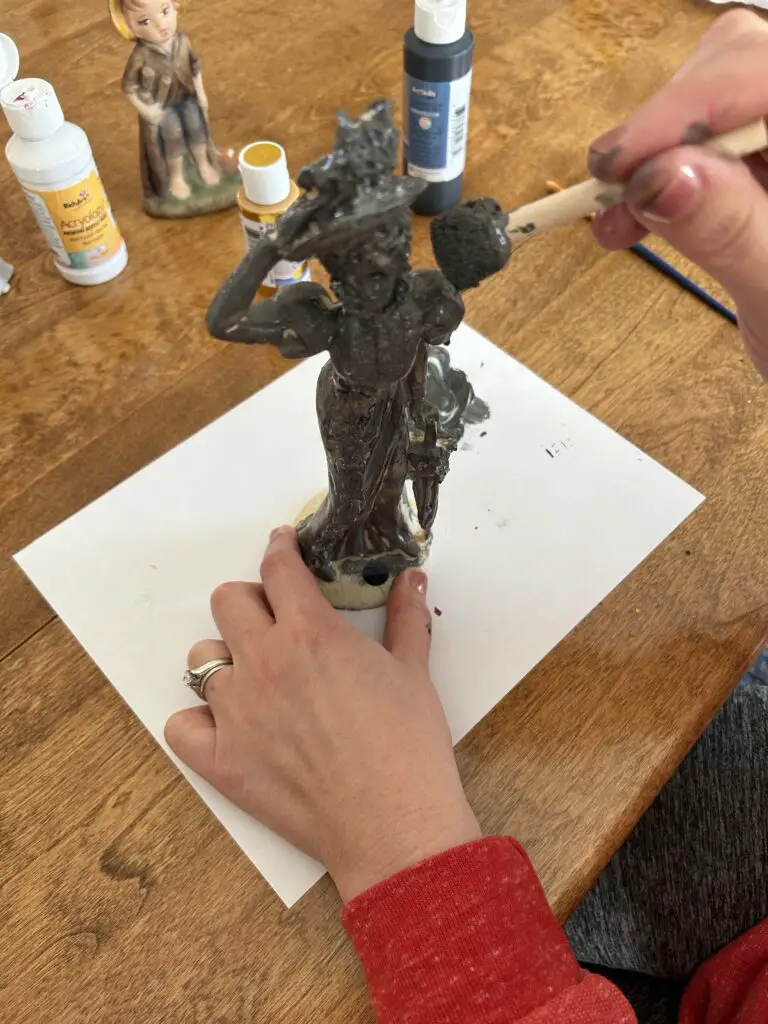 Once the figurines were covered with paint, I lightly wiped off paint with a dry paper towel.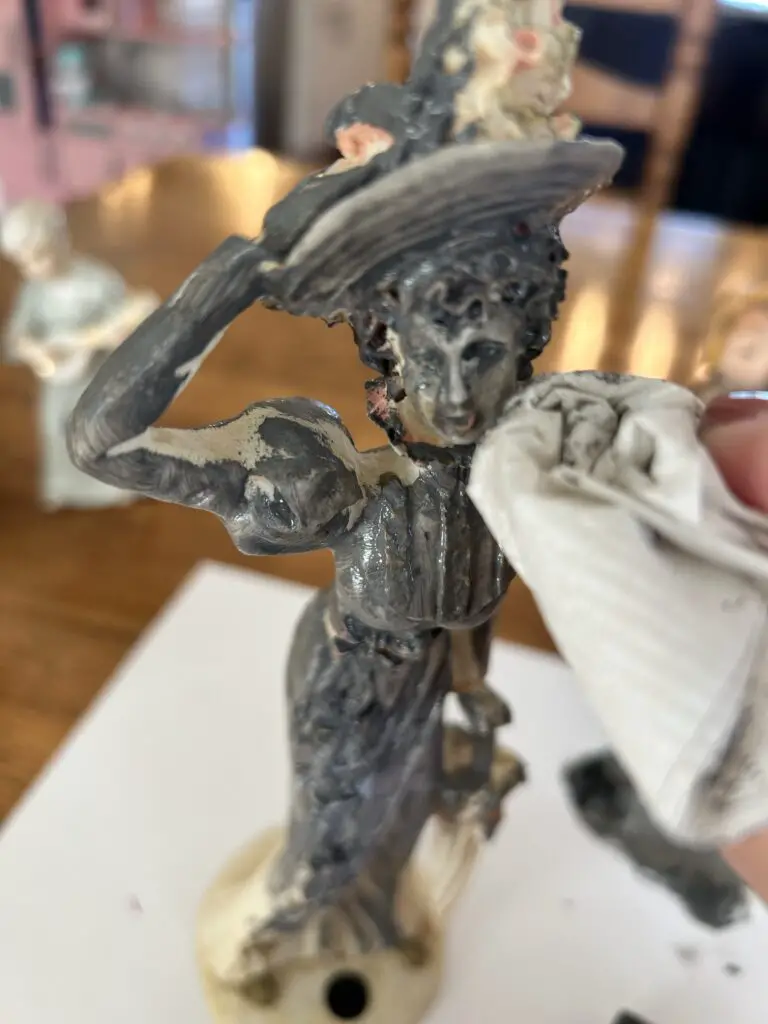 After wiping away excess paint I added green and blue to make the figurines look spooky. I also added a little bit of pink to the cheeks and red for blood…yup – super spooky, right?!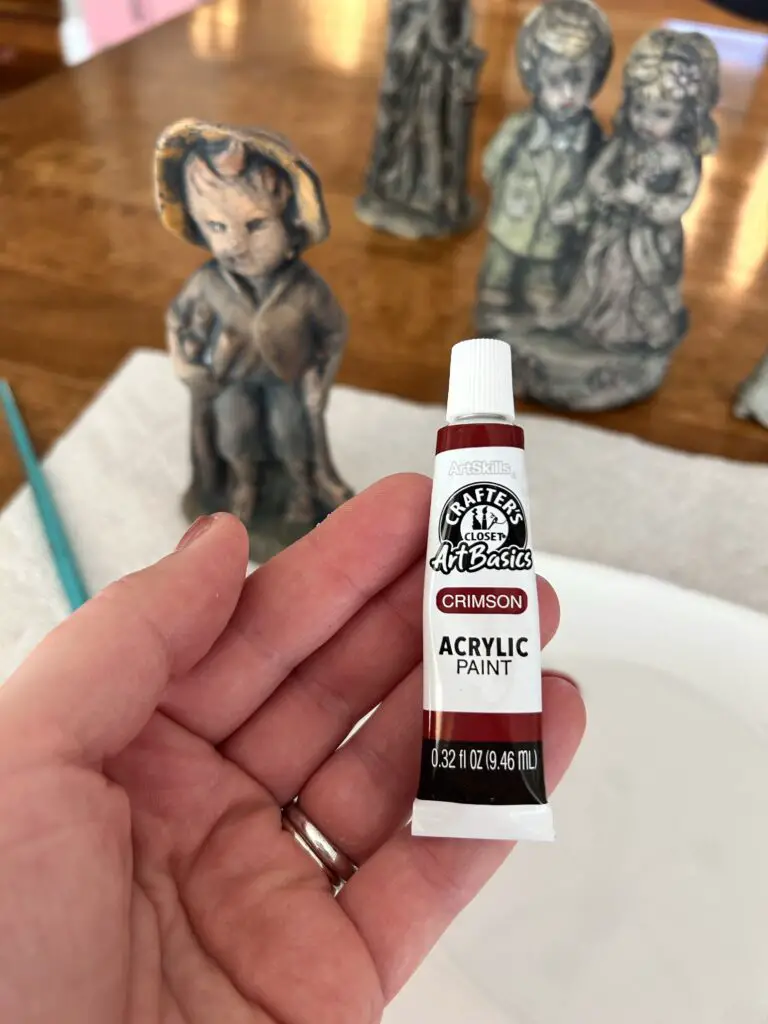 Next, I printed off some "sashes." This was so easy! I cut out and hot glued the sashes onto the figurines.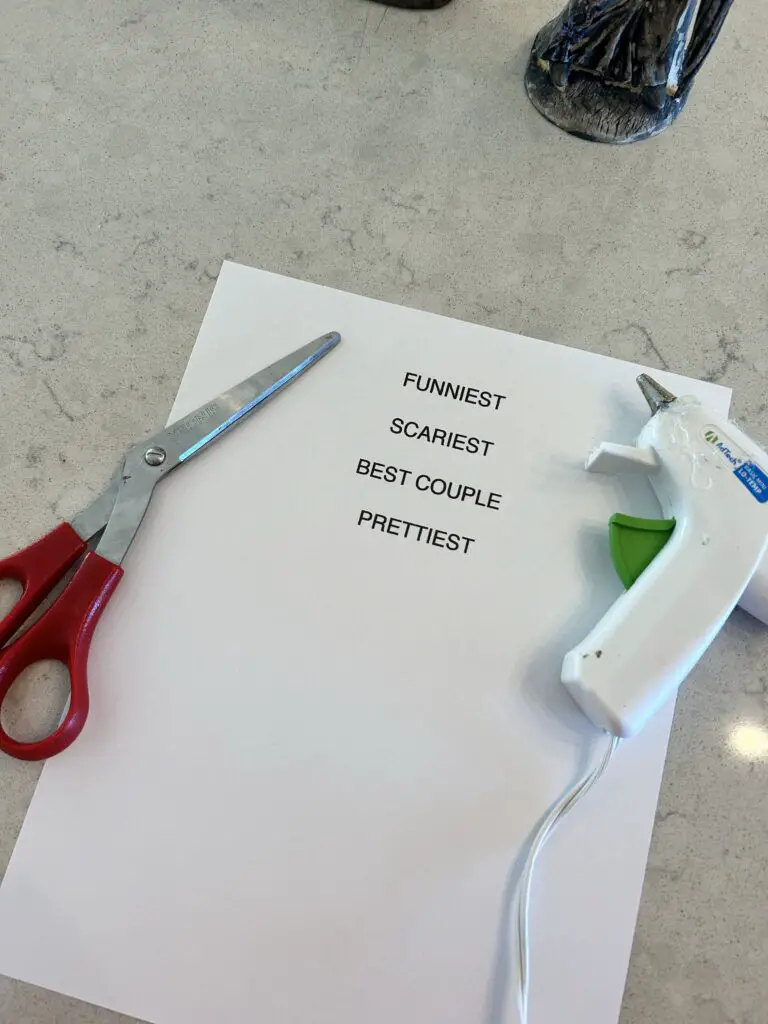 These figurines turned out soooo good! Check them out up close!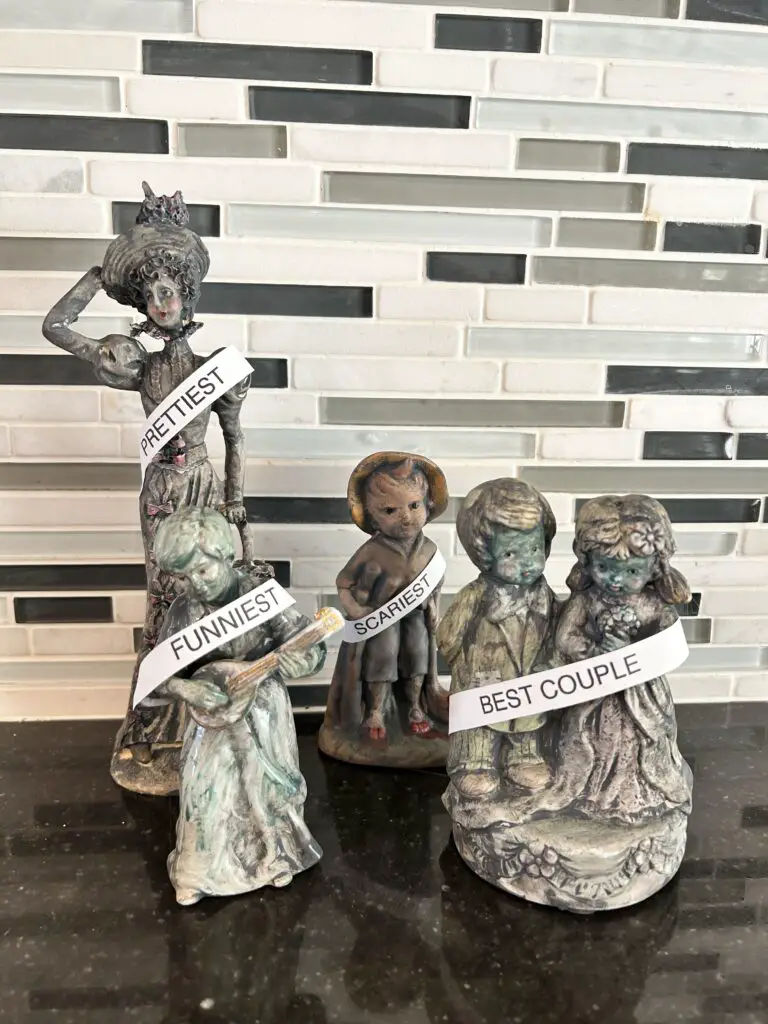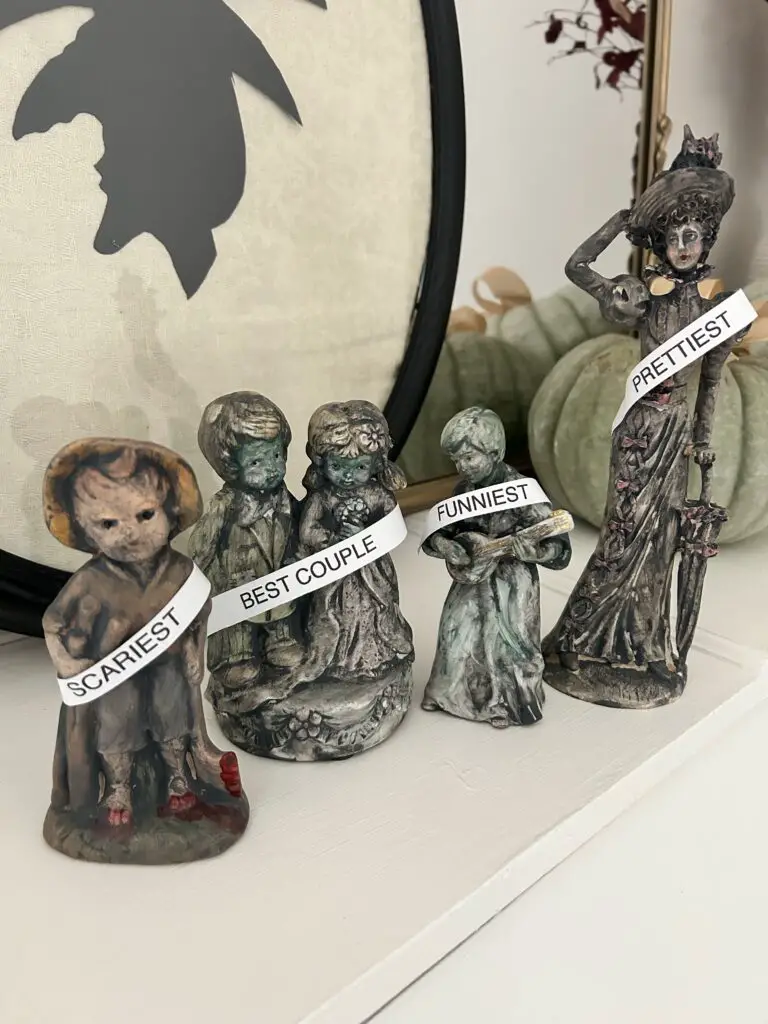 This is where I added the pink for her cheeks, flowers and bows…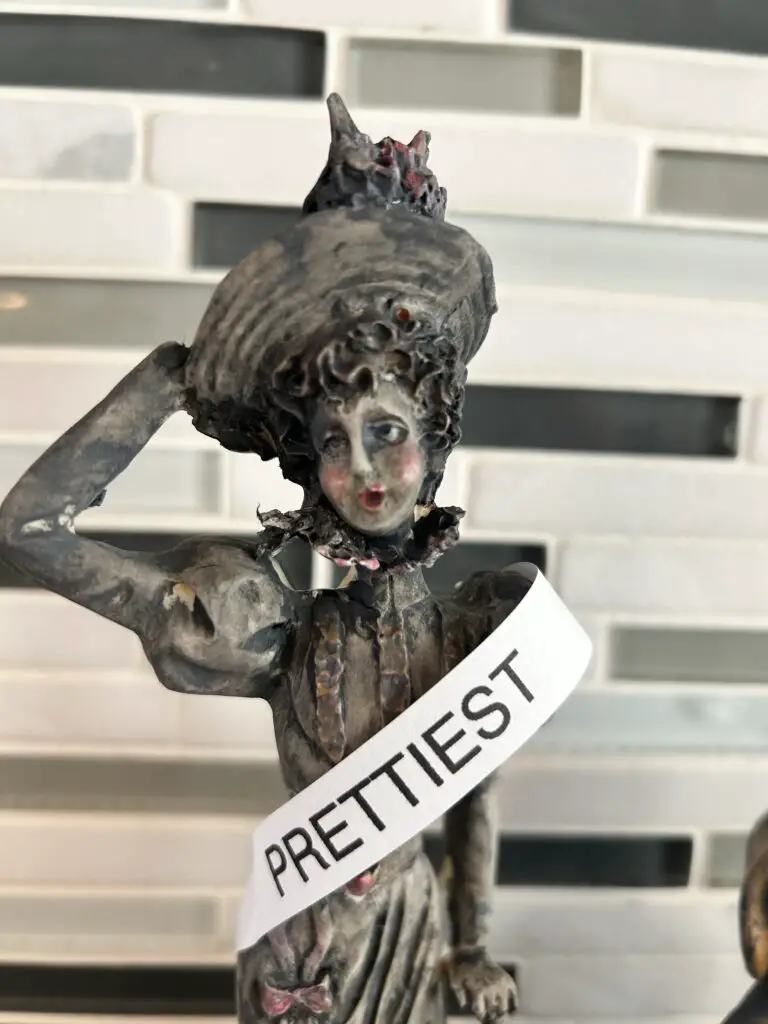 I added green to this one, for more of a swamp look…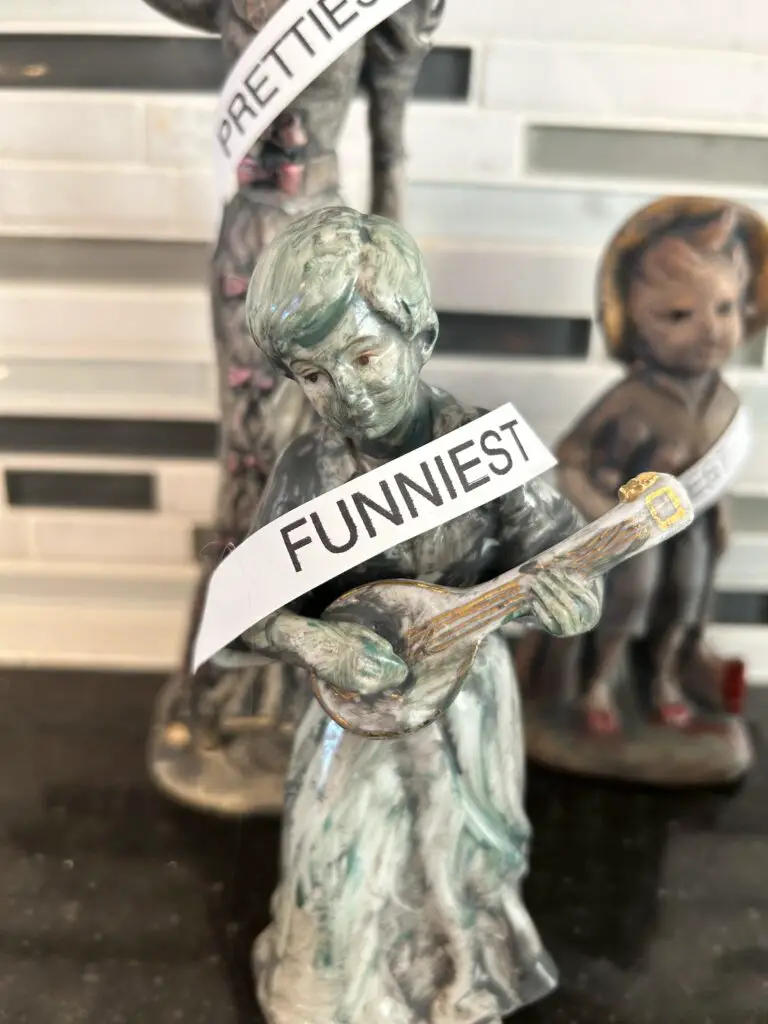 The "blood"… YIKES!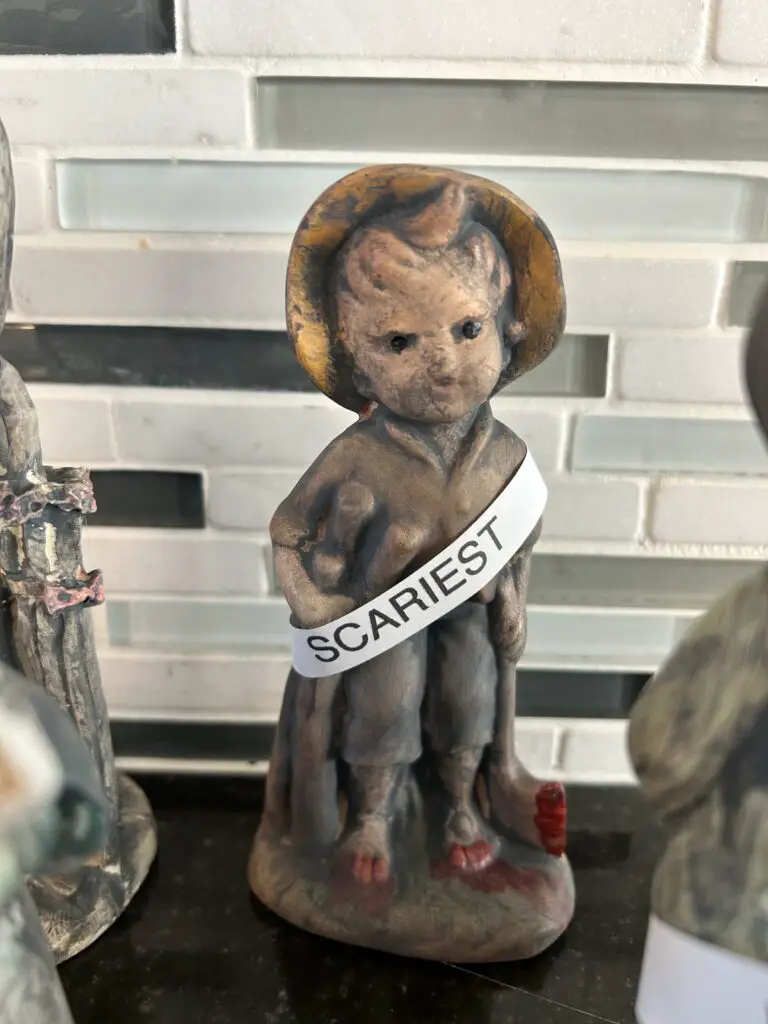 For the bride and groom I added some blue and green for a zombie-type-look, and I added blue to the flowers (something blue) and pink to the lips and cheeks!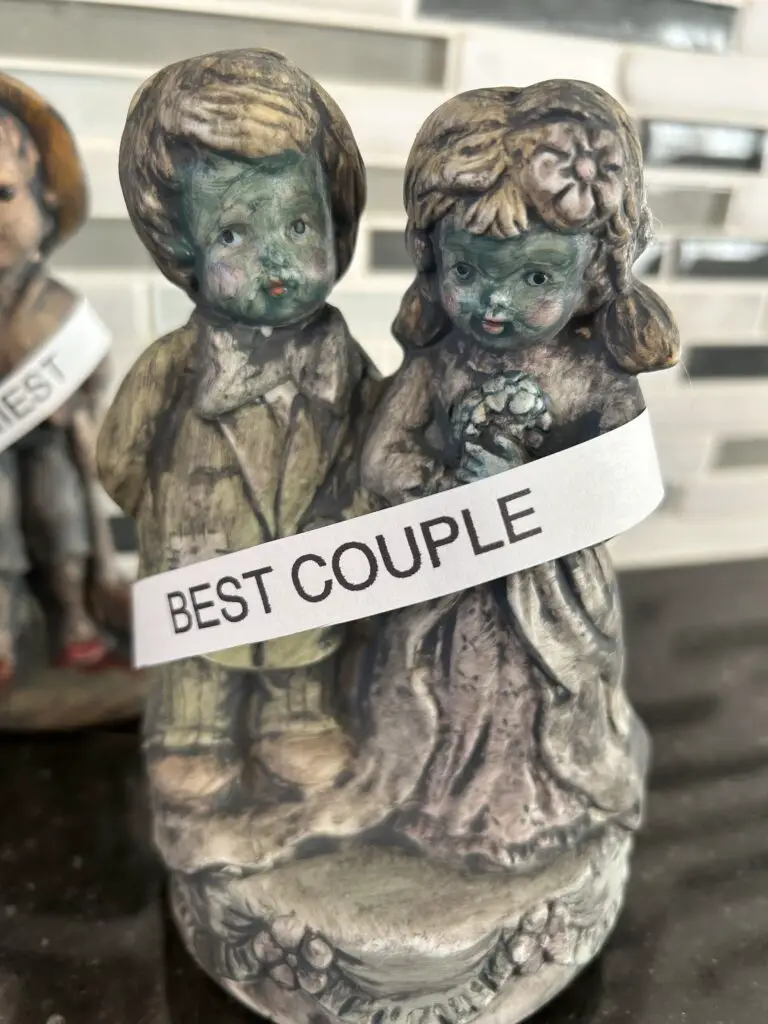 This DIY turned out great and it's something to do with kids, too! Maybe not as scary, but they can definitely help paint and make the trophies their own!
What do you think?!
Thanks so much for stopping by!
Marie 🙂
I'm linking up with Hello Monday // Two Chicks and a Mom // Reinvented Delaware // Inspire Me Monday // Inspire Me Monday // Wednesday Link Party // Inspire Me Monday // Anything Goes // Wonderful Wednesday Link Up // The House on Silverado // Life as a Leo Wife // Encouraging Hearts and Home Blog Hop // The House on Silverado // Jenerally Informed // Karins Kottage // A Pinch of Joy // Creative Crafts Linky Party // Tuesday Turn About // Momfessionals
This post contains affiliate links for which I may be paid a commission.