Hello Monday – Last Day of Preschool, Eliza turns 10 and 6th Grade Honors Night
Hey, hey, hey! It's Monday and I'm here to share two weeks worth of our lives! May was bonkers, but it was a good kind of bonkers! Within the last two weeks, Jane had her last day of 3 year old preschool, Eliza turned 10 and Henry attended 6th Grade Honors Night.
Two Sundays ago we celebrated the warmer temps by getting the kids out tubing!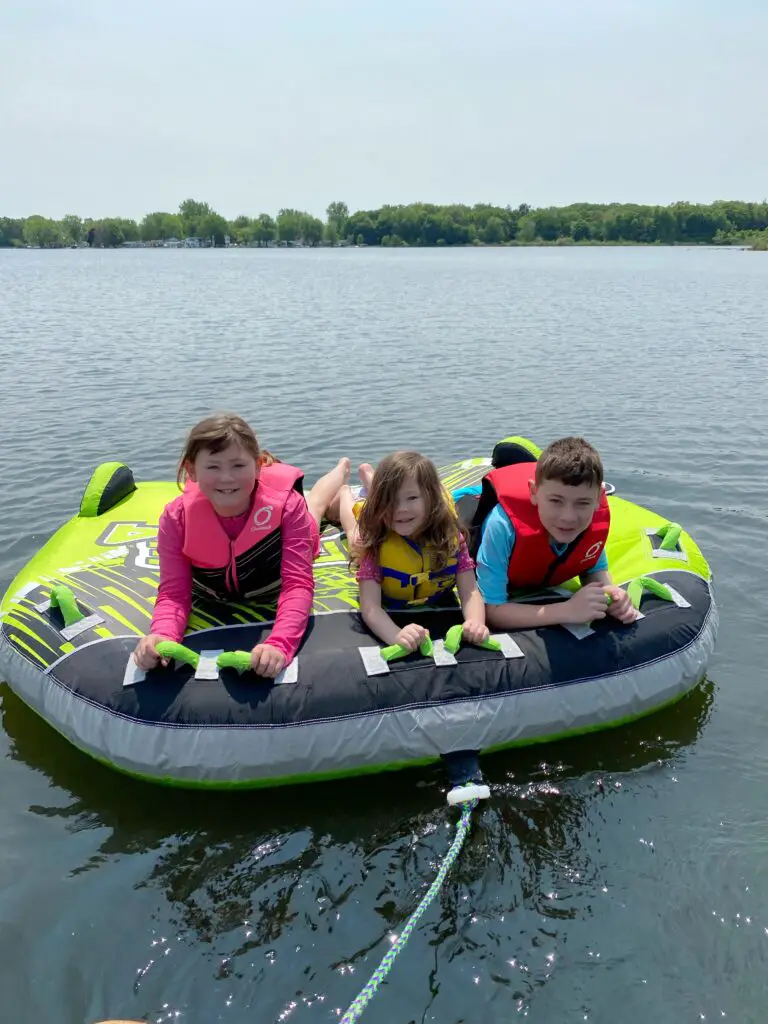 Henry and Eliza had their last day of piano – I can't believe they have three years of learning the piano under their belts. This is the best picture I could get. I was cracking up over Henry's pose…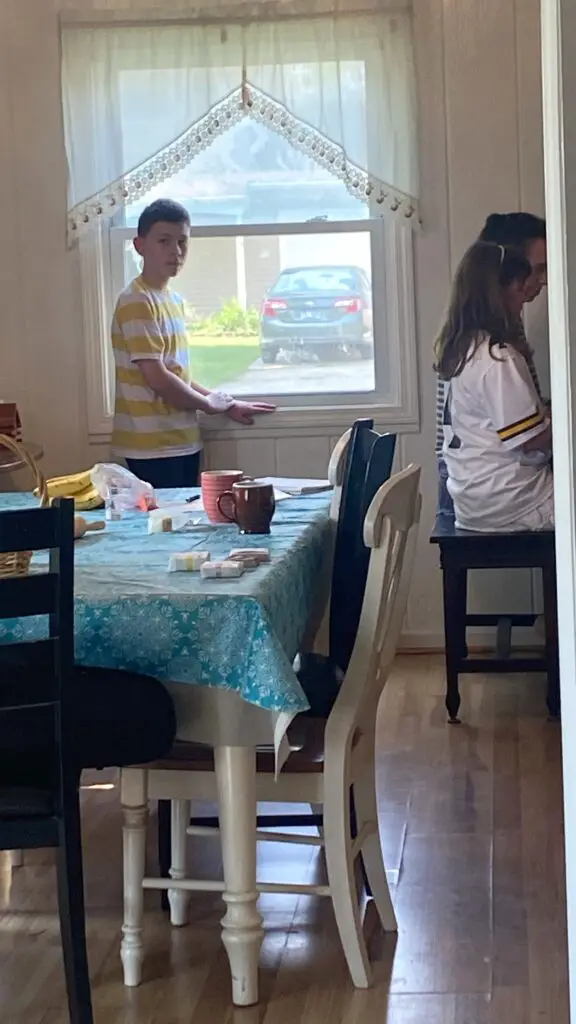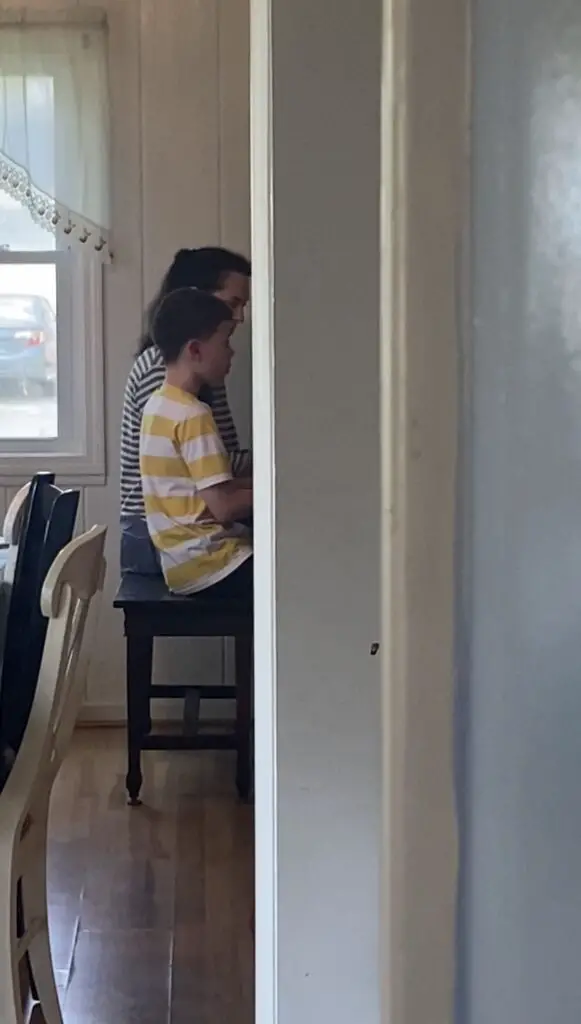 Jane had her last day of preschool at the actual preschool, her next "class" was held at our local Children's Museum. Check out that pose!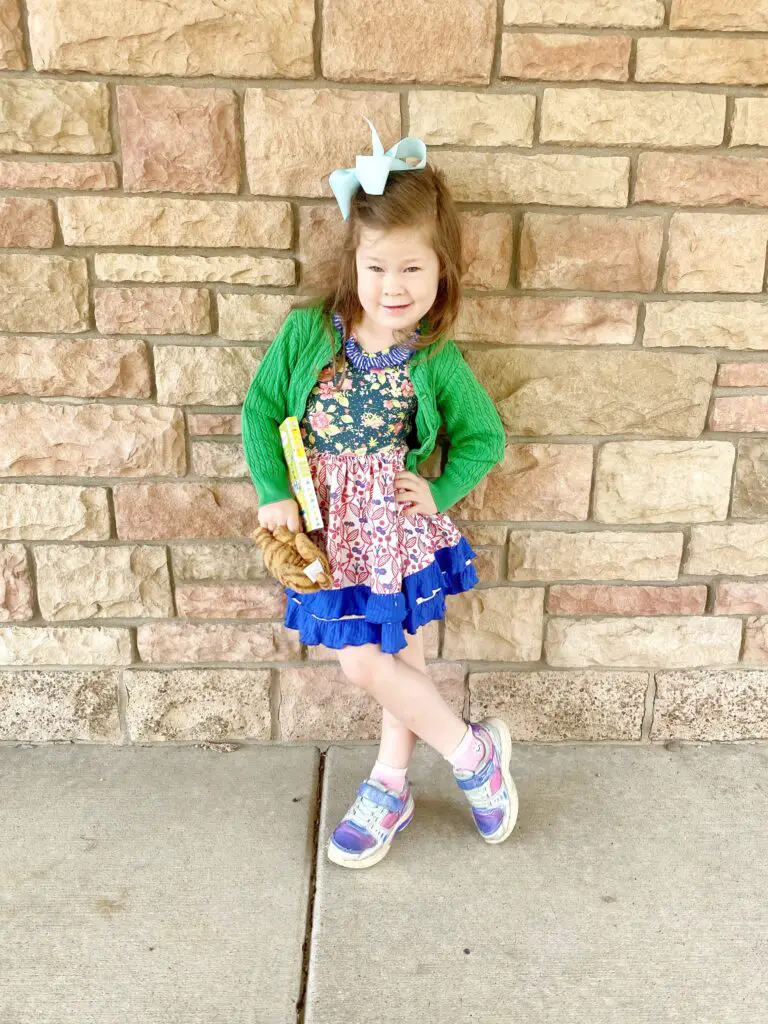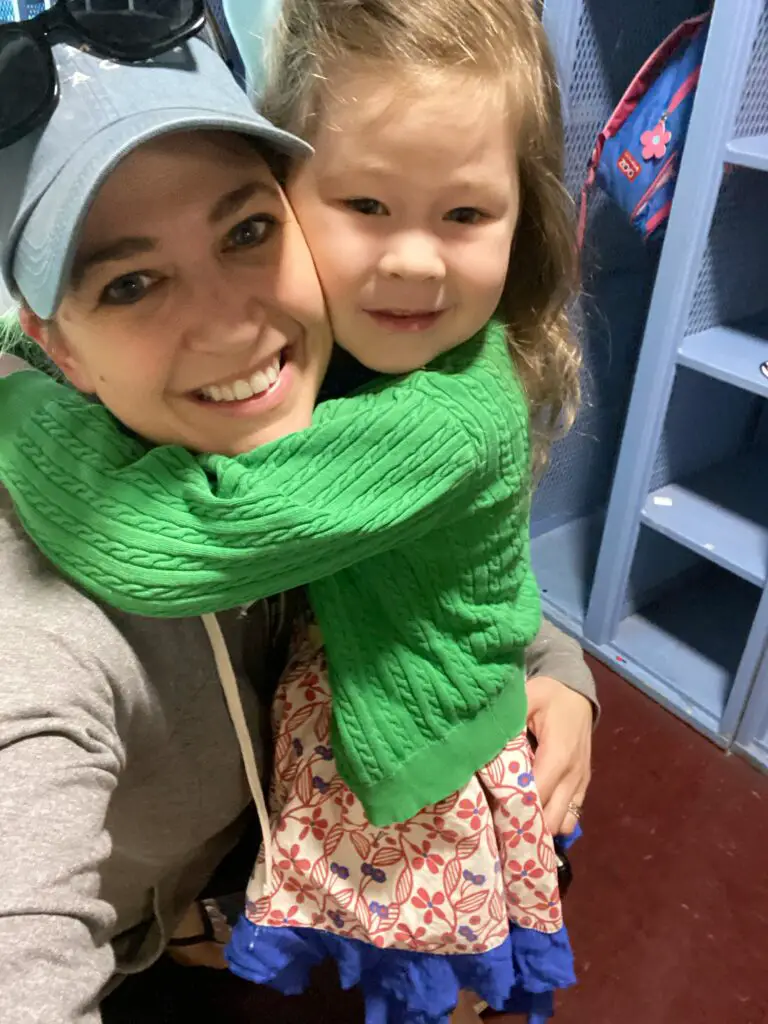 There were lots of hugs for the last day of 3 year old preschool!
Jane is like her brother…he would ALWAYS lick me before going to class and then Jane ended up doing the same thing. Gross? Yes, yes it is. Awkwardly special? Yes, indeed. LOL! I made sure to document another slobbery lick just in case it never happens in 4 year old preschool…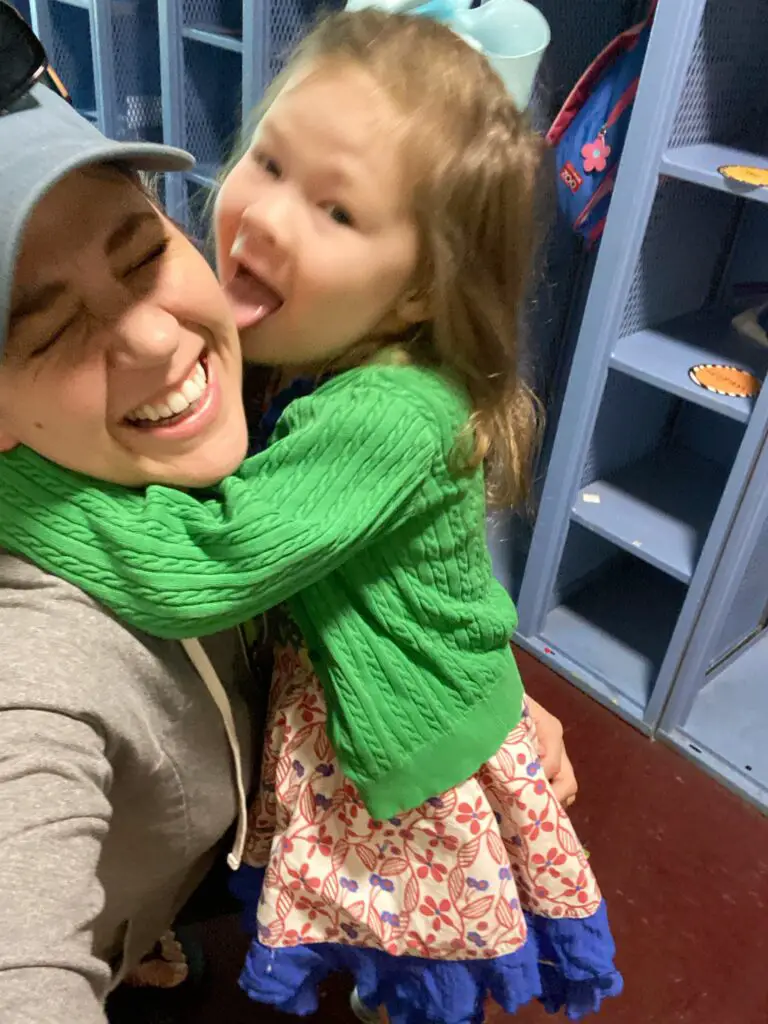 They made these cute hats. Oh my heart.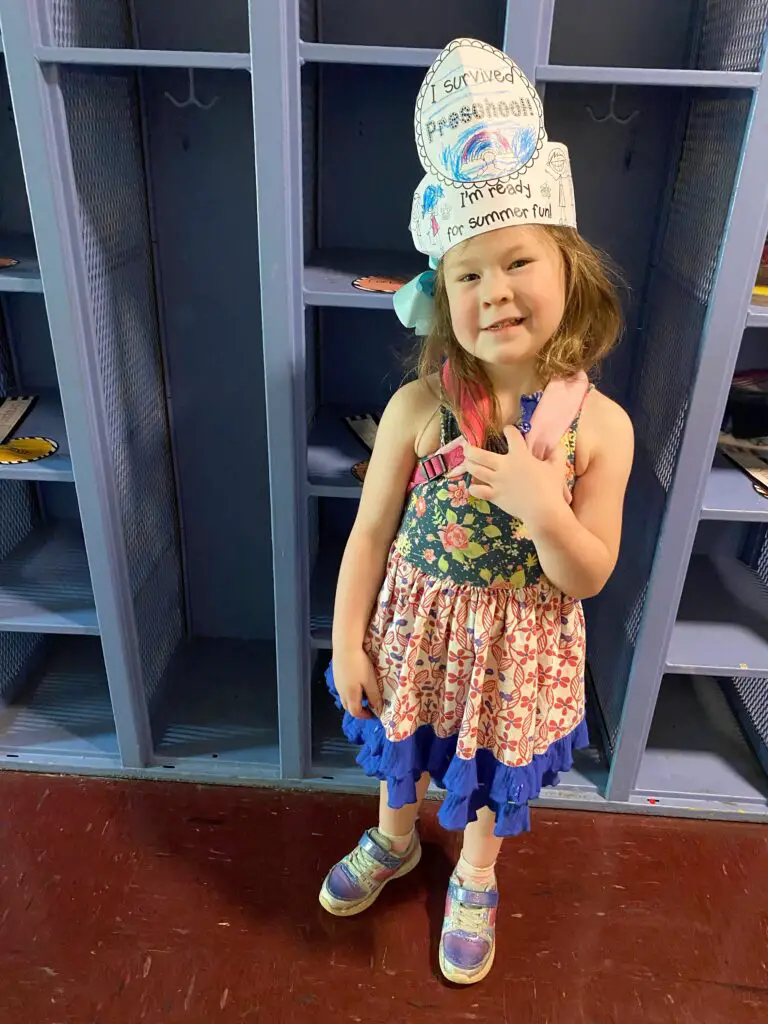 We love her teacher, Miss. Allison! It was her first year at this particular preschool after Miss. Lisa retired. She did a fantastic job! As you can see, Miss. Allison is also very pregnant, so the beginning of next year will look a little different, but we're going to trust the process AND I just know Jane is going to love meeting Miss. Allison's baby!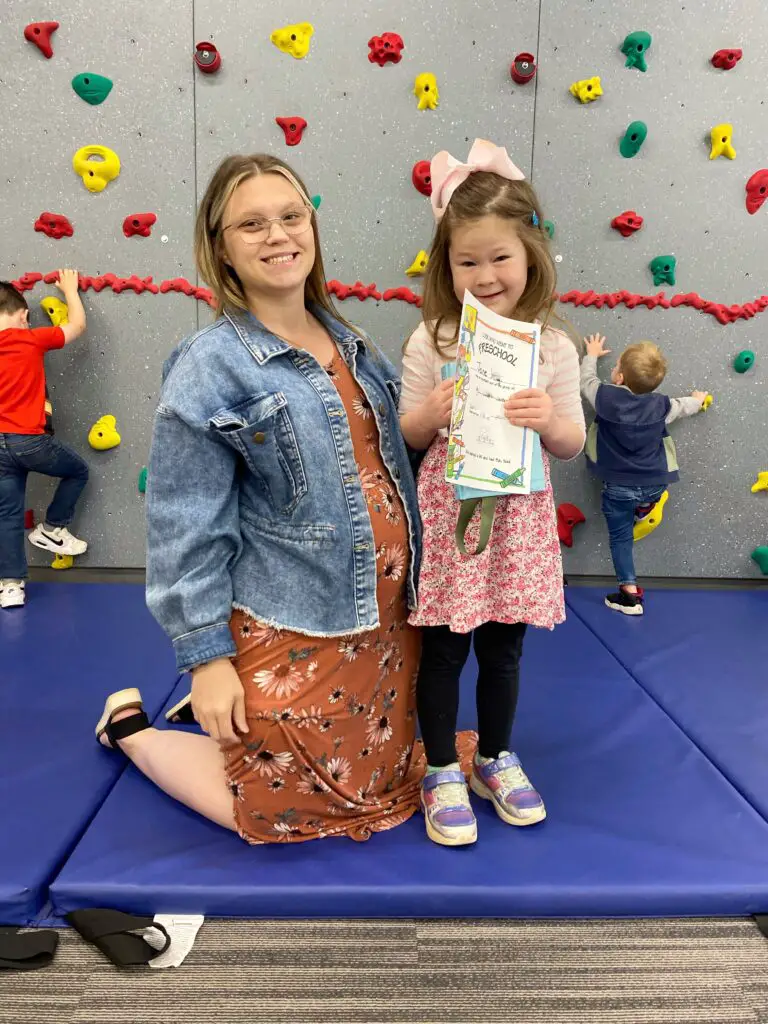 As Jane would say, "All non (done)!"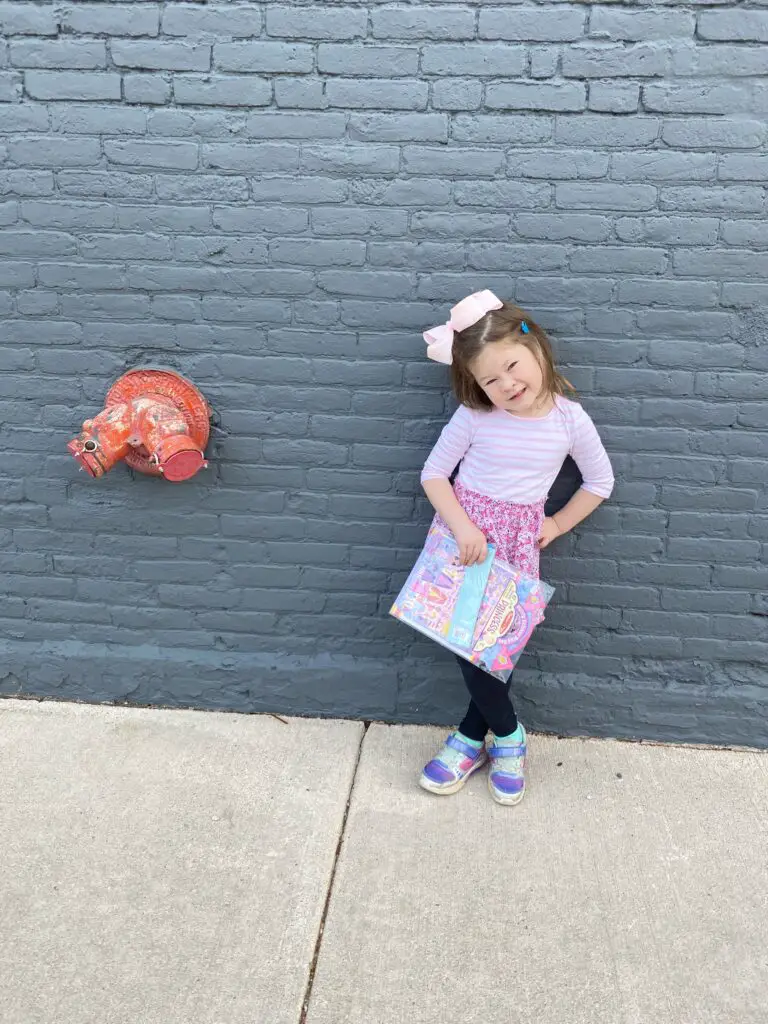 We went grocery shopping later in the week and Jane dressed herself. I love seeing what she picks out. When she goes to school, I usually help pick out something that kind of matches and I'll do her hair, but on days off, and for most of the summer, she'll get to really have at it with her style choices! LOL!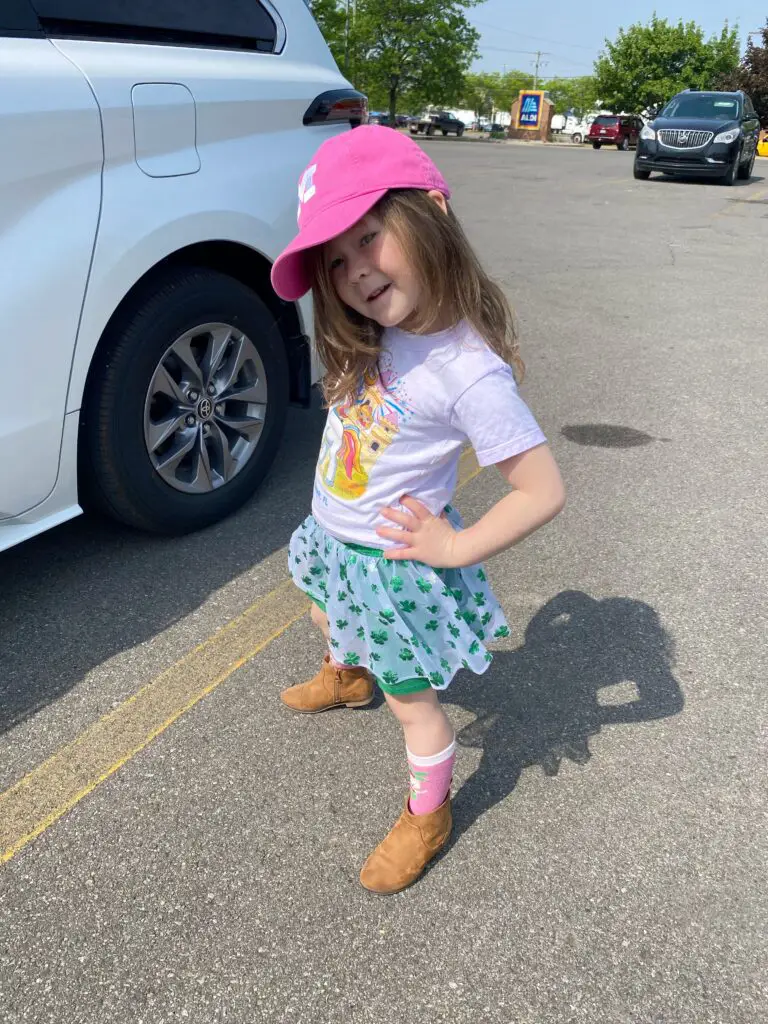 It was a hot week and our kids and the neighbor kids had a great time out on the lake!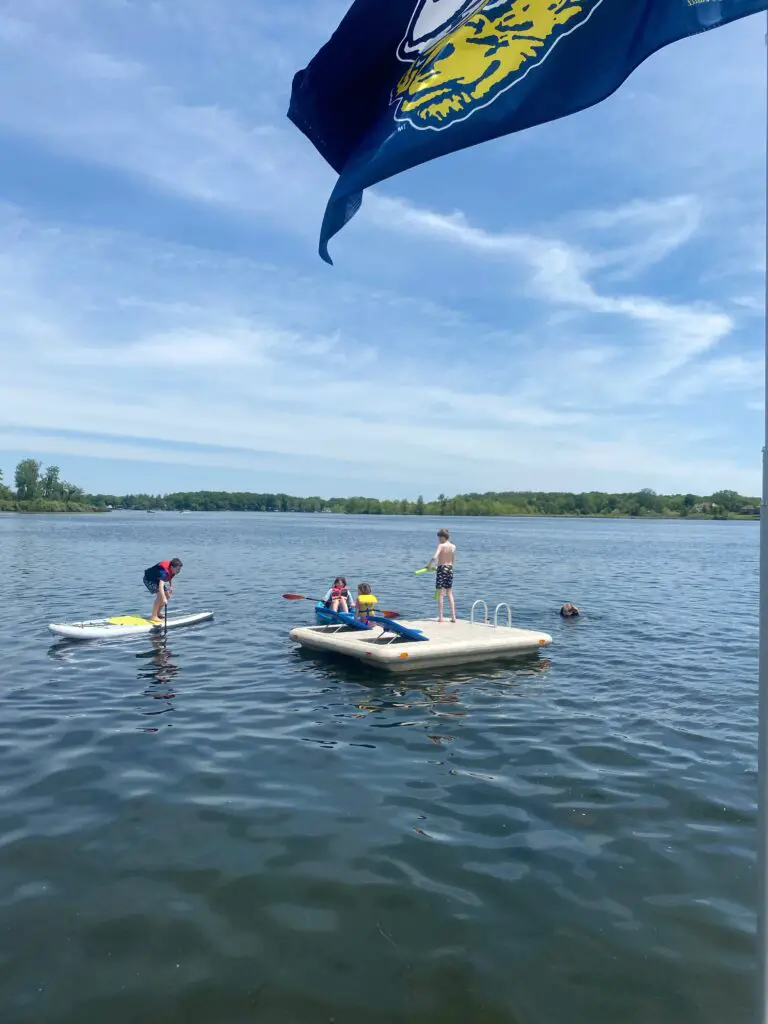 Meanwhile, I stayed inside most of Memorial Day weekend working on Jane's room. We had taken down a board and some peel and stick wallpaper. The wall doesn't like too bad here, but believe me, there was damage. I mudded and sanded for hours and hours.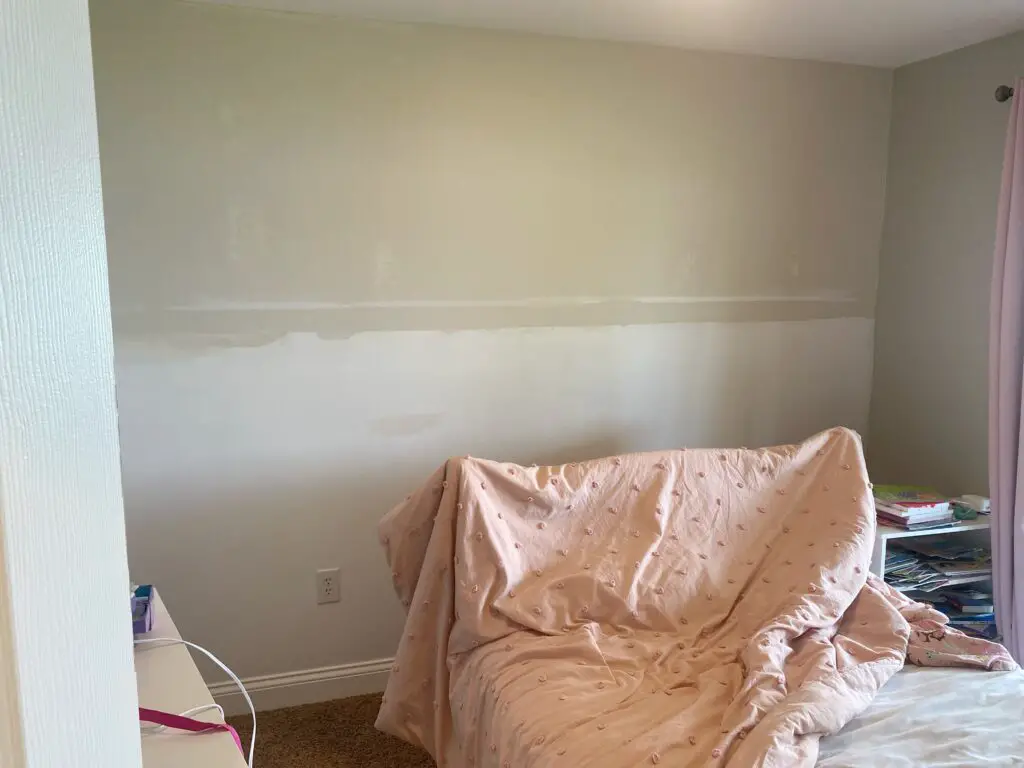 Here I am while it was still fun. At one point I decided to paint the room and just go for it…welp, the wall started to bubble in some places regardless of the fast drying spackling…I may have cried.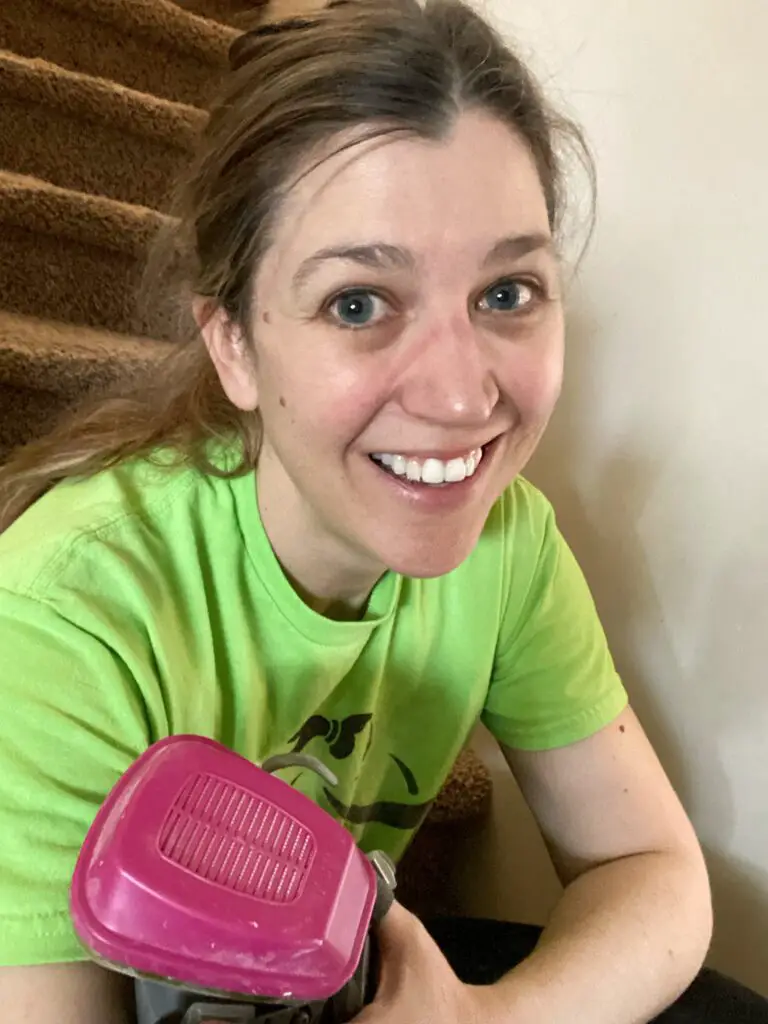 After many more hours, the room was looking better and the walls were coming around so I finally decided to head outside for a boat ride!
The kids had a blast and look at them standing!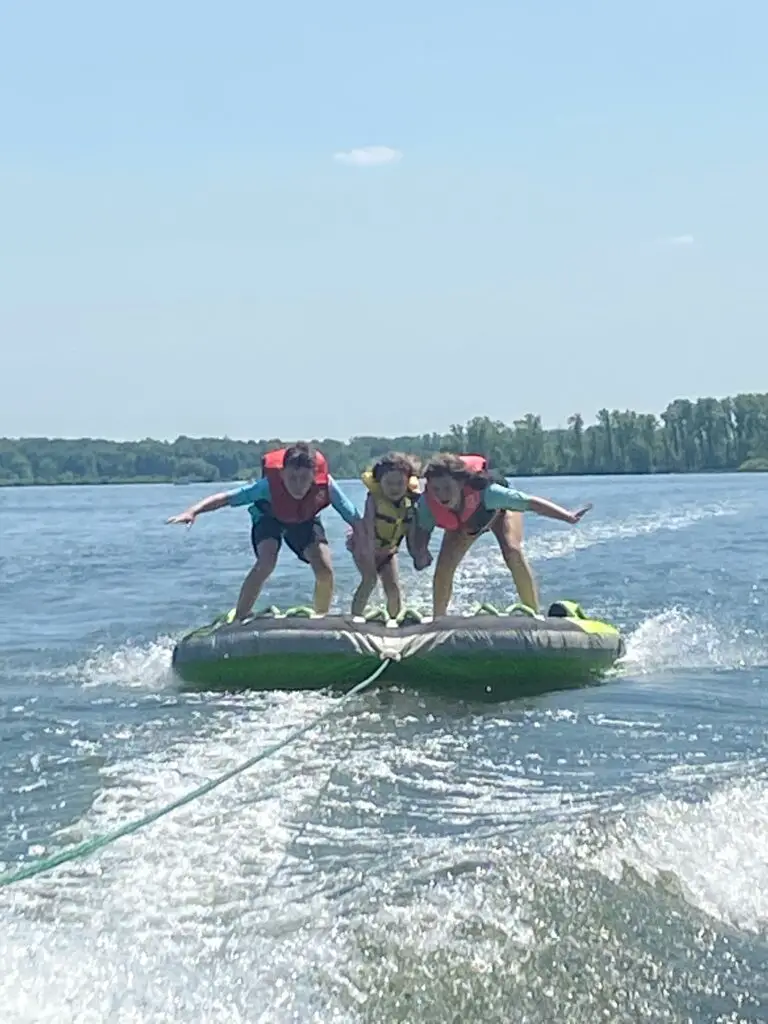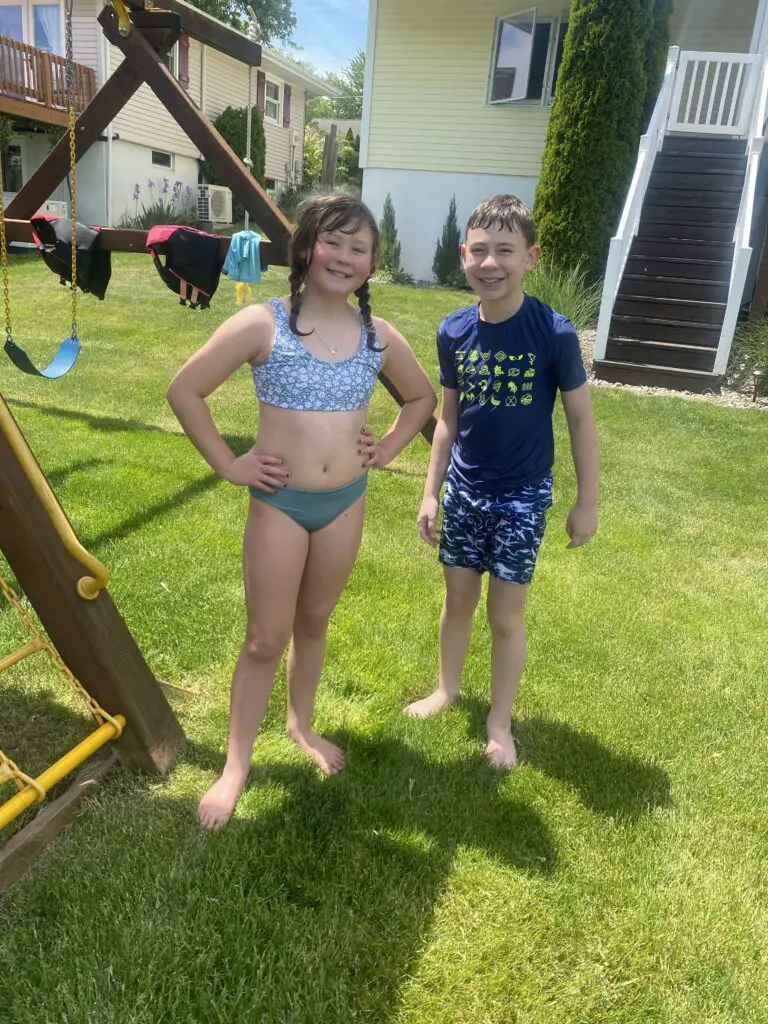 Jane colored this and drew her name! She said it was a "spider witch." Ha! So creative and spooky…and well, she only had red and black markers…sooo…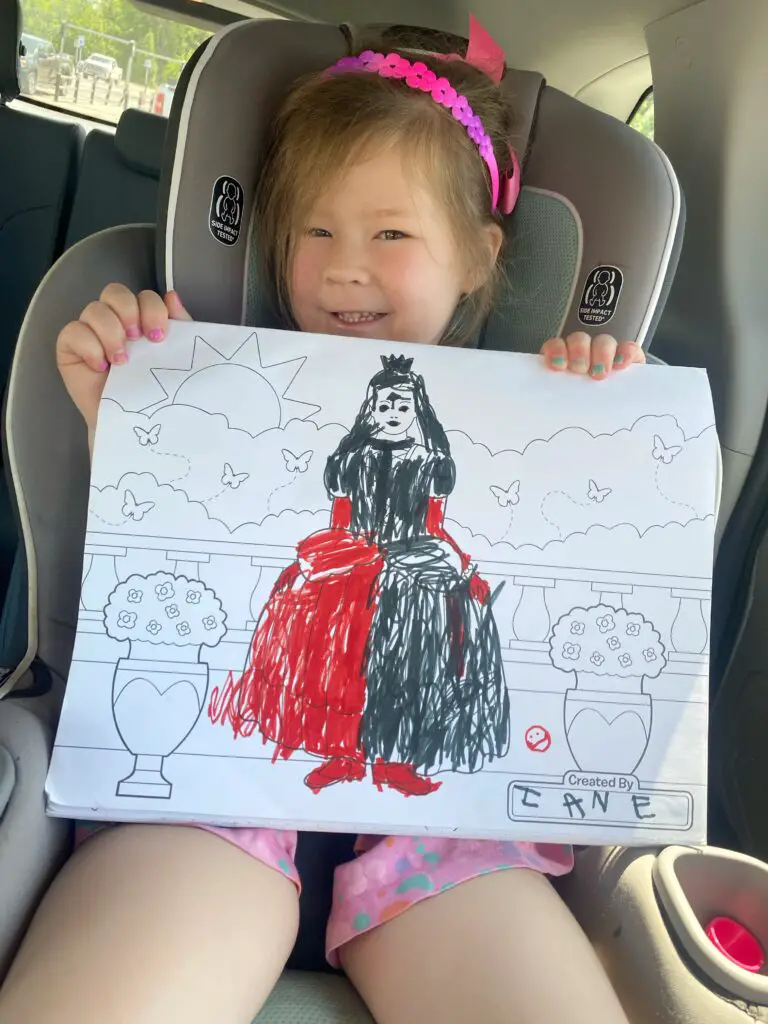 We celebrated Eliza turning 10!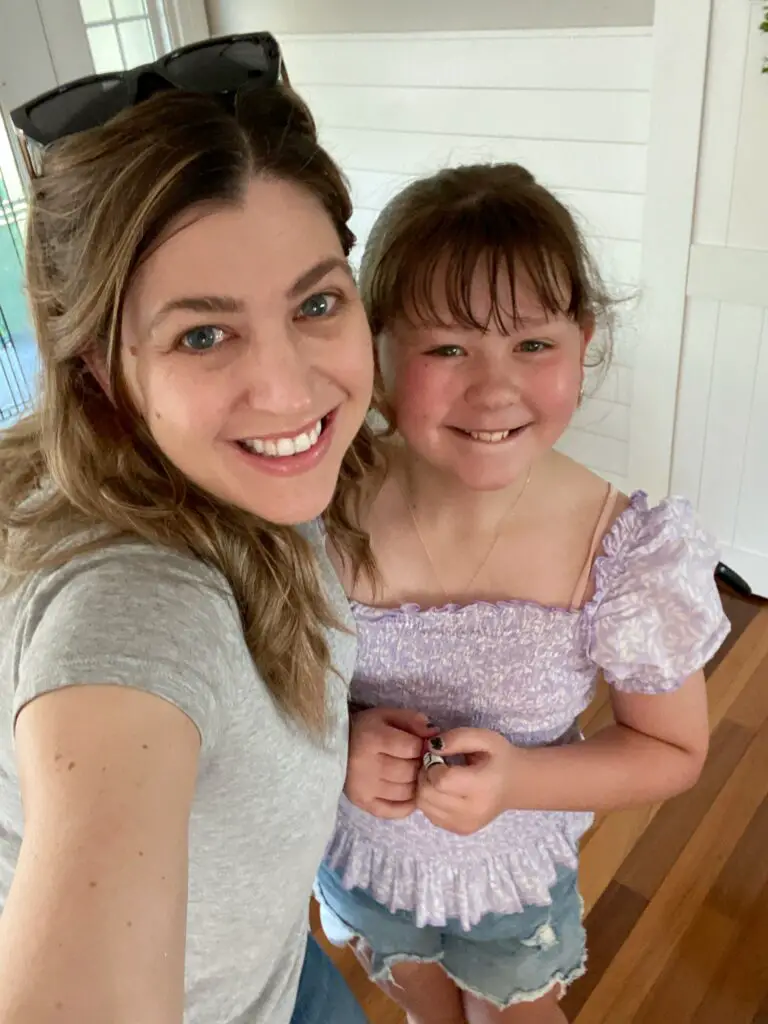 I'm not sure how that happened?! How is this sweet thing 10?!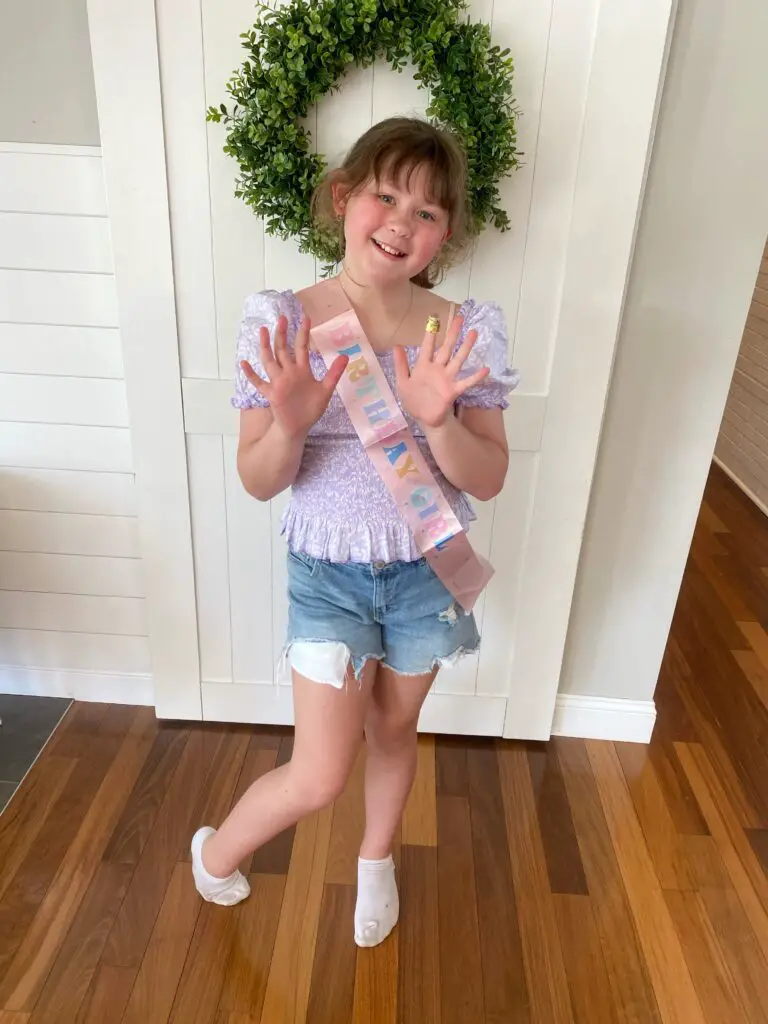 She requested an ice cream cake! The kids had never had an ice cream cake before…well, not that I remember, so if they have it was new all over again!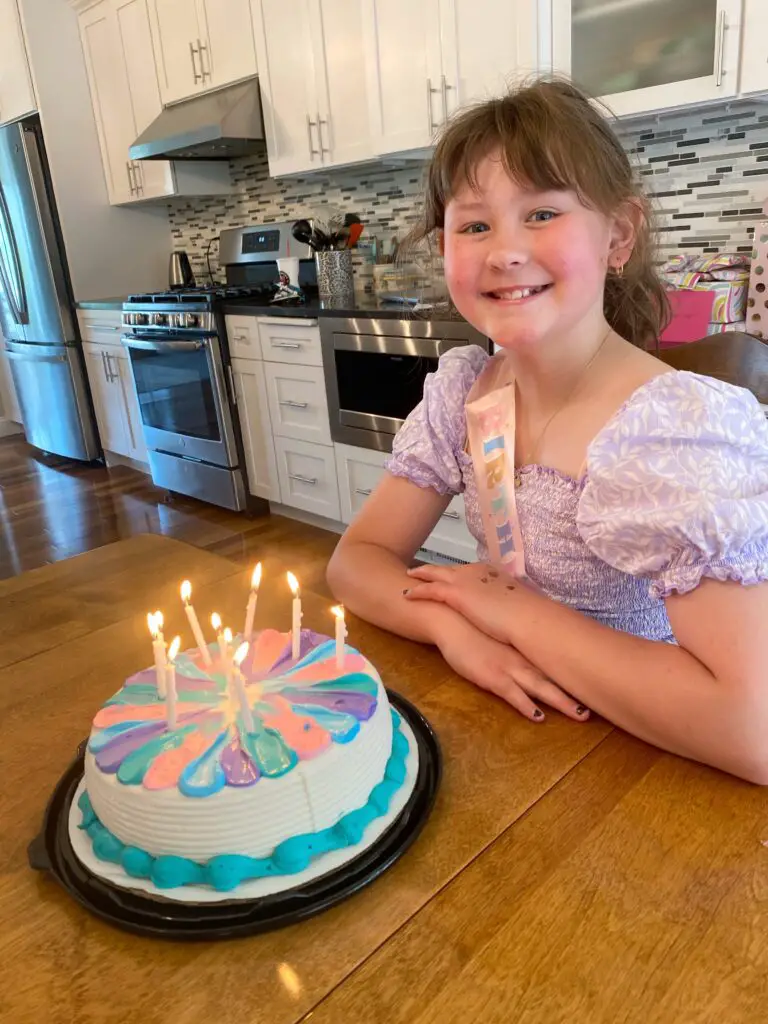 Eliza and I had to head to a 5th grade band meeting after a dinner of Jimmy John's, ice cream cake and gifts, but the meeting seemed to be going on forever, so we left after 10 minutes. I figured Henry is already in band, so we know what to expect. Eliza will be playing the alto saxophone and she's really excited! After leaving the meeting, she also requested that we go to the park and sit on a bench. We did just that. Eliza then befriended a squirrel and they played…I'm not even kidding…they really, truly played together. I loved this part of her birthday…just the two of us…………and the squirrel at a park together on her 10th birthday. It was truly special.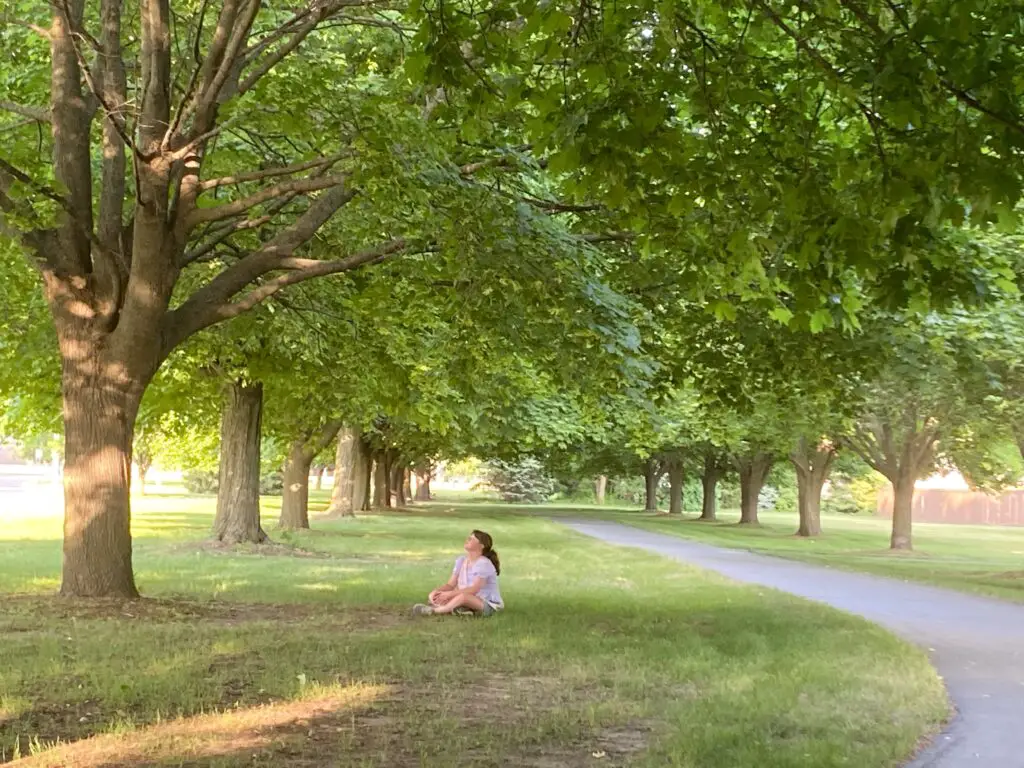 Henry had his 6th Grade Honors Night!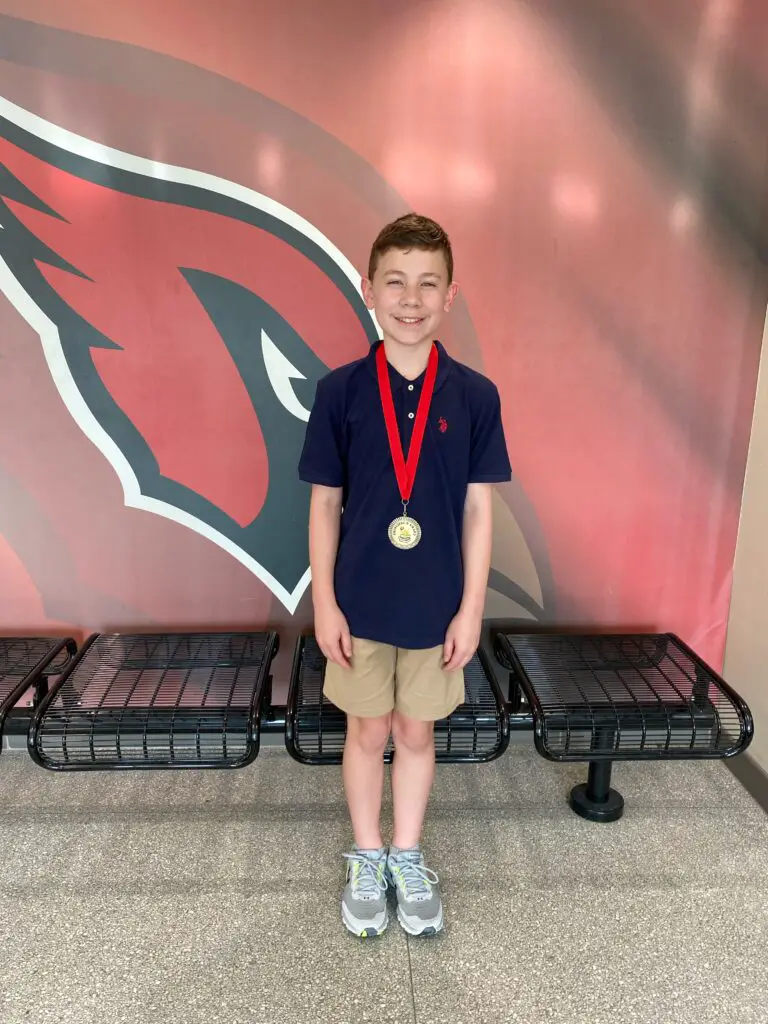 He walked away with all As for the entire year, he received awards for the Principal's List, Honor Roll, English, Science, Math and Social Studies. He was Student of the Month – which was special because for each "team" in 6th grade only 4 students for each team are picked for the entire year – and he was voted Outstanding Bandsperson amongst his peers. We were/are so proud of him, as well as his friends! It's crazy to see so many friends we've known since they were 2 or 3 up there with him. I'm so grateful for a great group of positive kids!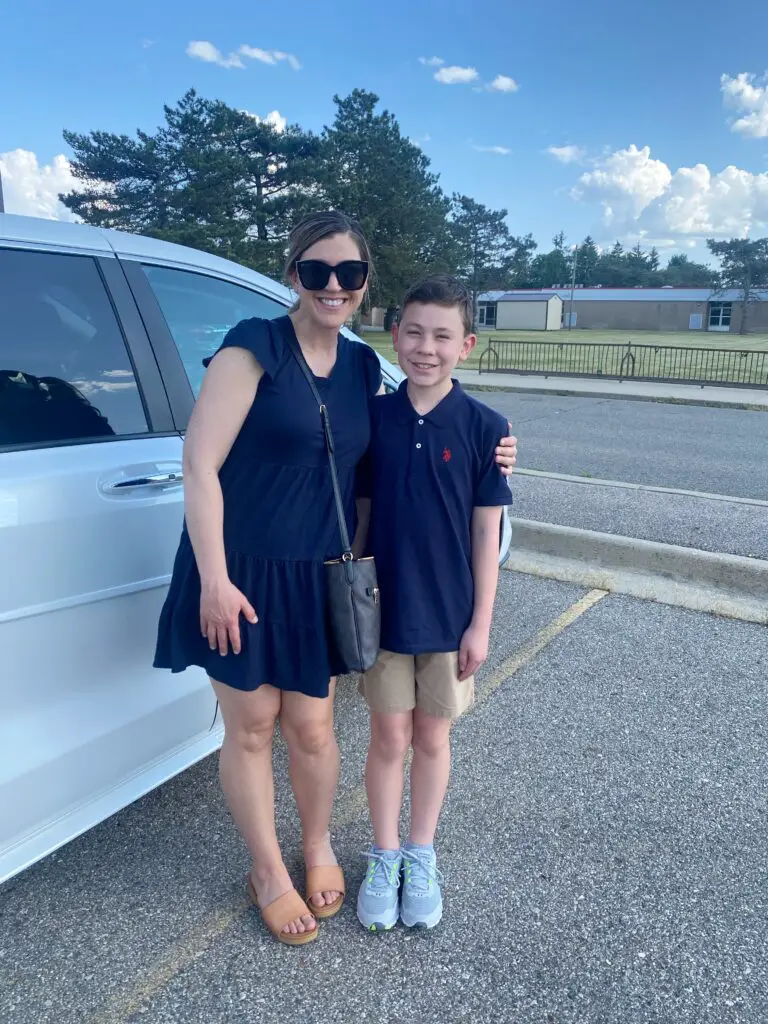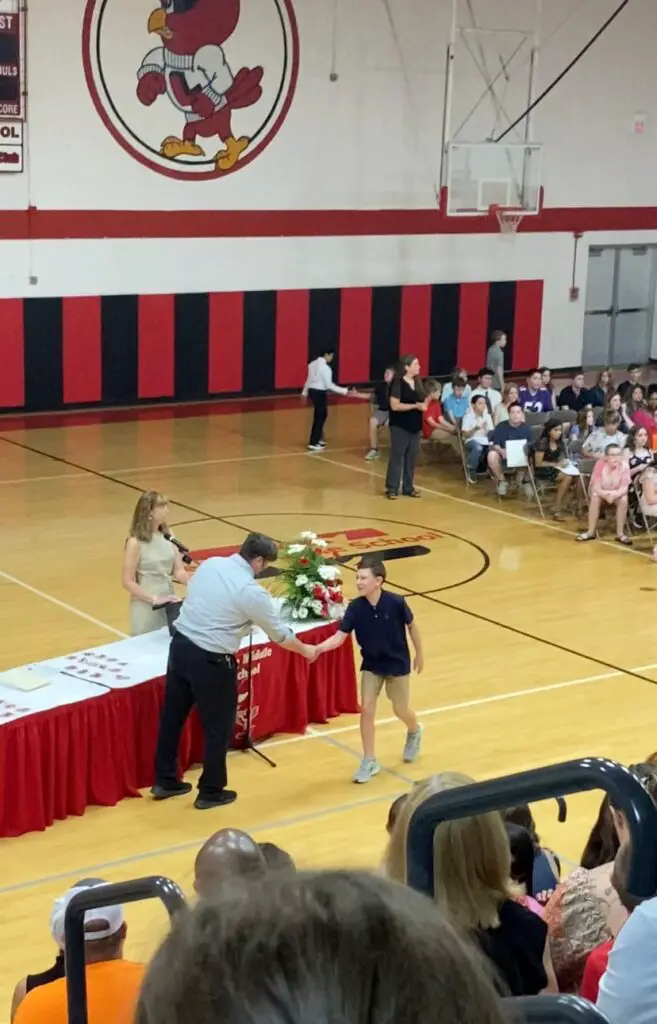 Eliza had full reign of the kitchen the night before her birthday party. She made homemade pretzels, homemade doughnuts and homemade monkey bread! Girlfriend loves to bake and bake she did…for hours!!!!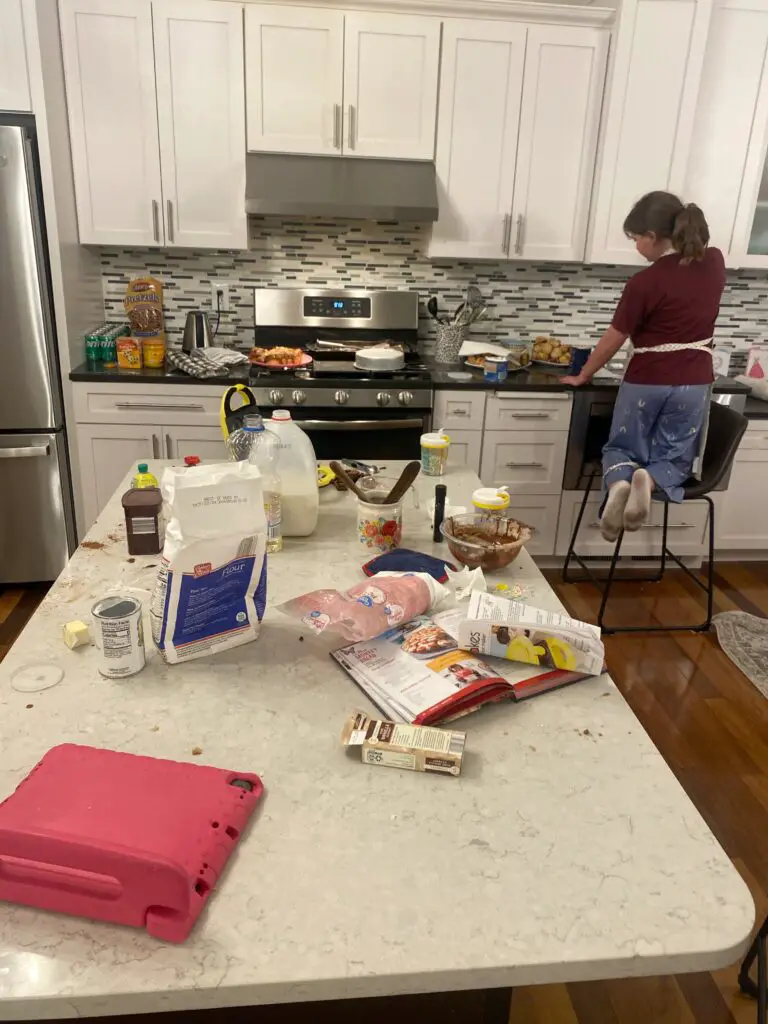 Jane and I found this fingerprint art kit from Aldi. I loved how it wasn't too messy and that she can learn to draw little pictures, too!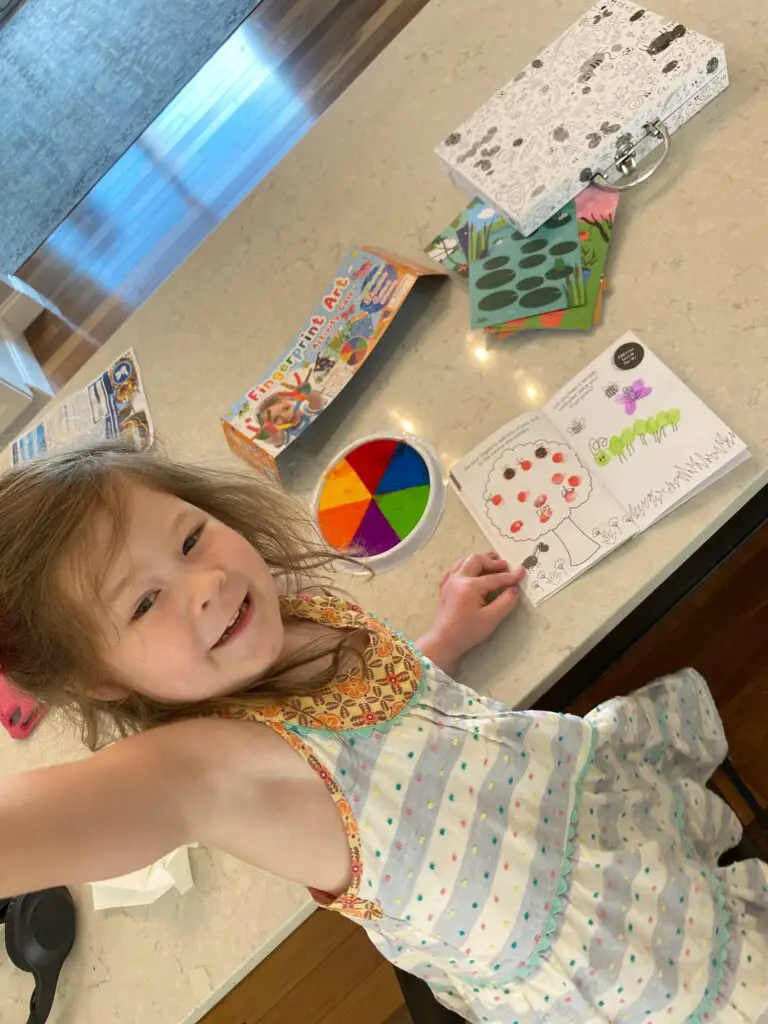 I decluttered my closet and it felt amazing…and I drank aaaaaall the iced coffee in the process!
I made little teepees for Eliza's birthday party. This was her first big slumber party, so it was a big deal for her. There was only time to make three, but we set out more mattresses on the other side of the room. The girls loved the set up! We kept the tents and plan on using them again, too. Woohoo for that! I'll be blogging about these again later this week. 🙂
The girls went swimming, tubing, played on the aerial silk, ate lots of snacks and ice cream cake, put on facial masks, put on makeup, put on tattoos and at one point they said they needed privacy from Jane so that they could just "talk." LOL! It was a hoot to have them all here!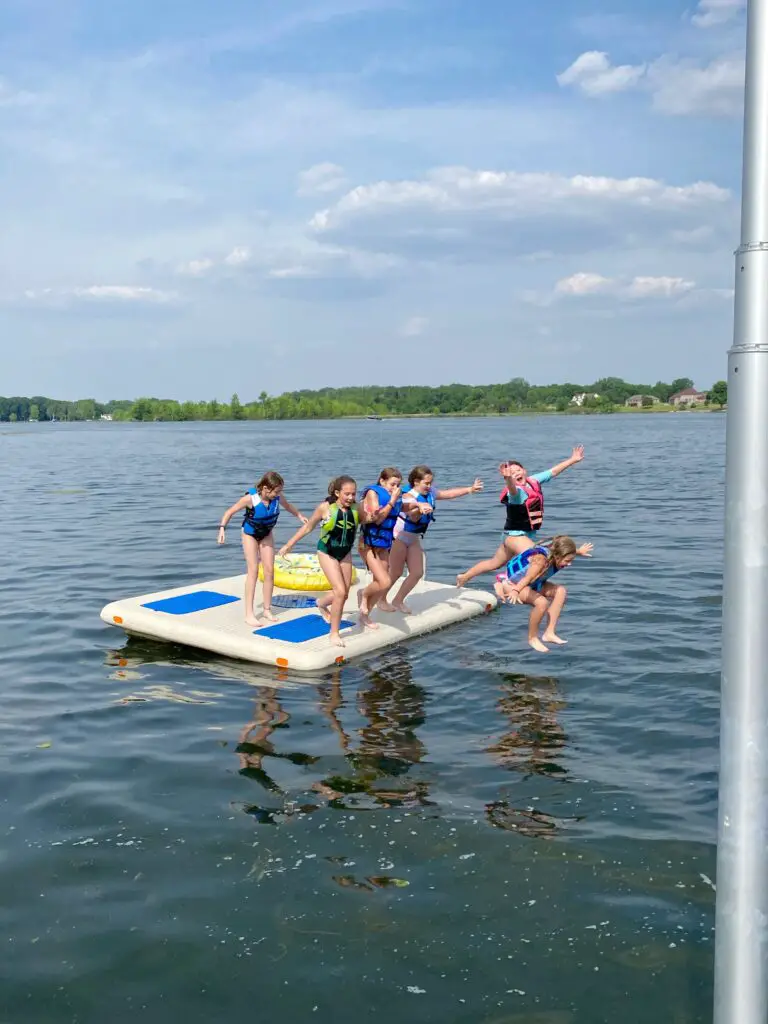 Facial masks were given out and Jane wearing hers was giving serious Silence of the Lambs vibes…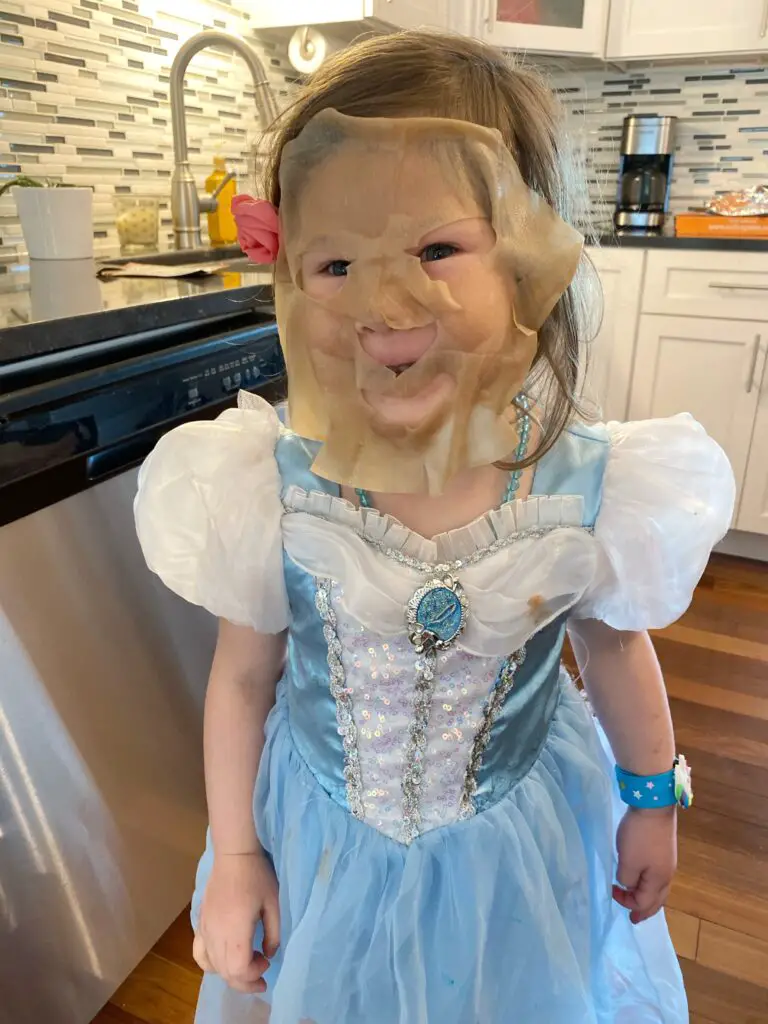 Then all the girls put them on and I laughed and laughed. It was so funny!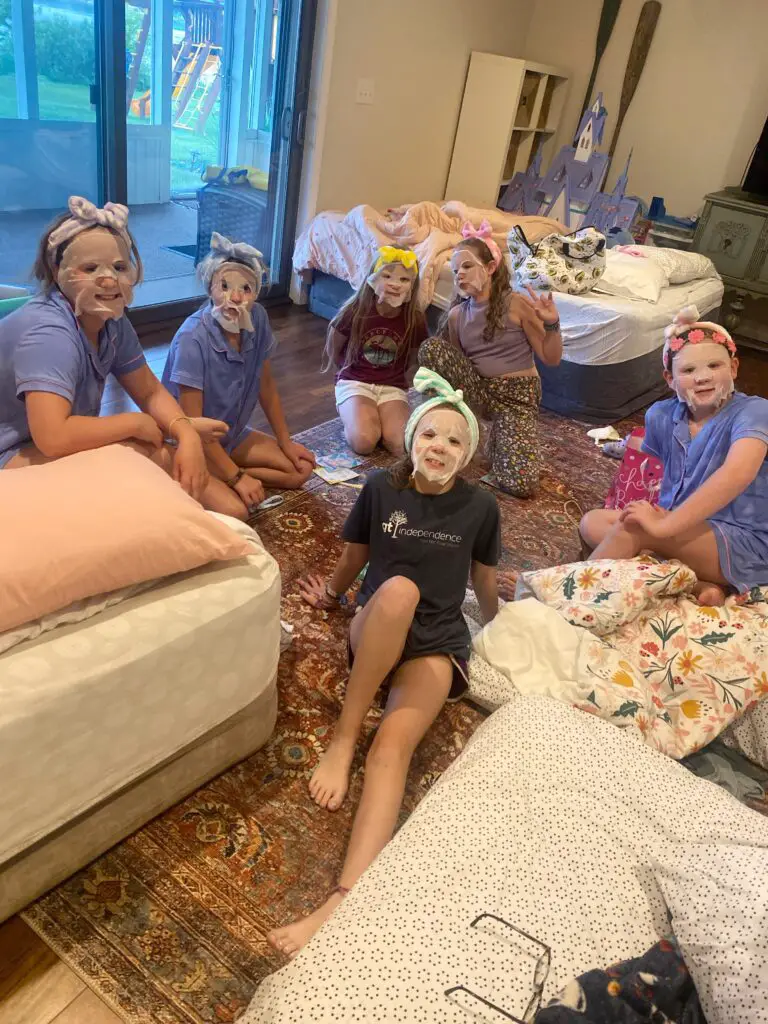 We now have two half days to go before it's officially summer break and I. AM. HERE. FOR. IT. Although, I'm not quite ready to have a 7th grader and a 5th grader. I can still deal with Jane going into her last year of preschool, but I know time will fly after that, so I'm hoping for a nice and slow summer of being present with my kids. 🙂
Thanks sooo much for stopping by! I'll be sure to link up how I made those teepees, so come on by and check it out later this week!
I'm linking up with Hello Monday!
Thanks again, friends!
Marie 🙂