Prime Purchases from August 2023
Hello! Happy day after Labor Day! I'm so happy to be sharing some good finds from our Amazon orders from last month!
This summer has been one of my most favorite summers I've ever had! One reason being that I fell in love with reading and I gave myself permission to sit, let the house wait, I got off my phone and I sat and I read and read and read! It's been glorious!
I read Colleen Hoover's Verity while on our trip out west and I LOVED IT! OMG! It was seriously one of the best things I've ever read.
I then read another book, called Waypoints, which was written by the main character, Jamie Fraser AKA – Sam Heughan, from the show, Outlander. We're huge fans of the tv series, Outlander, so after reading Waypoints I read the first book to the series of Outlander, which I've linked up here. It was really good, but I'd be lying if I said I wasn't intimidated by the small print and thin pages, but I pushed through and got it done! Phew!
I then decided to go easy on myself and ended up purchasing and reading a few more Colleen Hoover books. I read most of these books within days and my love of reading continued!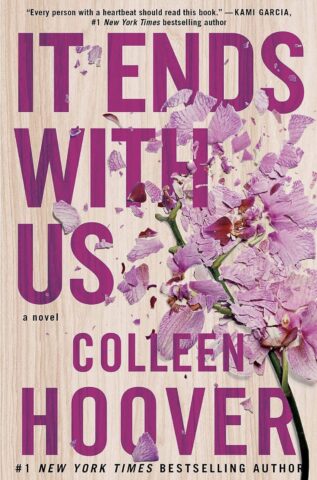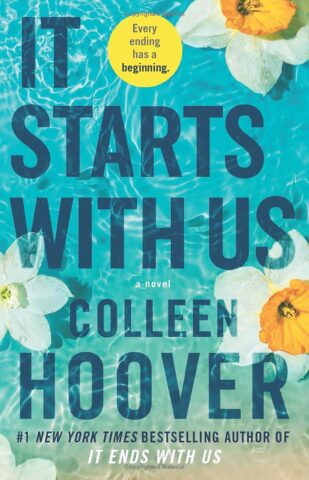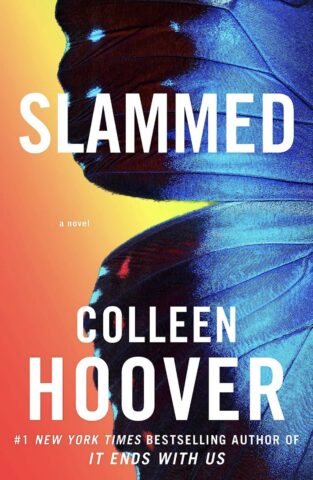 …and now I've changed things up and I'm reading It Happened One Summer! I've heard this one is a little steamy… 😉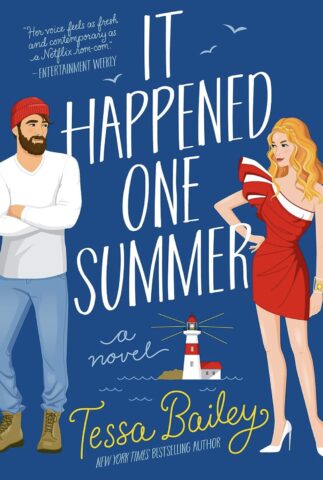 Henry mentioned wanting to use some of his own money to buy a new Nerf Gun and we were ALL about it! Although, the one he was looking at wasn't exactly the brand of Nerf Gun, rather it was called, XShot?? Anyhow, somehow he found this and was really into it! I don't know when his "Nerf Gun" days will end, I'm guessing soon, so to hold onto the fun that is childhood, we were all about getting this ordered. It arrived on Sunday and Henry has been playing with it non-stop!
X-Shot Insanity Motorized Rage Fire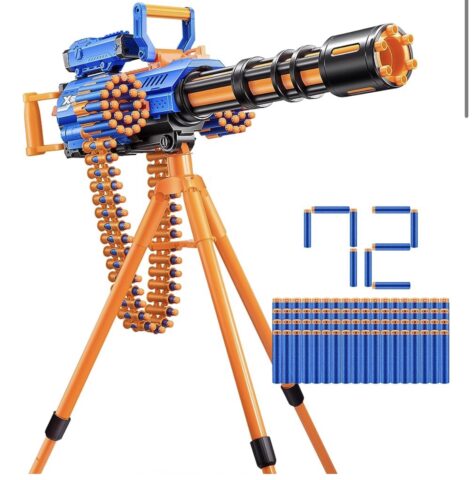 I found these adorable pink Halloween favor boxes and will be using them for Jane's Halloween preschool party! I mean, pink and black and cute and spooky?! I just HAD to order these!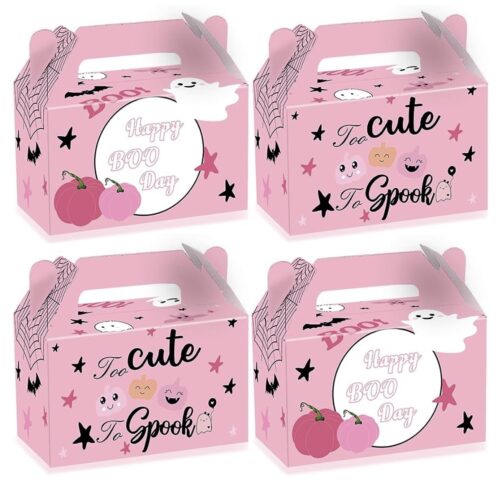 We already finished up our family photos for Christmas cards! WooHoo! I scheduled them extra early this year because fall is going to be insanely busy. We changed things up and took photos at sunset in a garden. I knew I needed something light and airy and this dress screamed, "garden party," so in the Amazon cart it went!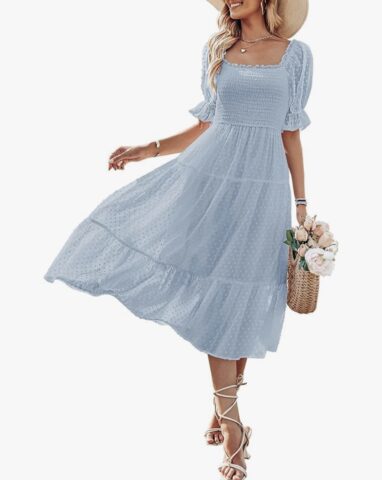 I don't know about you, but we're overflowing with shoes over here! With the change of seasons – flip flops to tennis shoes to rain boots to winter boots and cleats…I knew we needed better storage and this shoe rack has been perfect – it's not heavy duty and the assembly was easy – Eliza put it together for me. It's currently out in the garage and it's been a game-changer for us!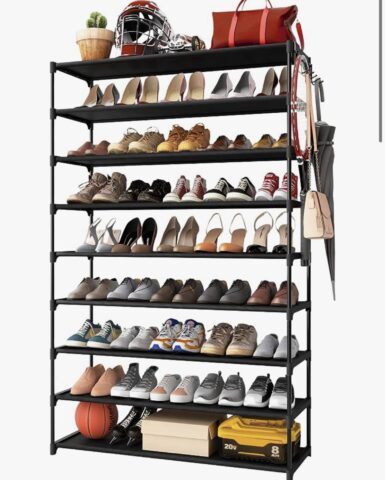 Eliza is my little baker/chef and she loves to be organized, especially when it comes to her meals. She really wanted a Bento box and since I don't make her lunches anymore, I was all about whatever makes her happy to make herself a cold lunch. She's been using this everyday and we've been really pleased with how easy it is to clean and how much she can pack inside the box itself.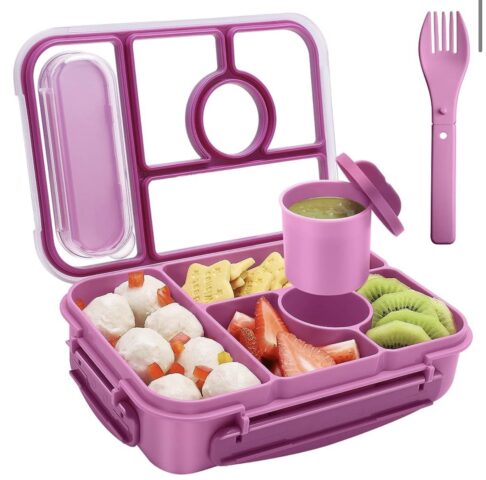 Speaking of Eliza and organization – she's been begging for a clothes organizer and I finally got her one! This has also been a game-changer especially since we really don't have time for her to decide on what to wear in the mornings. She has long days and has to be to school at 7:30 for band every morning – so using our time wisely has been significant with happy and productive mornings!
Shelf Weekly Clothes Organizer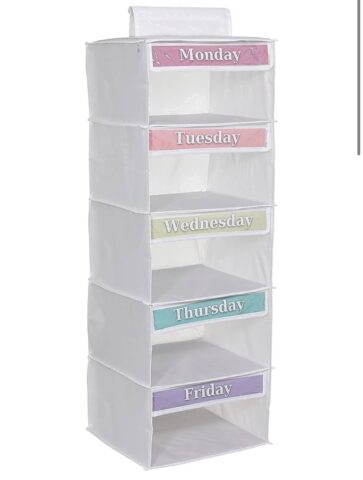 Henry's running cross country and he's absolutely loooooving it! We wanted him to be able to track his time/distance, but we're not quite ready for him to have a phone yet, so we bought him this Garmin! He's been thrilled with it so far! He charges it and packs it in his backpack for after school practice and he goes for runs down our road and uses it every time. It was worth every penny!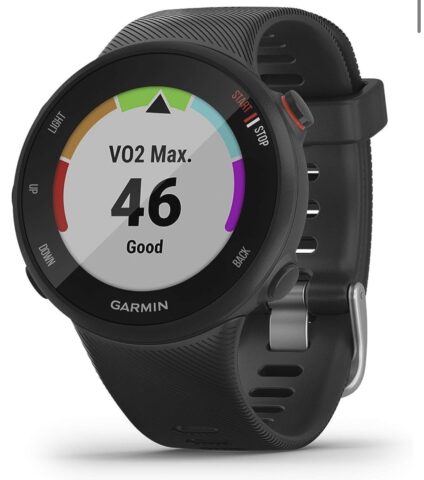 Our kids use Chrome Books at school, but they're no longer allowed to bring them home due to kids ruining them or destroying them in some way. We were very disappointed by this news. Henry really thrives on being able to complete extra work or homework from home, so his loss of a Chrome Book was a big bummer. Jon and I decided to purchase him a desktop computer, but we didn't want to break the bank. We own a monitor, so we already had that, and then Jon found this! It's soooo tiny and it does the trick! We've been really impressed with this itty bitty computer and now Henry's happy being able to complete homework from his bedroom and it didn't break the bank at all! Seriously, go check this out!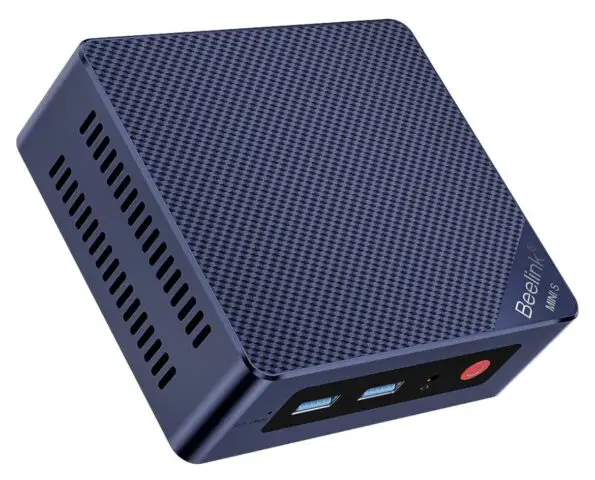 I bought this dress mid summer and it's fantastic! I love to wear dresses in the summer and this dress checked off the comfy and casual dress boxes for me! I may have to order one more for next summer!
There's also a long sleeved dress that I may have to order for an upcoming date night! EEK! I love this style of dress so much – it's so comfy and casual!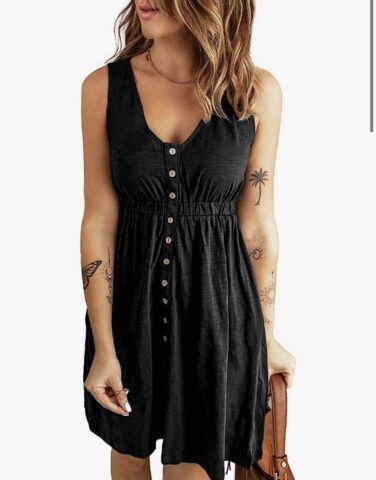 A Prime Purchases blog post wouldn't be complete without showing off what Jon ordered. Bahahaha!
It's a "Best Seller!" 😉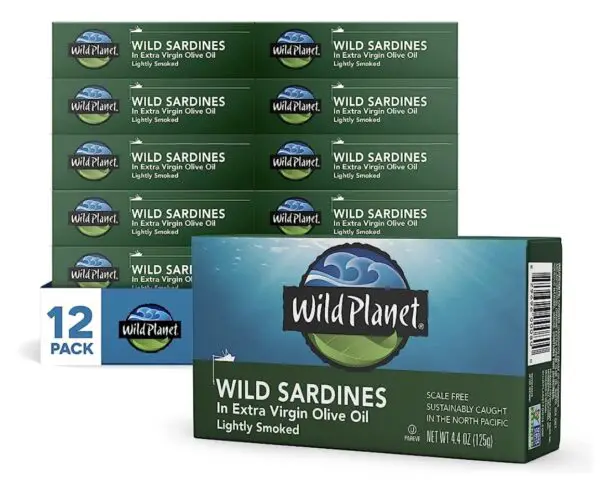 Thanks so much for stopping by and scrolling through!
Have the best day EVER!
Marie 🙂
I'm linking up with Tanya for Prime Purchases.
*This post contains affiliate links for which I may be paid a commission.