Hello Monday on a Tuesday!
Hello and Happy Tuesday! I'm over here catching up on all the things from the last two weeks! I thought that with school being out, I'd have more time to blog, but between end of the school year events, summer camps and tball…oh and being asked, "MOOOOM?!" at least 732,429 times a day, I just haven't had a moment to to catch up in the blog world. Haha!
We've been the best kind of busy!
Eliza had her field day and while I couldn't volunteer due to Jane's virtual OIT appointment, we were still able to attend and I took the 15 minute check-in OIT phone calls while watching Eliza have all sorts of fun!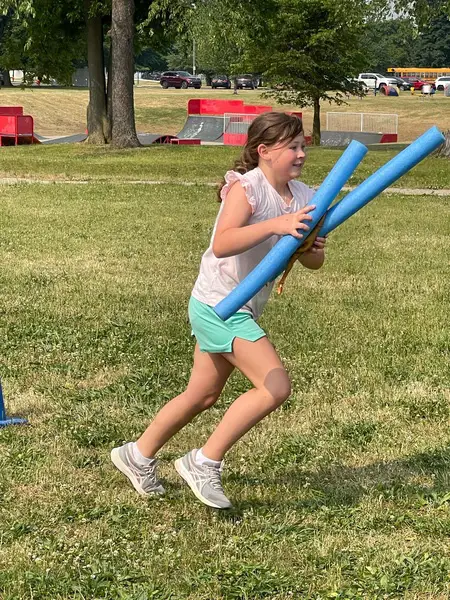 I love my girls. 🙂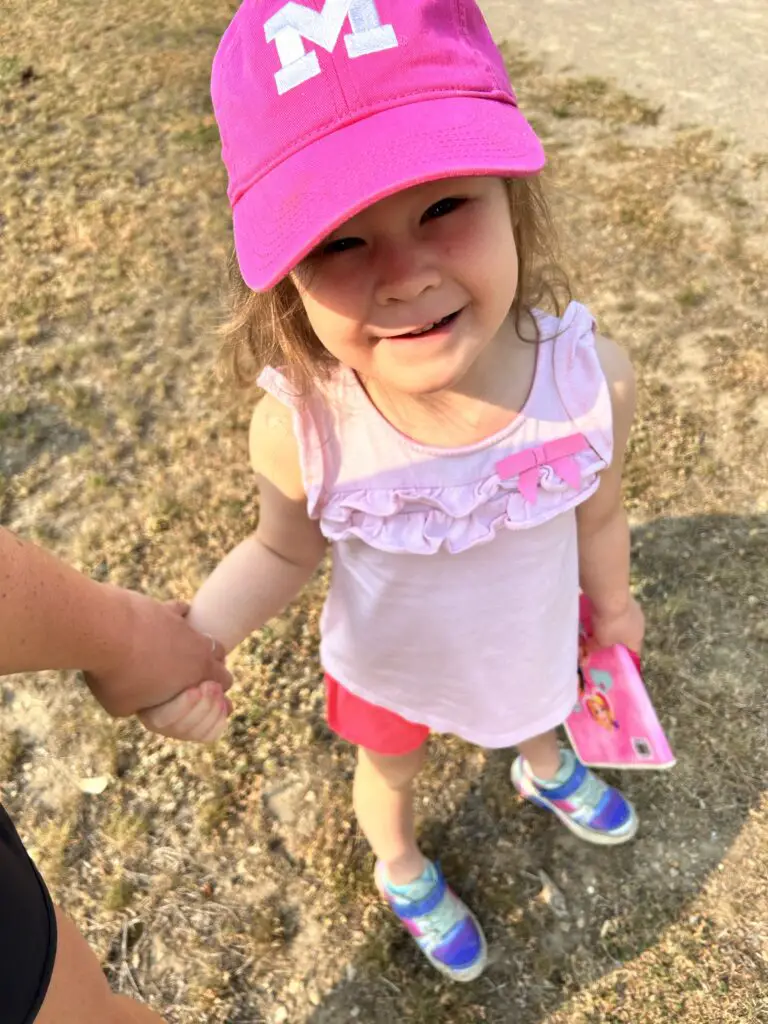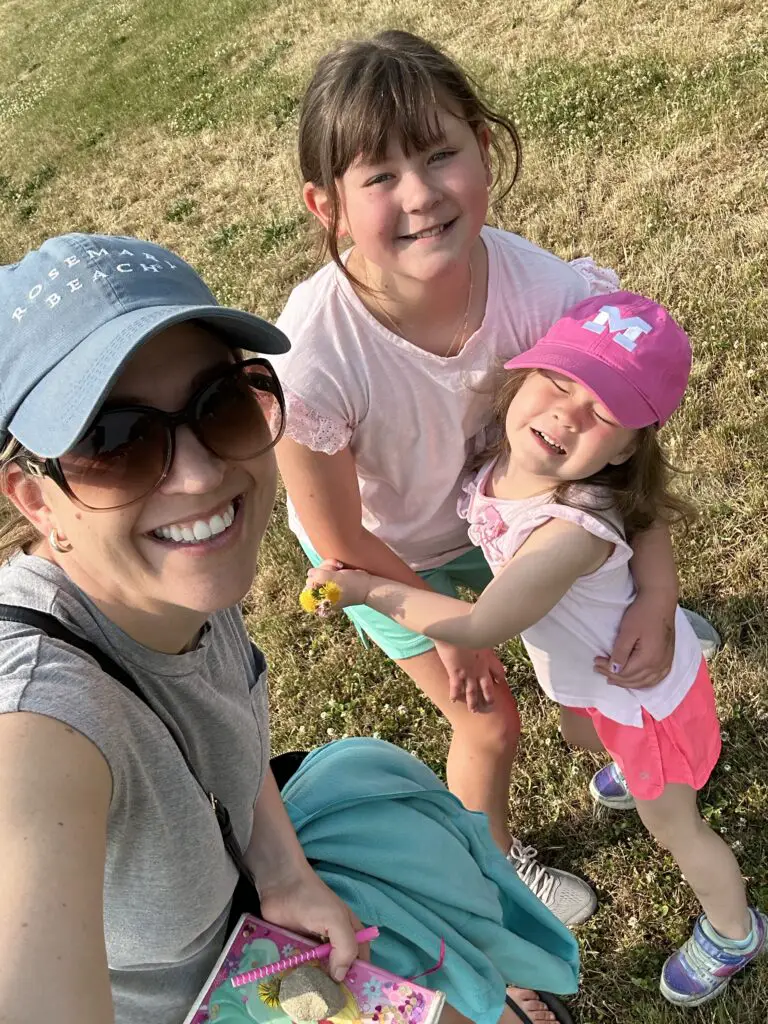 After field day, I took the kids to McDonald's to play! Henry and Eliza used to enjoy playing here, but it had been since Jane was born that we had been back. Due to Covid, this was Jane's first time playing in the play area – isn't that crazy?! Henry and Eliza weren't sure if they'd be too big – but upon further inspection – the rules stated ages 4-12! Check out the excitement in their faces! I love that they're still little enough to be excited about this!!!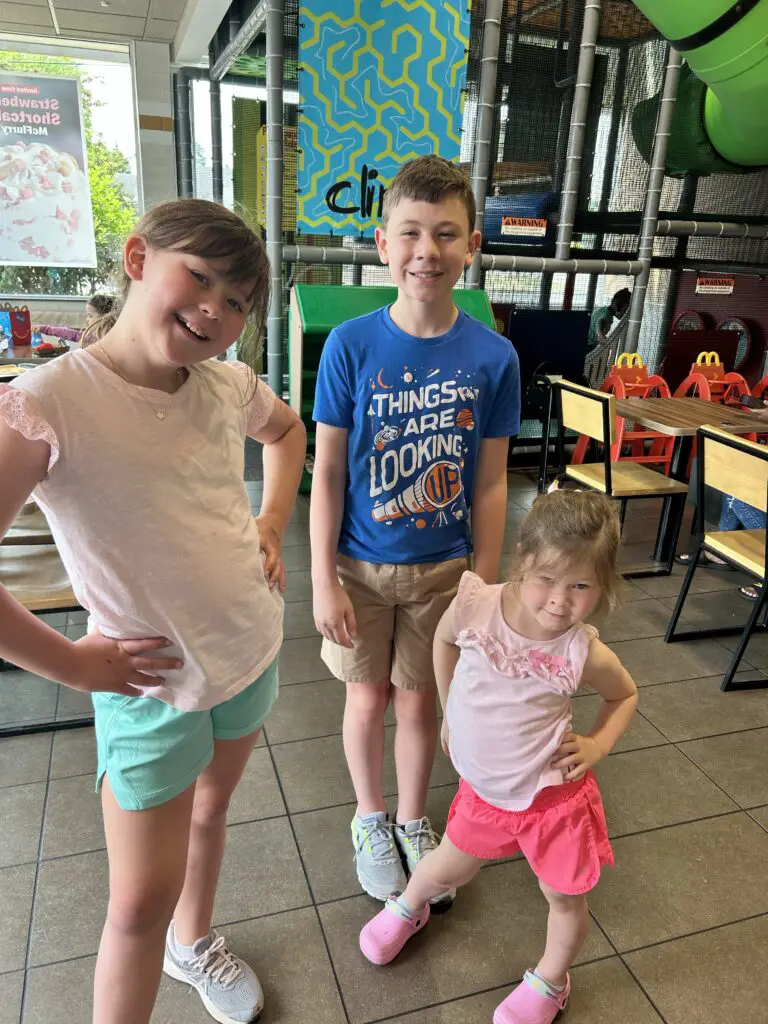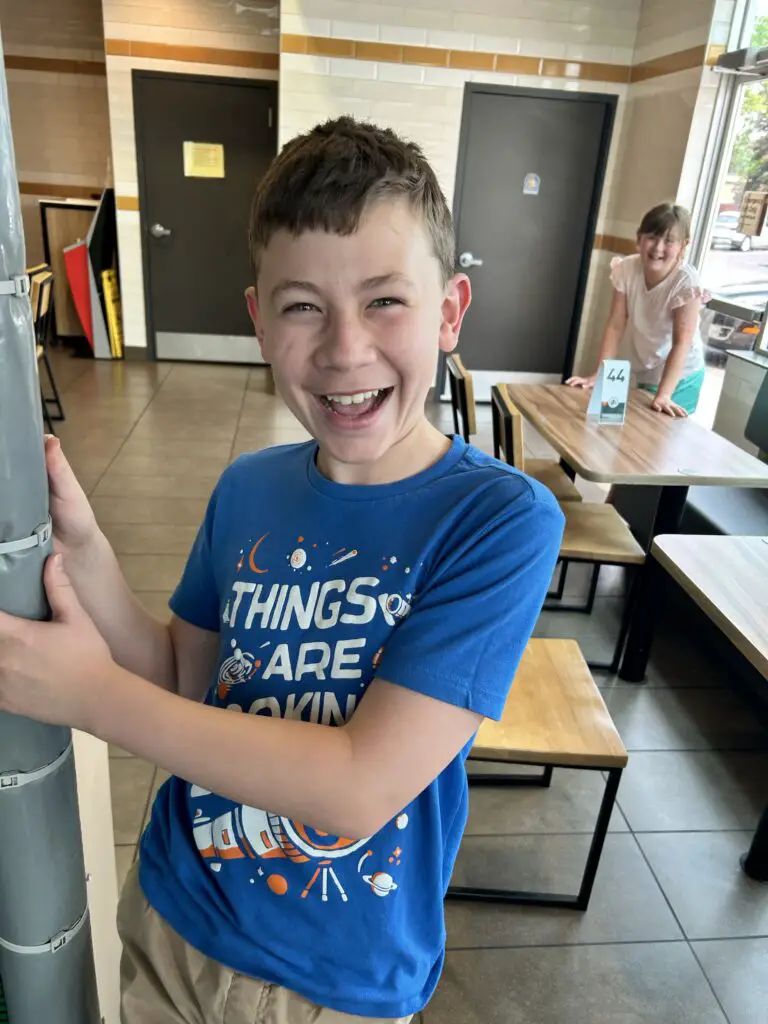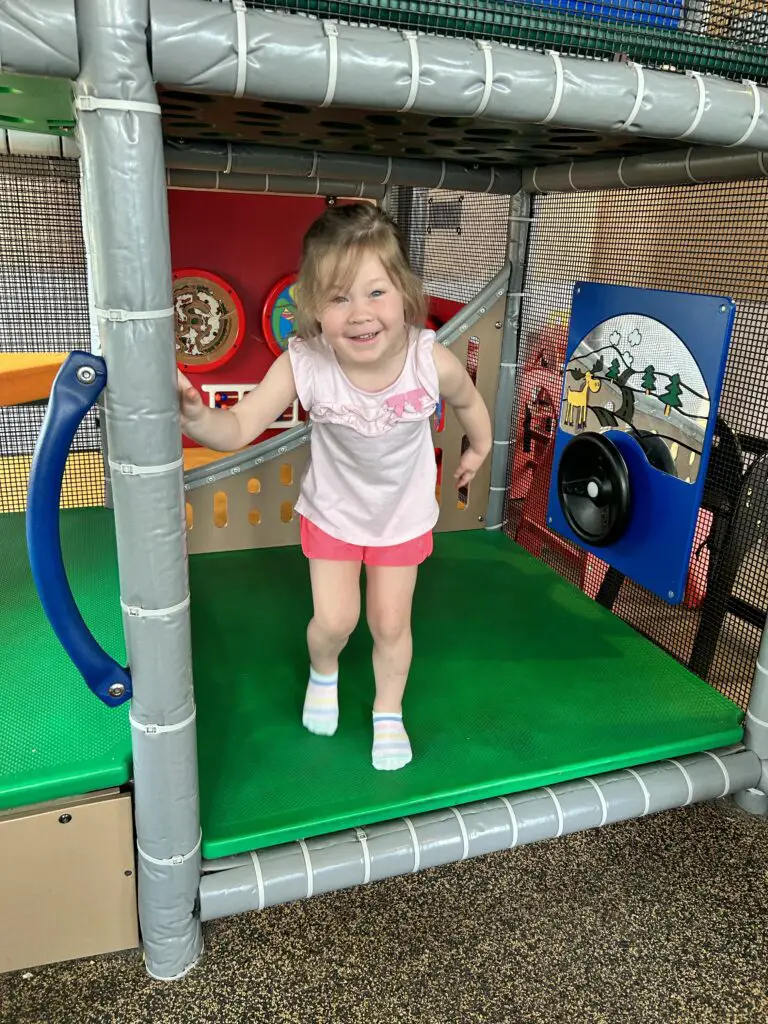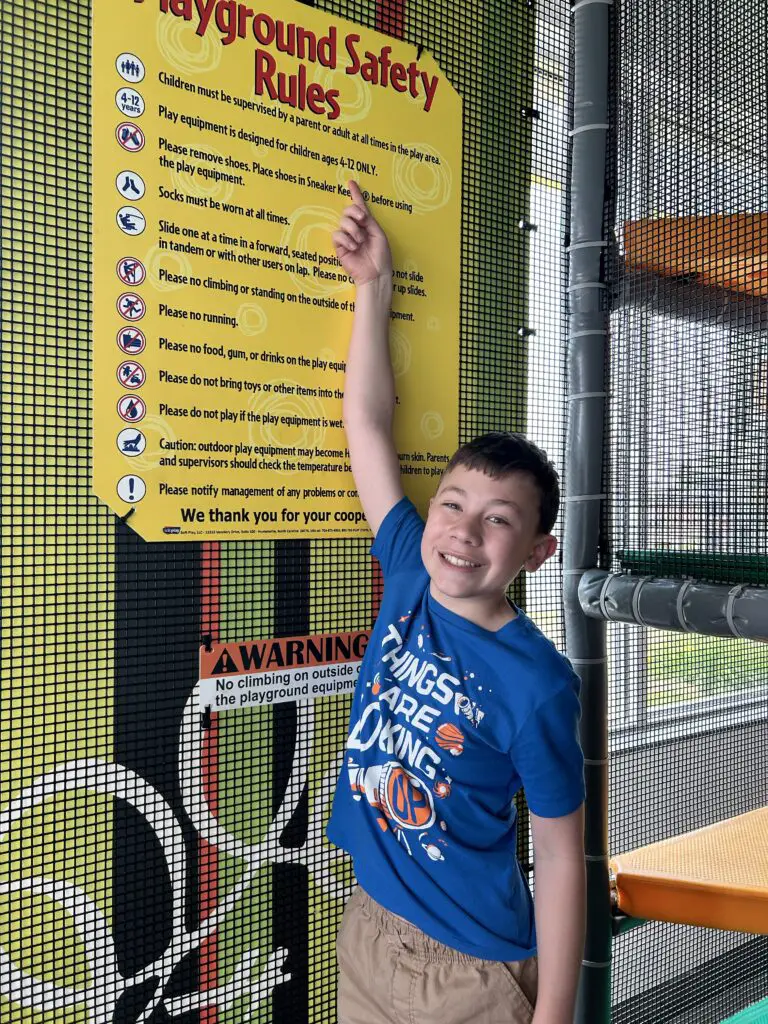 Jane attended her first tball game and it was THE BEST THING EVER! I still can't get over how adorable and funny it was to watch!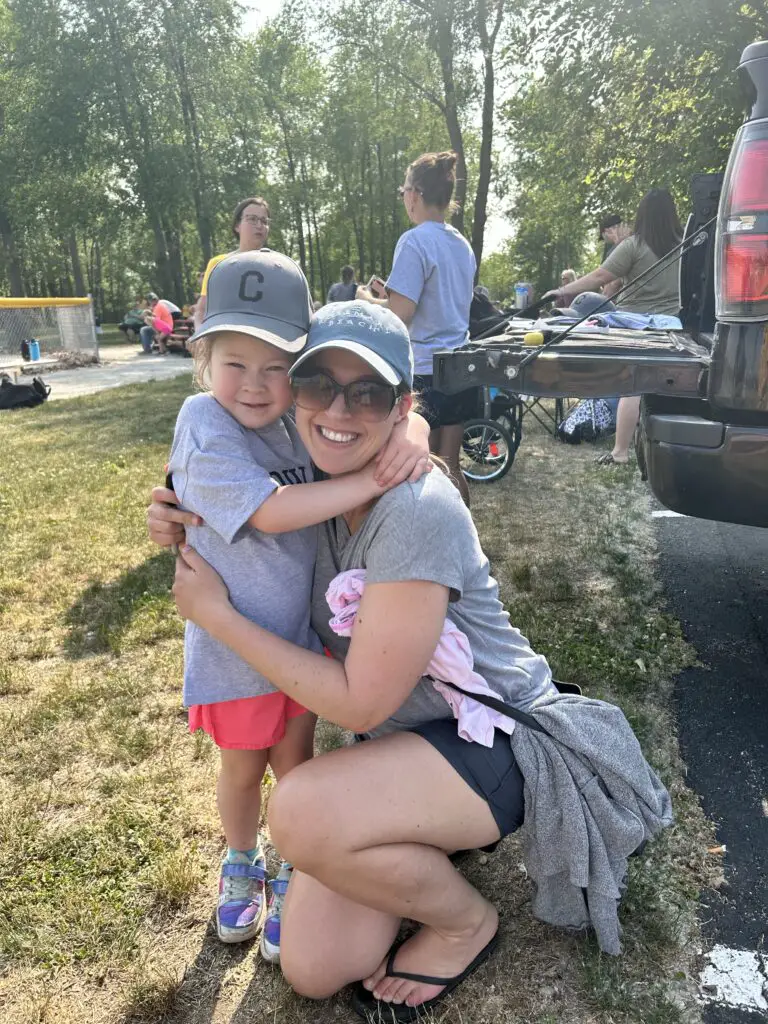 The ponytail, the hat, the pose, the smile… Love it all!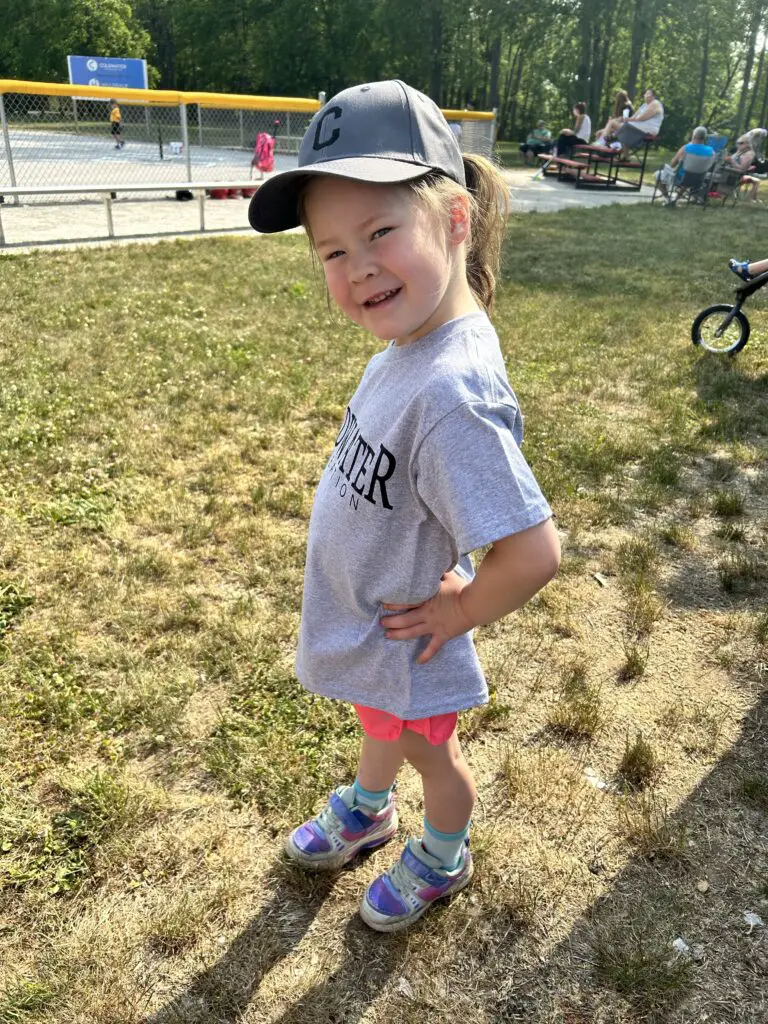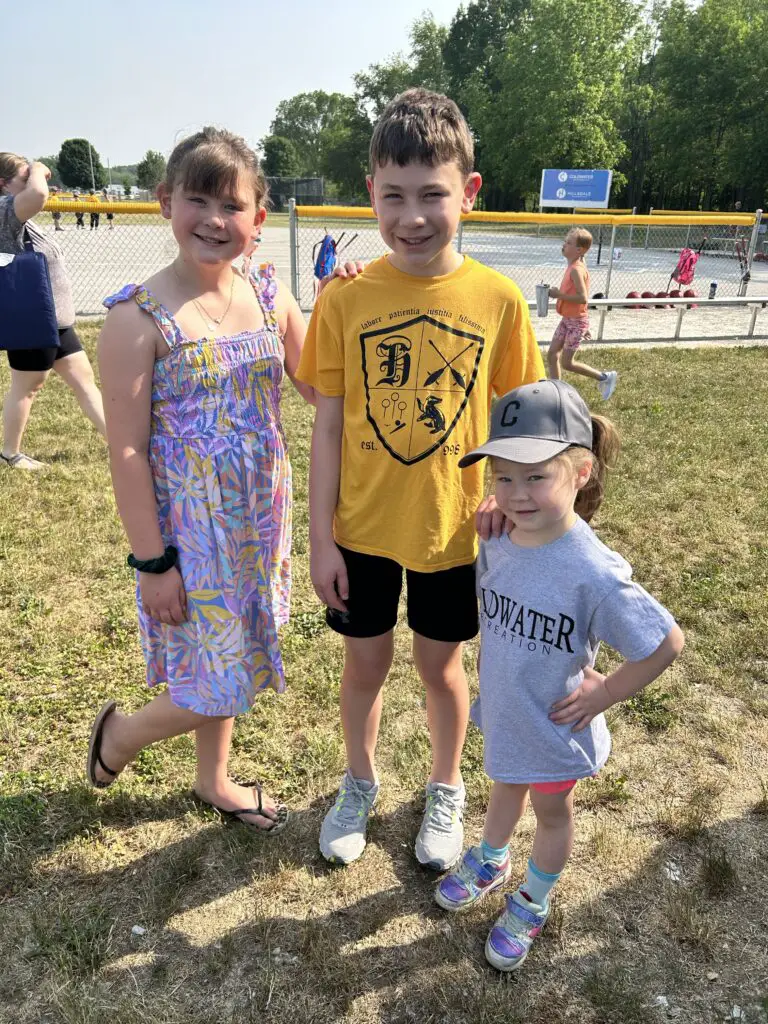 On the last day of school, Henry went to a friend's house with some other boys and they played in the lake and went fishing. That left just us girls to hang out, so I decided to take them to see The Little Mermaid! We hadn't been to the theater for a couple of years, so it was really exciting for all of us!
Later in the week we had to take in the minivan for it's first official oil change! We're heading to Yellowstone in a few weeks and we want to make sure everything was ready to go! The kids loved waiting in the waiting room at the dealership. Afterwards we went to grab lunch, coffee for me and I took them into a pet store! They loved it!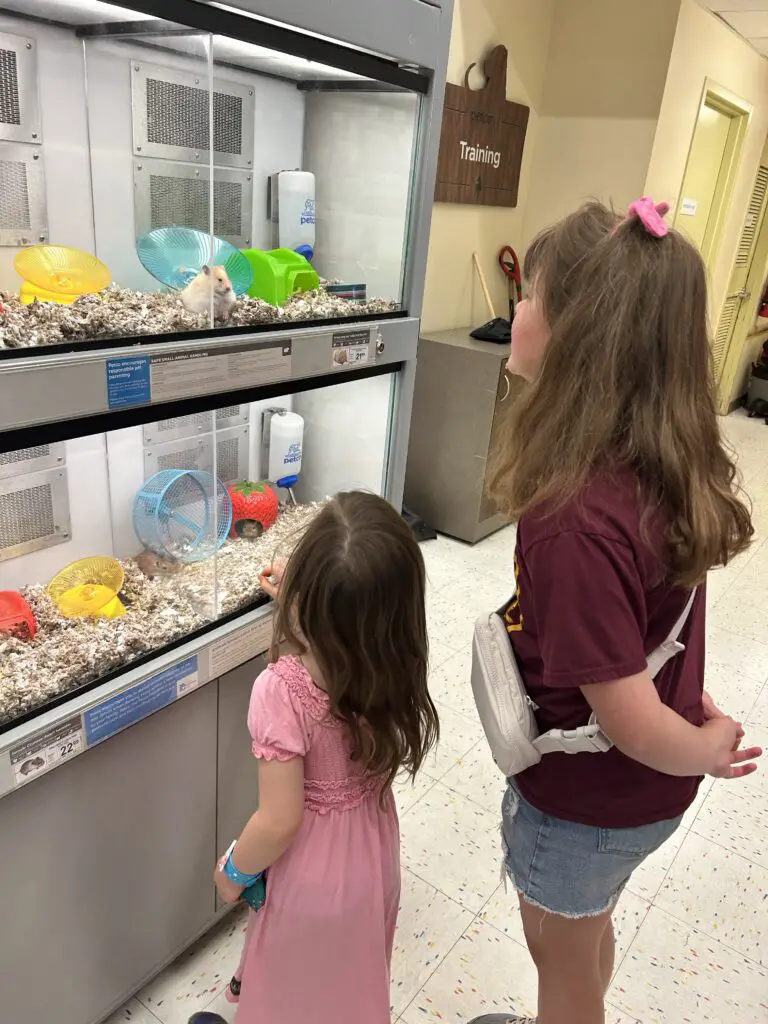 The next day we headed to Shipshewana to go bike riding. We put in 14 miles and the kids did great. I think the lunch and ice cream at Dairy Queen halfway through our ride helped a lot!
The views were so pretty and there were so many beautiful farmhouses!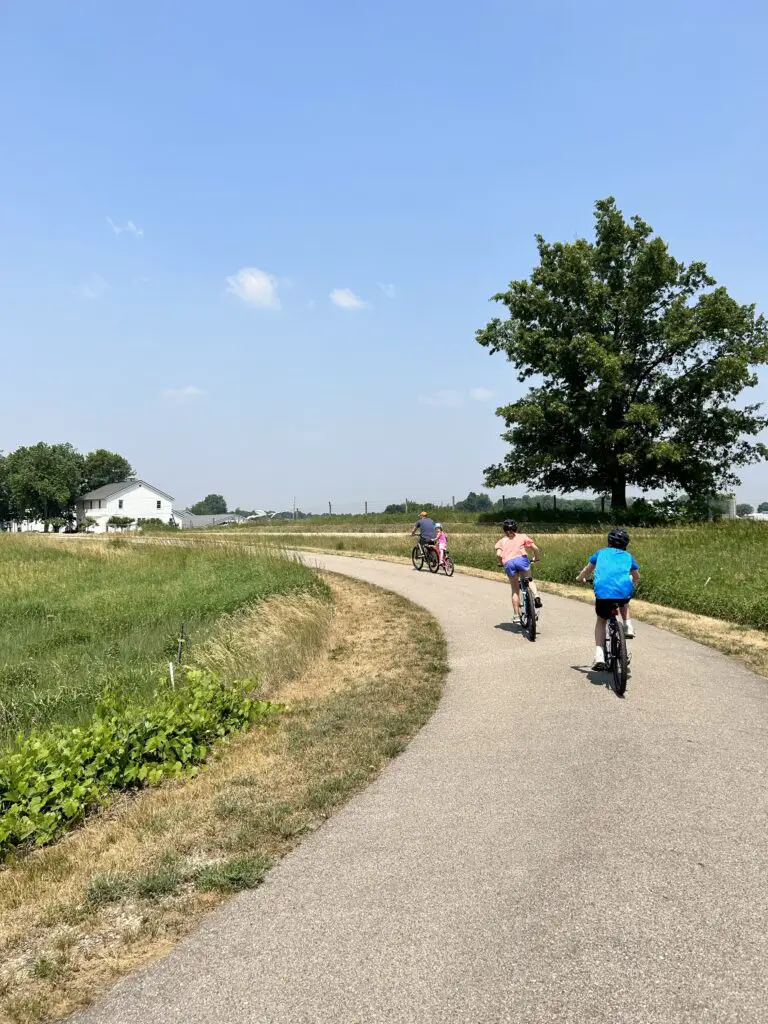 Jane loved all the foals!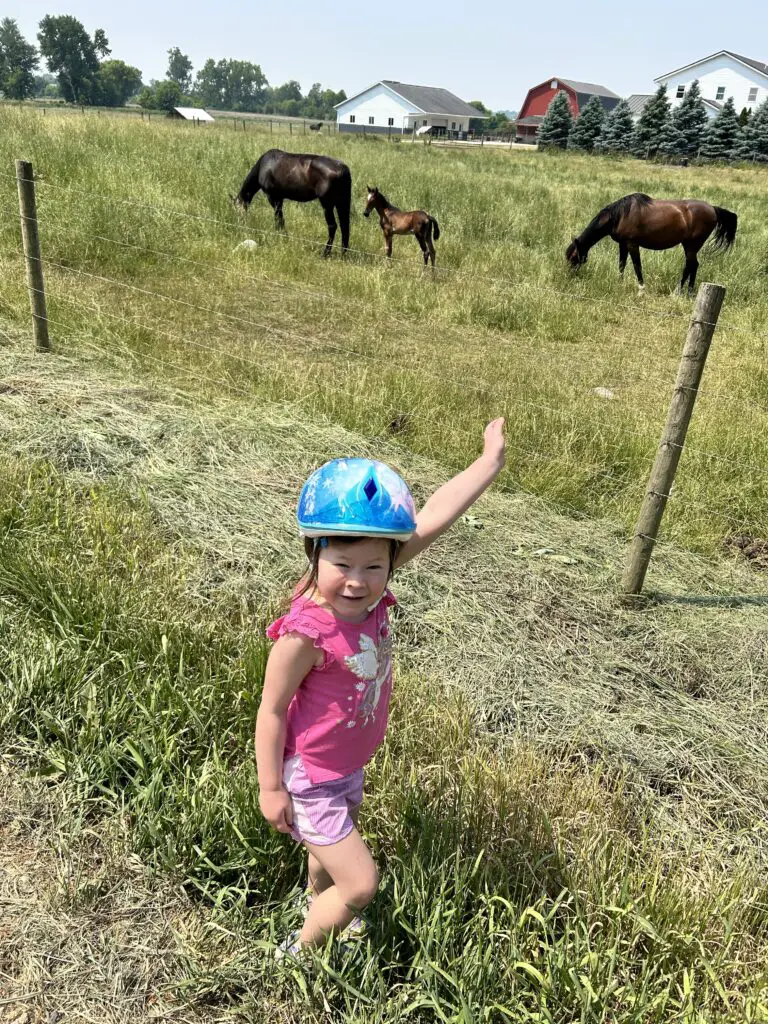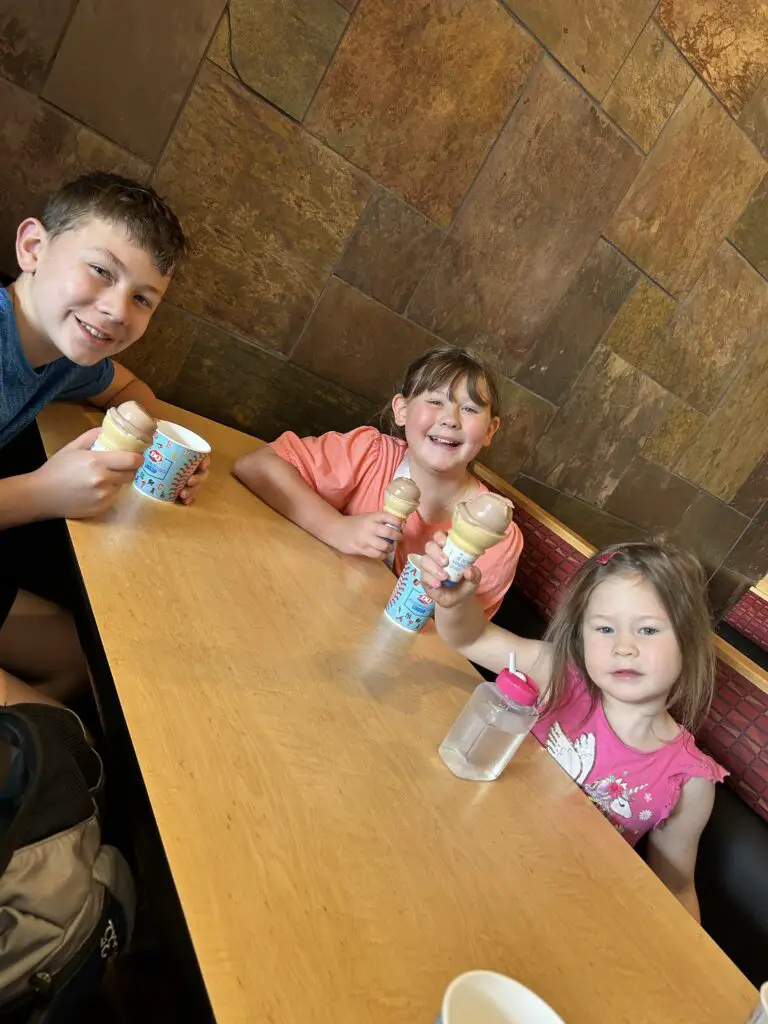 Jane's new thing is to literally hug trees and climb on them or hang or do flips off of them.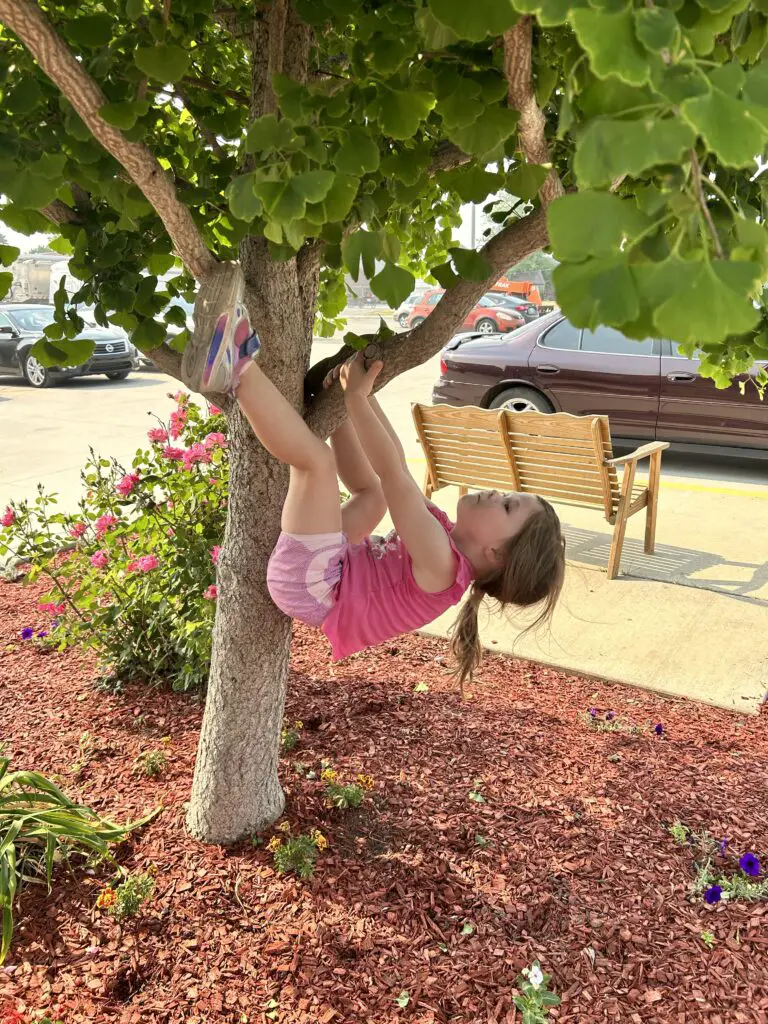 Jane had her first official dentist appointment and she did fantastic, actually she LOVED it and even responded with, "That was awesome!"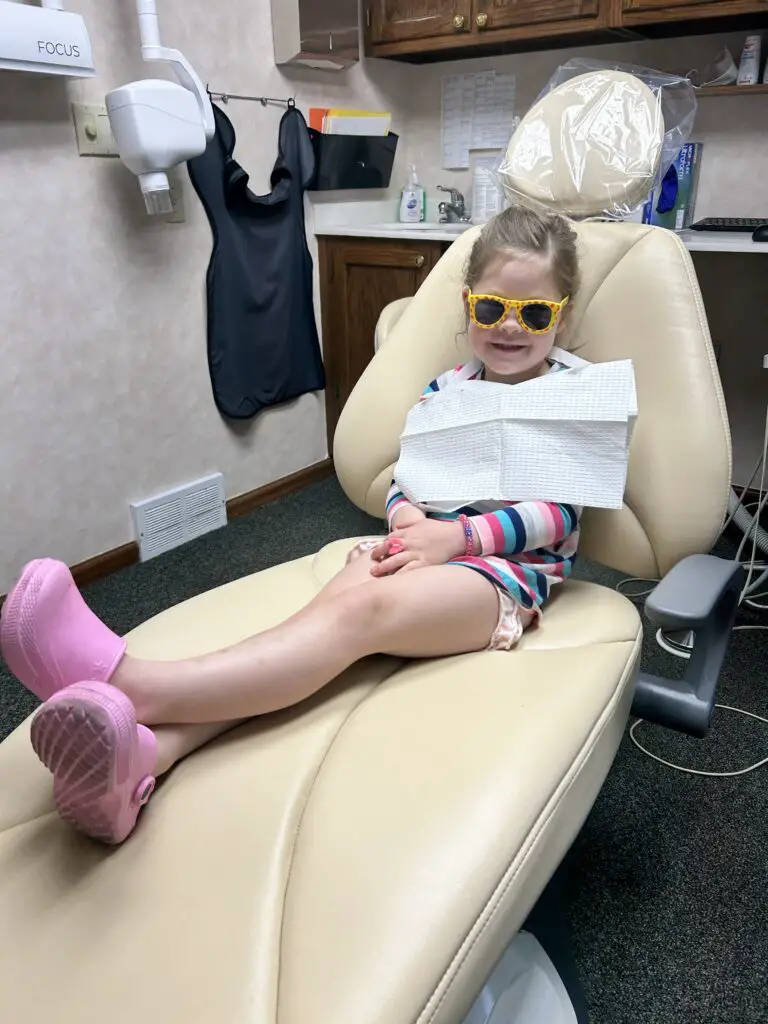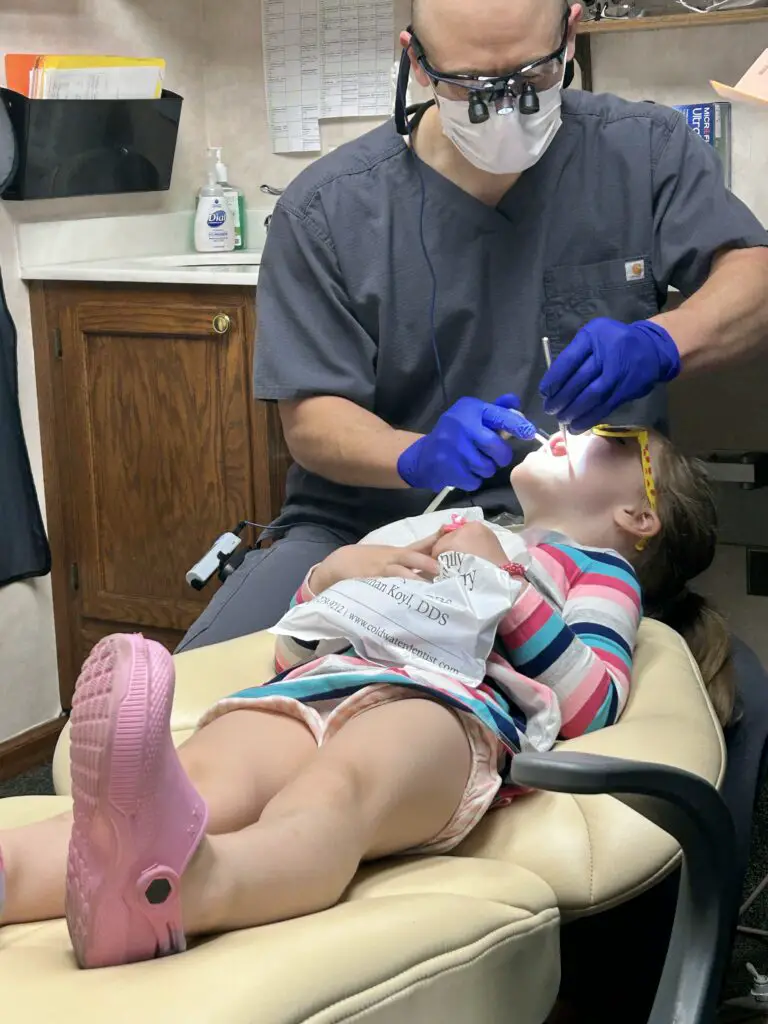 All the kids did great! I was so proud of myself for actually scheduling their appointment 6 months in advance and all at the same time. Haha!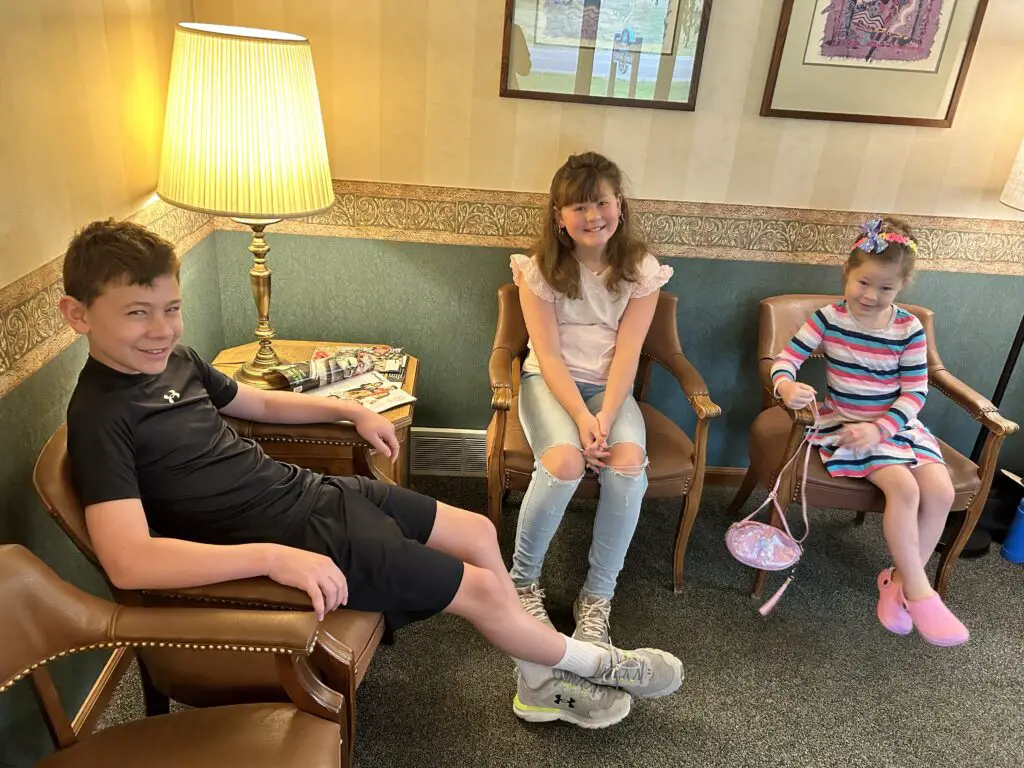 The last time I took a picture of Henry and Eliza outside of the dental office, they were soooo small. I think I gasped once I looked at this picture. 'Tis the season for waaaay too much growth.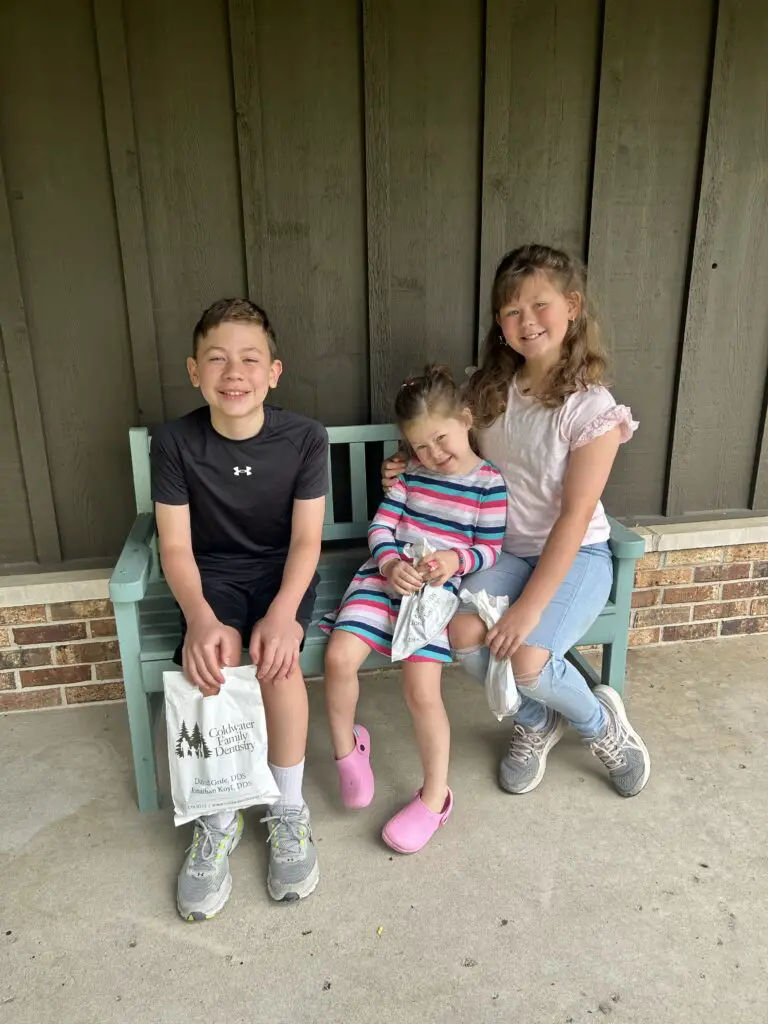 Henry headed off to a science camp – it only lasted for two days, but he really enjoyed it by the second day!
Look how tall he's getting! Ahhhh!!!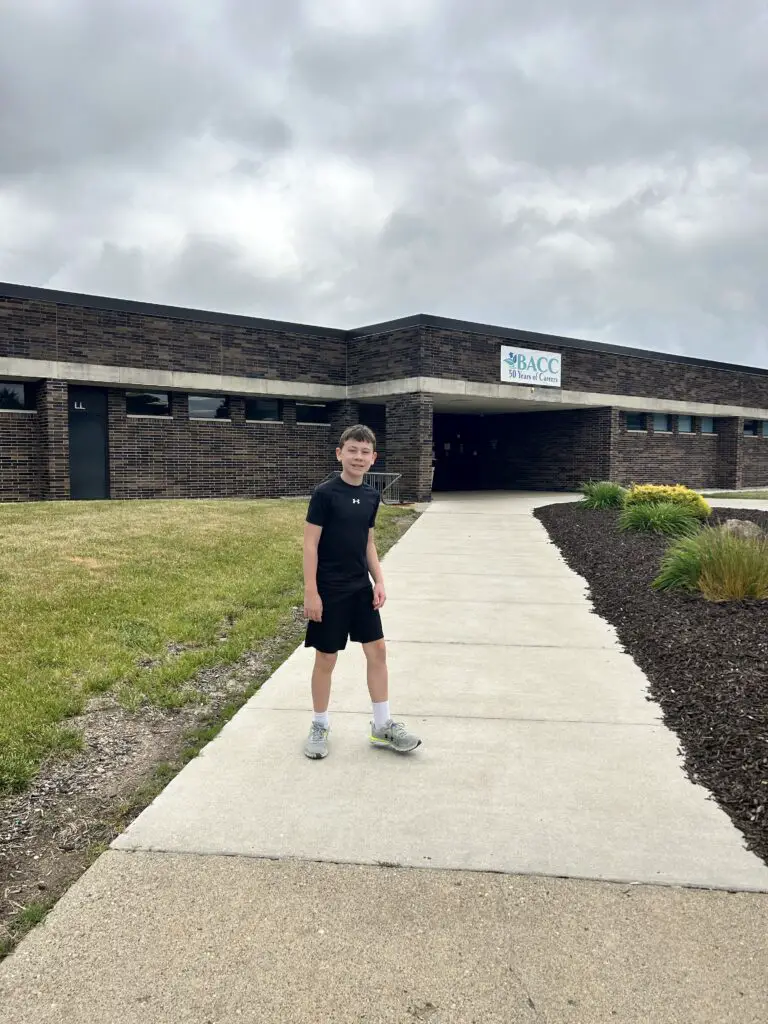 Jane had another tball game and our neighbors came to watch. Look at these great photos that our neighbor, Amy, took!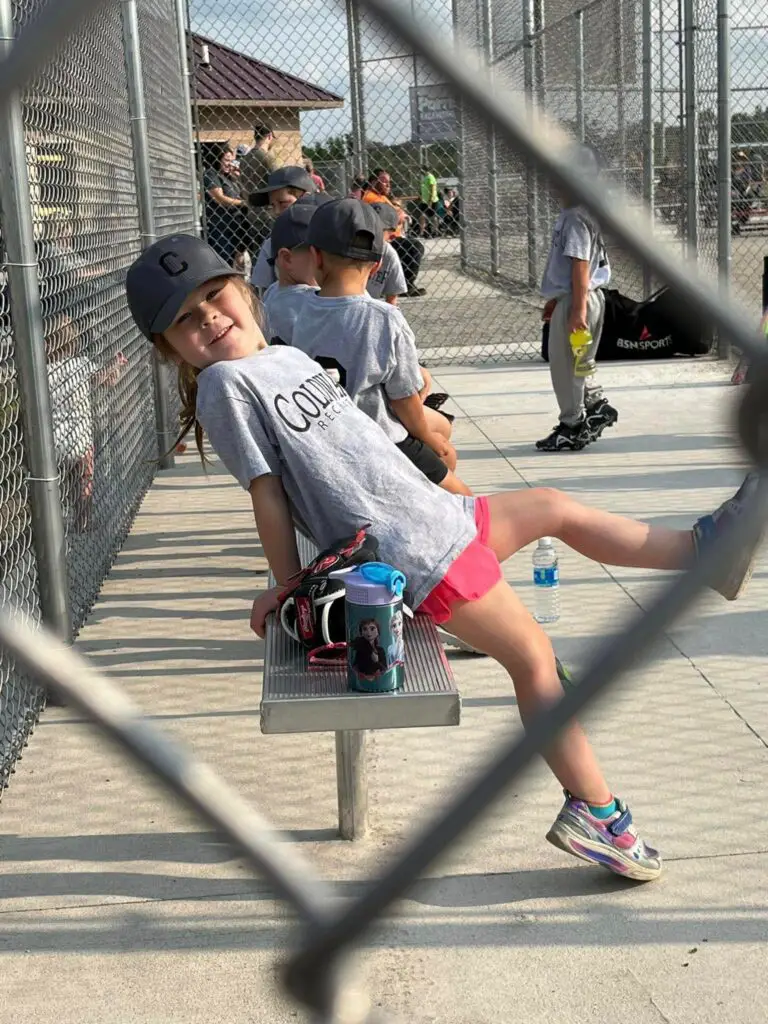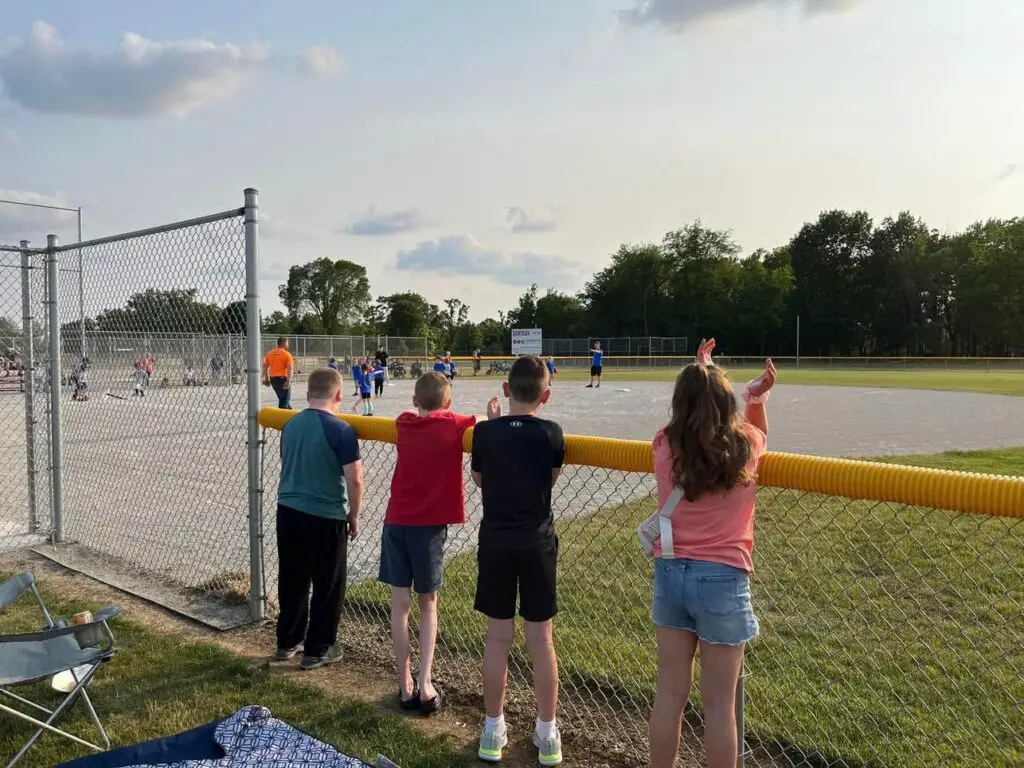 Then I took this of them…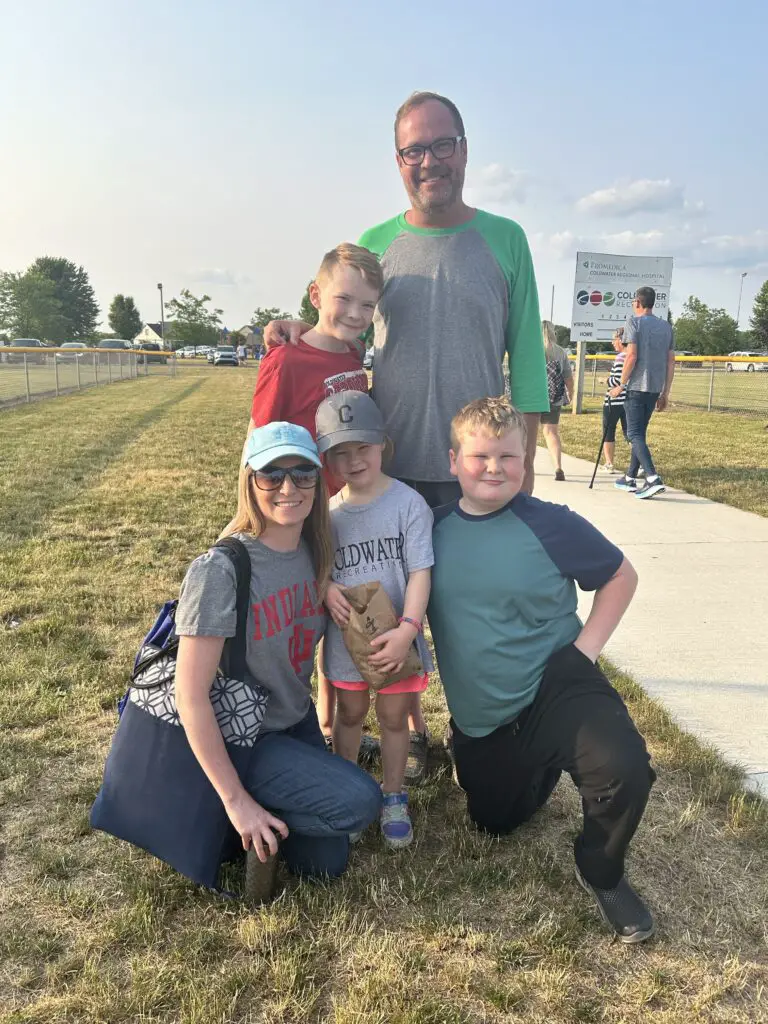 Eliza finished up her week of camp at our local theater with a Theater Showcase! She had a solo and she rocked it! We were so proud of her!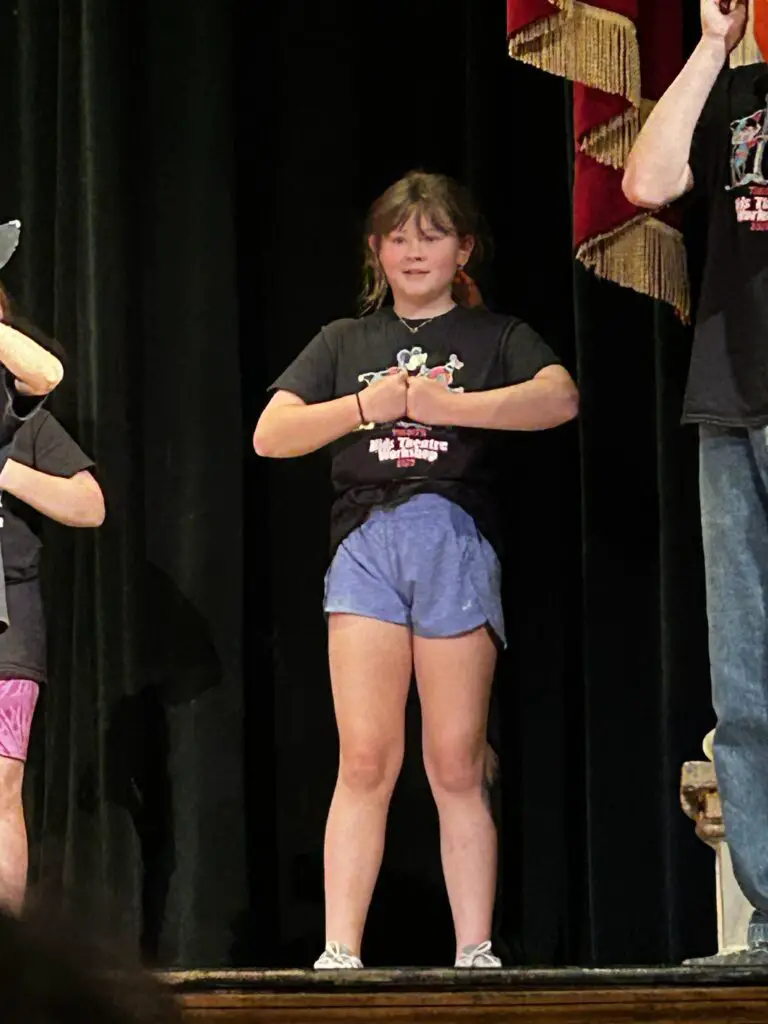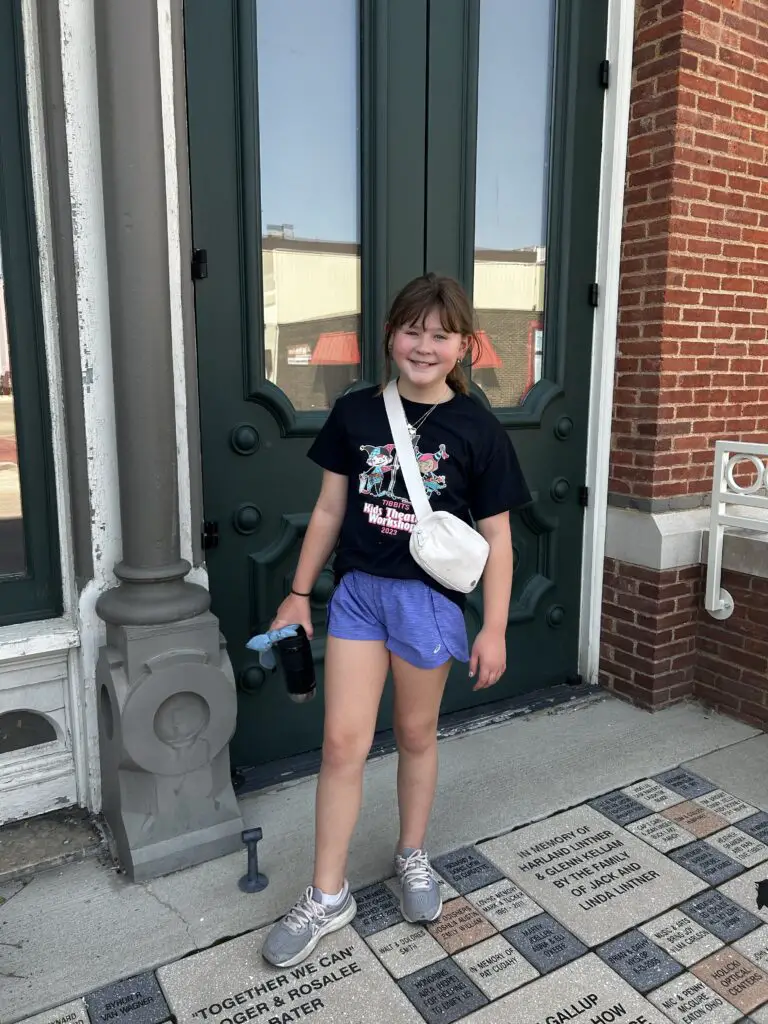 I only have one picture of Jon on Father's Day, but I'll share this of Jane instead. LOL! She said she wanted to be a "fancy lady," and made this set up herself. She's just out there living her best life! Bahahaha!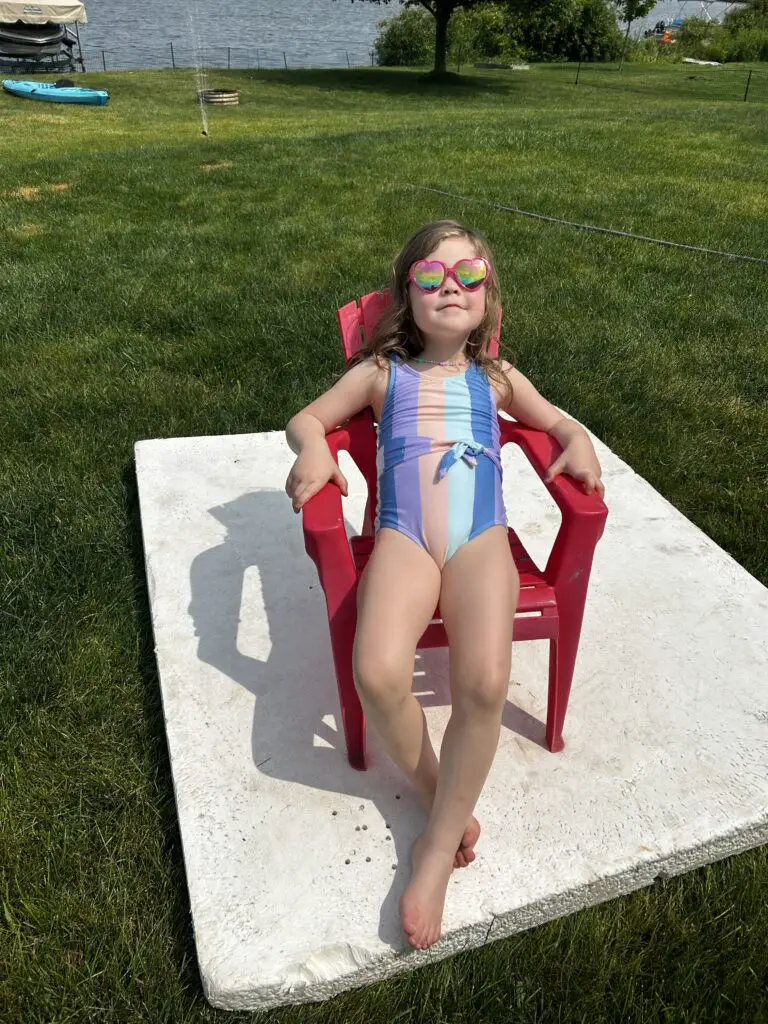 Okay, so, I think that catches me up! Thank you for visiting and commenting. I'm not the best at responding and I truly plan to work on that!
Have the most beautiful day!
Marie 🙂
I'm linking up with Hello Monday!