Hello Monday…on a Tuesday…again.
Hey there, friends! Well, well, well…it seems that summer break is really taking over. I've been wanting to blog my little heart out, but the amount of time I've had available isn't much and when I do have time I choose to sit down with Jon at the end of the day and watch Yellowstone or Outlander!
We stayed nice an busy last week. I took the kids to our local pool! They were thrilled to go! Eliza had taken a mermaid tale and surprisingly she had to participate in a mermaid test which involved swimming the length and back of the pool, treading water, floating and other skills. She rocked the test and passed! I guess she's now allowed to swim with it at the pool, but I think I'd just rather her leave it at home. I could feel that they'd just rather mermaid tails not be in the pool, so I told Eliza she can take it to hotels instead. Anyhoo, it was a lot of fun and we spent 2 hours at the pool! We've never stayed that long! It was soooooo much easier and better than when I tried to take the kids alone two years ago…let's just say I had left in tears. *nervous laughter* Haha!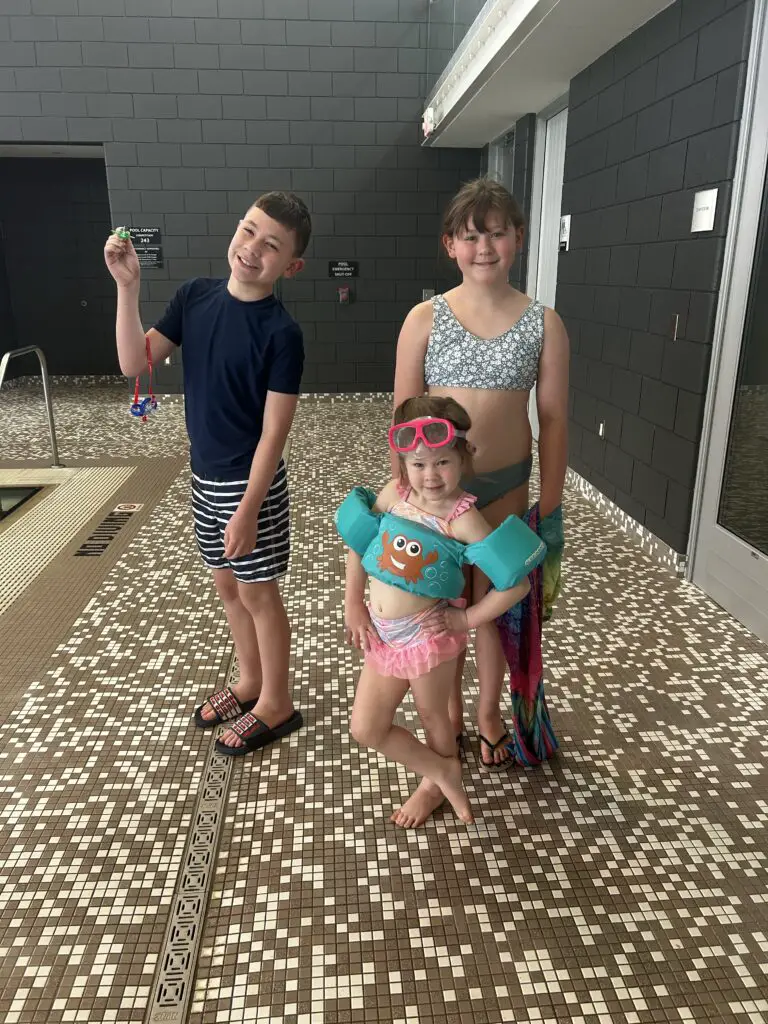 Henry had his eyes closed in almost every pool picture…so this is as good as it gets…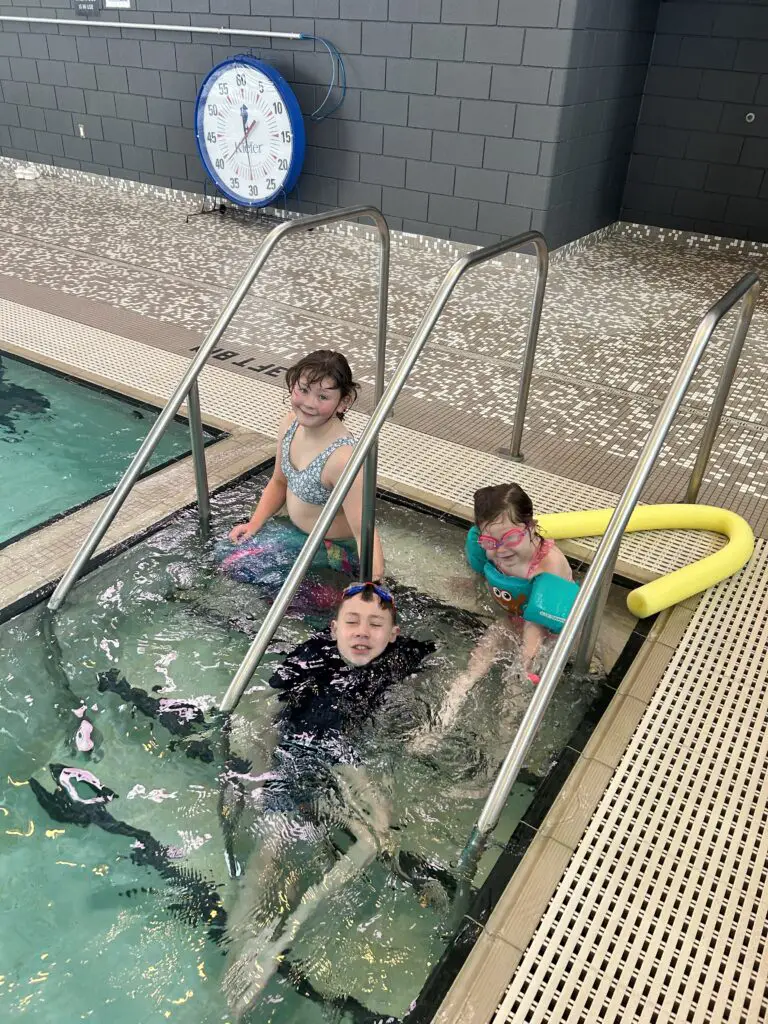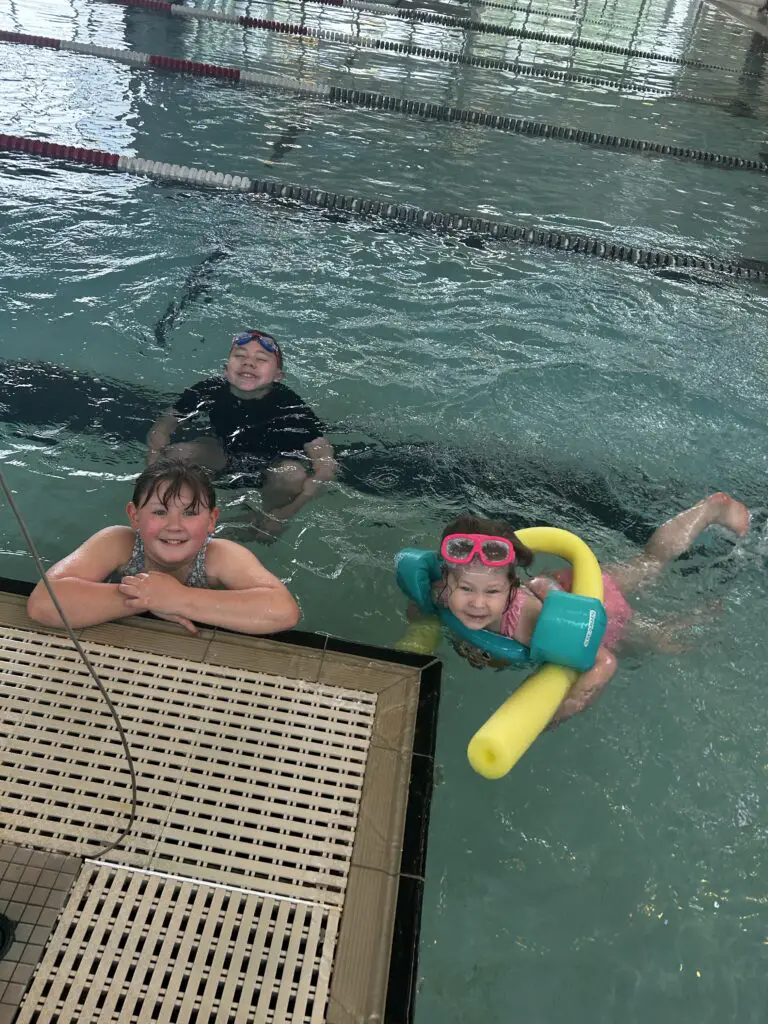 Later in the week I had added some patriotism to our home! I shared the fun over on IG!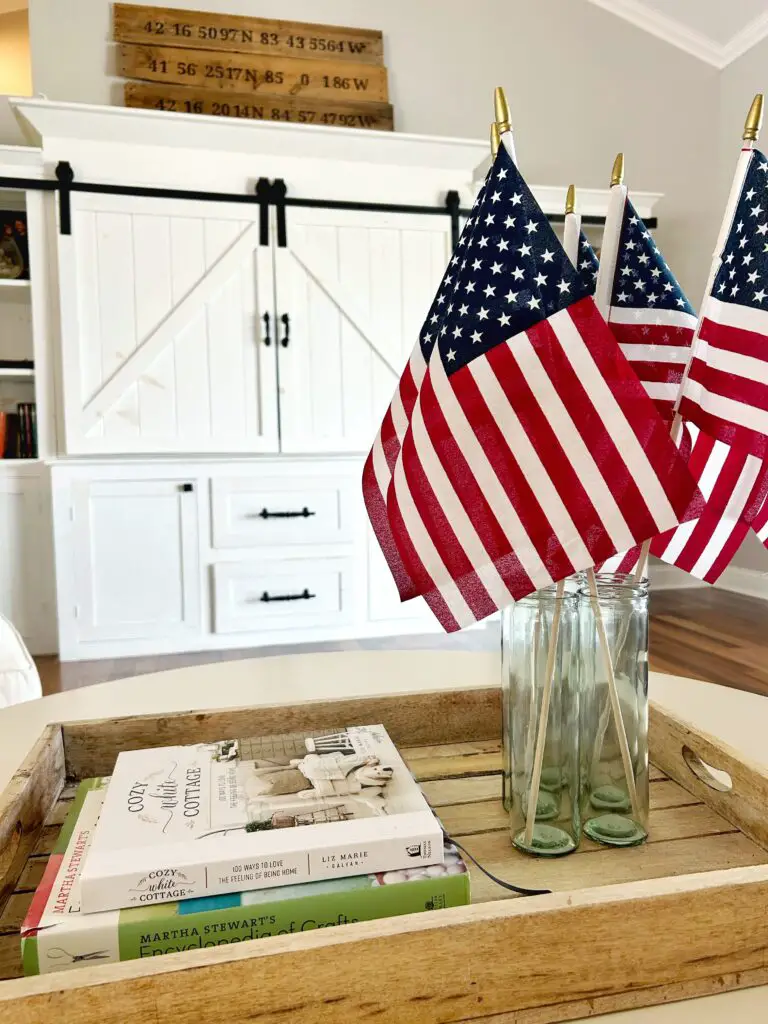 I also added jute rope to this mirror! It was so easy and fun to put together – again, I added it to my Instagram!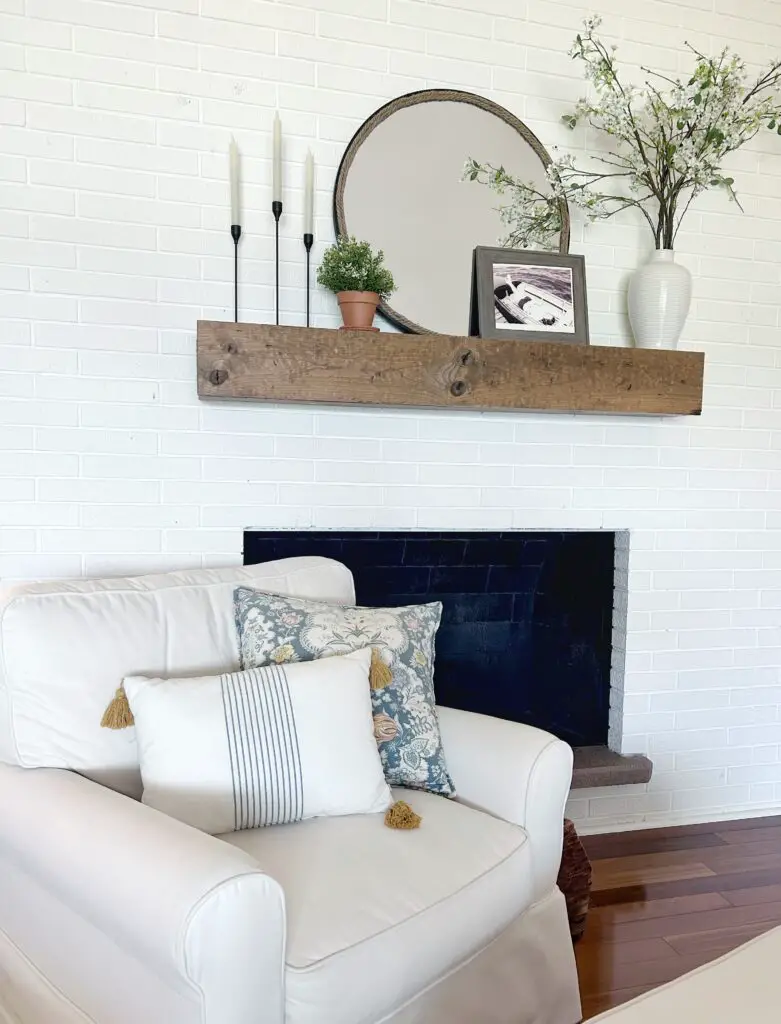 The kids' cousins (and my sister) came over to visit on Thursday and these girls got all dressed up for a fashion show!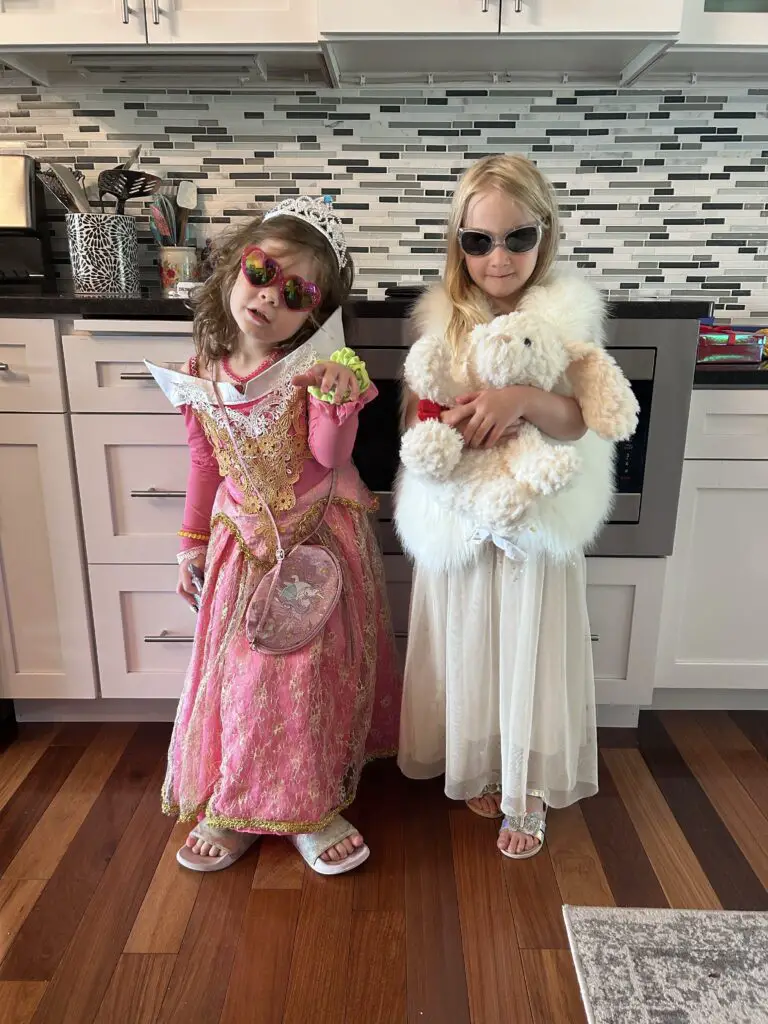 The big kids went tubing and they had an absolute blast!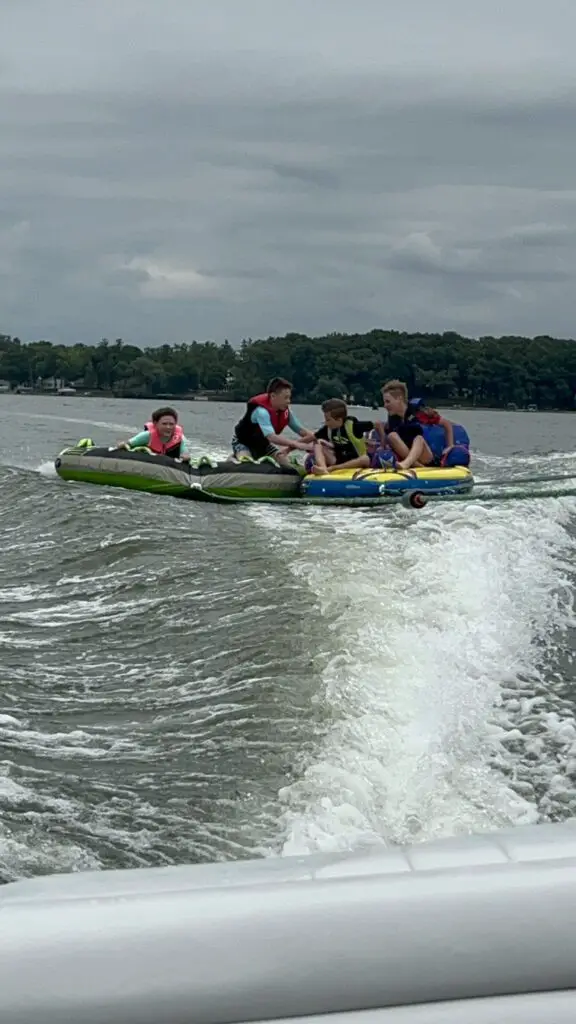 I bought this rug and I'm looooooving it. I'm reaaaally trying to take our house to more a vintage cottage lake house vibe. I'm also thinking about painting those chairs white. Everything in me wants to do it. What do you think?! I'd looove to hear your opinion!
Here's the link to this gorgeous rug if you're interested. —-> RUG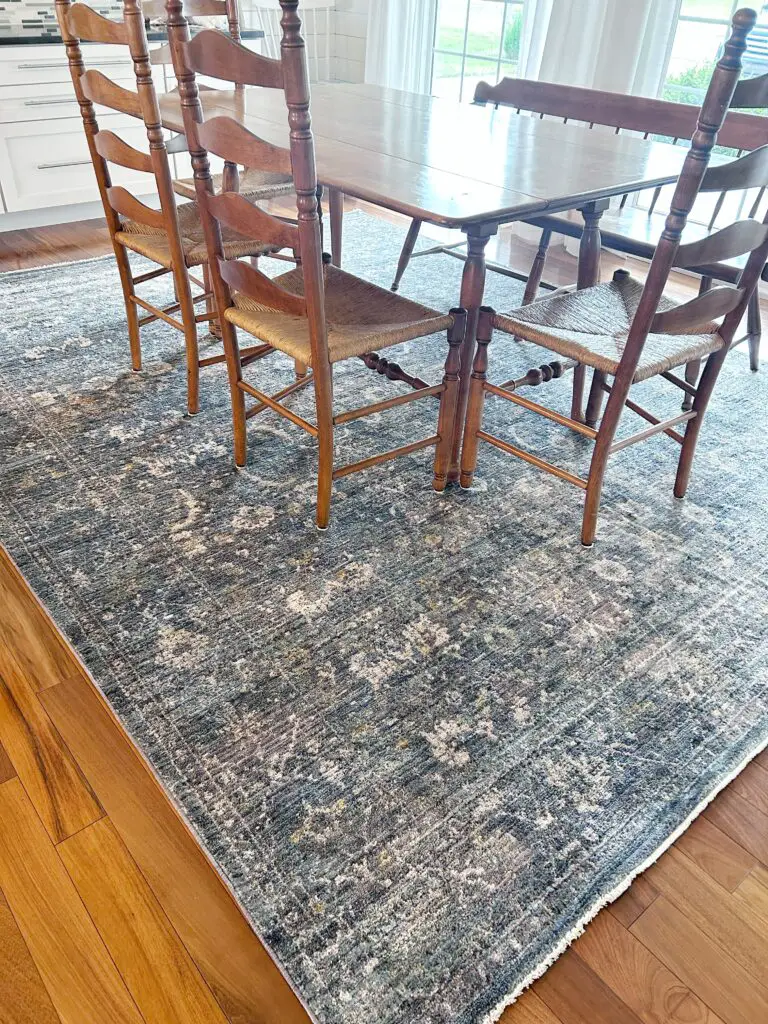 We took a weekend trip to Home Depot for something to help with my Knock Out Rose Bushes and for a couple of petunias.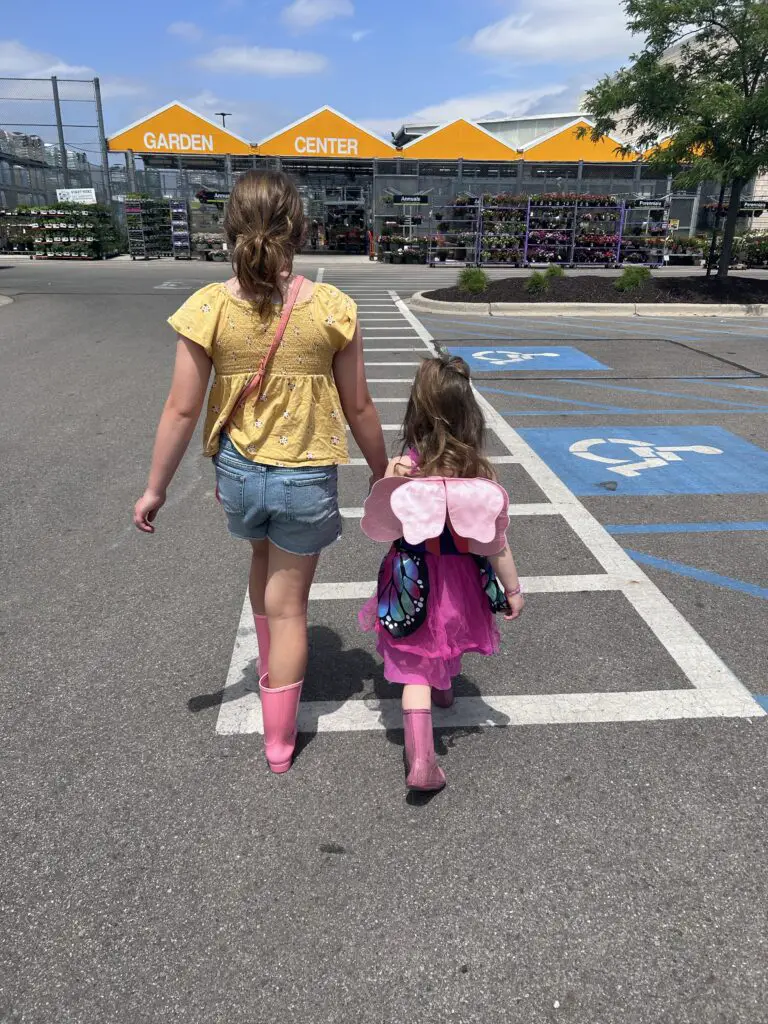 I worked on cleaning out toys from under our stairs – it was crazy – and Jane found some play things she hadn't played with in a while. These belonged to Henry and my heart was so thrilled to see her in the same construction gear Henry wore years ago. 🙂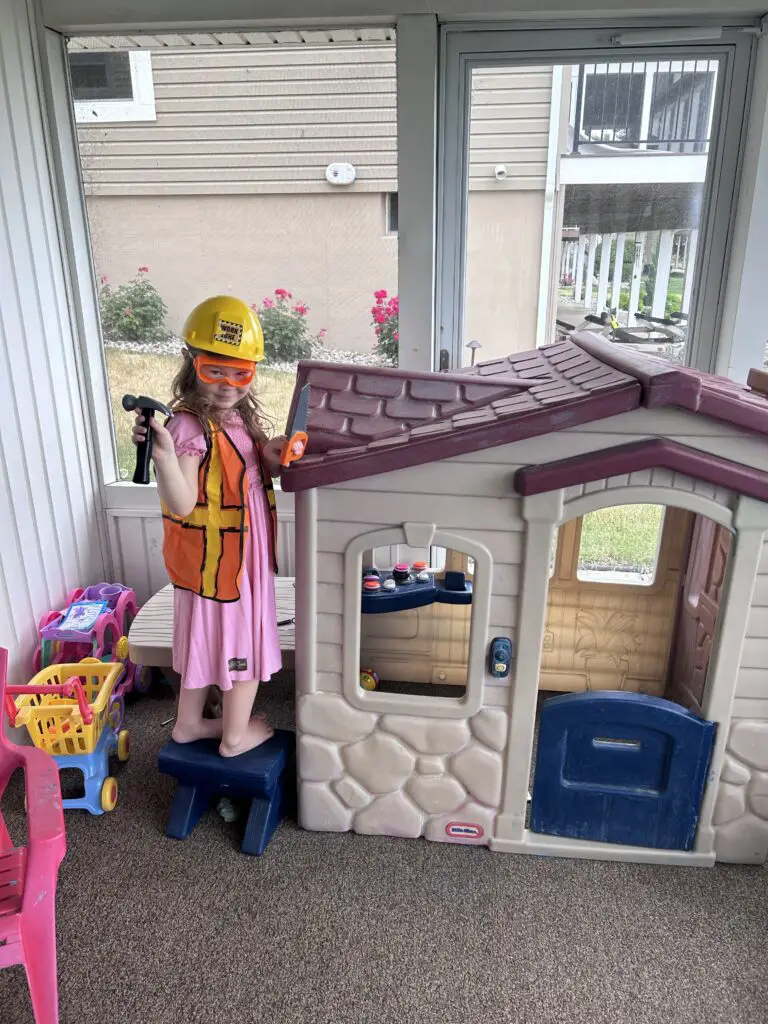 Under the stairs. YIKES!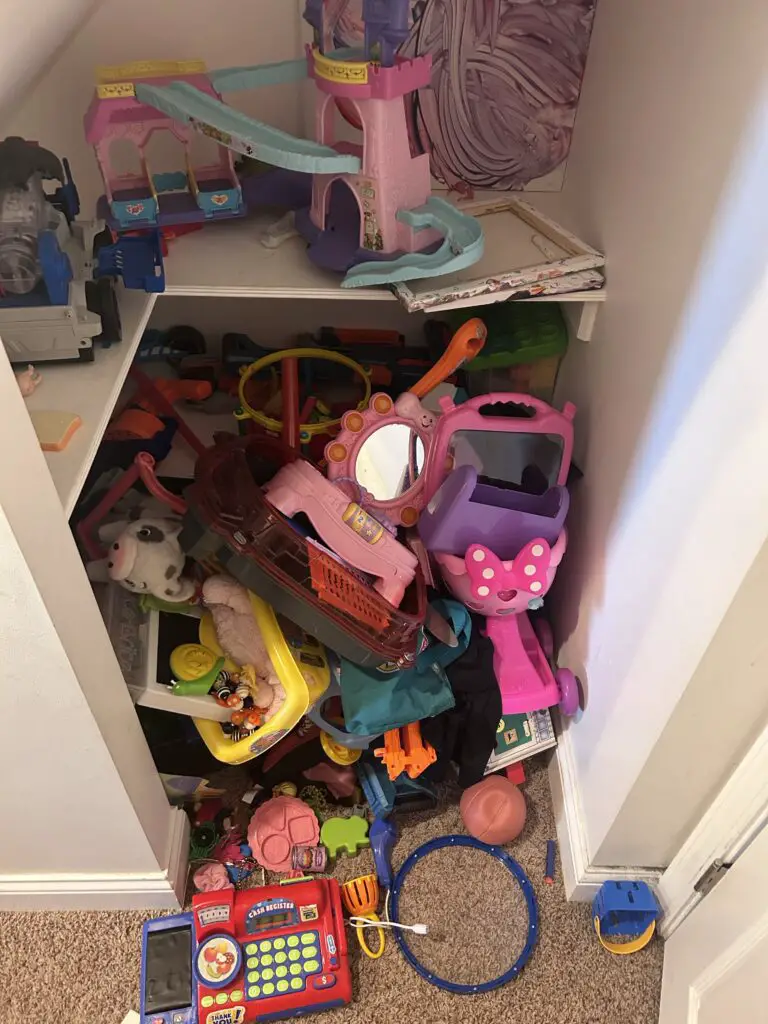 Transformation fueled by caffeine. Haha!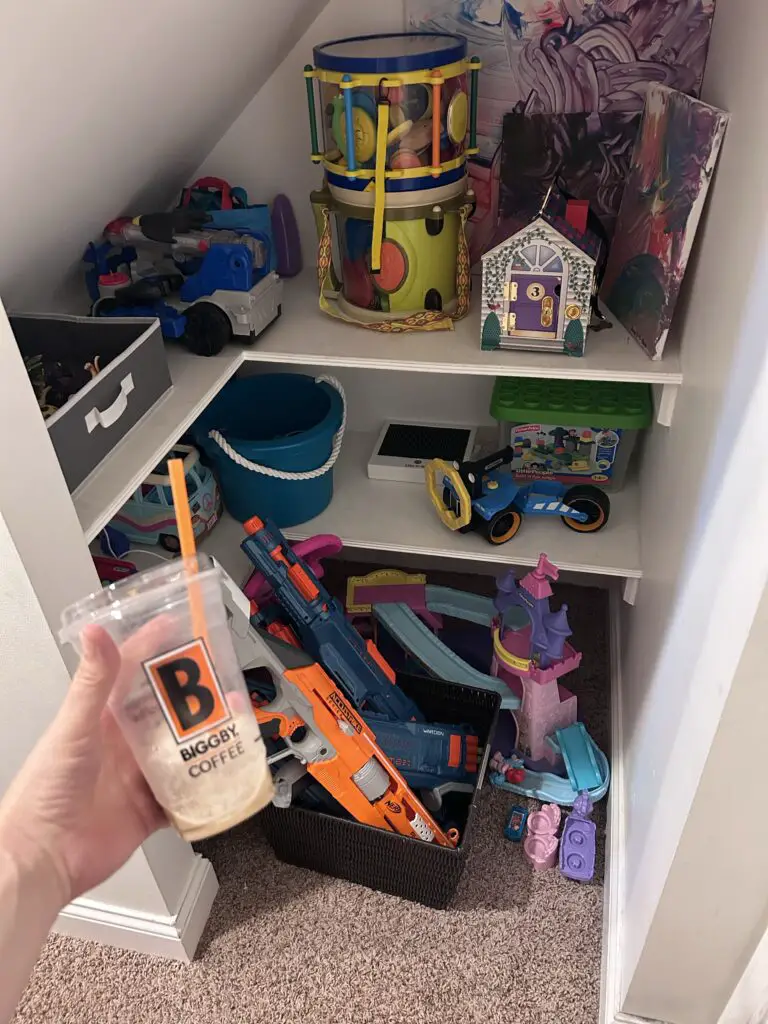 Today I plan to get in some more organizing/decluttering, perhaps we'll play a board game together later tonight, I'll also read a chapter or two of the first book of A Series of Unfortunate Events to the kids – we just started the first book and it's so good – and then we'll party prep some more because we'll be having 23 people spending the night for an early 4th of July party this weekend! Phew! Someone send more caffeine!
Thanks so much for stopping by! I appreciate each and every visit!
Marie 🙂
I'm linking up with Hello Monday.
This post contains affiliate links for which I may be paid a commission.